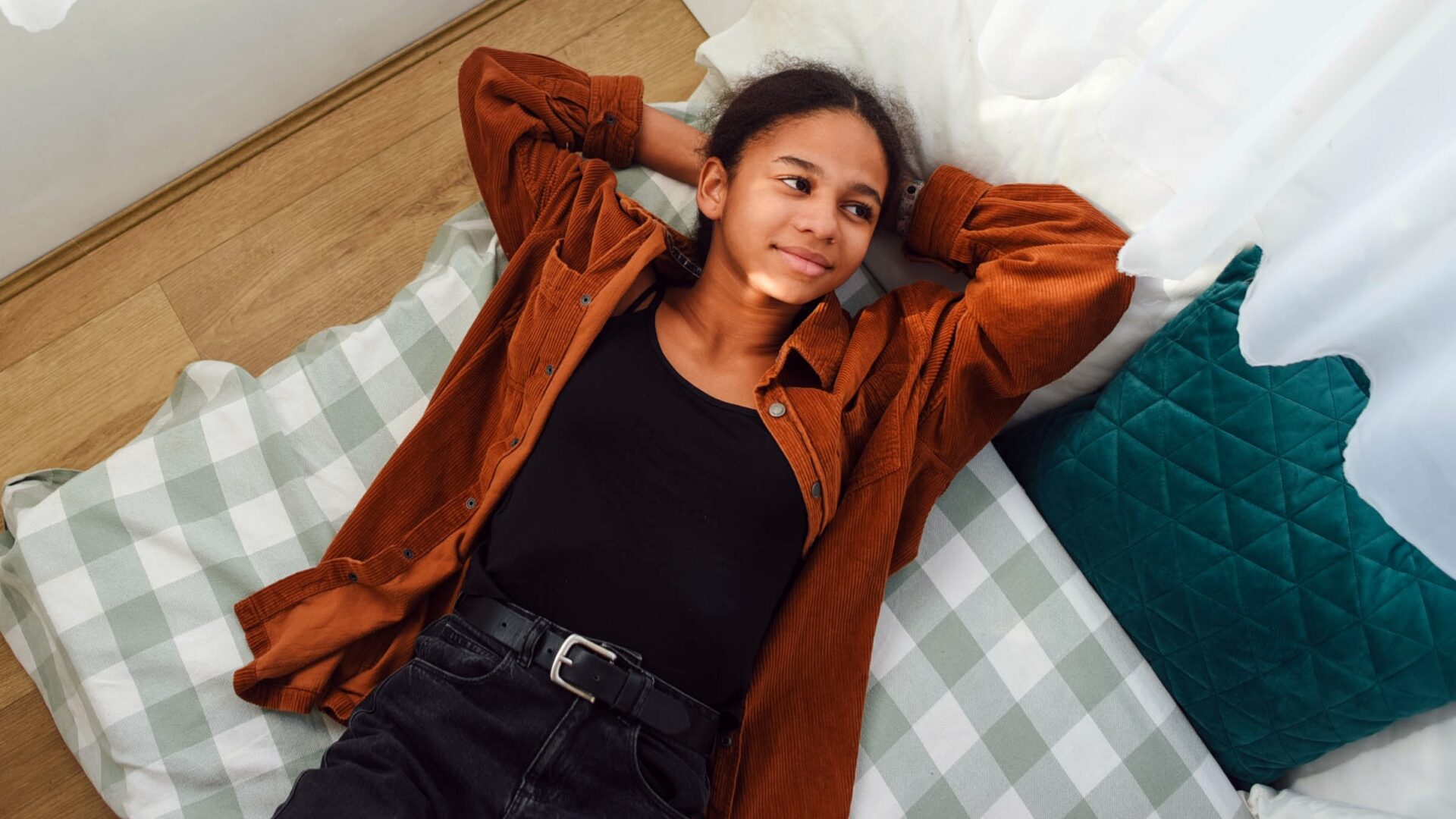 7 Ways To Celebrate National Relaxation Day
Here's to making self-care a priority.
August 15 marks National Relaxation Day – making for the perfect opportunity to kick back, relax and focus on self-care. Taking time to unwind is an essential part of caring for your mental health. Going back to school, work, and life's ups and downs can make it easy to forget to make relaxation a priority.
These past few years have been difficult on various levels, including when it comes to mental health. The COVID-19 pandemic triggered a 25% increase in anxiety and depression worldwide, according to the WHO. Young people and women are among the groups who are the most prone to feel the effects of the pandemic on their mental health. The news cycle, the climate crisis, economic instability, and social media are all contributing factors to general feelings of loneliness and anxiety.
If you have been feeling stressed and need a breather, keep reading to find out the things you can do to focus on yourself. These tips can be applied today and everyday.
Journaling
Putting your thoughts on paper has many mental health benefits. It helps us clear our minds, put things into perspective and make sense of the world around us. Therapy through journaling can be traced back to Dr. Ira Progoff's intensive journal method, which was developed in the 1960s. Buy yourself a dedicated journal and start laying your inner thoughts on paper. If you aren't sure where to start, you can also follow writing prompts. Jo Franco, a YouTuber and the creator of the Journal Club, started a community dedicated to journaling when the pandemic first started. She regularly posts writing prompts and meets twice a month with her community to discuss journaling.
Treat yourself to a day at the spa
Spending a day at a spa, getting a massage or a facial can be the break you've been craving. These treatments focus on one thing only: your own wellbeing. If you have access to a spa or other self-care treatments, scheduling an appointment will give you a break where the only priority is yourself. You can also recreate your own spa at home. Treat yourself to a bubble bath, light some candles, turn off your phone and partake in aromatherapy. Creating your own space of relaxation, free of any distractions, can help you wind down.
Practice self-care
Self-care is all about partaking in activities that make you feel like your best self. You can give yourself a mani-pedi, do your hair the way you love, cook your favorite meal, put on your comfort movie or TV show… The possibilities are endless. It's all about carving your own personal safe space. Adding self-care to your weekly routine is essential to put your life on pause and start prioritizing yourself.
Meditation
Meditating is easy to do and can be practiced anywhere. It also has a wide array of mental – and physical – health benefits. It reduces symptoms of depression and anxiety, helps with concentration, with addiction, and even helps preserve the aging brain, according to Forbes. Apps such as Headspace, Oak, and Calm are popular options for people who practice meditation. There are also countless free options on YouTube, and the free app Kardia if you are looking for a 5 minute breathing exercise to release tension throughout the day.
Exercising
Physical activity such as yoga and cardio has shown to have many mental health benefits. Some immediate benefits include better sleep, lowered feelings of anxiety and reduced blood pressure, according to the CDC. You can decide to sign up to a gym, a work-out class or start working out at-home using a sports app. There are a wide variety of apps to choose from, whether you want to sign up to a plan or want to work out for free.
Get some sleep
Getting enough rest is the one thing you can't do without when trying to improve your mental health. Limiting screen time, cutting down on caffeine, and reading a book before turning off the lights will help you achieve a better quality of sleep. Sleep improves your mood and mental function, boosts your immune system, and relieves stress, according to the Sleep Foundation. Going to bed before your usual bedtime is an invaluable way to feel more relaxed.
Take yourself out on a date
Have you ever tried dating yourself? This suggestion can be obvious for some and counter-intuitive to others. If you are used to contacting a friend or your partner to partake in fun activities, know that taking yourself out is very much a possibility. Buy yourself flowers, treat yourself to your favorite snacks, go out to a movie or a café… Romanticizing your life and prioritizing yourself can be incredibly soothing. After all, being the main character is only a state of mind.
If you are feeling overwhelmed and are struggling with your mental health, it is important to reach out for help. For mental health crisis assistance, call 988, the United States' first nationwide mental health hotline.
About Kyra: Kyra Alessandrini is a news writer at Girls United and a freelance journalist. Her work has appeared in publications such as Time, The Hollywood Reporter, InStyle, and Elle. Born in New York and raised in Paris, France, she is passionate about culture, street photography, and travel.