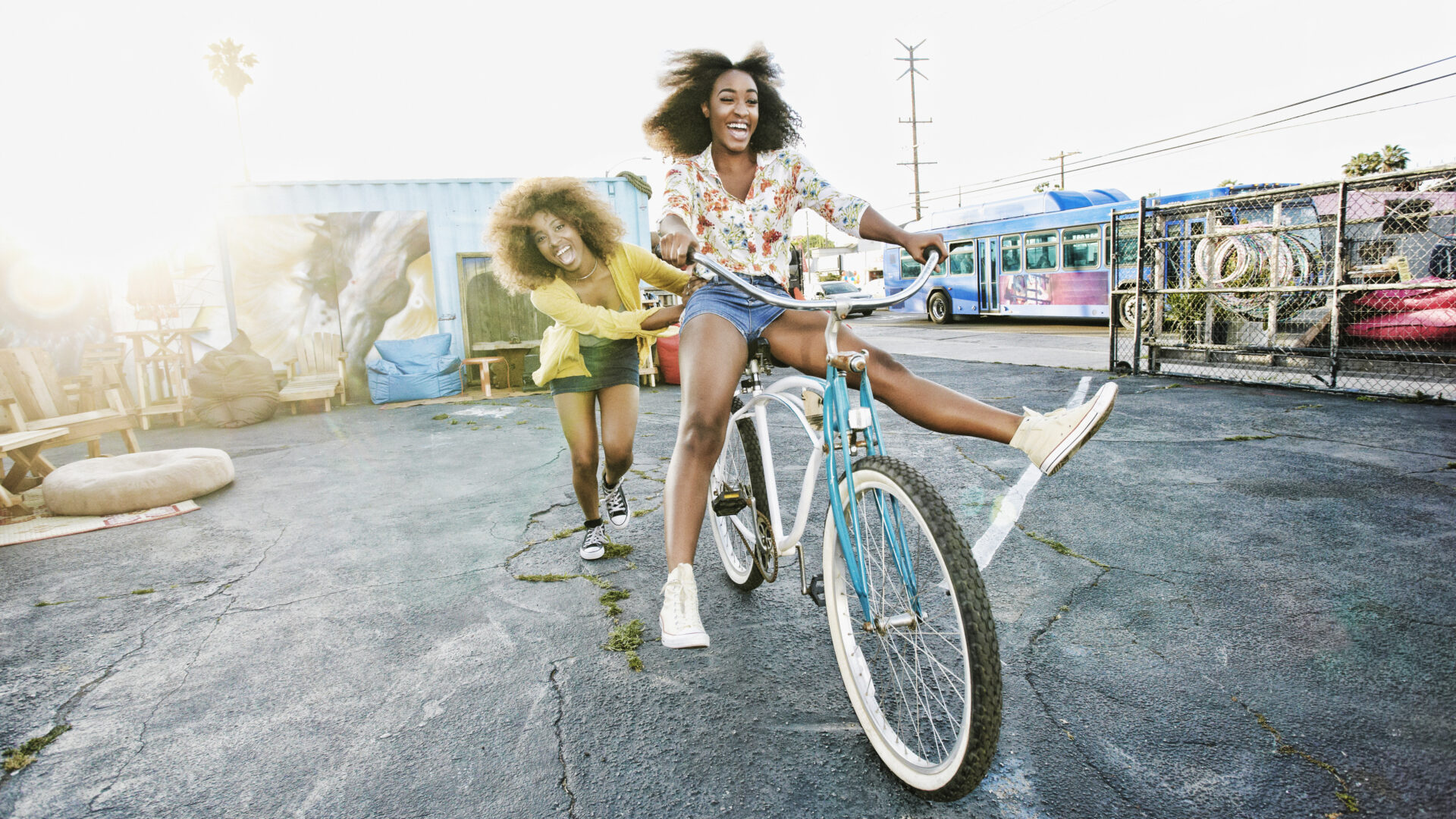 20 Ways to Romanticize Your Life This Summer
This season, it's all about you and finding what brings you joy.
When we were kids, the summertime was usually smooth sailing. It meant time off from school, vacationing, hanging out with friends and fewer responsibilities. As adults, summer can look a little different. It's a season that can easily become daunting, especially if you live in a state where the heat index can get up to the hundred-plus range.
Summer can serve as the time to reset your life. It's quite literally the season for adventure and taking risks. While one should pour into themselves daily, we know sometimes this feat is easier said than done.
"Self-care is essential, I compare myself to a car," said Chuckeia Folley, the owner of Forward Therapy. "Cars need oil changes, tire rotations, and maintenance. They can still work without it but don't work at their best or as efficiently. In order to be my best self and have my best life, I have to give myself the best. I cannot help people navigate their journey when I am stalled on my own."
Now is a better time to tap into self-love and self-care. So, here are 20 ways to embrace a different type of 'hot-girl summer' and romanticize your life this season.
Read 'Get Ready For Summer Vacay With These Traveling Essentials'
Take A Vacation
So many of us avoid taking time away from work for whatever reason but take the vacay, sis. A change of scenery is exactly what you need to decompress and reset.
Social Media Break
In this day and age, it's perfectly normal for everyone to be glued to their phone. Try taking some time to live in the moment for once. TikTok and Instagram aren't going anywhere.
Start A New Fitness Routine
They say it takes about 30 days to form a new habit. Then it takes 66 or so days for that habit to become automatic. Now is the time to jumpstart your fitness goals. Try out that yoga or pilates class you've been dying to go to.
A Solo Date
People can be a little weird about going somewhere alone, but there's nothing wrong with it. Sometimes you need that time alone. It's the perfect excuse for you to try a new restaurant or see that one movie nobody else wants to see but you.
Go To A Concert
Concert season is here! Take a minute to see when your favorite artists are popping up in your city. If you want to take it up a notch, try attending a show in another city. This way, you can make a vacation out of it too.
Try A New Hairstyle
Now is the time for protective styles, and the possibilities are limitless. With the temperatures only getting warmer, maybe look into getting a haircut or knotless braids.
Revamp Your Skincare Routine
When did you last check the expiration dates on your makeup and skincare? This is a great time to refresh your product lineup and try something different. Don't forget to purchase products with plenty of SPF.
Start Your Summer Reading List
Making time for reading is harder when your schedule is typically jam-packed. Look for a new series to get lost in or check out a self-help book for inspiration. Reading is a great way to round out your vocabulary. It's also great for "going" on an adventure when you can't physically go anywhere.
Prioritize Journaling
Journaling is a great outlet for working through your feelings. Take some time to explore your feelings, thoughts, hopes, and dreams. Sometimes you just need to vent and make sense of what you're going through. Maybe you just need to self-reflect. Either way, this is a great outlet for getting your thoughts out of your head.
Start Meditating
When you wake up, try taking 10 minutes to yourself before hopping on your phone. As time goes on, try to make the minutes longer. You want to start every day with a clear head to seize the day.
Treat Yourself
You may put off buying nice things because you want to be prepared for some impending emergency. Don't do that this summer. Treating yourself to something nice at least once or twice won't hurt.
Make A Vision Board
Summer is a great time to revisit your goals and intentions at the beginning of the year. Check in to see how you're doing. Maybe even set new goals to finish the remainder of the year strong. Remember to be clear with your intentions and also realistic.
Spend Time Outside
No matter the activity, try and find a way to incorporate doing it outside. Visit your local park for a midday stroll, have lunch, and read your book outside. You want to find ways to soak up some natural vitamin D.
Have Fun With Your Manicure
Instagram and Pinterest are bustling with nail art inspiration. Try hot pink French tips, lightning bolts, or yellow smiley faces and flowers. Whatever you choose, make sure you have fun with it!
Visit Your Local Coffee Shop
If you work from home, switch up your routine by taking your work to a coffee shop. If you have friends that work from home, invite them too. This will allow you to change your pace and make the workday fun.
Start A New Hobby
Tap into things that spark your creativity. Maybe your job is not your passion and you lack an outlet that sparks joy for you. Give gardening a try, paint, learn how to cook, or take a dance class. You'd be surprised to find out what you could be good at.
Go On An Adventure In Your City
A lot of the time, we're unaware of all the things happening right in our backyard. Make a conscious effort to research local things happening around you. This could be taking a staycation, visiting your local museum, or even something as simple as going to the farmers market.
Explore Opportunities For Community Work
Sign up for a shift at your local food bank or homeless shelter. Now is also when organizations run school supply drives for less fortunate children. Summer is a great season for giving back.
Revamp Your Space
If you put off your spring cleaning, don't fret. Invest in a few items that will make your home more cozy. Since it's summer, purchase new sheets that'll keep you cool, a removable shower head, or buy fresh flowers for your home every week.
Give Yourself A Makeover
To the girlies that love wearing nothing but the color black, it might be time to invest in a little color. Look for pieces that make you feel good and are also fun. Above all else, buy stuff that will keep you cool in warmer temperatures.
Read 'Naturalistas Have Picked The New Summer Style: Mini Twists'