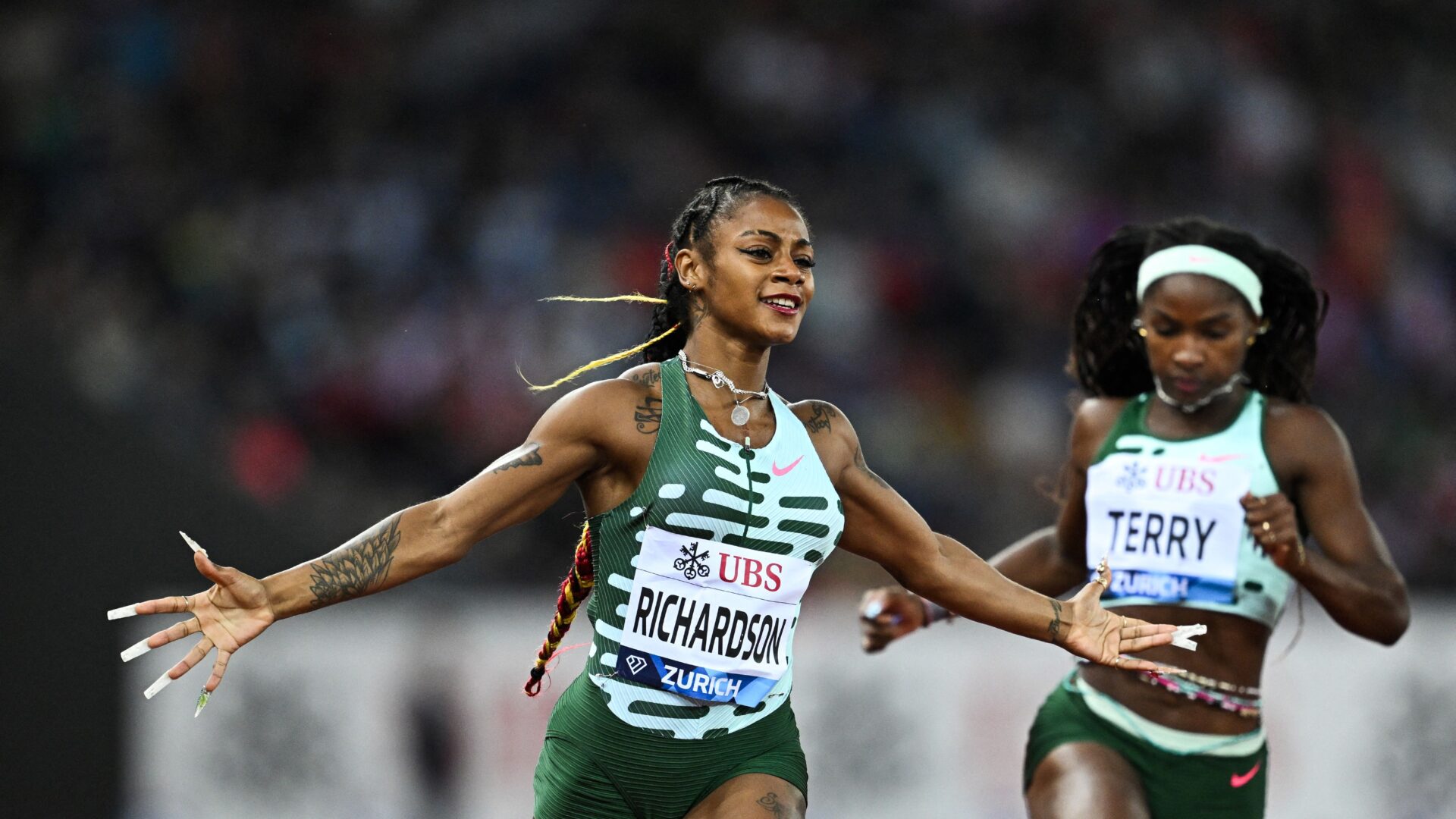 These Zillennial Athletes Are Leading The Future Of Sports
The next generation is shifting the culture of sports
October is the month when sports are in full effect. From football to college basketball, many Zillennials own the space of sports. National Sports Day celebrates the importance of support and community for the athletes in your life.
Many Gen Z'ers in sports are living out a dream they had since they were younger. Now, being in these spaces as a fan and viewer, you can see these athletes living their dream. In the era of disruption, Gen Z'ers are changing sports culture.
From Angel Reese standing up for herself on and off the court to Simone Biles putting her mental health first in a fast-paced industry. Zillennials are consuming sports at a different landscape and here are the ones to know for this season.
Want to see more conversations like this? Register for the 2023 GU Disruptor Summit
Richardson has skyrocketed through her record-breaking drive and ambition in track. Through her unapologetic attitude and confidence the 23-year-old is leading disruption. She's had a sensational year after making history with her championship record of 10.65 seconds at the 2023 World Championships.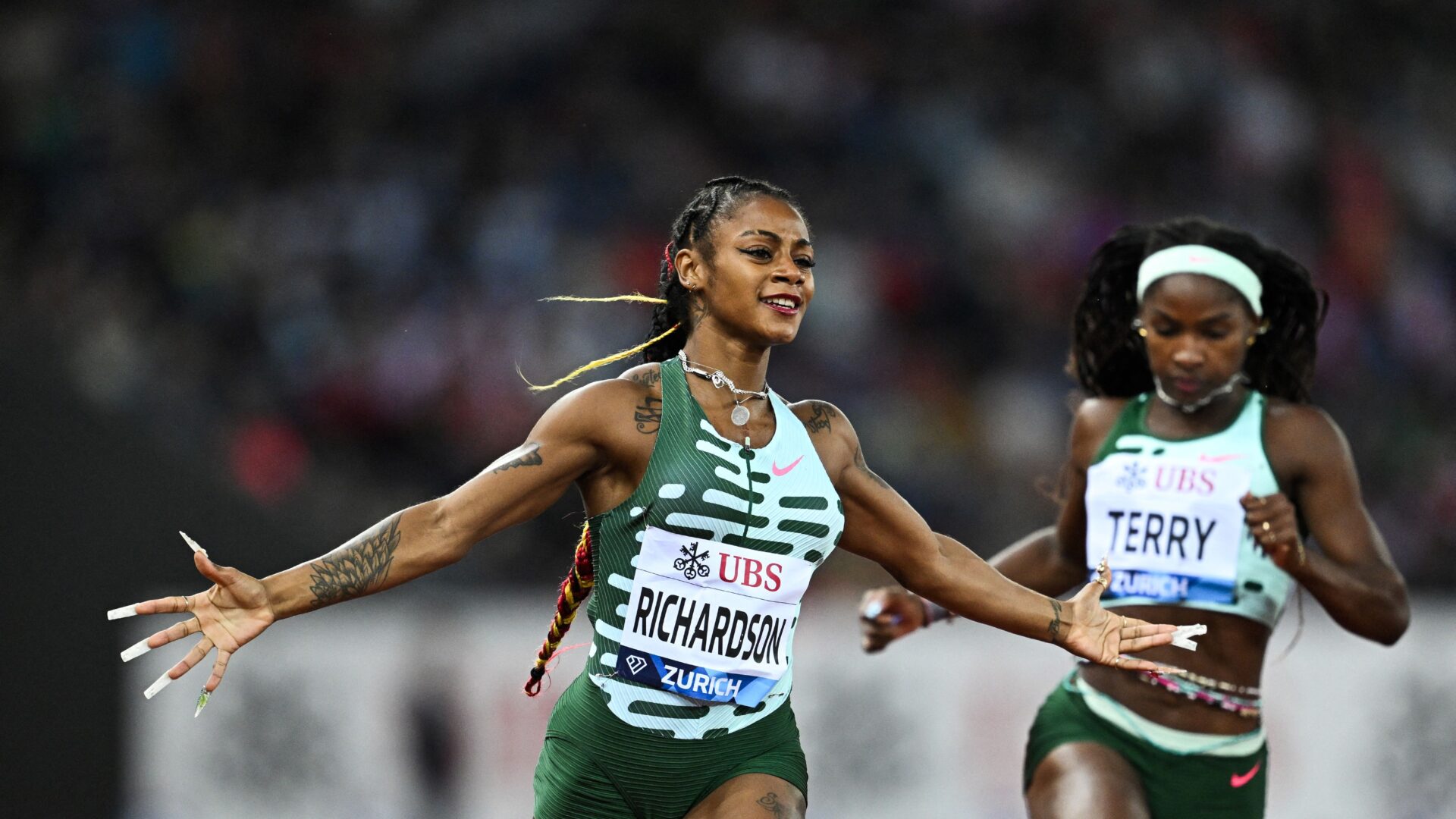 US' Sha'Carri Richardson celebrates as she crosses the finish line to win the women's 100m final during the Diamond League Zurich on August 31, 2023. (Photo by Fabrice COFFRINI / AFP) (Photo by FABRICE COFFRINI/AFP via Getty Images)
Throughout her nonstop career, Osaka has become a great representation for the next generation of tennis stars. The new mother will be heading back to the courts for the 2024 Australian Open in January. This tournament will mark her first competition since entering motherhood.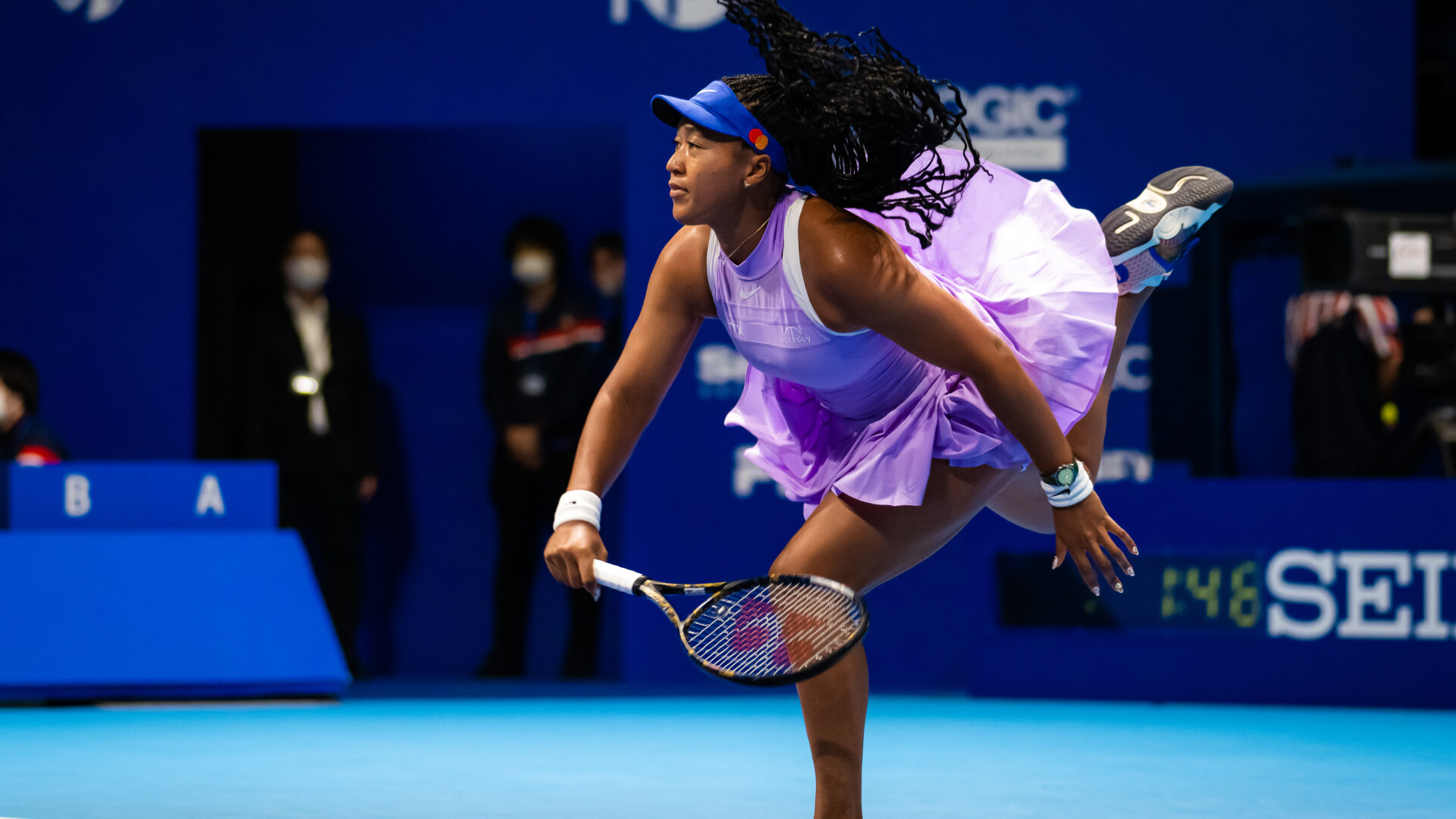 TOKYO, JAPAN – SEPTEMBER 20: Naomi Osaka of Japan in the Toray Pan Pacific Open at Ariake Coliseum on September 20, 2022, in Tokyo, Japan (Photo by Robert Prange/Getty Images)
Simone Biles continues to raise the bar for gymnastics with her skill and passion for her craft. Biles recently received a fifth gymnastics skill named after her. "World championships!!!!! Whew, Antwerp will always hold a special place in my heart," Biles captioned. After taking a much-needed mental health break, she continues to soar throughout this new season.
ANTWERP, BELGIUM – October 08: Simone Biles at the Artistic Gymnastics World Championships-Antwerp 2023 (Photo by Tim Clayton/Corbis via Getty Images)
The Chicago Bears quarterback continues to elevate throughout the football season. The 24-year-old was picked by the Bears with the 11th overall pick in the first round of the 2021 NFL Draft. His grit and determination shine on the field and inspire the new generation.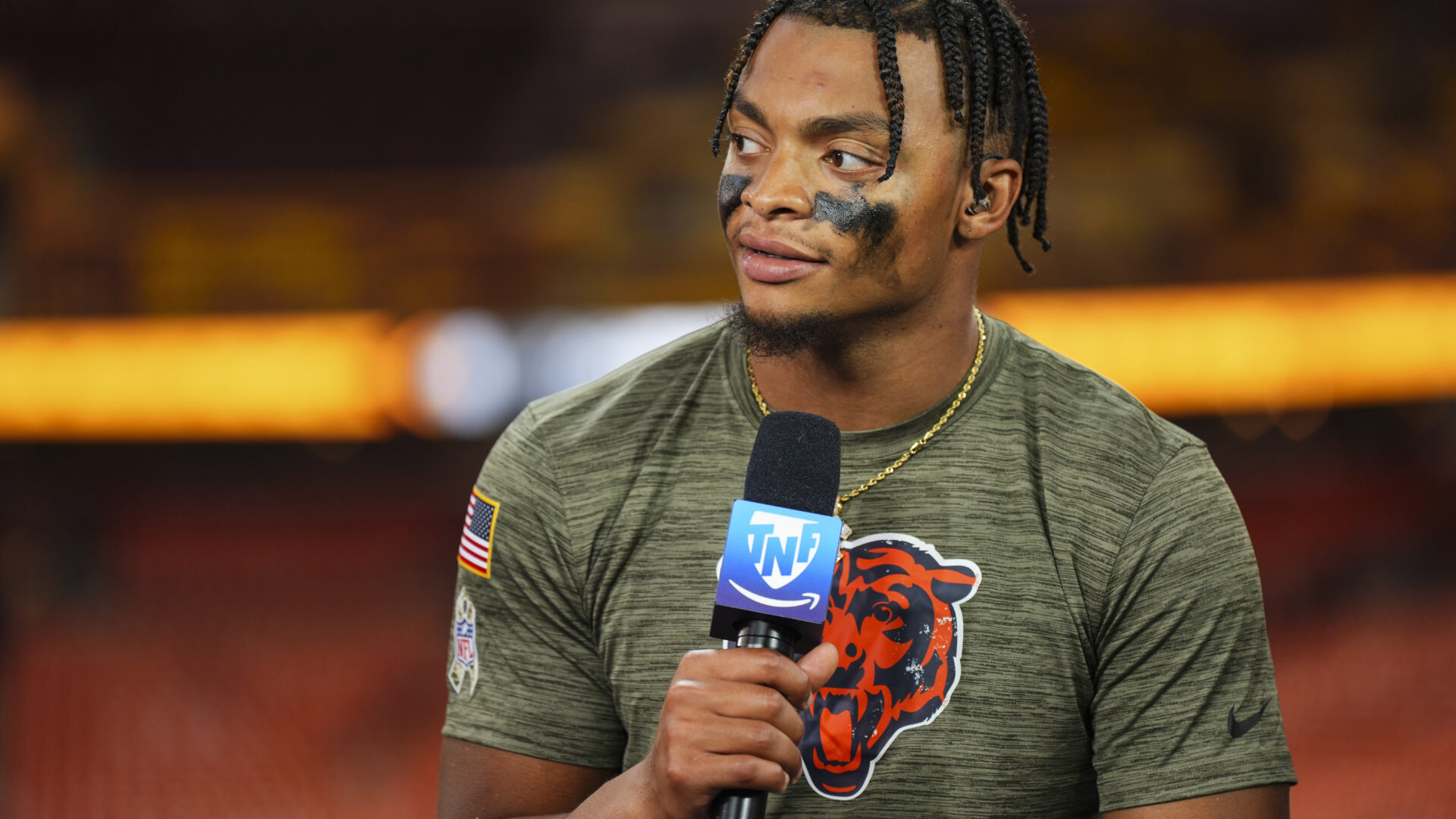 LANDOVER, MD – OCTOBER 05: Justin Fields #1 of the Chicago Bears visits on set of the TNF post-show after an NFL football game between the Chicago Bears and the Washington Commanders (Photo by Cooper Neill/Getty Images)
The Bayou Barbie has made a name for herself beyond sports from her NIL deals to fashion. Throughout the last season, she's become an athlete to watch out for and look at for inspiration regarding building your brand outside the basketball court.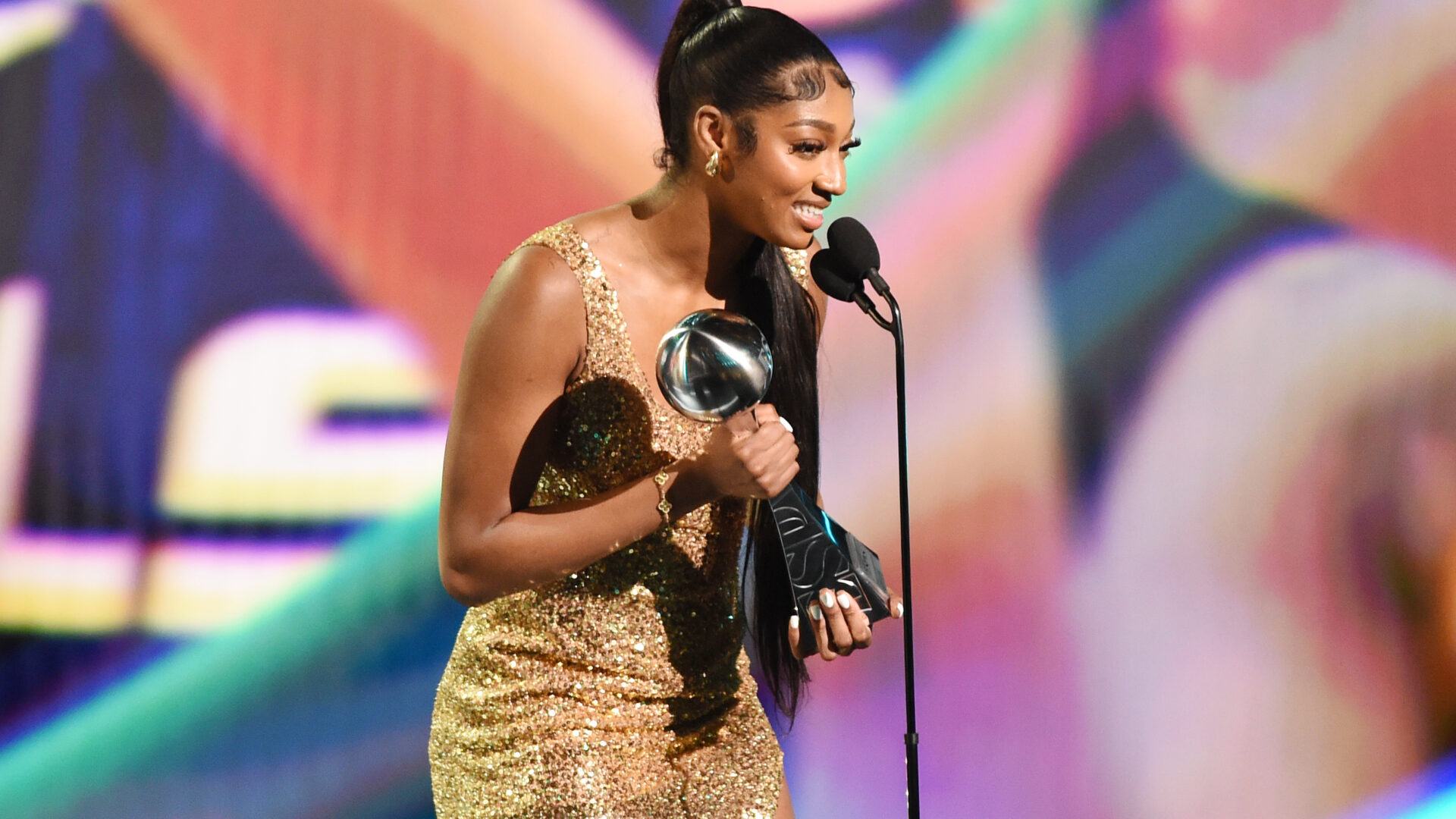 Angel Reese speaks onstage at The 2023 ESPYS held at Dolby Theatre on July 12, 2023 in Los Angeles, California. (Photo by Gilbert Flores/Variety via Getty Images)
Jalen Hurts trajectory remains high, and he always knew he was destined to create change in football. "I always knew what I'd be," he told ESSENCE. "As a kid, I always knew. I never knew how to get there but always knew what I wanted." The Philadelphia Eagles signed Hurts to a record-breaking contract thanks to his drive and work ethic on and off the field.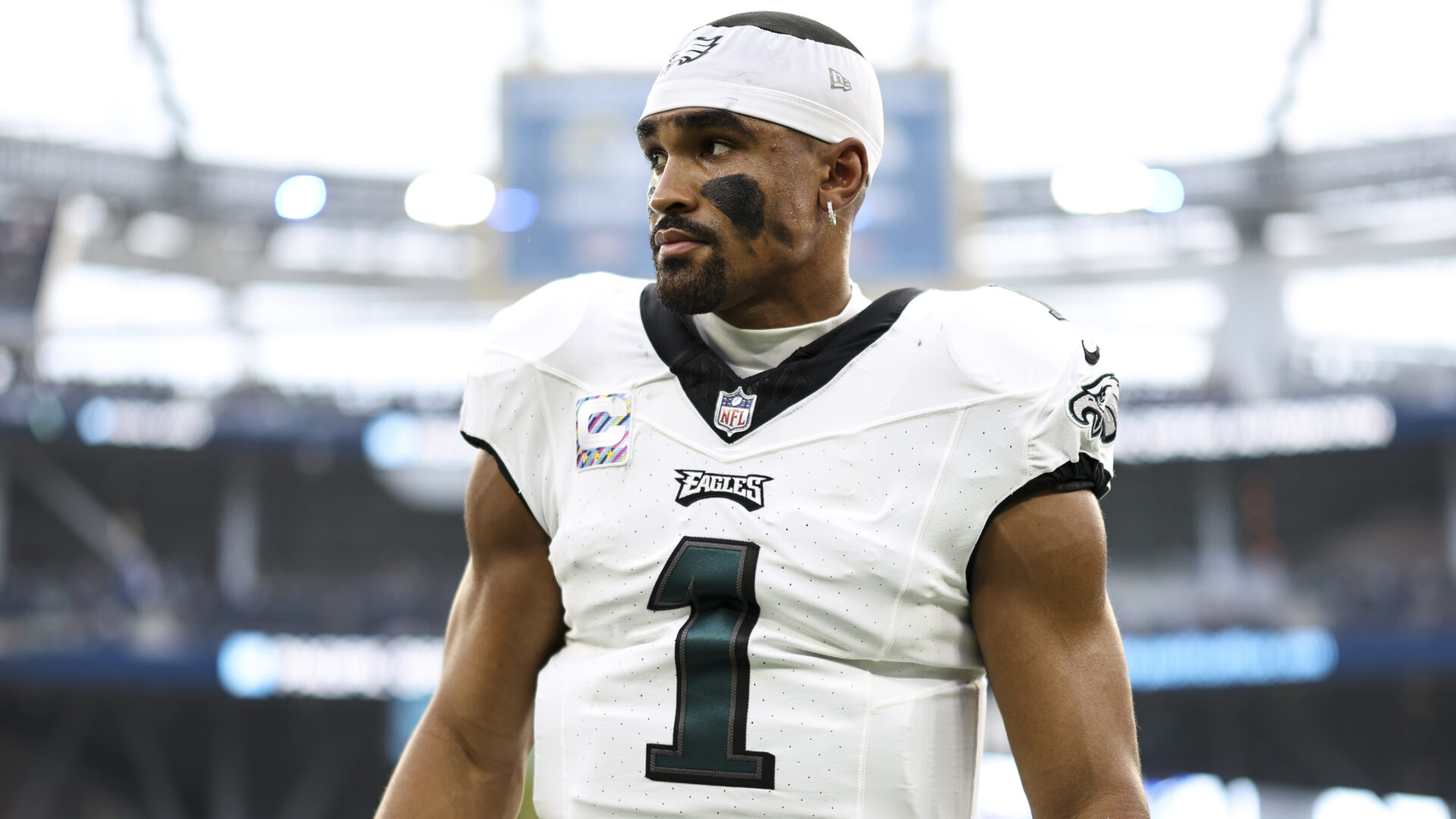 INGLEWOOD, CALIFORNIA – OCTOBER 08: Jalen Hurts #1 of the Philadelphia Eagles at SoFi Stadium on October 08, 2023 in Inglewood, California. (Photo by Michael Owens/Getty Images)
The new Atlanta Dream draft pick Haley Jones' light shines as she continues to advocate for herself and other women in basketball. Throughout her career as a professional athlete, she remains focused on her goal of not being put in a box as a Black woman in sports.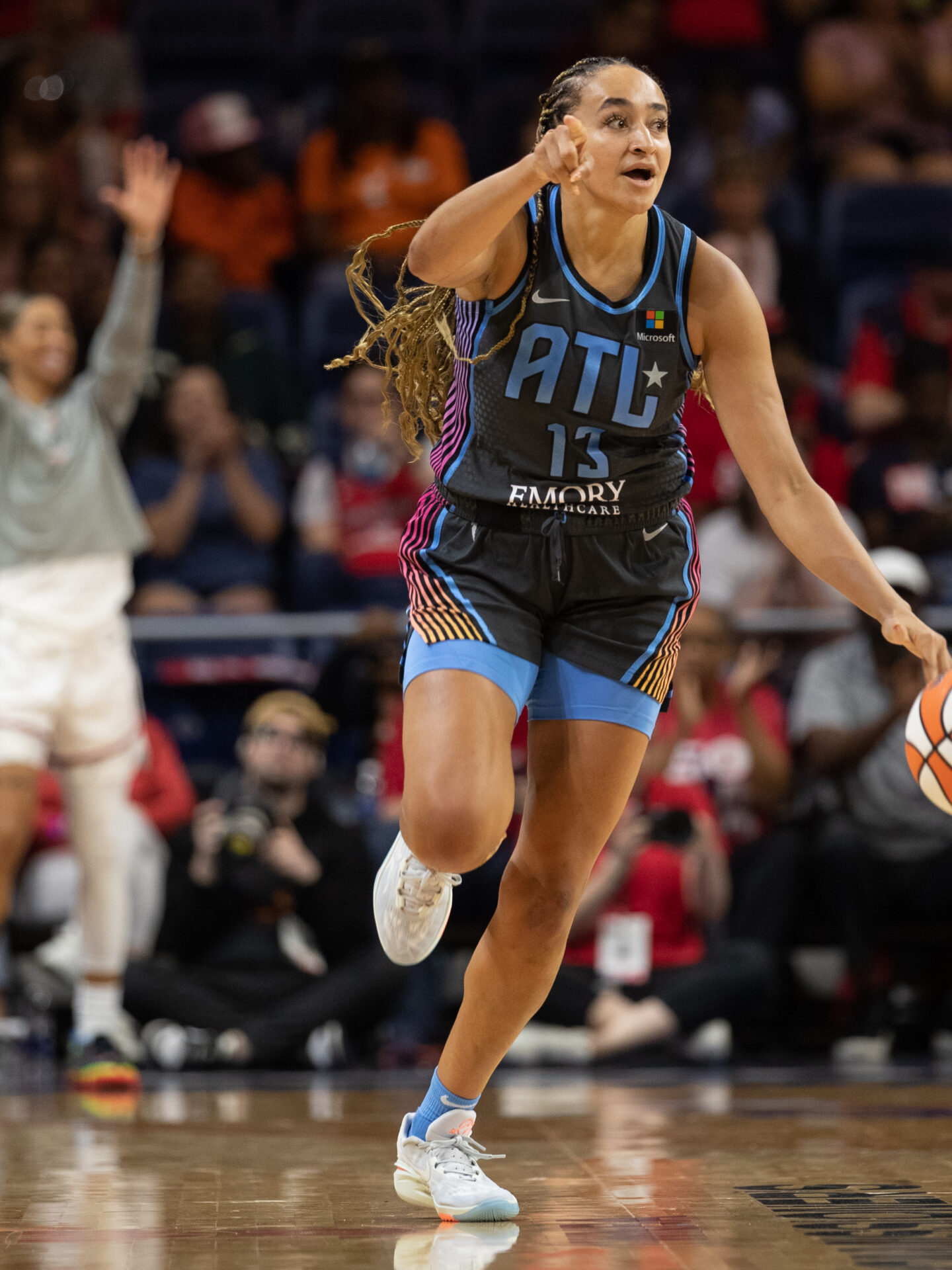 WASHINGTON, DC – JUNE 28: Atlanta Dream guard Haley Jones (13) at Entertainment and Sports Arena in Washington, DC. (Photo by Charles Brock/Icon Sportswire via Getty Images)
Johnson has embarked on a flourishing journey throughout of freshman year at LSU, from securing a national championship trophy to signing a deal with Rocnation. The 19-year-old is showcasing what it means to be a businesswoman and have multiple streams of income beyond basketball.
DALLAS, TX – APRIL 02: Flau'jae Johnson #4 of the LSU Lady Tigers at the 2023 NCAA Women's Basketball Tournament National Championship (Photo by C. Morgan Engel/NCAA Photos via Getty Images)
Coco Gauff made history at the 2023 US Open after winning she became the youngest American to win since Serena Williams. "I want to say honestly thank you to the people who didn't believe in me," Gauff said. "A month ago, I won a 500 title, and people said I would stop at that. Two weeks ago, I won a 1000 title, and people were saying that was the biggest it was going to get. So three weeks later, I'm here with this trophy right now."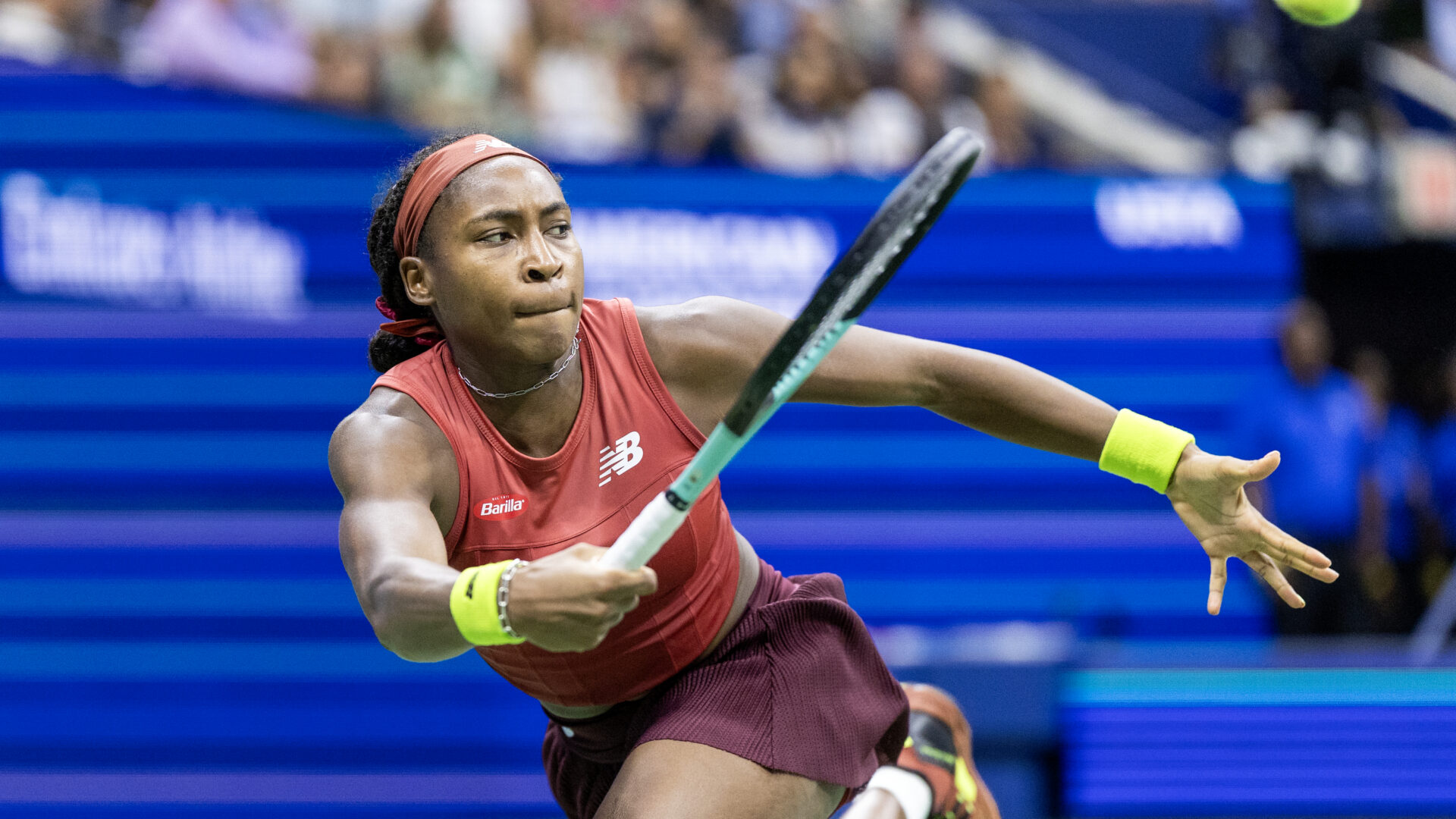 NEW YORK, USA: September 9: Coco Gauff in the Women's Singles Final on Arthur Ashe Stadium during the US Open Tennis Championship 2023. (Photo by Tim Clayton/Corbis via Getty Images)
Jaylen Brown from the Boston Celtics made history by becoming the highest-paid athlete in NBA history. After signing a $308 million contract, the 26-year-old used his platform to bring awareness to helping underserved communities. "I want to launch a project to bring Black Wall Street to Boston and help bridge the wealth gap," he says.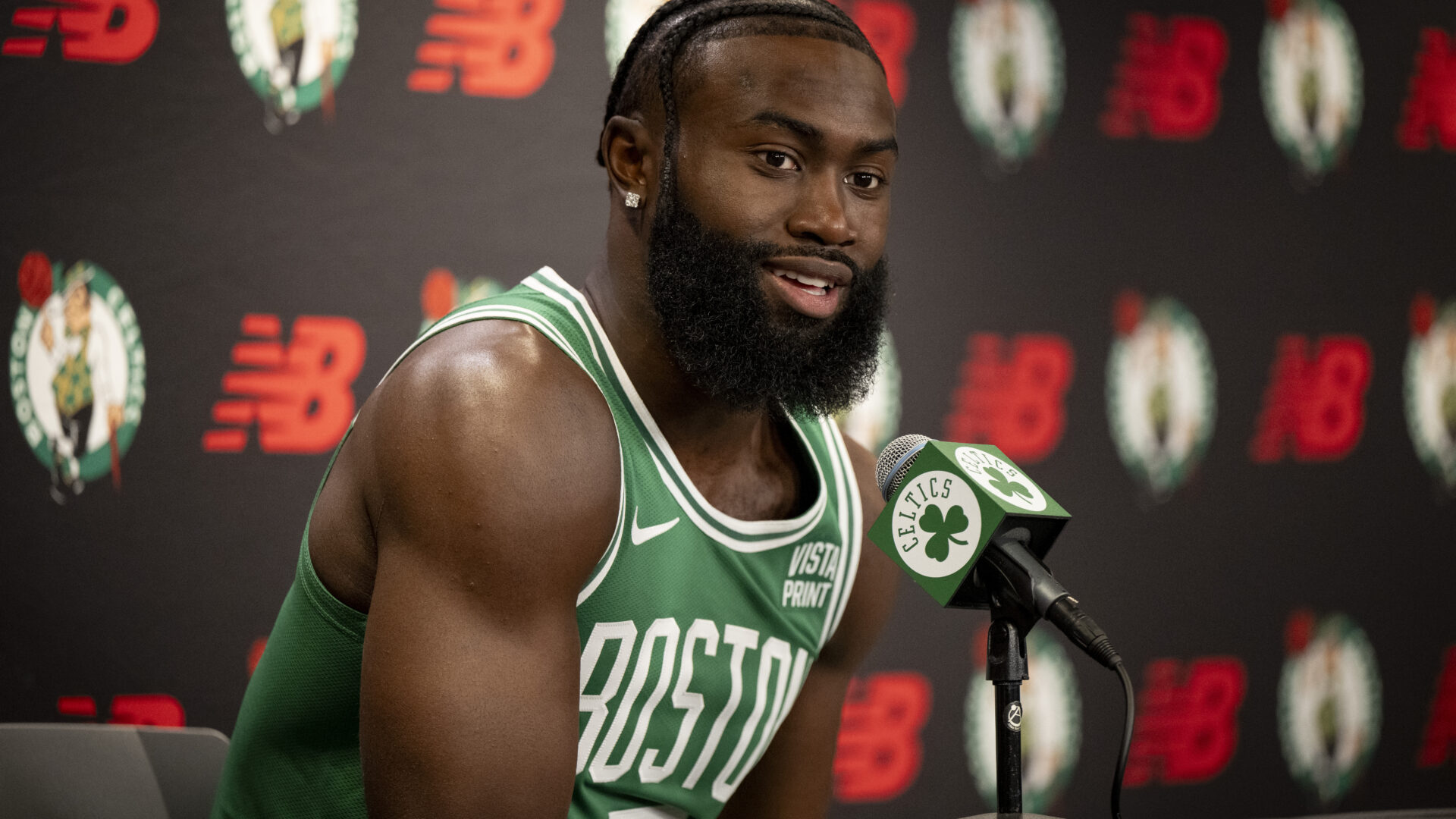 BOSTON, MASSACHUSETTS – OCTOBER 2: Jaylen Brown #7 of the Boston Celtics speaks to the media during Boston Celtics Media Day at The Auerbach Center on October 2, 2023 in Boston, Massachusetts.(Photo by Maddie Malhotra/Getty Images)
About Kenyatta: Clark Atlanta University and Medill School alumna Kenyatta Victoria is the Girls United writer covering everything from news, pop culture, lifestyle, and investigative stories. When not reporting, she's diving deep into her curated playlists or binging her favorite comfort shows.