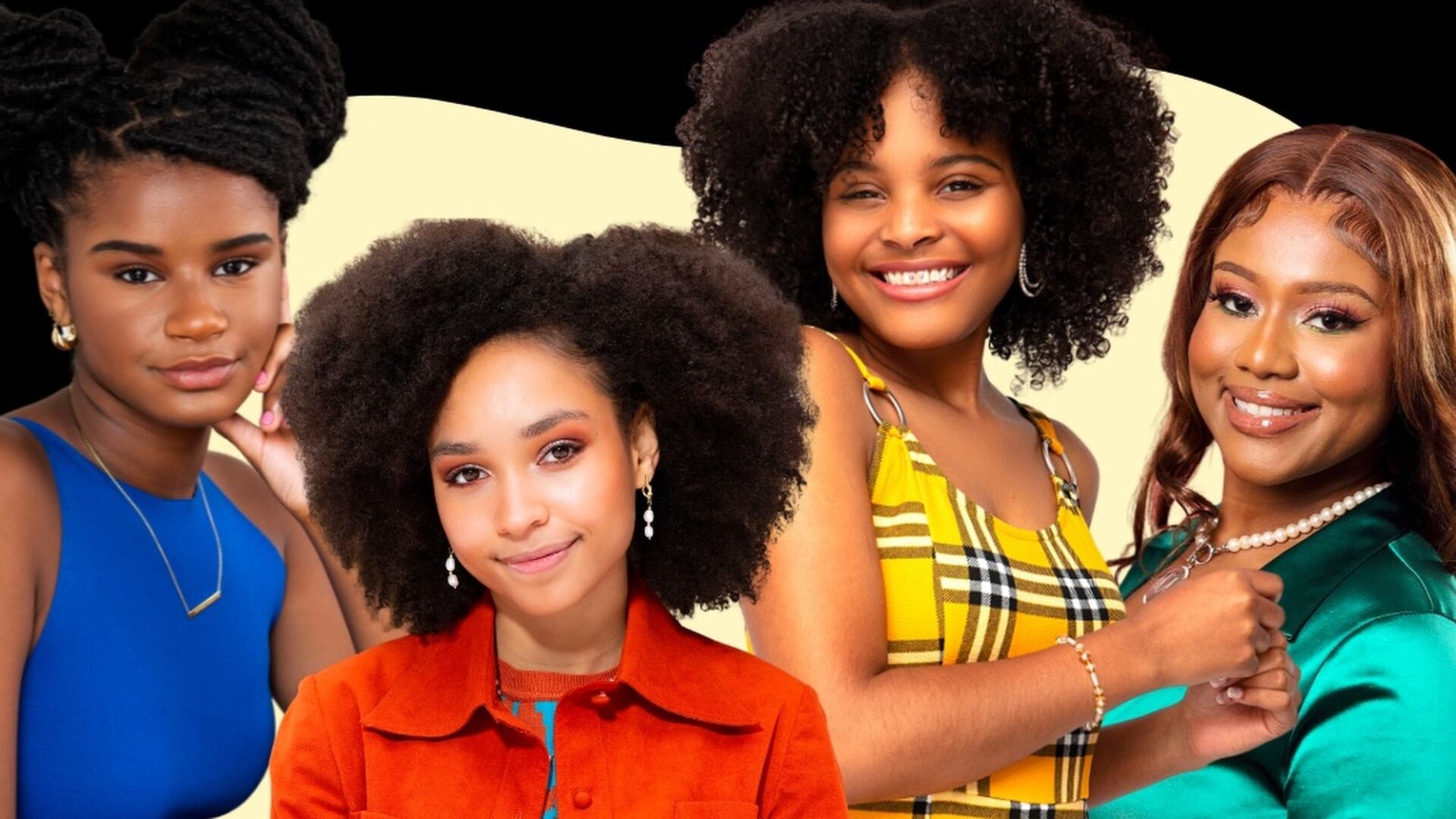 Meet Because of Them We Can 'Young Frontrunners' Class
Get to know the ladies behind the change.
Because of Them We Can, the global media platform centered on representation, announced the inaugural 2023 'Young Frontrunners' Class today. This initiative is a celebration of Black and Brown women, shifting cultures across a variety of disciplines, from tech and social justice to fashion and beyond.
The purpose of the class is to bridge the gap between the past, present and future of Black excellence. The program continues to support these voices this Women's History Month through its inaugural cohort of women leaders who inspire within their communities.
Because of Them We Can was created by Eunique Jones Gibson in February 2013 as a 28-day photo campaign where children appeared as iconic Black history figures of the past and present. Inspired by her sons, Chase and Amari, it was a way to teach and refresh Black history while connecting the dots between the past, present and future.
"A lot of times we just want somebody to know that we exist and that we're doing the work, so for us to be able to play the role, of saying we see you and we want other people to see you and not only see you but support you and seek out ways to do that, that's important to us," Gibson said.
Now, the program has evolved into a movement online and reaches millions of people monthly across the digital community.
"We are honored to unveil our first-ever Young Frontrunners Class honorees. Each of these women is a true inspiration in the name of culture, community and the future," Gibson said. "We stand on the shoulders of the giants who have come before us, and this class is a nod to those giants. Our goal is to amplify these innovators and give credit where credit is due in hopes to continue our mission to educate and inspire the next generation of leaders."
Meet the ladies in the Young Frontrunners Class:
The young entrepreneur known to have made six figures in the sixth grade solved the age-old problem of disappearing hair barrettes by inventing GaBBY Bows, the first, patented and non-slip Double-FaceDouble-Snap Barrette, along with her mother, Rozalynn Goodwin, at age 7. Now at 16, Gabby is continuing on her path to entrepreneurship and creating waves of inspiration for Black girls everywhere.
The 22-year-old Gen-Z environmental climate activist started her journey for environmental justice at eight years old in 2008. In 2016, she made history by being commissioned by the Obama administration to create an animated film for the opening of the first-ever digital report to congress.
The award-winning Civil Rights Activist and Organizer were on the front lines of the Charlottesville protests taping "Do I look suspicious?" behind her hoodie in the wake of Trayvon Martin's death at just 12 years old. She lends her spirit, expertise and voice to her organization, "We Protect Us", to empower disenfranchised Black and Brown Communities through mutual aid, education, violence prevention services and sustainable resources.
Dillard helped organize the largest Black Lives Matter protest in West Orange, New Jersey history, with a total of 3,000 people. She continues to be at the forefront of all things social justice regarding making a safe space for future generations.
Honored as one of TIME's 25 most influential teens and named as the youngest member of the Forbes 30 Under 30 list, Marley, initially made history through her #1000BlackGirlBooks campaign, which helps young girls access stories with a Black protagonist.
The fifteen-year-old Afro-indigenous environmental, climate, and animal welfare activist, has been featured in Marvel Hero Project on Disney+ where Genesis was named a real-life superhero and is the founder of the nonprofit organization, Genesis for Animals. In 2019, Genesis founded a global youth-led climate organization, Youth Climate Save, which raises awareness on the connection between animal, agriculture and climate change
Known as Little Miss Flint for her initiative toward raising awareness and fundraising for the Flint water crisis, the 14 year old activist continues to make history in activism. From buying out 'Black Panther' screenings for Flint kids and families to raising money to send bottled water following the Ohio train derailment to winning the Billboard Music Awards' Change Maker Award, Mari is a force to be reckoned with.
Nationally Recognized Scientist began her innovative journey by developing a surgical suture capable of infection detection. She has won several national and international awards, including the Glenn T. Seaborg Award, recognizing and encouraging research and education in STEM, 2022 Rising Star Award, awarded to young women 25 and younger who have boldly broken ceilings to create pathways for the next generation to achieve greatness, and was also honored by "Ellen's Science Fair" for "People Changing the World with GreatInventions" Presented by Ellen DeGeneres.
About Kenyatta: Clark Atlanta University and Medill School alumna Kenyatta Victoria is the Girls United writer covering everything from news, pop culture, lifestyle, and investigative stories. When not reporting, she's diving deep into her curated playlists or binging her favorite comfort shows.