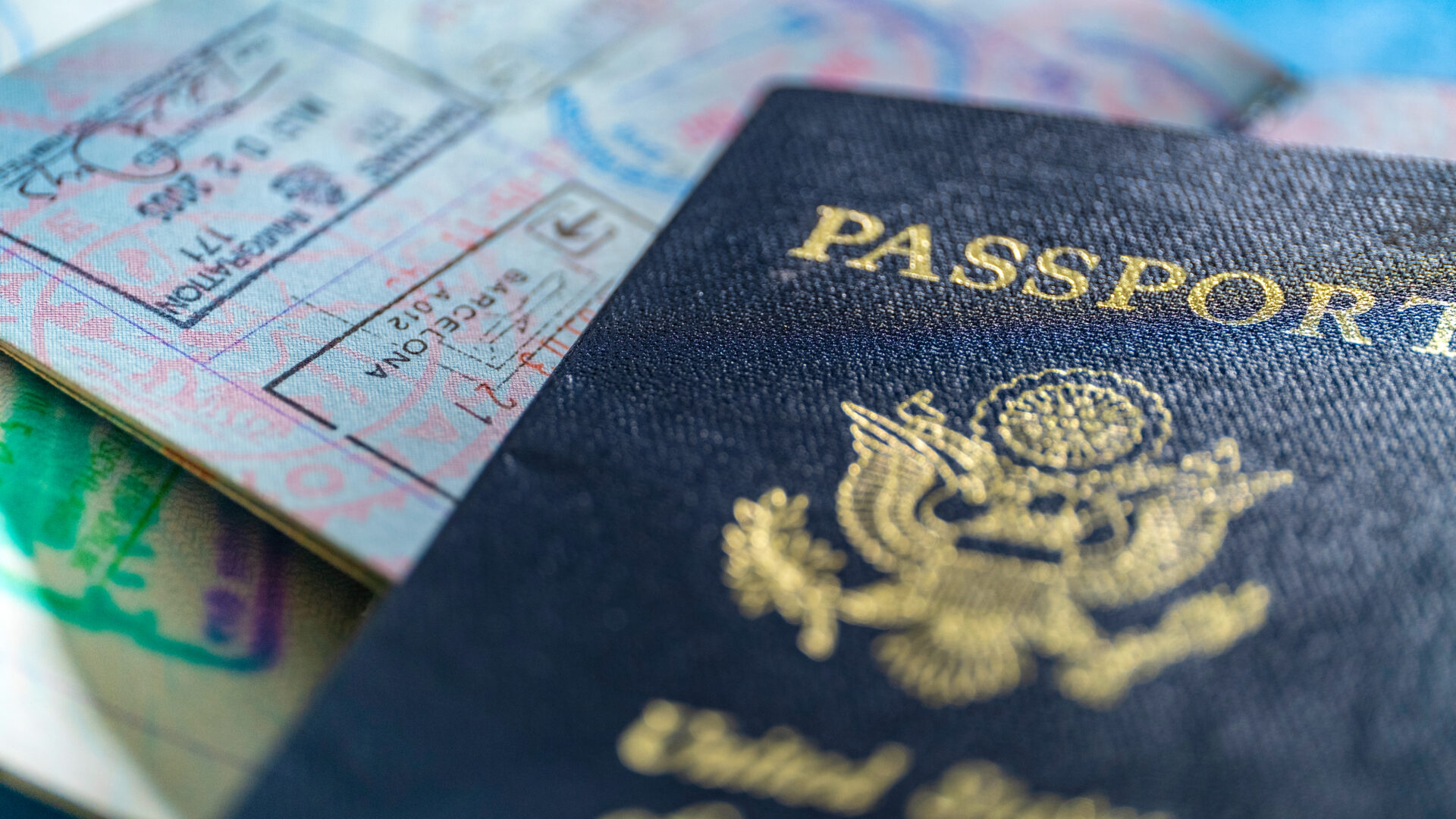 Biden Administration Announces New, Inclusive Measures On Transgender Day Of Visibility
Among them are a gender neutral, "X" option on passports.
The Biden Administration is pushing back on the hateful anti-trans legislation that has become pervasive in the U.S. Beginning on April 11, U.S. passports will offer an 'X' option for those who do not identify with the gender binary. The move is largely being viewed as one small step towards the normalization of inclusivity.
The updated passport option is joined by six additional efforts to make travel a more comfortable experience for the the transgender, gender non-conforming, intersex, and non-binary communities. Enhanced screening technology (that will reduce false alarm pat downs), less invasive screening processes, increased relationships with airlines to promote use of the 'X' category, identity verification that isn't contingent upon gender, gender neutral language use by staff, and an update of the Trusted Traveler Programs form to include the "X" option, are the new changes to be made.
"DHS is committed to protecting the traveling public while ensuring that everyone, regardless of gender identity, is treated with respect," said Secretary Alejandro N. Mayorkas via the Department of Homeland Security's site. "The new measures announced today are part of a whole-of-government effort to promote equity and inclusion in all our programs and processes. We are proud to work with our interagency partners on this effort and look forward to rapidly implementing these changes to better serve the American public." 
Citizens will be able to select "X" on their passport application form, even if it does not match the gender on their birth certificate or other federal documents.
The announcement coincides with Transgender Day of Visibility, which the White House spoke about in an online statement. The Biden-Harris administration called out the various anti-trans bills that have threatened the rights of the trans community, particularly young people.
"Today, the Administration once again condemns the proliferation of dangerous anti-transgender legislative attacks that have been introduced and passed in state legislatures around the country," the first paragraph reads. "The evidence is clear that these types of bills stigmatize and worsen the well-being and mental health of transgender kids, and they put loving and supportive families across the country at risk of discrimination and harassment. As the President has said, these bills are government overreach at its worst, they are un-American, and they must stop."
Missouri, Arizona, Oklahoma, Pennsylvania, Tennessee, Kentucky, South Carolina, Minnesota, Utah, Delaware, and Iowa and Alaska, have introduced anti-trans/LGBTQI+ discriminatory legislature in 2022.
The State Department was first moved to make changes (regarding passport applications) in 2016. Dana Zzyym, a resident of Colorado who is intersex and non-binary, sued the State Department in 2015 after they were not granted a passport for not marking "M" or "F" for male or female. Lambda Legal, the LGBTQ legal organization that represented Zzyym, confirmed to NBC that Zzyym received the first "X" passport in October 2021.