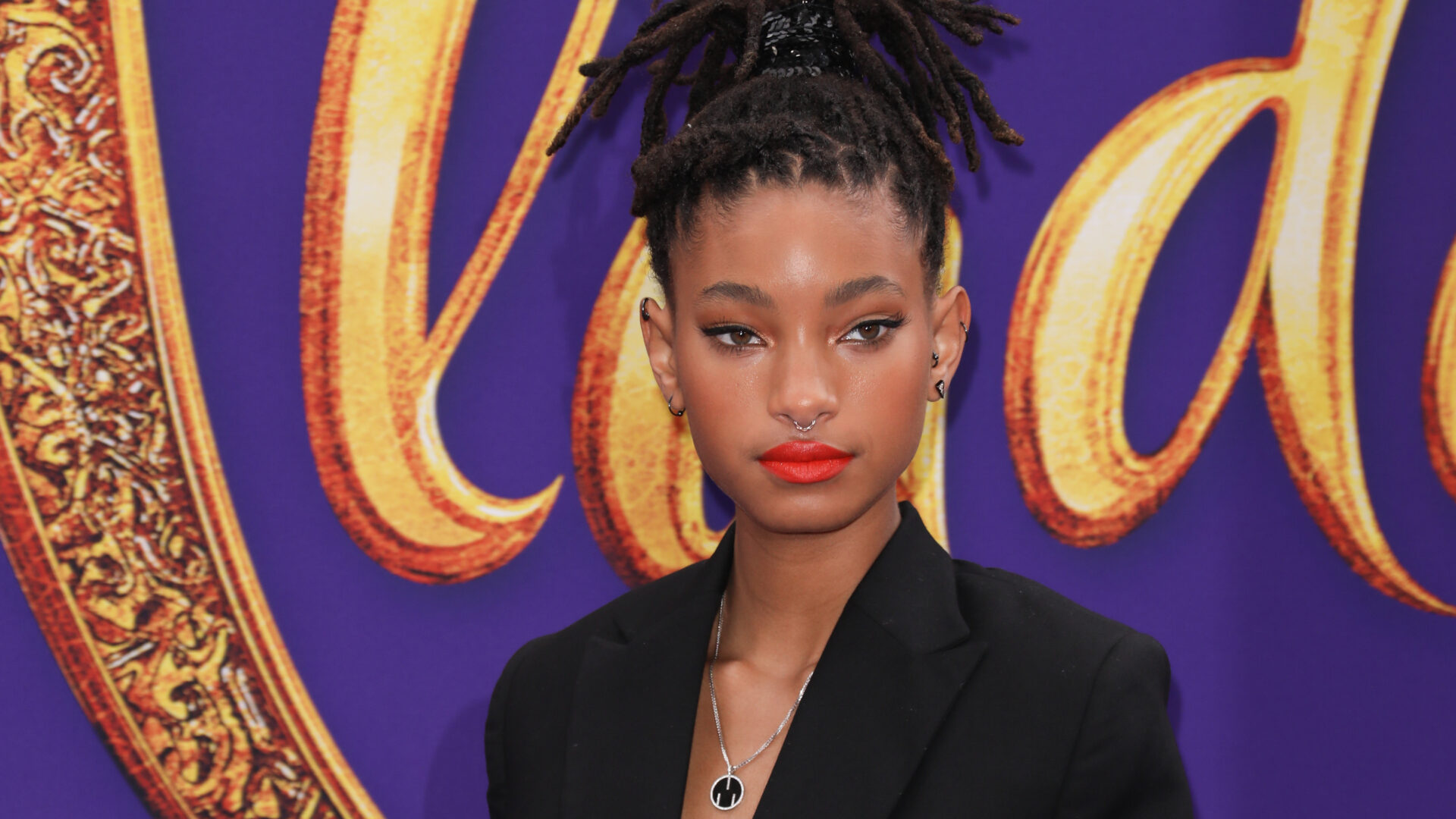 Willow Smith Shares Her Thoughts On Her Parents' Discussions About Their Marriage
"They're full, other people who have their own emotions."
Willow Smith recently opened up about what she thinks of her parents disclosing personal information about their marriage. In an interview with The Independent, the 21-year-old highlighted the importance of being an "open book" as a response to constantly being in the public eye.
"Everyone is going through something and the biggest disservice you could do [to yourself and others] is put up a facade and be like, that's not the case [here]. That sounds wrong to me," she said. "I feel I've always understood that my parents are their own people," Smith added. "A lot of kids think of their parents like… 'Your whole identity is for me.' [But] seeing them in this lifestyle we had, from a very young age it was clear to me they weren't just my parents. They're full, other people who have their own emotions."
In the past, Willow Smith's parents, Will and Jada Smith, have shared details about their intimate life on Red Table Talk, a Facebook chat show hosted by Jada, Willow and her grandmother Adrienne Banfield-Norris. On the show, no subject is off limits even if deemed taboo.
Read about Willow Smith coming out here.
Recently, an online petition was created to stop Jada and Will from oversharing about their marital and sex life. Over 2,500 people have signed it, according to the Independent. But Willow Smith defends her parents' approach to transparency. "It's too much work to try and hide," she said. Smith also shared that the biggest lesson she's learned from her parents is not changing just to make others feel more comfortable.
"I've always said what I wanted to say and not cared, even when people thought it was stupid," Willow Smith told the Independent. "More Black girls need to give no f***s. Be confident. Be loud. Say what you wanna say."
Photo Credit: Photo by Kevin Mazur/Getty Images for Savage X Fenty Show Vol. 2 Presented by Amazon Prime Video