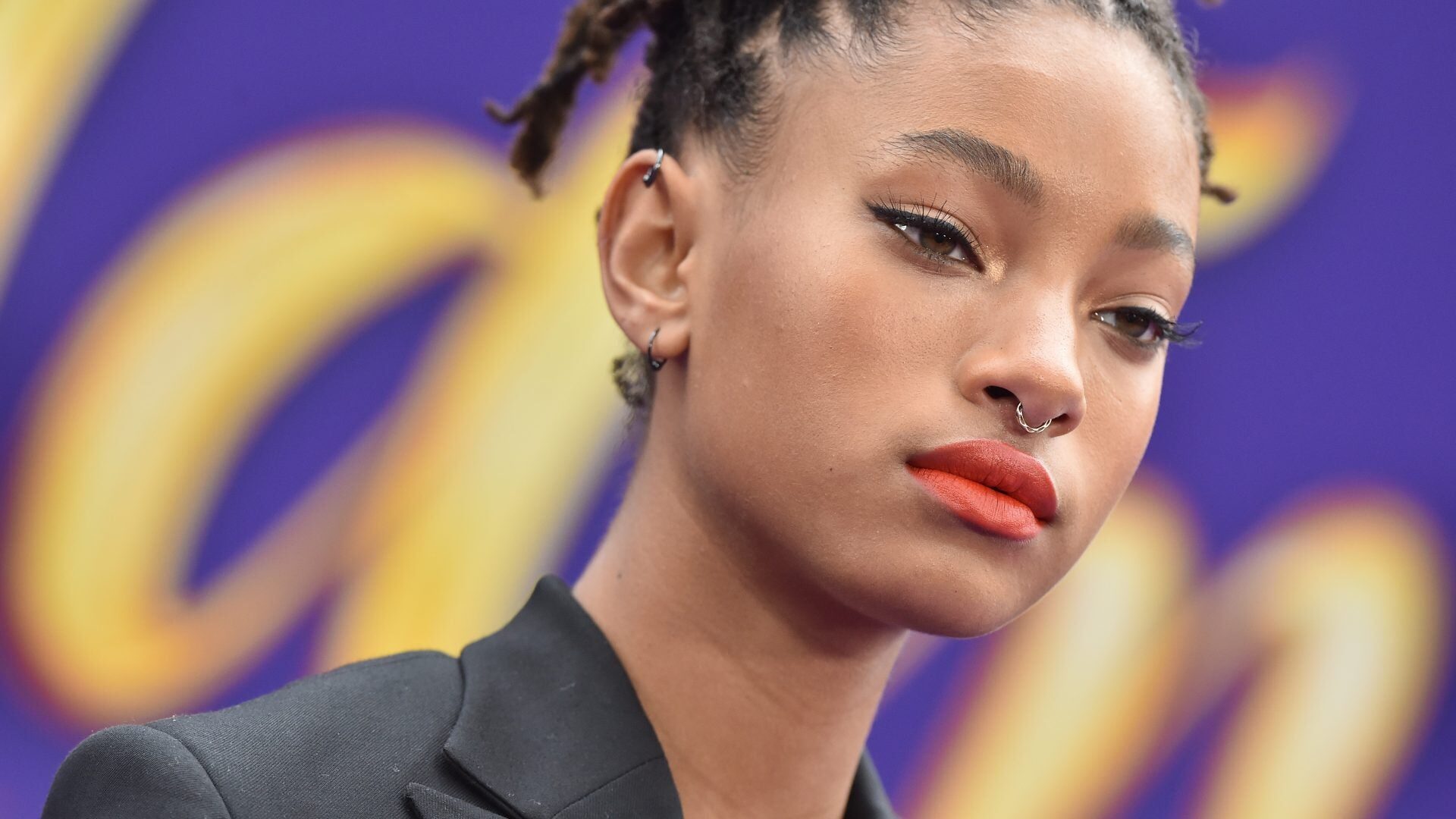 Willow Smith Opens Up About Cyberstalker Who Broke Into Her Home
"I've been cyberbullied for my whole life. Cyberstalking is a little bit more insidious and scary," Smith said.
Jada Pinkett Smith's "Red Table Talk" has proven to be a safe space for a variety of conversations — from sexuality, to privilege, to people's safety. In the latest episode, 20-year-old Willow Smith shared a chilling story about a cyberstalker who broke into her home.
"Yeah. Cyberstalking turned into real-life stalking," Willow began. "I'm used to people saying things online. I'm used to having thousands and thousands of people with not very good things to say. I've been cyberbullied for my whole life. Cyberstalking is a little bit more insidious and scary."
Smith is a popular performer, actress and model with over 12 million followers across Instagram and Twitter. She is the daughter of Will Smith and Jada Pinkett Smith.
During the "Red Table" conversation, Willow also revealed the man entered her home while she was away with family. "During December, when we were gone for family vacation, he actually came to my house and broke in while we were away. Crazy. Crazy times."
Jada spoke up, saying that the man intended to wait on Willow to return home.
"He was planning on posting up [and] waiting for you to come home. We found a little camp behind the house."
It was then shared that the man was found to have a record of pedophilia and that Willow had testified against him in court. "Um, he was a pedophile," Willow said. "So I ended up having to go to court and testify about it. They only gave me, like, a certain amount of time for a restraining order. I wanted to extend it, but for some reason, they said that I couldn't and I would have to testify again. I would have to come back to court again."
The family of Janae Gagnier, a 33-year-old model, believes cyberstalking led to the murder of their daughter, who was killed by a man Richmond, Texas in August. Gagnier was known to fans as "Miss Mercedes Morr" and had 2.6 million followers on Instagram. As of August 31, investigators did not believe Gagnier's killer knew her personally.
"She's very cautious about her surroundings," Gagnier's mother, Jeanetta Grover, said to Click 2 Houston. "Unfortunately, someone basically was stalking, and killed my baby."
Recent instances of cyberstalking have prompted social media users to encourage one another to not post photos in front of homes or any similar details, as people can use the information to piece together where you are.
In early 2020, late rapper Pop Smoke shared a gift bag he received, which had his address on it, which police say was used by robbers to pinpoint where he was, gun him down and rob him.
As of 2020, 11% of U.S. adults revealed they have personally experienced online stalking.
Watch the full "Red Table Talk" episode on cyberstalking here.