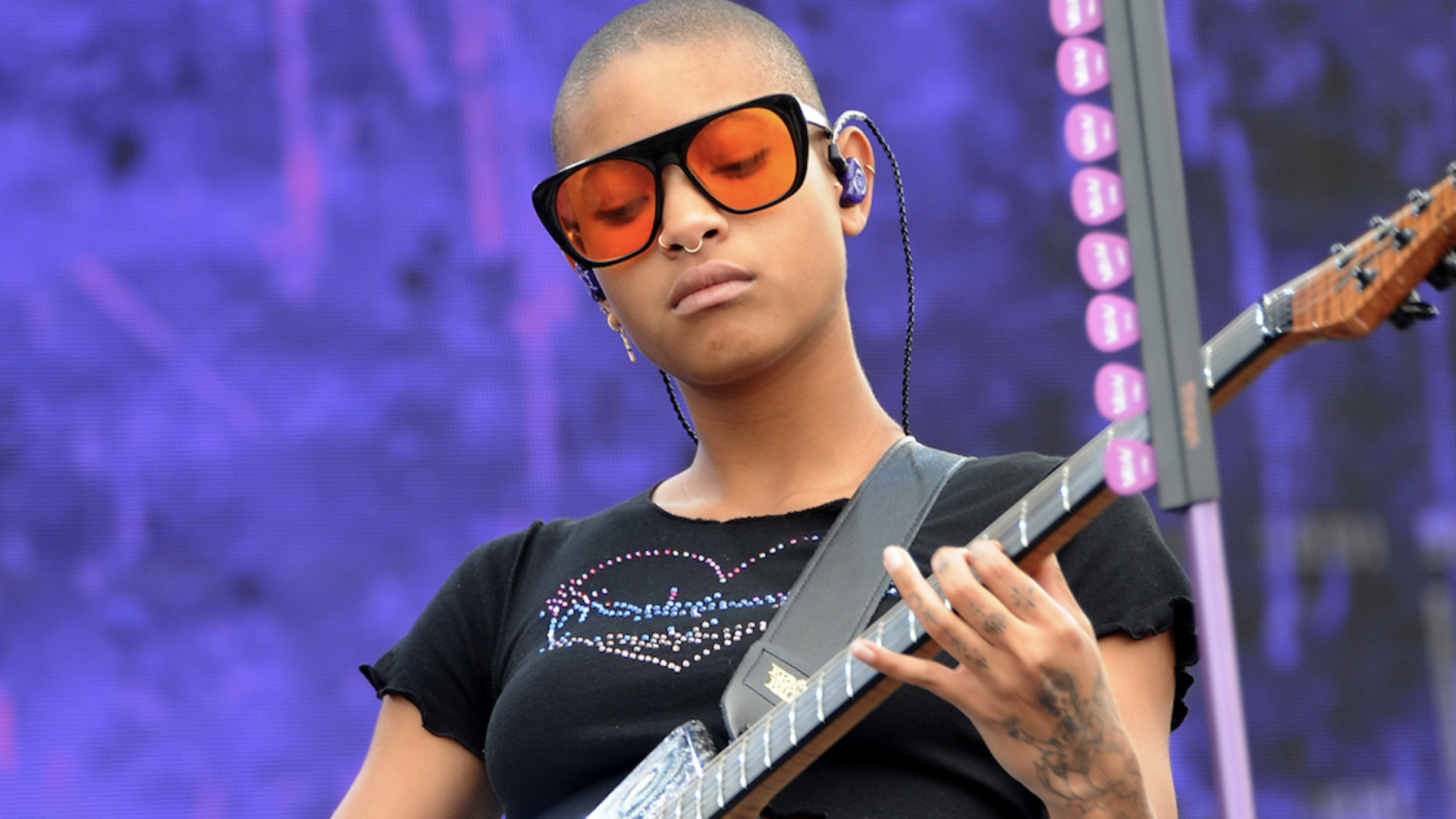 Willow Smith Unveils An Arm Tattoo Inspired By The Cosmos
A hand can be seen reaching out to outer space.
Singer/songwriter Willow Smith shared her latest tattoo and it's – quite literally – out of this world. On March 2, the 21-year-old artist took to Instagram to share the design with her fans. Placed on her left shoulder and extending onto her arm, a hand can be seen reaching upwards into the cosmos and to one of its spiraling galaxies. The galaxy is composed of a trail of numeric equations, an addition that is reminiscent of the science that goes into exploring outer space.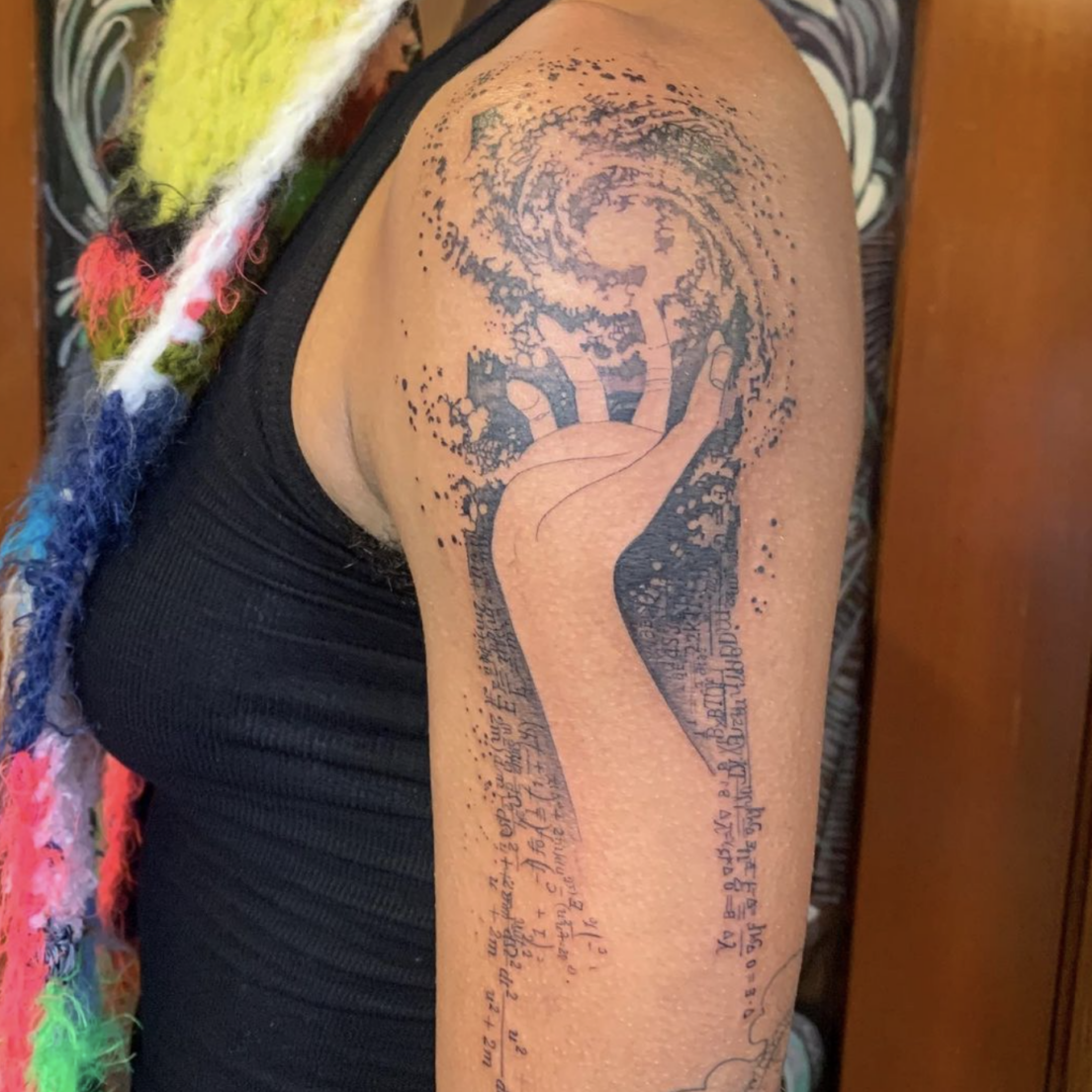 Smith credited her tattoo artist, Raymond Jimenez, for creating the piece. "Reaching into the cosmos with Willow Smith," Jimenez also shared on Instagram. The tattoo artist is known for his realistic and intricate tattoo designs, which are often inspired by philosophic, scientific and spiritual imagery. Jimenez shared the design process for Smith in an Instagram video, in which he featured one of Smith's songs, "Overthinking It."
It isn't surprising that Smith would choose to wear her longing for the cosmos on her shoulder. In the past, the singer has used music to share her love for outer space and her relationship with spirituality. In "Wait A Minute," one of her most popular songs which currently boasts over 517 million streams on Spotify, she soulfully sings: "I think I left my conscience on your front door step" and "I think I left my consciousness in the 6th dimension."
In a 2021 interview with Allure, she addresses her love for the cosmos while promoting her appointment as a brand ambassador for Mugler's Alien Goddess perfume. "I've always been into everything and anything extraterrestrial," she said. "I've also been into goddesses throughout history, mythology, and religion — representations of the divine feminine."
Smith was tattooed at Body Electric Tattoo, a shop located on Melrose Avenue in Los Angeles. The tattoo and piercing parlor is known for its celebrity clientele, which includes Beyoncé, FKA Twigs and Jessica Alba.