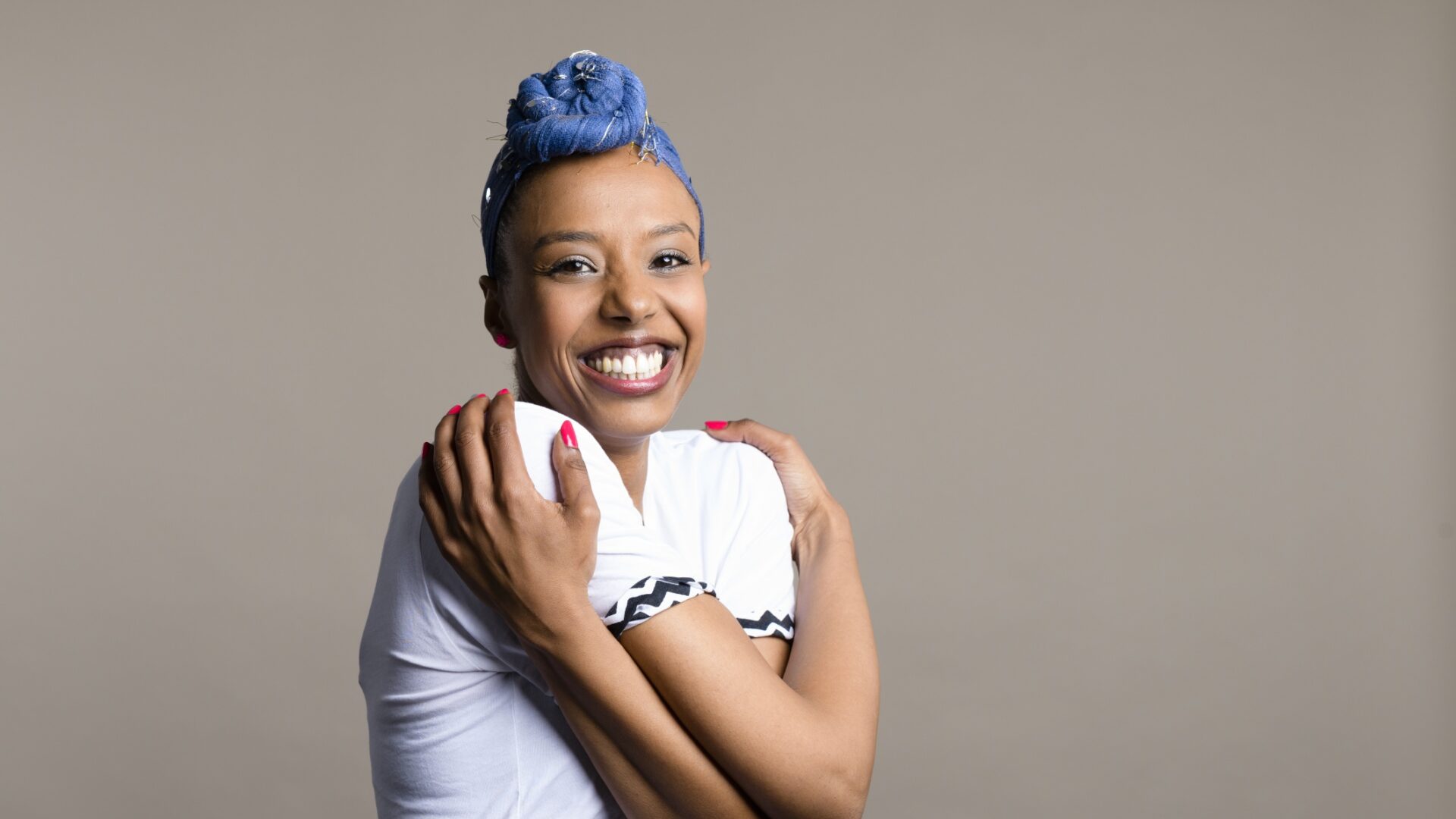 What Does Self-Love Look Like In 2023?
This new year calls for a new formula for self-love
The era of self-love and self-care has grown tremendously over the past few years. From that girl trend to the soft life movement, our definitions of self-love have moved past the material things and focused more on the inner work that needs to be done.
"Our relationship with self is one of the constant relationships we will have within our lifetime," said Holistic Wellness Life Coach Jacklyn Sweet.
Read '7 Books For Black Girls That Teach Self-Love'
Through the various events that have happened to us from the pandemic, the switch from in-person to remote life and social issues being at the forefront, many of us lost track of prioritizing ourselves.
For writer Savannah Taïder, she learned that her act of self-love this year will come from reflection. "This year, I want my acts of self-love to reconnect me with the world and help me find my voice again," she said. "2022 helped me realize that I was also becoming insensitive to the world around me by deciding to cut myself off of it."
Read '12 Zillennial Celebrities Who Kept It Real About Their Mental Wellness Journeys'
Many of us are entering an era where we're stepping back into our power and looking at what we want for ourselves and how to prioritize those needs. Public figures such as Taraji P. Henson, Tracee Ellis Ross and Lori Harvey have opened up about this year being their selfish years.
"I feel like it's always been about me attached to something or someone," Lori Harvey told ESSENCE. "This time, it's about me: Self-love, self-care, self-reflection. I'm being a little selfish right now. It's my time."
As we enter our "me season," we looked into some key themes that show what self-love looks like for many of us this year.
Reflection
One of the major themes of prioritizing yourself is reflection, and you can practice that through journaling to keep a record of what has gone on in your life. Denise Francis, the creator of the Soul Study Self-Love Journal, wanted people to have a space for themselves where they were allowed to express their deepest fears and insecurities.
"I created the Soul Study Self-Love Journal to bridge the gap between self-love and mental health," she told GU. "When I started my Self Love Healing Journey 10 years ago, I didn't know how to start or maintain my journey. Mental health care, such as therapy, was simply out of my reach and outside my cultural norms. I felt lost and confused. I knew I wanted to start a journey to love and accept myself, release myself from trauma, and prioritize my mental health and wellness to become the woman I had always wanted to be but simply didn't know how. I thought Self-Love was what it was marketed at the time, skin care and bubble baths."
Selfishness
In honor of self-love month, it's okay to grant yourself the luxury of being selfish about your peace and mental health. You owe it to yourself to be a little self-centered about making time for what means the most to you and what makes you happy.
"Self-love means embracing the highest level of respect for yourself within your best capabilities," said writer Giulia Baldini. "It's about compassion, discipline, and motivation. In 2023 I'm reflecting the same energy and passion I got for my career into my own self, body and mind. External and internal success must match."
Social Media Detox
The internet can be a place of fear, doubt, and stress, so it's important to detach yourself from other people's highlight reels and focus on yourself.
"One of the greatest acts of self-love is not comparing your life to the lives of others," said Chase Cassine, Behavioral Health Specialist. "The digital age, it's far too easy to fall into the unhealthy "comparison trap" on social media. The more we compare, the more likely we are to despair about how our lives don't measure up, leading to a greater likelihood of low self-esteem, depressed mood, and anxiety."
Investment
Investing in your mental health helps you gain more clarity about what you view as self-love. Creating a routine for yourself and nurturing your mind and body will reflect through your daily life.
"This year, my self-love is me intentionally investing in my mental and spiritual health. It is me prioritizing mornings with God and listening to my body and spirit," said entrepreneur Ezinne Iroanya. "Taking regular moments of gratitude and finally acknowledging that I live a life I once prayed for. I'm currently relearning who I am and want to give myself the best possible chance of being the best me."
Healing
The healing process will always be an uphill battle, but it's necessary when focusing on self-love because certain wounds and traumas must be healed first to show yourself the love you deserve.
"This year of self-love looks like re-parenting myself from past generational trauma, being intentional with my time, and participating only in things that make me feel free, safe, peaceful, and empowered," said PR corporate communicator Aryel Nicole. "Leaning into my "soft girl" era and accepting only kindness from others and holding myself accountable for being kind to me too!"
About Kenyatta: Kenyatta Victoria is an entertainment and culture reporter passionate about music, pop culture, and marginalized stories. She has bylines in publications such as Chicago Reader, INSIDER, Girls United, TransLash Media, and the Chicago Tribune.