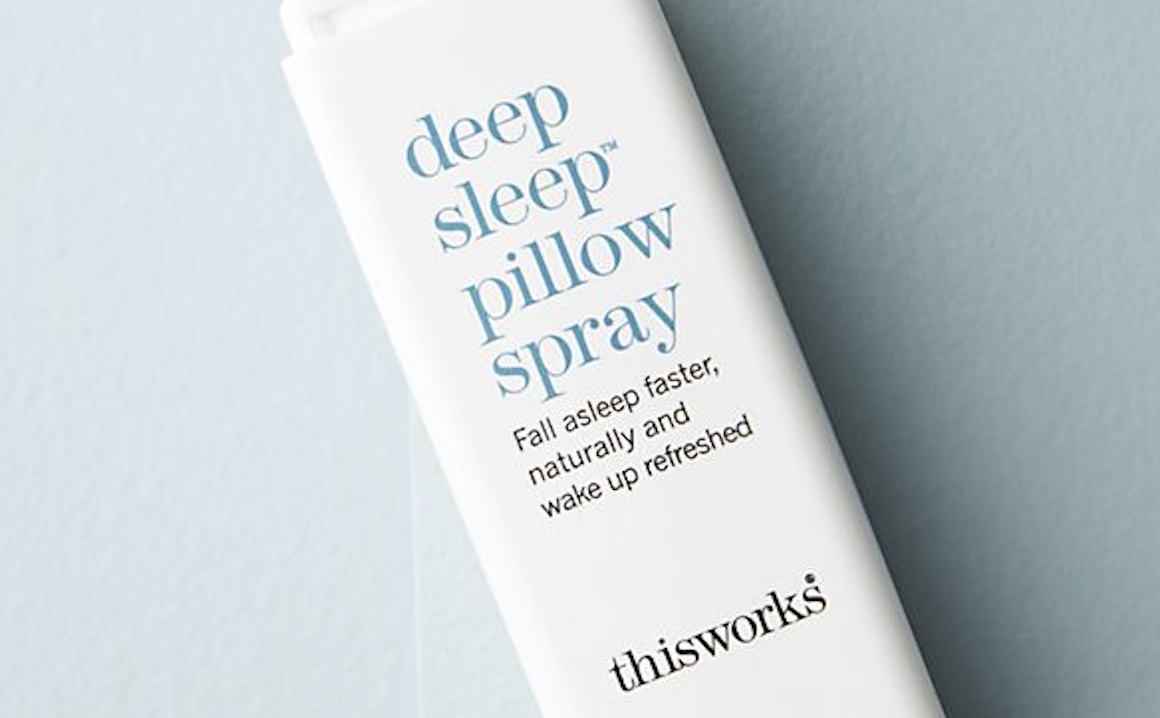 Having Trouble Sleeping? This Natural Pillow Spray May Help
Catch those z's, sis. You deserve it.
It's not uncommon for people to struggle getting to sleep at night, especially since the constant news updates regarding COVID-19 have been so stressful. Also, some of us are still reeling from the hour we gained during Daylight Saving time a few weeks ago, so our sleep schedules are extra out of whack. Thankfully, there are sleep aids to help us get the quality sleep that we need, which is a critical aspect of self-care. One of those highly beneficial products is This Work's Deep Sleep Pillow Spray, an aromatic that will lull you to sleep.
When you get a massage, there's a chance that your massage therapist utilizes aromatherapy, a technique that relaxes the mind and body through scent. This is why you feel completely at ease and may nearly fall asleep during sessions. Or at least I do.
The Deep Sleep Pillow Spray uses this same idea. The process goes like this: before bed, lightly spritz a bit onto your pillow, and allow the natural blend of chamomile, lavender and vetivert to do the rest. The blend of aromas isn't harsh, and won't break your face out (unless of course you have pre-existing aversions.)
This Works aligns itself with with your body's natural circadian rhythm to provide quality products that will help you calm down during this intense time. Your circadian rhythm is your internal alarm clock that explains why you feel pretty tired around 3 a.m. and 3 p.m. There are events that can throw off this balance, which is why it's so important to pay attention to your body, and use products that will help you feel like your best self.
If you're looking to get more quality, deeper sleep, you can purchase This Work's Deep Pillow Spray online via Ulta or ThisWorks for just $29.
Photo Credit: Anthropologie