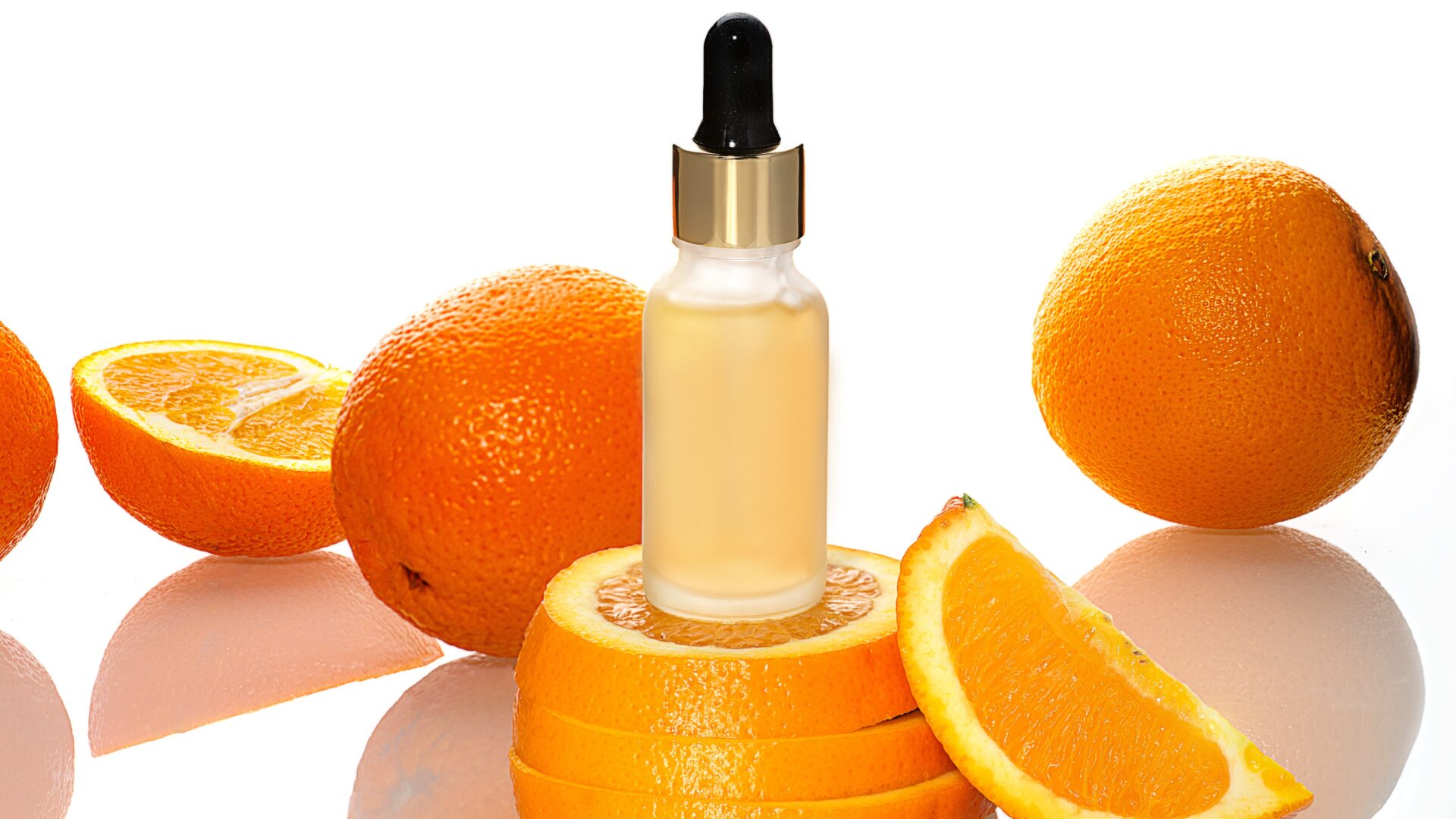 Vitamin C Is The Ingredient You Didn't Know Your Skin Care Routine Needed
We spoke to Rolanda Wilkerson, Ph.D. about Vitamin C for spring skincare.
If you're looking for a skincare product that really works, a trusty Vitamin C serum is probably your best bet. If you have uneven skin tone, rough texture, fine lines, acne scars, general dullness – or a combination of the aforementioned skincare concern – it's nothing that Vitamin C can't fix. Simply put, Vitamin C is an anti-aging antioxidant that helps your skin's natural regeneration process and repairs your body's damaged skin cells, according to Healthline. As a sought-after, trending skincare ingredient, it's no wonder why the gworls are swarming to add these serums to their virtual shopping carts.
OLAY's Vitamin C + Peptide 24 collection is an accessible, affordable collection packed with Vitamin C just in time to get your skin ready for the sunshine ahead! The collection includes a Vitamin C + Peptide 24 Moisturizer, Vitamin C + Peptide 24 Brightening Serum, Vitamin C + Peptide 24 Brightening Eye Cream, and Vitamin C + Peptide 24 Brightening Cleanser – all ranging from $6.99 to $29.99. Dubbed as "the liquid gold of skincare" and "a must-have in your beauty routine" by customer reviews, Dr. Wilkerson sees why there have been such raving claims about OLAY's latest launch.
As OLAY's Principal Scientist and Senior Director, Rolanda Wilkerson, Ph.D. was able to break down the product benefits for Girls United easily while letting us in on the scoop about OLAY's latest launch. "The benefits are really there. We see benefits in our skin, not only when we can feel them, but also when it's visible – and I know this product is giving both," she told Girls United. She continued to speak on the feeling of instant hydration in the skin after using the products, which is key for dull, dry skin. In addition to immediate hydrating benefits, Dr. Wilkerson says the long-term benefits are the ultimate payoff.
"You're also getting the long-term benefits such as two times brighter [skin] and increased brightening over the amount of time you use a product," she explained. According to Dr. Wilkerson, as opposed to a basic moisturizer with no Vitamin C properties or active ingredients, customers can see results in as little as 28 days and have smoother, brighter skin from OLAY's Vitamin C + Peptide 24 Moisturizer.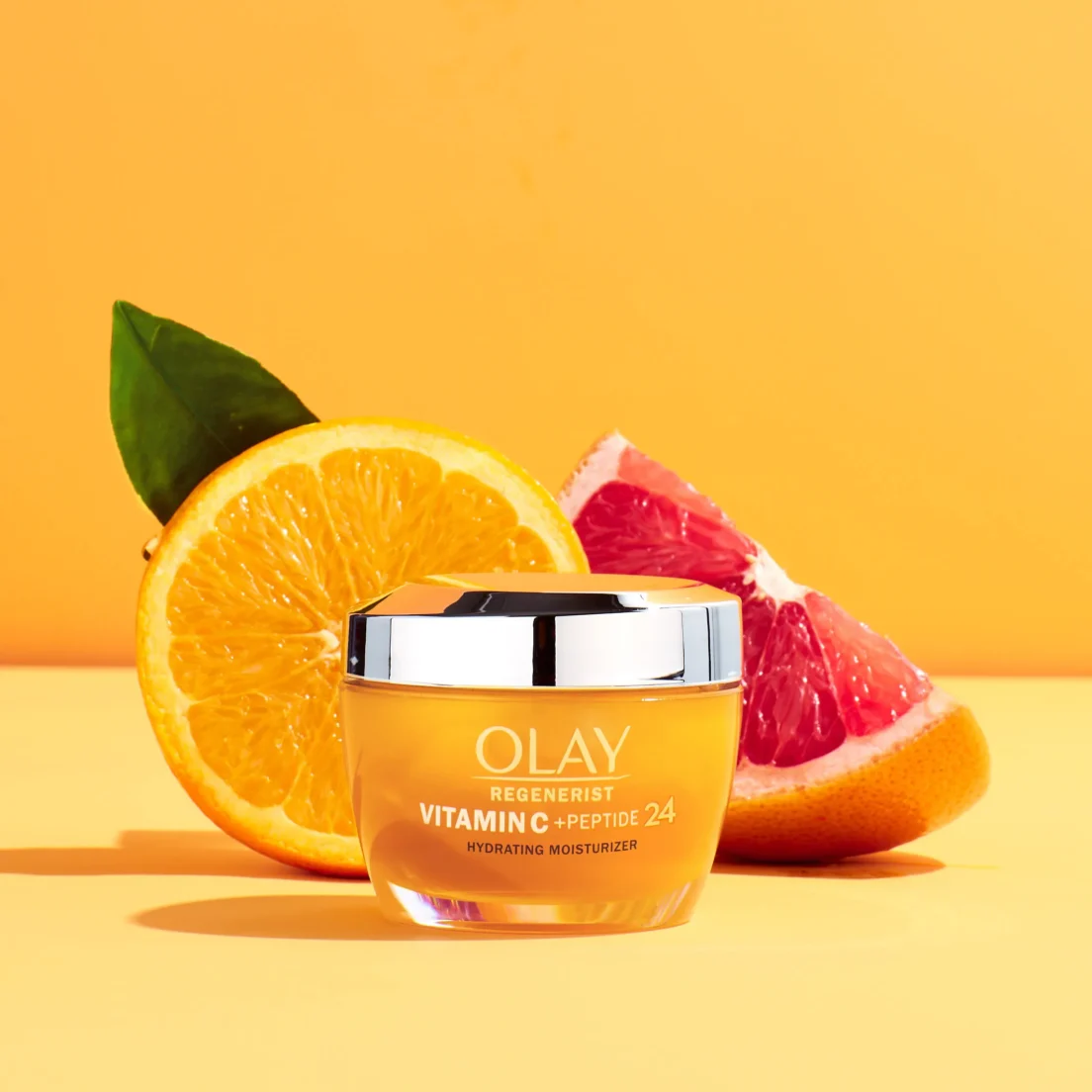 Ahead, Dr. Wilkerson provided insight on the importance of Vitamin C when transitioning skincare into the spring seasons, the benefits and side effects of Vitamin C, and most importantly – what is it?
What The Heck Is Vitamin C?
"Vitamin C really helps to brighten the skin and overall correct the look of uneven texture and tone on the skin, and that's what we've done to formulate a product that helps to bring and deliver that benefit. Vitamin C internally helps to boost the immunity in the immune system. For the skin, it brings those types of benefits, but more specifically in terms of what we see and feel. It's all around the brightening of dull skin and helping to really give a smooth texture of the skin and help uneven skin tone."
What Are The Long-Term Benefits Of Vitamin C In The Summertime? How About Winter?
"In the summertime, there can be UV damage due to brightness outside from the sun. There are a lot of environmental changes that are happening that our skin is exposed to. It's important to be proactive in protecting our skin from those things. When we have things like UV damage or high levels of UV exposure, there's an instability in the environment that our skin is exposed to. Our skin response to that could be, for example, hyperpigmentation. Added on top of that, if you have a darker complexion skin tone, the overproduction of our melanin can be activated as a result of those environmental changes that our skin is exposed to.
If we have acne or skin scaring, there can be post-inflammatory hyperpigmentation and vitamin C can help with that. Vitamin C type products can help with that during the wintertime, but also in the summertime when those environmental changes can be exacerbated by heat, climate change, UV pollution, etcetera. If you're working out or you have sweat on your skin, this regular skin care regimen can help to protect against those extrinsic factors as well as intrinsic factors. It really helps to protect our skin and the overproduction of different things that can happen in our skin, such as those external stresses."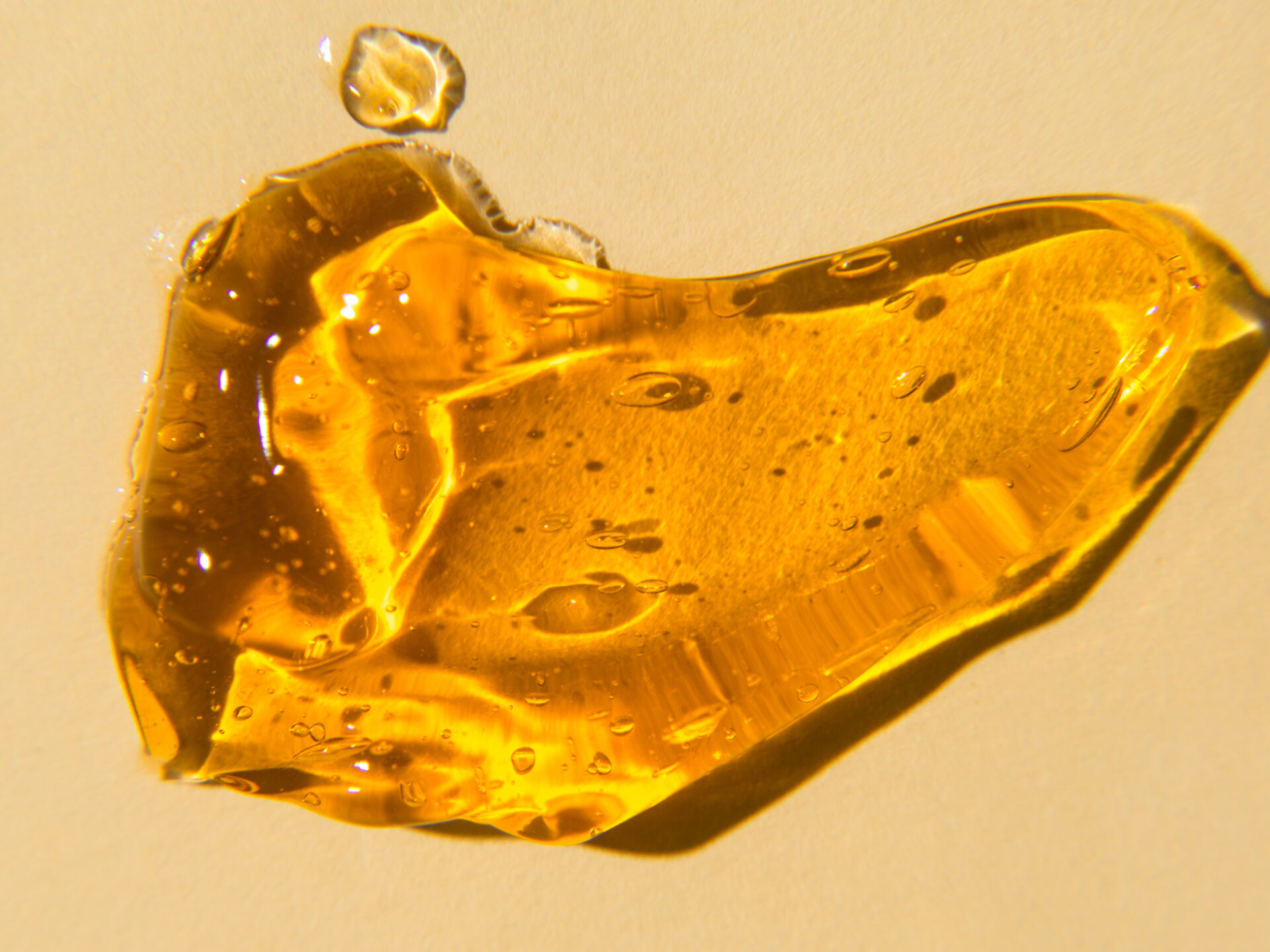 Should I Add Vitamin C To My Daytime Routine, Nighttime Routine – Or Both?
"I would highly recommend using the product at night and follow up usage in the morning, but it's so important to use another product that has an SPF on top of that so that you can get the SPF benefits of sun protection during the day. The benefit too about the nighttime application is that the product that we have is a lightweight cream that really helps to melt into the skin. You don't have to worry about clogging up pores or greasy residue on your pillow. When you reapply in the morning, starting from a healthy cleanse foundation, you can have that lightweight Vitamin C product underneath an SPF product, too. You don't have to worry about the thick, heavy greasy feel because this product does not deliver that at all."
Transitional Springtime Skincare Tips And Tricks
"If I had to start and say, 'What's the first and foremost important step?' it's the cleansing so then whatever you add on top is able to penetrate into your skin. Proper cleansing and protecting your skin with the right type of moisturizer is important to have a really good foundation, especially if you're wearing makeup. If your skin is not properly cleaned, you're trying to add a product on top of oil and dirt that might not be visible to your naked eye. Dull skin tone and a dry skin tone is a cue that you need to cleanse regularly and properly, and then add the products that are going to give you the benefits of your particular skin concern.
"Typically for young girls of color, it is hyperpigmented spots and dull skin and Vitamin C is able to provide those benefits. When we talk about brightening, the hyperpigmented spots, if that's an area of concern, which typically young girls of color experience, it's important to make sure you're using that type of product to help to protect on that. Then, [add an] SPF on top of your moisturizer that's providing a benefit of an even skin tone."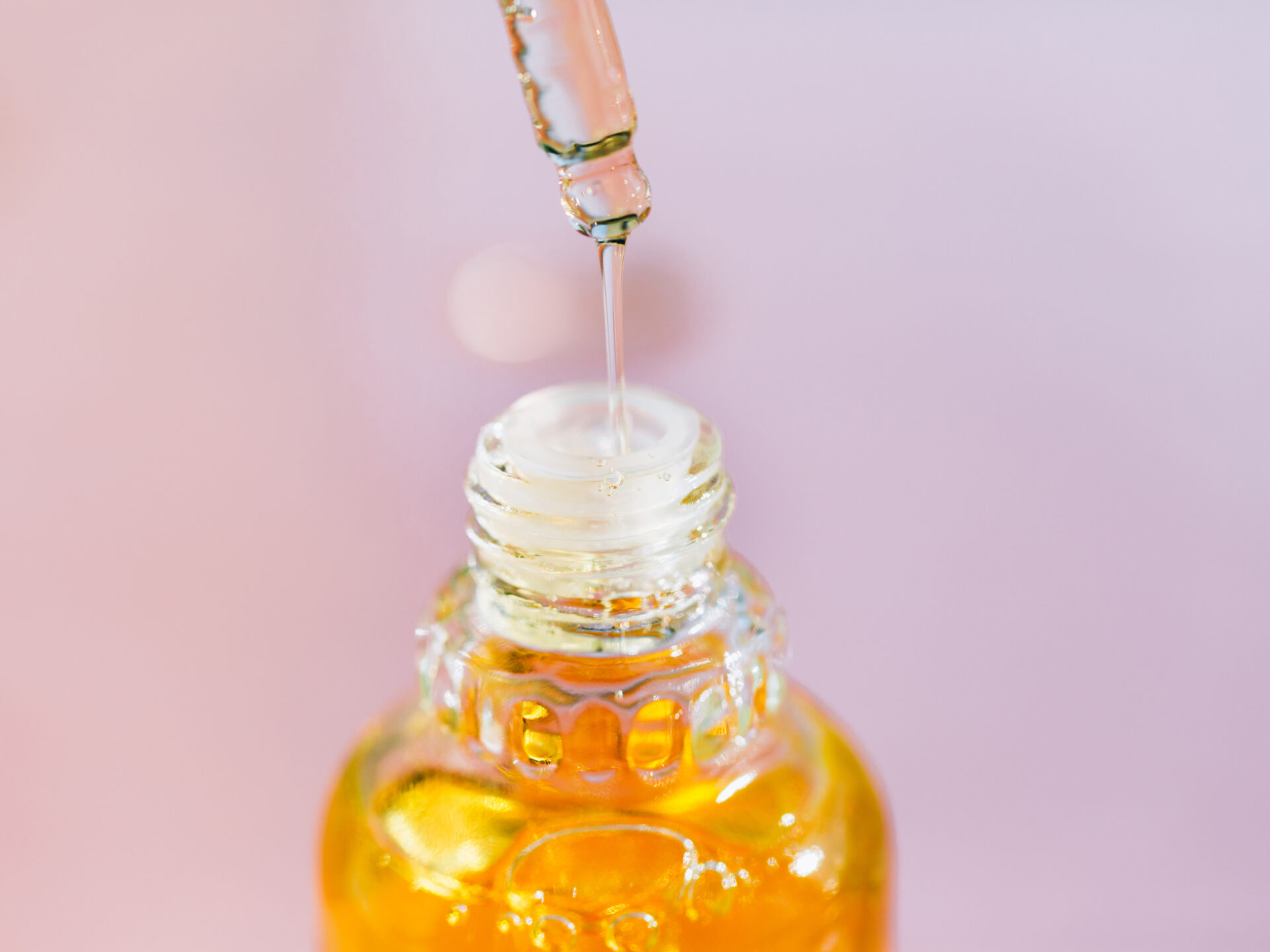 What About Those Of Us With Sensitive Skin?
"I spoke to a group of high school students and college students, and we were talking about self-care and caring for your skin. There was one person who asked a question, 'What happens if my skin is not responding to it well?' I would say first, how are you cleansing? Make sure you check how you're cleansing your skin because if you're not starting from a clean foundation, a strong foundation where the product is able to respond and deposit onto the skin in the way that it's meant to, your product is reacting with oil on your skin. If you have other skin concerns like acne, having a foundation that's not cleansed could heighten any other concern. Make sure that you're checking your own personal skincare regimen and saying, 'Am I cleansing properly? Do I typically have oily skin?' If I typically have oily skin and I'm not cleansing properly, I'm adding something on top of an unclean pallet, which causes potential negative reactions on the skin.
"Make sure you're not only cleansing in the right way but depositing the product or moving the product on in the right way, too. Make sure that you're getting it where you need it the most. For example, if you're building on the Vitamin C products on top of other products or underneath other products, make sure that you're using something that's right for your particular skin as you're building in your skincare regimen. If you believe that you're having a reaction and you're only using this product and the cleansing product, what else are you doing? Are you working out and not cleaning your skin? OIf Vitamin C is just not for you, I would then recommend that you have a conversation with your dermatologist."
What're The Long-Term Benefits Of Self-Care At A Young Age?
"You want to be able to start to address your particular skincare concerns because in the '20s is where we see from a scientific perspective, the tipping point happens in the skin, when changes are happening beneath the skin that can impact the skin as we mature. That's what we will then begin to see on the surface. If we start to adopt a wellness care regimen around our skin, that then gives us the behavior to start to address those things that are naturally happening during this particular time of our life.
"We also know from research and studies that we've done, from a psychosocial perspective, having unhealthy skin can really impact how a person feels about themselves. If I'm not happy with how my skin looks, that shows up in different ways for many of us. Oftentimes it's the self-doubt, or what are they thinking about me? Maybe I didn't do something right with my skin, or how I am showing up today. We don't talk about it a lot in terms of how we feel about it, but when we're proactive in actually caring for our skin, we know that that's a positive and it changes how we feel about ourselves. It also effects how we show up not only for ourselves, but show up [for] other people."
Photo Credit: Getty Images via Iryna Veklich