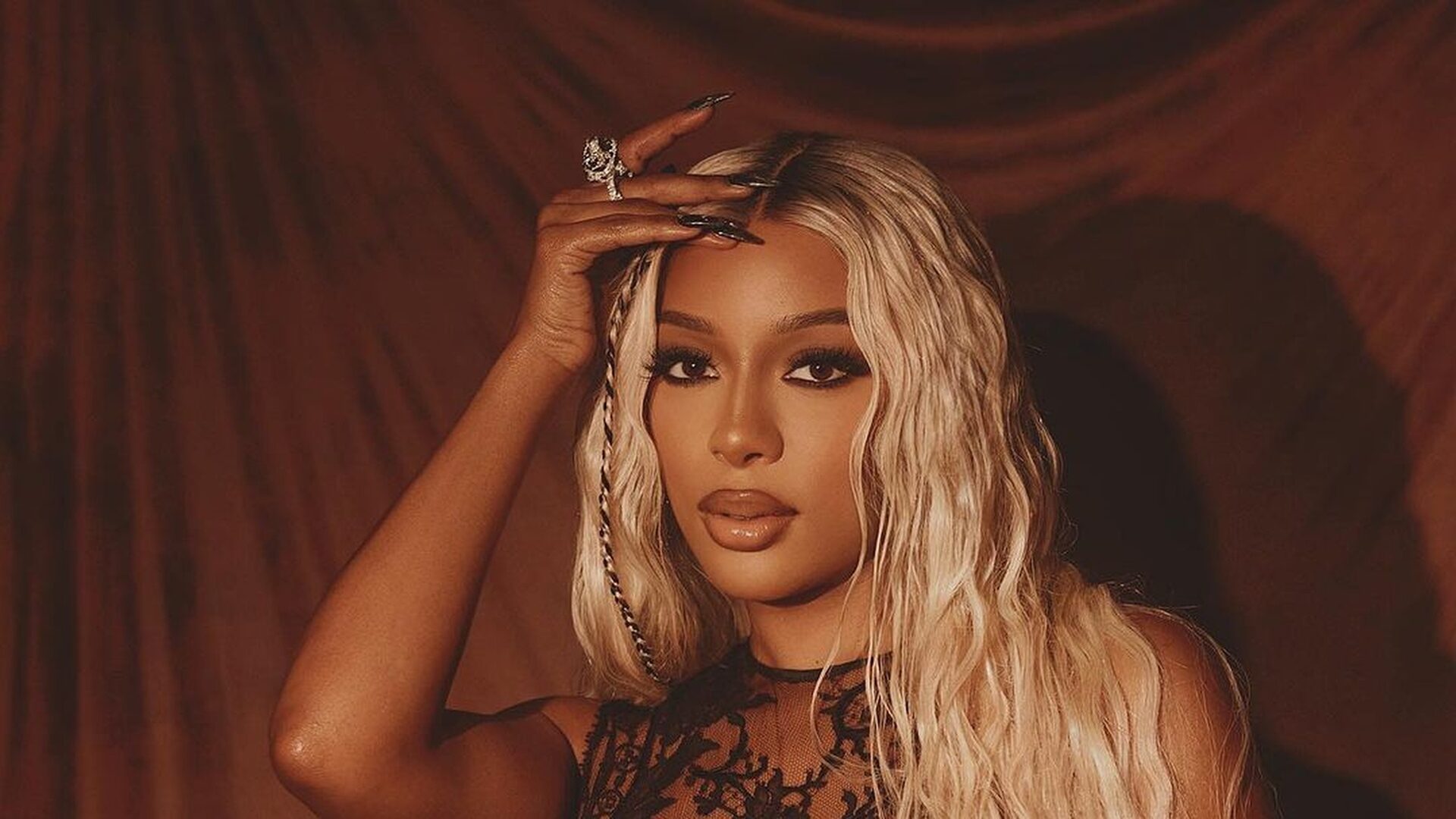 Victoria Monét Has Co-Authored So Many Stories
"My team was told it is 'too early in my story'"
Victoria Monét broke her silence this week after fans flooded the timeline questioning the MTV Video Music Awards for not having her on the main stage as a performer. "I see your advocation for me to have performed tonight, and I'm so grateful to you," she tweeted.
The main focus should be her new project, Jaguar ll, but instead, she's become a trending topic this week for a different reason. "Sincerely! My team was told it is "too early in my story" for that opportunity, so we will keep working," Monét said.
After making that statement, discourse ensued all across social platforms. If we're being honest, Victoria Monét has been the voice behind many artist's stories. Why is mainstream media questioning her story as an artist when her debut project, Nightmares & Lullabies – Act 1, was released in 2014?
Though the "On My Mama" singer handled the incident with poise, it opened up a conversation about the hoops Black women have to jump through to prove they are worthy. In the music industry, Black women must play the waiting game for years before the general public recognizes them.
Victoria Monét has penned many of our favorite songs from artists like Fifth Harmony, Chloe x Halle, and Ariana Grande. Not only have many of these songs become Billboard hits, but Monét snagged Grammy nominations with the magic she's created for other artists.
"It's very clear that VMAs/MTV are catering to what's pop," songwriter Jamel Smith tweeted. "They're not wanting to break new performers, ESPECIALLY in R&B/soul — something that's been very clear with that specific brand for years. What's insulting is the excuse they gave her team."
Many Millennials and Gen Z'ers have noticed a shift in MTV's approach regarding their relationships with new artists. Before, MTV was the place to discover new talent and watch their career grow through different shows and performances. In real-time, we're watching artists, specifically in R&B, get overlooked simply because these networks think it's "too early" to tell their story.
Sadly, now that corporations and networks have cracked the code, they see nostalgia as the big money maker. Gatekeepers behind these shows are being intentional about the erasure of young Black girl popstars and R&B singers, causing a loss of hope for the next generation.
These companies cannot see how seeing someone like Victoria Monét, a Black queer woman taking the stage could show they care about the next class of musicians. Still, MTV missed an opportunity to create a moment for pop culture. "I'm grateful for YOU, for my tour starting this Friday, and for the ability to see some of my favorite people perform tonight [at the VMAS] and receive the love they so deserve," Monét tweeted.
Although Victoria Monét did not get to perform on VMA night, her name continues to ring bells, and she's still a disrupter in the music industry not only for her iconic pen game but for her own sound. She's giving us pure vocal, live instrumental elements and hardcore choreography, and being on a VMA stage does not discredit how impactful her music is to Black womanhood.
Want to see more conversations like this live? Read about 'The GU Summit 2023: Era Of Disruption'
About Kenyatta: Clark Atlanta University and Medill School alumna Kenyatta Victoria is the Girls United writer covering everything from news, pop culture, lifestyle, and investigative stories. When not reporting, she's diving deep into her curated playlists or binging her favorite comfort shows.