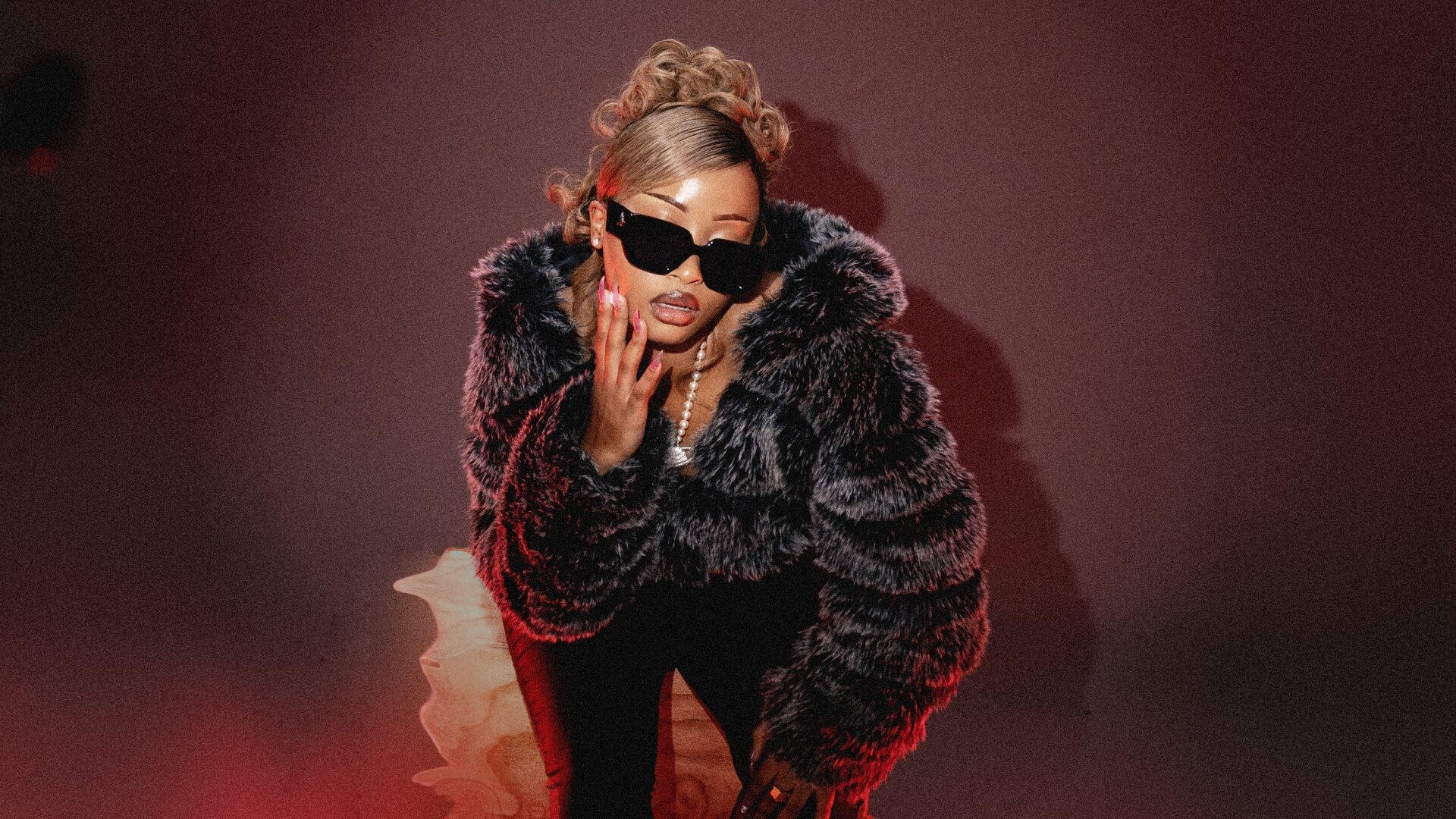 Here's How Uncle Waffles Emerged To The Forefront Of Amapiano
She's become a multi-platinum-selling artist within two years of creating original music
Lungelihle Zwane, formally known as Uncle Waffles, is at the forefront of the music scene through her contributions to DJing and producing. Through the popular South African Amapiano genre, she's generated a shift to dance floors and stages across the globe. Though many fans wonder where the name originated from, she says there isn't a cool backstory to how the name was created, revealing that her friends came up with it in high school.
"They used to call me Waffles because of some 'Teen Titans' song," she says. "After high school, they were like, 'This Uncle thing is really cool, so it's gonna sound really cool if you call yourself an Uncle.' It went from just being called Waffles to Uncle Waffles. Then, when I started playing, everyone told me to keep the name because it's unique."
Initially, Waffles never dreamed of becoming a DJ, but while working for a local Eswatini TV station in 2020, she became mesmerized by the art form. She just wanted to learn, so a DJ who often visited the office dedicated his time to teaching her, not knowing she could fall in love with something she wasn't into. "He said you only need two months to learn; the rest is just practice. So it just went from randomly asking someone one day to me spending nine months – eight hours every single day learning," she explains to GU.
The Eswatini native's career kick-started overnight due to the power of social media when she reached millions of viewers. It was October of 2021 at Zone 6 nightclub in Soweto, South Africa when she filled in for a withdrawn DJ and didn't know her life would change forever.
Read 'These Dj's Bring The Remixes You Never Knew You Needed'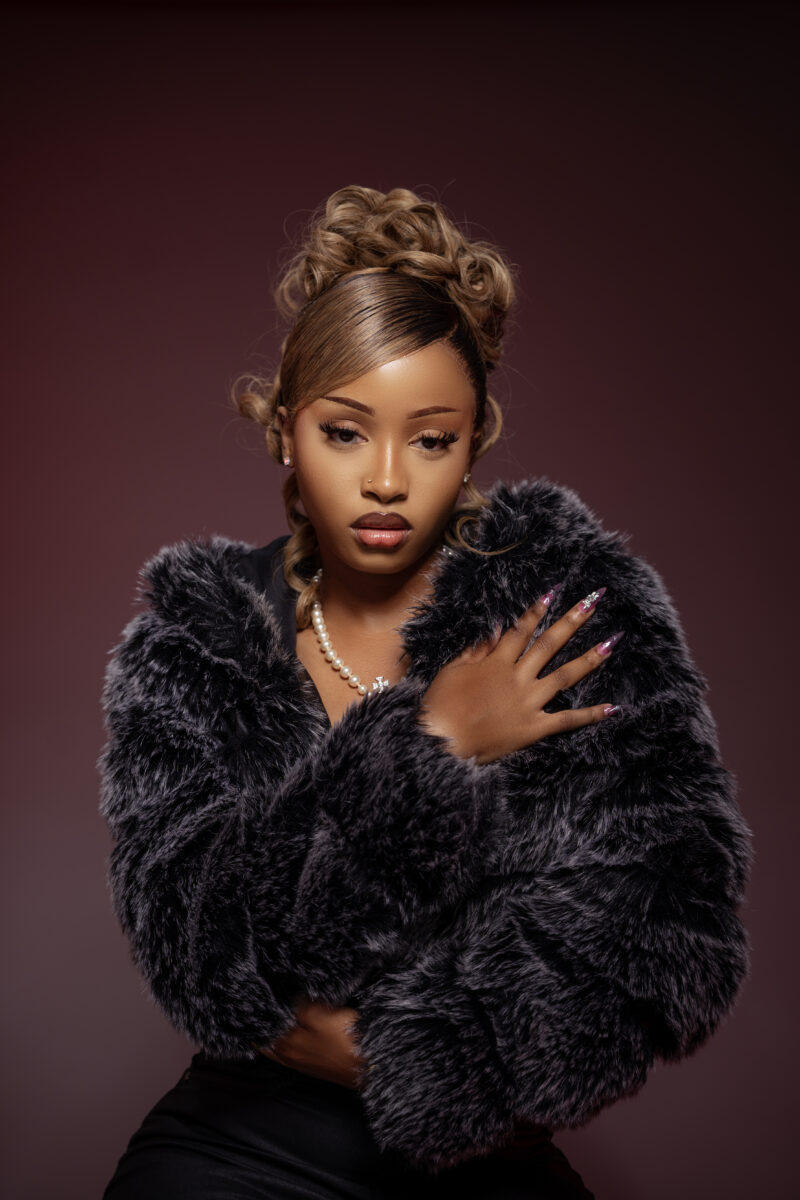 Following the performance, she posted a 30-second clip dancing to fellow South African artist Young Stunna's "Adiwele" on her social media platforms. The video made its rounds until it reached the attention of Drake and he reposted it on his Instagram Story.
Waffles revealed she didn't expect her video to go viral. "When we talked about it with my team before I posted it, everyone was like, 'Yeah, it's gonna do like a 100K. It's gonna do something, it looks cool.' No one expected it," she said.
The 23-year-old quickly earned the title "Princess of Amapiano" as she made her rounds with international shows. At such a young age, she's already achieved some incredible milestones, including performances at events like the Cannes Film Festival, Roots Picnic, Afronation, and Coachella, where she made history as the first Amapiano artist to grace the stage.
"It's an unreal feeling," she tells GU. "It feels like, 'Maybe this is a dream. Maybe things are going a bit too far in this dream.' I felt intimidated initially because I am such a new act playing alongside people coming to play Coachella with huge fandoms. I was like, 'Will people come out?' and then people actually came out, and my stage filled up so much. Very surreal."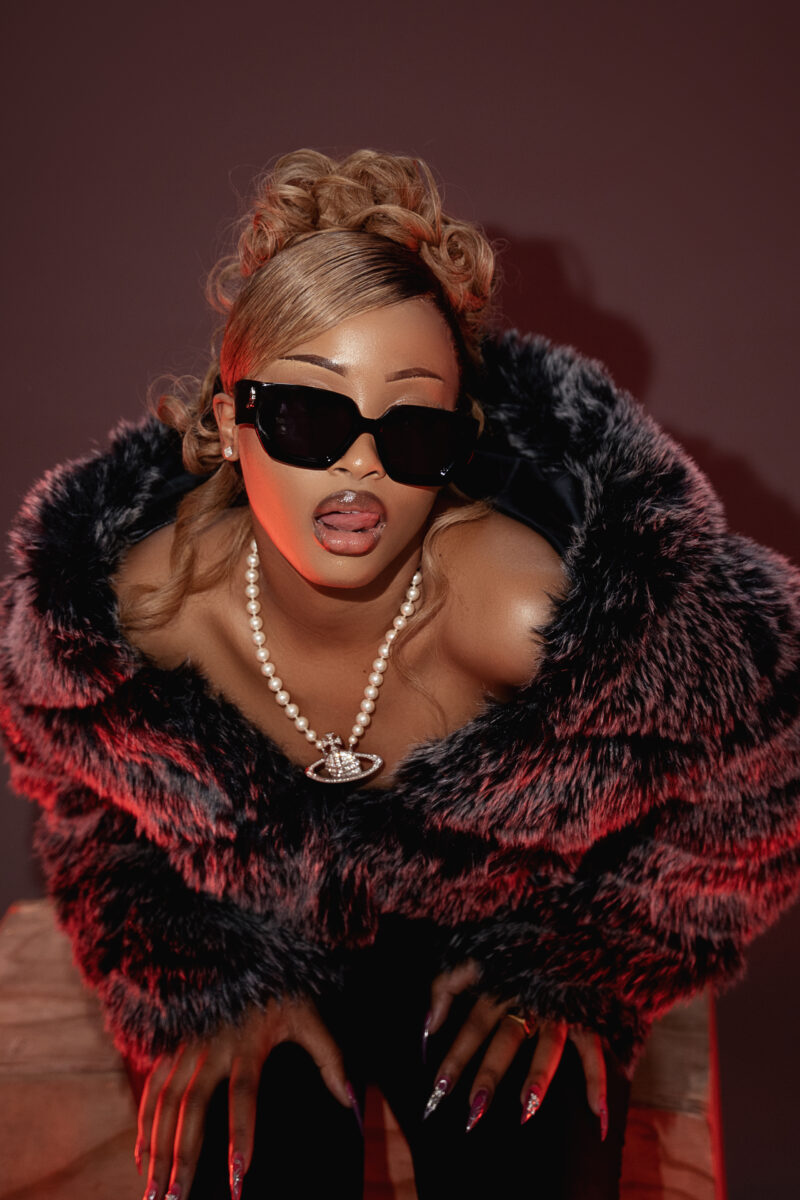 2023 became the official breakthrough year for Waffles after her success scored her nominations for both the BET and Headies Awards, ahead of her third EP, Solace, which was released on August 11, 2023. The seven-track project is very calm and peaceful in sound as opposed to her last EP, Asylum, which was more high-energy.
She reveals that her journey inspired the transition behind the two projects. "Asylum was supposed to represent the chaos that came with the drastic change in my life, but I also wanted an EP that's gonna represent the happiness that came with all the chaos, all the dramatic change in my life," she said. "I felt like Solace would be the perfect definition of my gratitude for being chosen for this journey," Waffles explains.
If you've been to a Waffles' show, you know that her unique dance moves are what help bridge the gap in the language barrier, and that's what sets her apart from other performers. Fans outside of South Africa are able to understand the music through the dance instead of the actual words. "A lot of people don't understand the sound yet. I am introducing myself to many people that don't understand the language, so the best way for them to understand me and the music is the dancing," she tells GU.
The language obviously never seemed to be a problem as she's recently garnered major cosigns from A-list celebrities like Ciara, Missy Elliot, and even Beyonce, who sampled her song "Tanzania" in her set on the "Renaissance World Tour."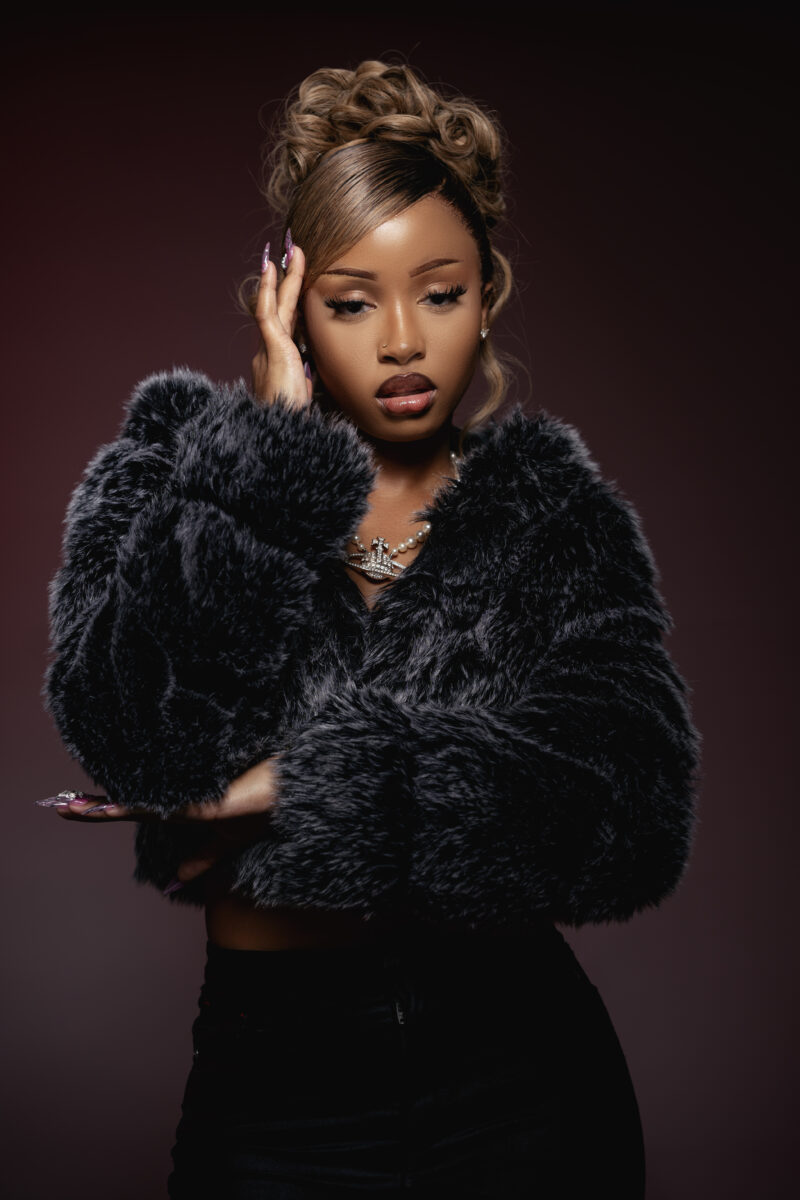 Waffles reveals that she initially thought it was an edit. "I was like, okay, people edited my song to this part. And then I saw more videos and people were talking like, 'Girl, she plays your song.' It felt unreal," she says.
The "Yahyuppiyah" hitmaker, who is currently on the road in North America, says she hopes to go on her own tour with fully curated shows as opposed to being an act at festivals or being invited to perform. "Yes, I feel like the experiences are beautifully made in a lot of the shows I've been doing, but I'd love to give an experience that's completely curated and catered to by me," she says.
The next goal on her bucket list is to release more music that includes international collaborations like Sir, Coi Leray, SZA, Beyonce, Rihanna, and Rema. Waffles expresses her excitement for her future and reveals the advice she lives by that makes her who she is today.
"Come into the space as yourself. Don't come into your space trying to be like the people who already exist in the space," she begins. "A lot of people feel like there's a lot of pressure to be specific – when you are a DJ, you have to be a performer; when you're an artist, you have to be a certain way because of the people they're currently seeing in those spaces. But no, you can be completely unique, and your unique aspect will break you into the industry."
Want to see more conversations like this live? Read about 'The GU Summit 2023: Era Of Disruption'