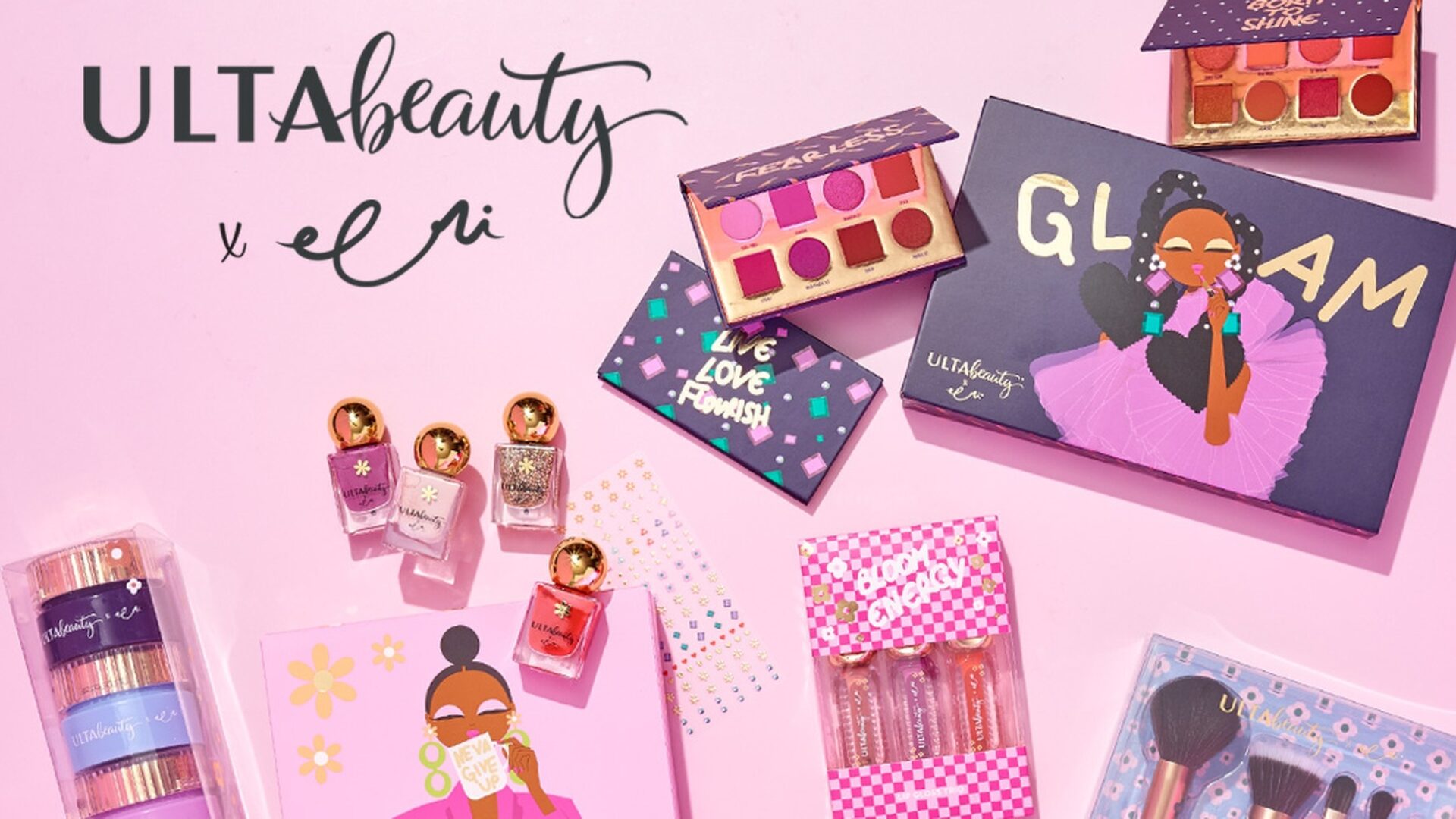 Ulta Beauty Collaborates With Creatives For New Artist Series
Get a glimpse into Eeni Edit
Ulta Beauty Collection's newest Artist Series collaboration is giving creatives across the globe a platform to amplify their art. This new partnership spotlights an anonymous artist who co-created with the Eeni Edit.
This visual is a fictional globetrotting fashionista rooted in style and positive vibes and is now available to shop exclusively at all Ulta Beauty stores.
The collection features eight essentials across makeup, bath and body, and nail, the full collection was co-designed to celebrate individuality, creativity and self-expression. The products range from $12-$25 with a variety of eye, face and nail products.
First is the Eye Shadow Palette Vault, with three mini eye shadow palettes featuring shades ranging from golden peaches, pinks and warm neutrals to greens and blues. Next is the Nail Set with four shades of nail polish featuring gold glitter, ivory, magenta, and bright coral alongside one sheet of decorative nail decals. It also includes a Lip Gloss Trio, three high-shine lip glosses in beige, coral red, and cool fuchsia.
"It was a dream come true to co-create a collection with Ulta Beauty that sparks joy and boldness while celebrating unique self-expression through color, print and positive affirmation – all signatures of the Eeni ethos," The anonymous artist told GU. "Eeni believes kindness is the best accessory and there's nothing as flawless as loving yourself just as you are."
This collection and collaboration continue to celebrate the importance of providing creatives a space to show how impactful their work can be. Every product can be found in Ulta Beauty.
About Kenyatta: Clark Atlanta University and Medill School alumna Kenyatta Victoria is the Girls United writer covering everything from news, pop culture, lifestyle, and investigative stories. When not reporting, she's diving deep into her curated playlists or binging her favorite comfort shows.