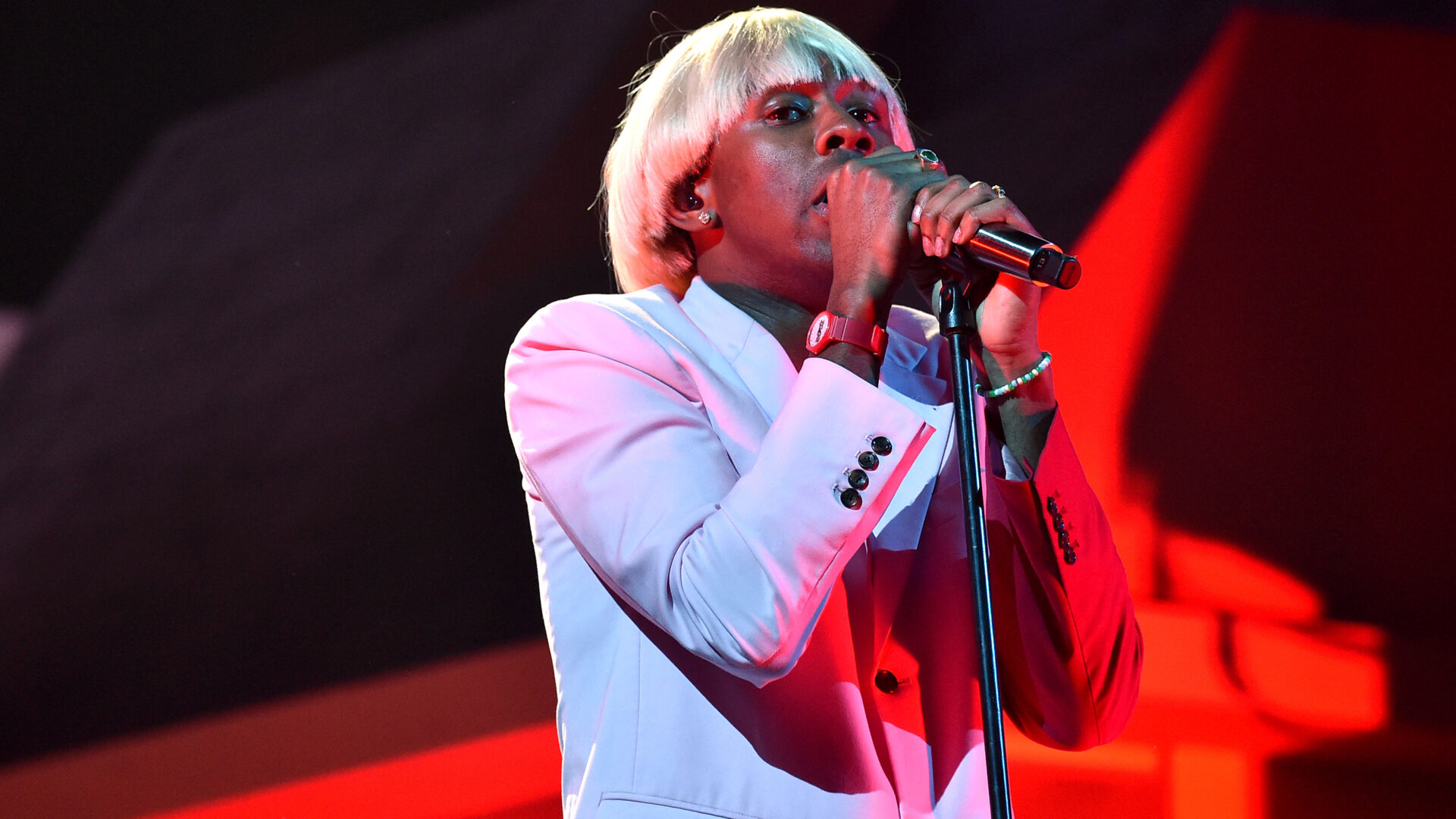 Tyler, The Creator Crafted Music For Coca-Cola's Newest Commercial—Watch It Here!
The commercial is called "Open That Coca-Cola."
Award-winning rapper/producer Tyler the Creator's resume just got a serious boost. On February 21, the "Igor" artist shared that he was behind the soundtrack for Coca-Cola's latest commercial, "Open That." "[Man] thanks coca cola for reallll," he wrote on Twitter. "Commercials need sounds like this, thankssss."
Just last week, Tyler also celebrated the 10th anniversary of his first television appearance—a performance of "Sandwitches" with fellow Odd Future member Hodgy Beats on the The Tonight Show Starring Jimmy Fallon. The song came from Tyler's first major mainstream release, Goblin.
For the Coca-Cola clip, Tyler served up some of of the sounds he's spent years cultivating, like synths, low end drums and vocal loops. He also let listeners know that he was the one playing in the first 8 seconds. Talk about talent. The commercial shows several scenarios of townsfolk, including a store worker, two girls playing video games, soccer fans watching a game on an apartment roof and more, being given extra doses of energy after taking a sip of the drink. The full video is just over 2 minutes and though Tyler is not physically present in it, his influence is felt.
Read our story on Liv.e, the Los Angeles based singer that Tyler, the Creator roots for.
Tyler also composed a song with Danny Elfman for the 2018 film The Grinch, a remake of "You're A Mean One, Mr. Grinch." He won the Grammy for Best Rap Album (Igor) at 2020's Grammy Awards. It was his first Grammy win.
Watch the commercial for "Open That Coca-Cola" (Music by Tyler, The Creator) below.
Photo credit: Getty Images/John Shearer