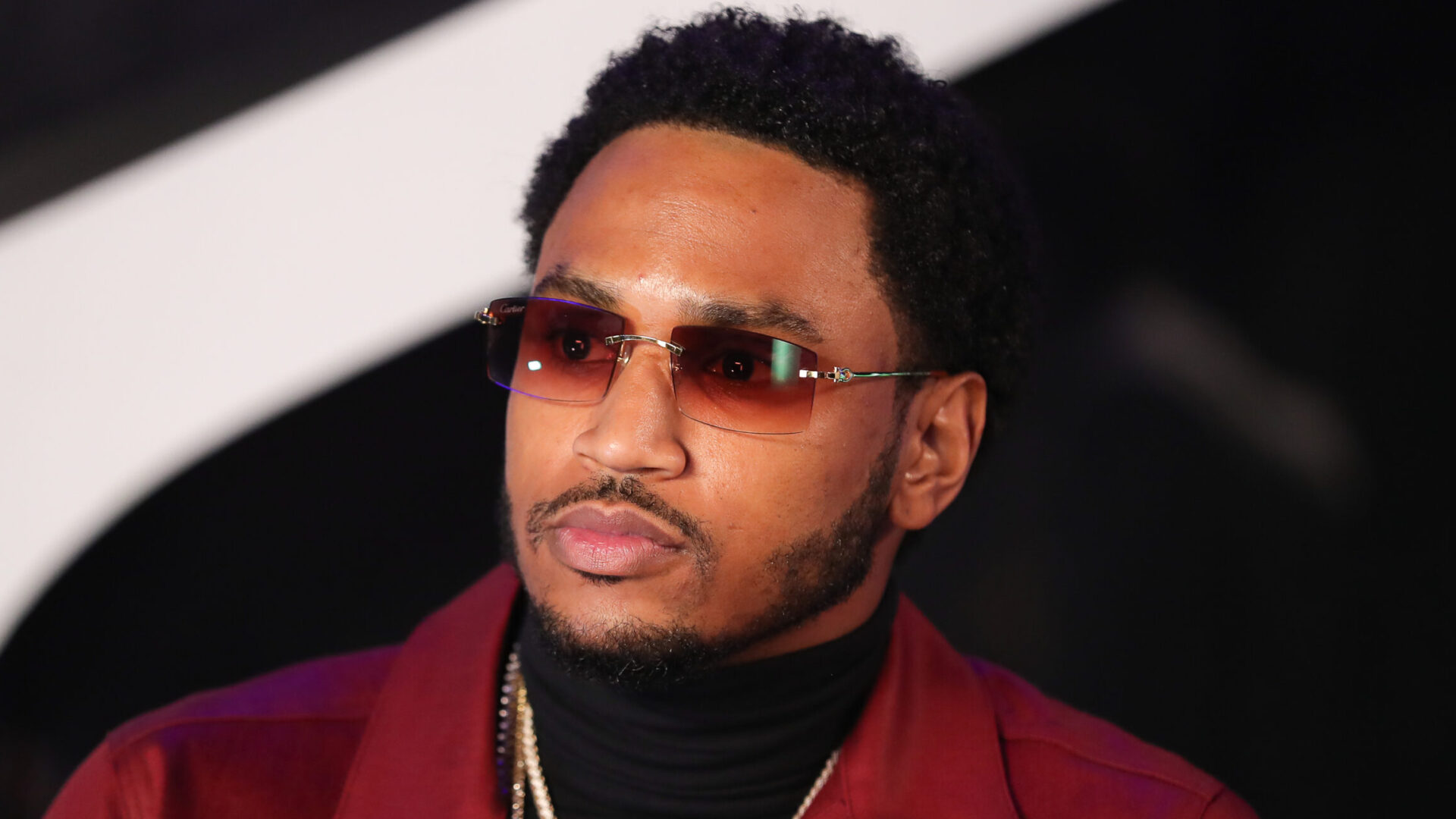 We Can't Ignore The Sexual Assault Allegations Against Trey Songz
While Songz's allegedly abusive behavior is one that has been known for years, the singer has faced little to no consequences for his actions.
The latest example of Trey Songz's history of alleged sexual abuse came yesterday, with yet another woman sharing her experience with the R&B singer.
On Thursday, April 21, a fourth woman came forward to accuse Trey Songz, real name Tremaine Neverson, of sexual assault. A video obtained by TMZ shows the singer approaching the woman, Megan Johnson, at a Foxwoods Resort Casino event in August 2013. The video then shows Songz yanking down her bikini top, exposing her breast to partygoers. Johnson is demanding a $5 million dollar settlement, her legal team claiming that the incident has caused her great emotional distress and led her to self-harm. Her attorneys, Ariel Mitchell and George Vrabeck, also represent Dylan Gonzalez, Jauhara Jeffries, and another woman referred to as Jane Doe, who have all made sexual assault claims against the artist.
Earlier this year, former UNLV basketball player Dylan Gonzalez accused Trey Songz of sexual misconduct, alleging that she was raped by the R&B artist in a Las Vegas hotel nine years ago. Gonzalez first accused Songz in December of 2021 via Twitter. She later released an official statement on her social media platforms, writing, "With what seems like endlessly reoccurring news of the alleged sexual assaults committed by Trey Songz, I am forced to repeatedly relive in my mind, and suffer anew, the long-suppressed horror and unbearable PTSD of my rape by his very hands at a well-known Las Vegas hotel."
In February, another woman under a Jane Doe pseudonym filed a lawsuit against Trey Songz alleging she was raped by him at a house party in 2016. She is suing Songz for $20 million in damages.
Actress Keke Palmer also accused Songz of alleged "sexual intimidation" after she was featured in his 'Pick Up the Phone' music video without her consent. In an interview with Larry King, Palmer explained the pressures she faced from both Songz and his team, "I mean, like, I feel as a female often I'm put in situations where sometimes males will use their masculinity, their sexuality, to taunt you."
The following year, Jauhara Jeffries filed a civil lawsuit against Songz, accusing him of assaulting her at a Miami nightclub during a New Year's party in 2018, where she claimed he attempted to penetrate her with his fingers without her consent. While the case was initially settled in 2021, a judge has dismissed the suit and Jeffries is now seeking $20 million in damages.
Songz's legal team have denied all accusations of sexual assault on his behalf.
While the history of Songz's abusive behavior is one that has been known by the public for years, the singer has faced little-to-no repercussions for his actions. He continues to make paid appearances at events, secure brand deals, and get support from fans.
Many have compared Trey Songz's history of alleged sexual violence against women to R. Kelly, another R&B star whose abuse and predatory behavior went on for years. The two were compared before the allegations against Songz began to mount, because they both made sex a cornerstone of their personas. Though recently, the parallels and their alleged assaults against women have possibly made them more aligned than originally conceived.
For more than two decades, Kelly had faced allegations of sexual abuse towards underaged girls and women while being one of the most recognizable figures in R&B. The rise of the #MeToo movement encouraged more women to begin sharing stories of his abuse. The 2019 documentary series Surviving R.Kelly, fully exposed his harrowing past and included details of his abuse from the victims, several of whom have never shared their accounts publicly.
In 2021, Kelly was found guilty on several counts of sex trafficking, kidnapping, and sexual exploitation of a child, along with several other charges. He is currently in custody awaiting his sentencing, which is set for May of 2022.
Both Trey Songz and R. Kelly's careers are examples of the ways in which accusations of abuse and misogynoir are brushed off in music business, and in everyday life. Kelly was supported by those within the industry and his fans, while his victims were silenced. If the allegations against Songz prove to be true and his supporters are more enamored by his music than reality, innocent women may be failed once again.