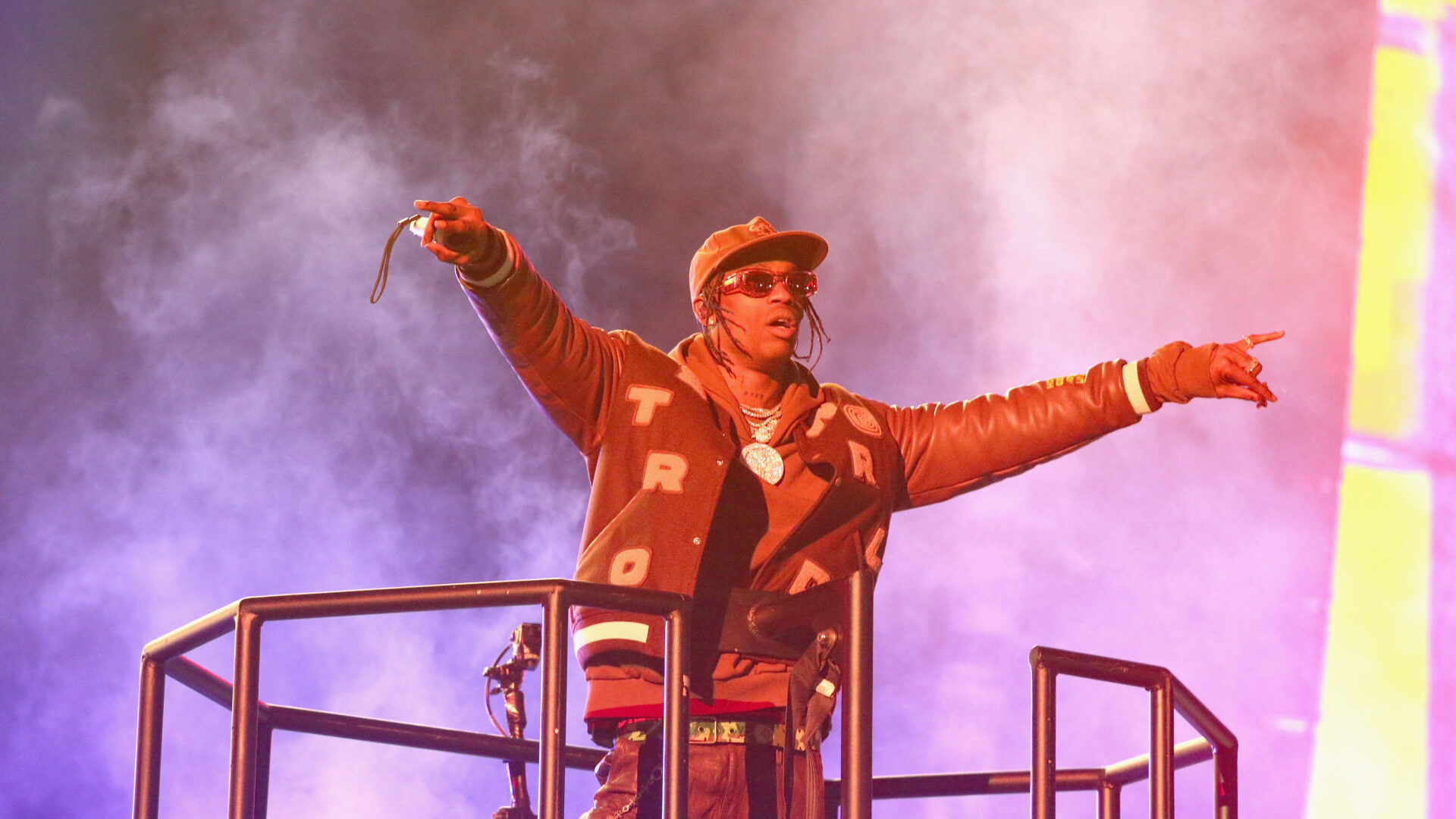 Travis Scott Gives Details On His Upcoming Album, 'Utopia'
The album is set to be released this year.
Travis Scott fans can start rejoicing—the rapper/producer has shared updates on his forthcoming fourth studio album, 'Utopia.'
In a conversation with film director Robert Rodriguez for i-D magazine, the rapper dished on what fans can look forward to. "I never tell people this, and I'm probably going to keep it a secret still, but I'm working with some new people and I'm just trying to expand the sound," Scott said. "I've been making beats again, rapping on my own beats, just putting everything together and trying to grow it really. That's been one of the most fun things about working on this album. I'm evolving, collaborating with new people, delivering a whole new sound, a whole new range."
'Utopia' is slated for a 2021 release.
Listen to this clip of Travis Scott's collaboration with Lil Uzi Vert here.
His latest release, 'Astroworld,' was released in 2018 and featured the singles "Sicko Mode" and "Butterfly Effect." Previous studio records include: 'Rodeo' and 'Birds in the Trap Sing McKnight.' Scott has also shared mixtapes and collaborative projects—'Owl Pharoah and 'Days Before the Rodeo' and 'Huncho Jack, Jack Huncho' and 'CactusBoys,' respectively. He is signed to Epic/Grand Hustle as a rap artist and Kanye West's Very GOOD Beats as a producer.
Scott has also been behind a number of lucrative, Gen Z-reaching activations during the COVID-19 pandemic, including a live concert in collaboration with Fortnite, a multi-million dollar partnership with McDonald's and another partnership with PlayStation in support of the PlayStation 5.
"It's never about repeating myself, I'm just trying to make the next saga… each album is like a saga," Scott added. Click here to read the full interview.
Read the poem Scott wrote for his 3-year-old daughter, Stormi, here.
Photo credit: Getty Images