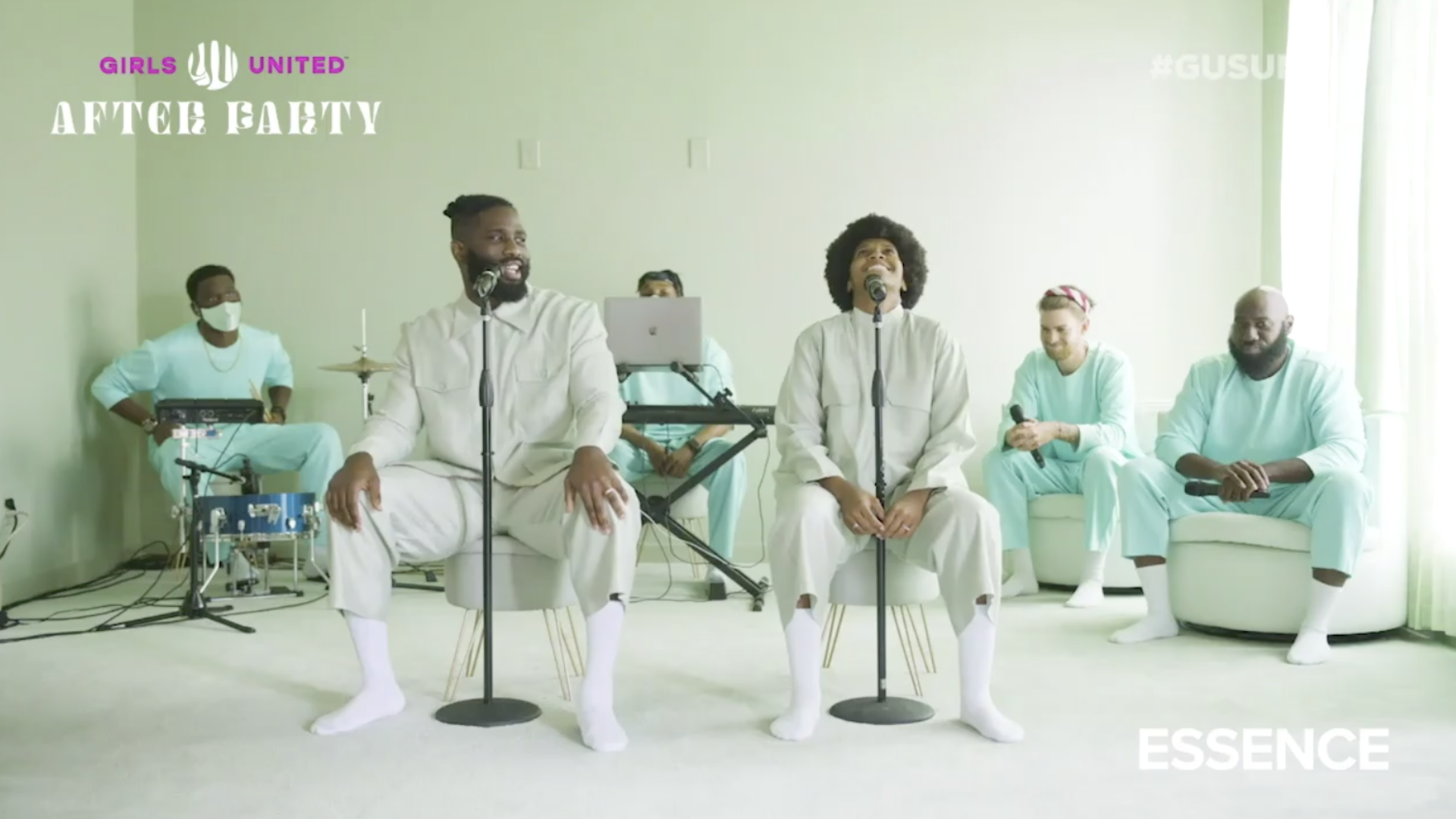 Watch Tobe Nwigwe's GU Summit Performance Of "Make It Home"
Missed GU Summit? No worries, we've got you.
Missed GU Summit? No worries, we've got you.
The power-packed event was full of fun, realness and much-needed insight on navigating business during a global pandemic, mental health in the Black community, LGBTQ activism and more. In addition to the honest conversations conducted by esteemed Black girls, we also had performances from some of the hottest names in music. One of the highlights of the music section, hosted by GU favorite Christina Beliard, was a number from Houston's Tobe Nwigwe.
Nwigwe has been bubbling for a minute, but his videos for "Try Jesus" and "I Need You To (Breonna Taylor)" got major buzz, instantly making the 33-year-old an artist to watch. His unwavering commitment to family, community and Black liberation make him every bit deserving of the accolades he receives—and it doesn't hurt that the music absolutely slaps.
He also creates with the exclusive help of family and close friends, as he's not sure about the role that a huge label will play in his career. "What can you do for me that I'm not already doing?," he said to the New York Times in August 2020. Nwigwe is constantly laying the bricks for a legacy that will beget longevity, quite literally since he's producing new music and videos once a week.
For his GU Summit virtual performance, he ran through a couple of his popular cuts, including "Make It Home" and "Caged Birds," the title of which is inspired by Maya Angelou's 1969 book I Know Why The Caged Bird Sings.
Watch Nwigwe's performance below.
The 2020 Girls United Virtual Summit is sponsored by ULTA Beauty, McDonald's and STARZ.