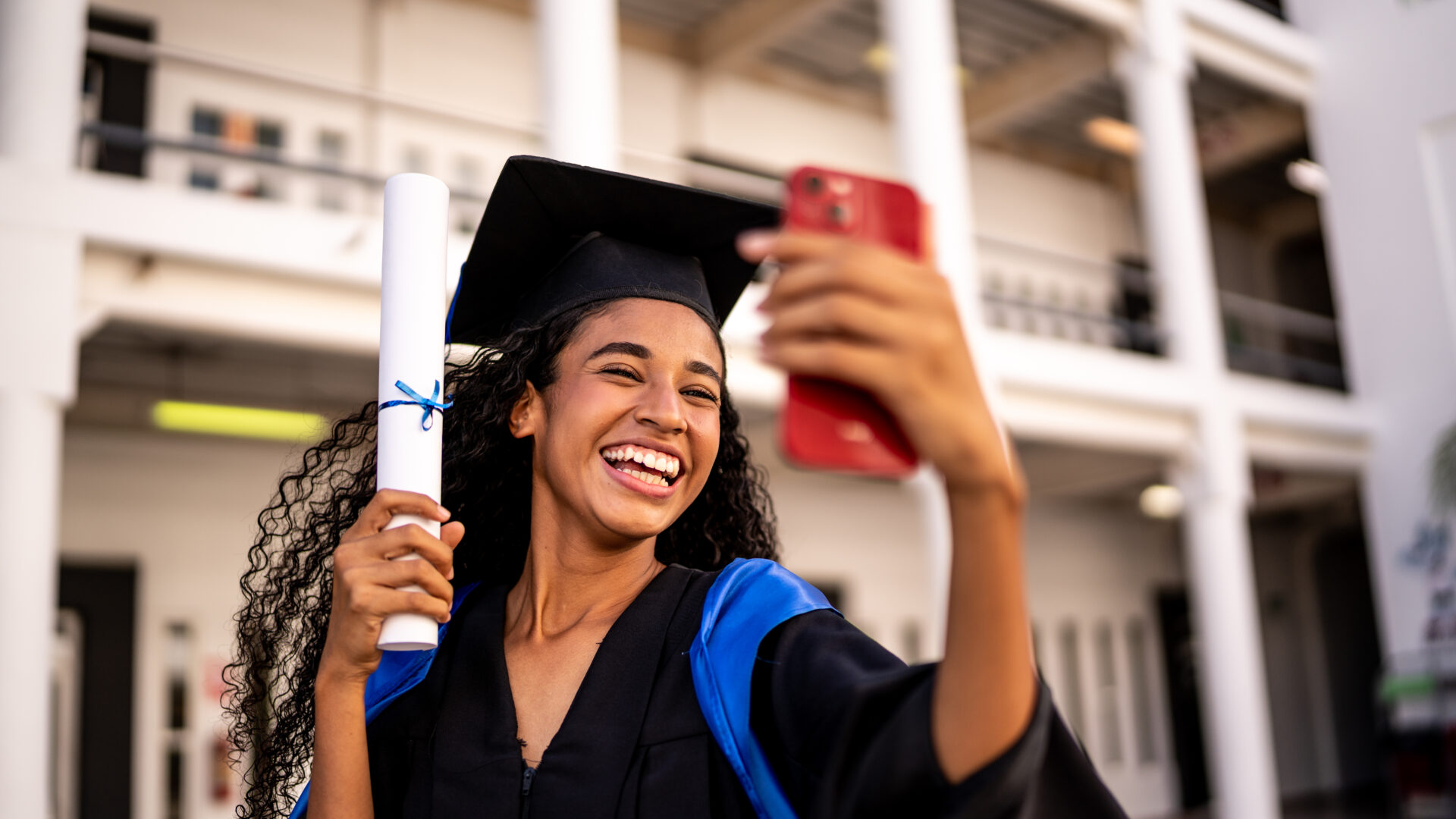 Here Are The Key Tips For Scoring College Scholarships
Applications for college have opened and these are the ways to obtain the most money
College application season is in full effect, and the most significant component to discuss is the search for scholarships to fund your education. Paying for school can be intimidating and overwhelming, so many high school students avoid the scholarship conversation. According to recent data, 97 percent of students awarded scholarships receive less than $2,500. Only 0.2 percent of students receive rewards worth $25,000 or more.
Caylin Carter earned an entire ride through her undergrad journey from several scholarships. The recent graduate from Clark Atlanta University realized that earning grants served as a challenge many students encounter.
"I didn't realize until after I graduated that I did not have it figured out when I went to school," Carter tells GU. "I applied for a lot of scholarships during my freshman year."
Although she received an overall full ride in college funding, she realized there's more to gaining several academic rewards than essays and a pristine resume. Check out some realistic tips for landing a significant amount of money for school.
Look Into Local Scholarships
Often, high schools only encourage the process of national scholarships but do not mention the benefit of applying for local grants. "How I found out about local scholarships is from my school counselor," Carter says. "She told me that our district website lists people who give out scholarships every year."
Lean On Your Network
Instead of seeing the scholarship process as competition between classmates, consider it a way to work together. We all know that the scholarship application process can be intense, and the essays can quickly become a struggle. Leaning on your network of friends and teachers can help you create a flawless application.
Utilize Your School Organizations
Students don't realize the benefits of joining different clubs and organizations, especially regarding college scholarships. Colleges are connected to various programs that can help students apply to get more funding for their education.
Capitalize On Your Hobbies
Many scholarships look to give awards to students who play sports, participate in theater and play instruments. Your hobbies can lead you to earn extra money for school solely by doing activities you're passionate about.
Be Proactive
Though several counselors advise you to grind harder during your junior and senior years of high school, it's never too soon to start looking at the various scholarships available for college.
Want to see more conversations like this? Register now for the free 2023 GU Disruptor Summit
About Kenyatta: Clark Atlanta University and Medill School alumna Kenyatta Victoria is the Girls United writer covering everything from news, pop culture, lifestyle, and investigative stories. When not reporting, she's diving deep into her curated playlists or binging her favorite comfort shows.