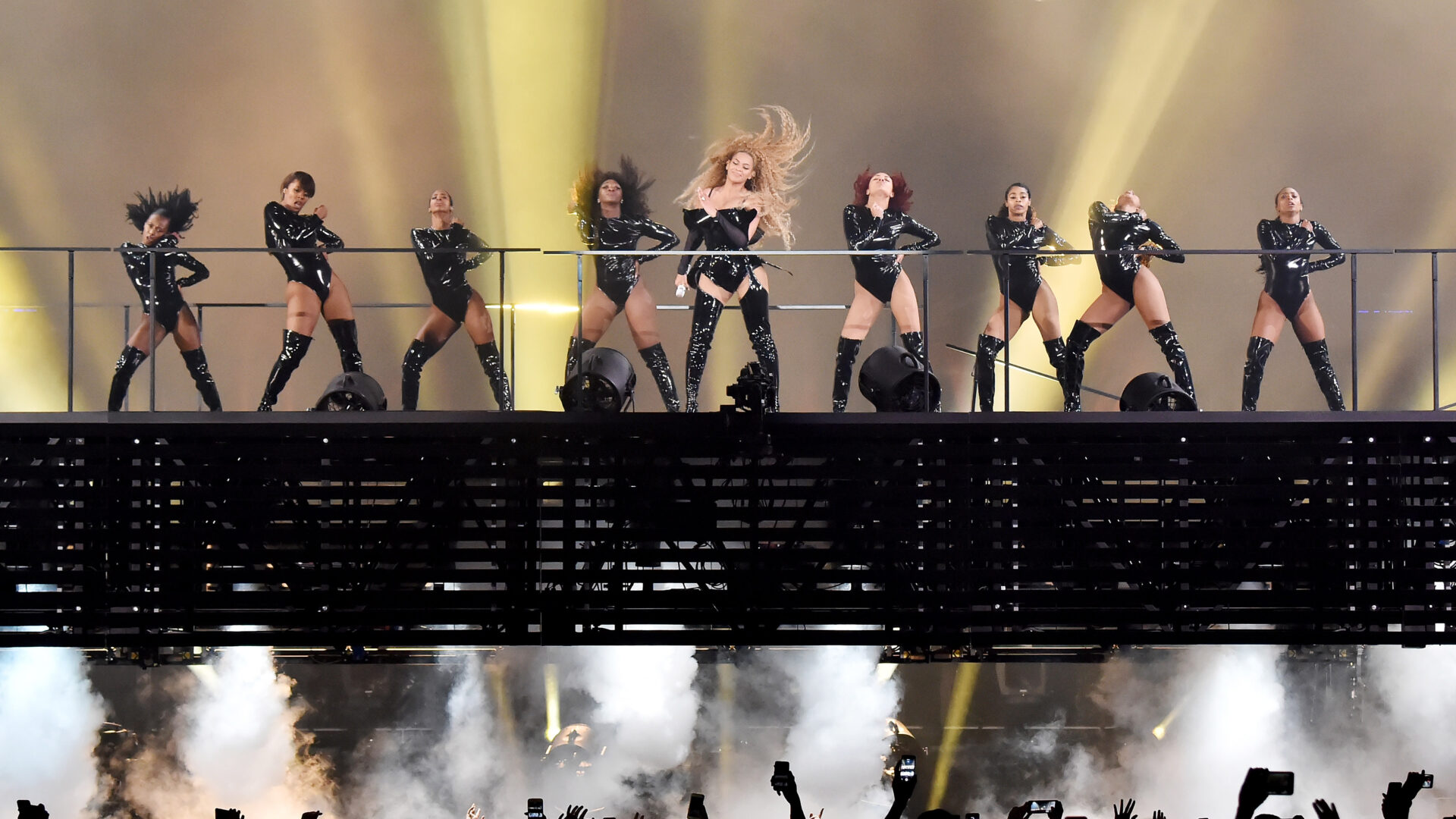 The Gag Is Ticketmaster Is The Reseller
Seeing your favorite artist should be fun, but the process is draining.
When Tamika Olivier, a proud Beyhive member, saw that Beyoncé announced her tour to kick off Black History Month, she immediately implemented a plan.
"When it came to preparing for the Renaissance World Tour, I didn't play or waste any time on getting my ticket," she told GU. "The resale culture today is absurd and should be avoided at all costs. With the high possibility of being waitlisted and missing out on official tickets for shows in the U.S., I couldn't settle for that."
For Olivier, she ensured she acted on retrieving her ticket, but for many others, that did not happen due to the chaos of online ticketing sites leaving fans waitlisted, drained and stressed. Ticketmaster is under fire for the recent events around the concert and festival circuit for 2023.
From Taylor Swift to Beyoncé, stans have started war not with each other but with Ticketmaster who has become the enemy. Seeing our favorite artist post that they are going on tour should be exhilarating, but it mostly feels like you're preparing for a real-life battle.
"It sucks that something that is supposed to be fun and enjoyable is a job in itself," Angelica George told GU. "You have to sign up for the email pre-sales, pray you get a code, get the code and still fight for a ticket."
The epidemic at hand with Ticketmaster is ultimately the resale prices. Though it might allow fans to see their favorite artists, unfortunately, it will cost them extra (much extra).
"The whole process of purchasing tickets from Ticketmaster feels like a scam because the ticket price you select is often doubled by the time all the other fees are calculated at checkout," Nikki Adams told GU. "Resale is a whole other issue! Those prices never seem worth it to me. The whole idea of going to a show or game is starting to feel like this novelty experience only afforded by the wealthiest or most elite."
The experience of concert culture shifted for fans, causing them to stress or spend ridiculous amounts of money on seeing an artist perform. "Historically, Verified Fan on sales see only about 5% of tickets end up on the secondary market, which is lower than the 20-30% typical for non-Verified Fan on sales," Ticketmaster said in a statement.
For some, the experience could be worth it, but at what cost when people with regular day jobs stress about how paying for a concert will impact their monthly budget?
"Ticket sites should have a policy for minimum ticket purchasing per person, so these problems don't escalate," Terrell Slocum said. "I would rather give funds toward the artist at the rate set by their team than give it to someone whose sole motive is to take my money without giving me a show."
The backlash against online ticketing sites has grown tremendously because it doesn't only impact fans, and it also impacts the artist and how they tour their music. "Resellers affect the artist's trajectory and give fans the opportunity to create new memories," George said. "I would rather have the opportunity to buy my ticket at the box office like in the old days.
According to the New York Times, a group of 26 fans of Taylor Swift filed a lawsuit accusing Ticketmaster's parent company of anticompetitive conduct and fraud several weeks after a chaotic sale of tickets for Swift's tour left thousands of enthusiastic fans empty-handed and disappointed.
Fans continue to hold ticketing sites like Ticketmaster and Live Nation accountable for causing stress for fans and artists due to harsh resale prices and waitlisting shenanigans.
About Kenyatta: Clark Atlanta University and Medill School alumna Kenyatta Victoria is the Girls United writer covering everything from news, pop culture, lifestyle, and investigative stories. When not reporting, she's diving deep into her curated playlists or binging her favorite comfort shows.