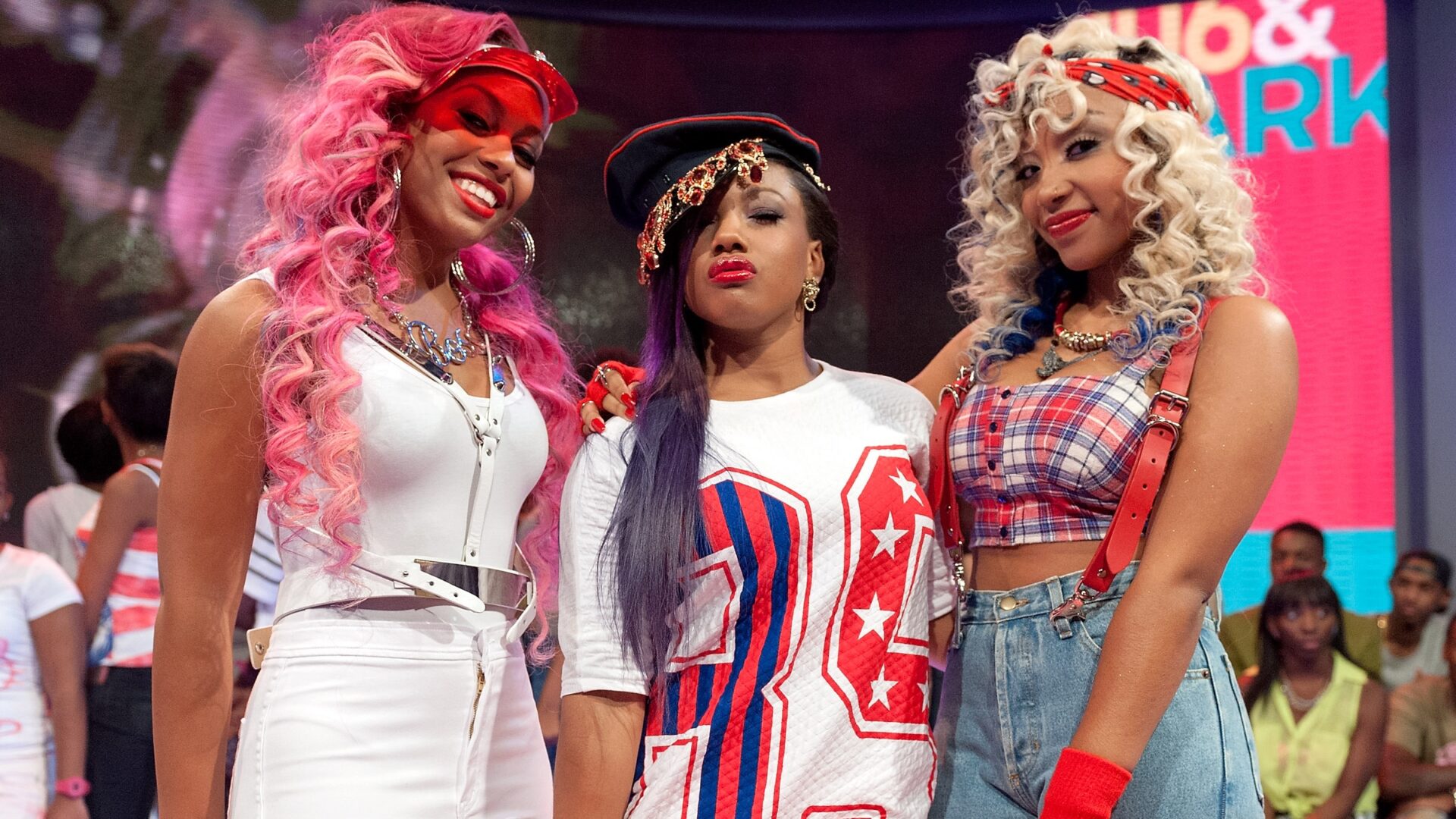 The OMG Girlz Reveal Their Schools 'Didn't Allow' Them To Walk At Their Graduation Ceremonies
The former members came together for an interview and reflected on their time in the group.
Remember the OMG Girlz? Gucci This, Where The Boyz At, and Baddie were just a few of their most notable hits during the early 2000s as they quickly rose to fame as a popular girl group in the industry. Well, they gave fans a piece of nostalgia and a trip back in time when they linked up for a virtual interview to answer questions about their time together and how life has been treating them in their adult years.
Formerly known as O.M.G. (which stood for Officially Miss Guided), the Atlanta-based pop girl group gave fans a special treat when they reunited for a special interview with The Shade Room Teens. Now all in their twenties, Bahja Rodriguez, Zonnique Pullins and Breaunna Womack have maintained what Rodriguez calls a "real genuine friendship in the industry".
When interviewer Taylor Bickham started asking questions about what their least favorite part of being on tour was, the former girl group members agreed on one thing – missing their friends and family.
"We were still in high school at that point so we missed a lot of the proms with our class," said Rodriguez. "Certain things where other teenagers could go out on a weekend with their friends and go to a party and do that thing, whereas us, on the weekends we're booked out like Friday, Saturday, Sunday. All throughout the week, we're booked up and on the weekend we're back to it."
Pullins added to that, saying that one of the things she regrets the most is not having been able to walk with her class for her high school graduation. "Something that I always hate that we didn't get to do is walk with our class, which we tried really hard to do but they were like 'no'. They didn't allow us to walk with our class," said Pullins. 
Rodriguez, Pullins and Womack believe they could have gone but their schools didn't want them to. "We were caught up with our class so we could have walked with our class," added Pullins. "We had been doing our work on the road but they were just like "no, it's dead". We had to make our own graduation."
Though The OMG Girlz all graduated, they weren't given the possibility nor opportunity to walk with their class. "We had tutors and everything. We were really all work, making the collective effort to really work hard and walk with our class," added Rodriguez about being in school while on tour. "They hated on us".
Although Womack attended a different school than Rodriguez and Pullins, she found herself in the same situation. "I went to a different school in a different city and state and they did the same thing to me so i don't know what the energy was against the OMG Girlz walking," Womack said. "Whatever the reason was, blessings to everybody."
Watch the full interview below:
Photo Credit: Photo by D Dipasupil/BET/Getty Images for BET