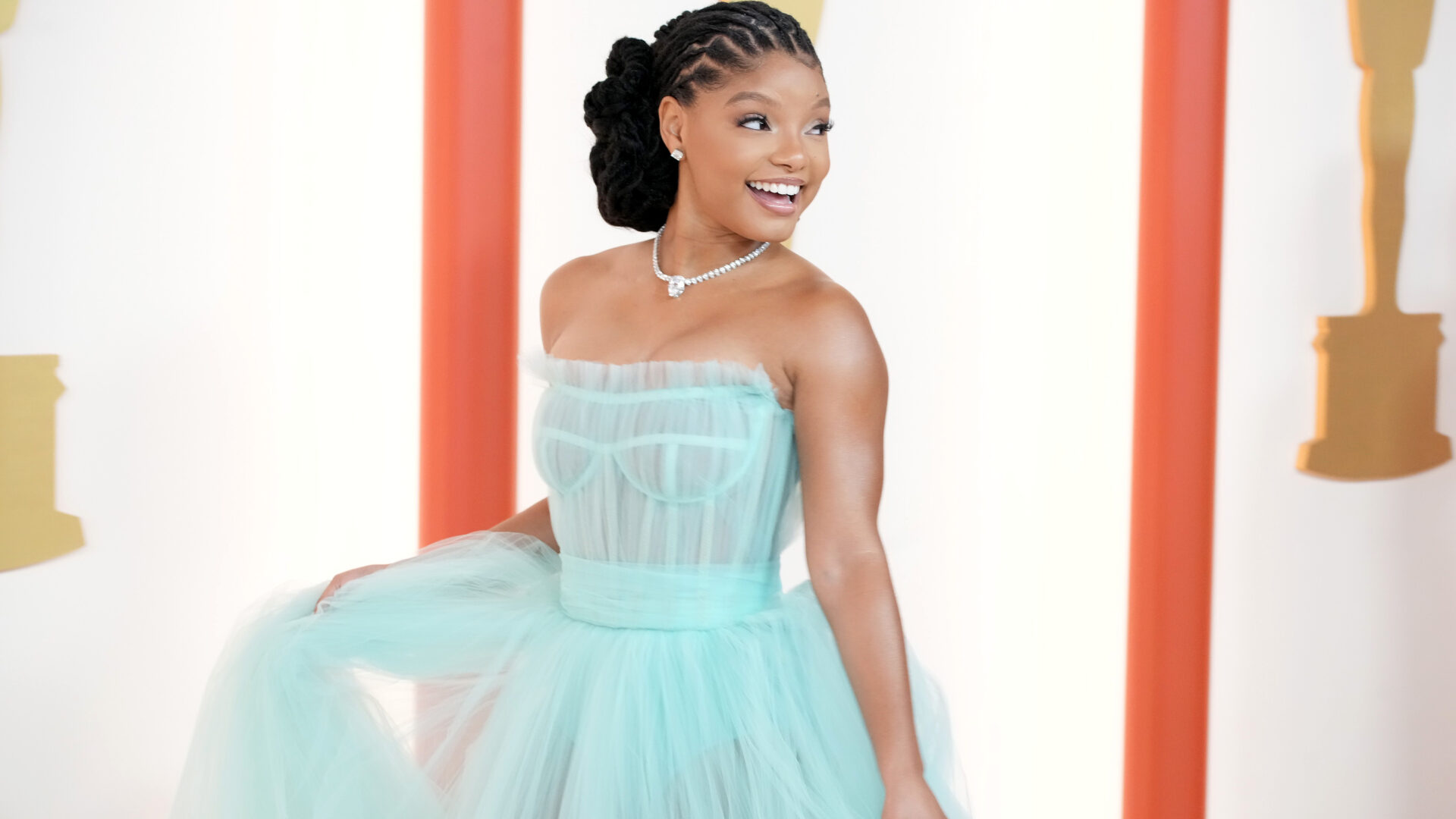 Halle Bailey Debuts The Official The Little Mermaid Trailer
The highly anticipated live action hits theaters May 26
Since the news of Halle Bailey landing the role of Ariel in The Little Mermaid, social media has been anticipating her Disney debut. After two short snippets of Bailey singing "Part Of That World," fans finally got to see the official trailer during The Oscars Sunday night.  
Unlike the 15-second previews released in 2022, the two-minute trailer gives us an in-depth look at life under the sea. From a spooky conversation with Ursula portrayed by Melissa McCarthy to Ariel's breakout water splash scene on the rocks, The Little Mermaid has upped the ante as fans anxiously await May.
Read "Everything We Know About 'The Little Mermaid' Live-Action Remake"
Social media was flooded with reels and TikToks of Black girls in awe of a Black Disney princess and seeing themselves in our new Ariel. Making tear-jerker comments like, "She's Brown like me" or "her skin looks like mine." In a compiled video, Bailey took to Twitter to express her thoughts on the rapid reactions saying, "people have been sending these reactions to me all weekend and I'm truly in awe this means the world to me."
The film has been four years in the making with most of the film shot overseas in the breathtaking seas of England and Italy beginning in 2021. With rumors swirling of Ariana Grande and Zendaya taking the role, Bailey was confirmed in July 2019. Following Bailey's audition, she was immediately a first choice for the Ariel role with director Rob Marshall telling Insider, "We saw everybody, but it was hers. "It had nothing to do with anything exterior. It had everything to do with the interior — what she brings to it, the beauty, the passion, the fierceness, the vulnerability, the joy, the heart. Everything that she has was what we were looking for with Ariel."
Read "Halle Bailey Reveals New Little Mermaid Doll"
Take a look at the official The Little Mermaid trailer below and catch the anticipated film in theaters on May 26.