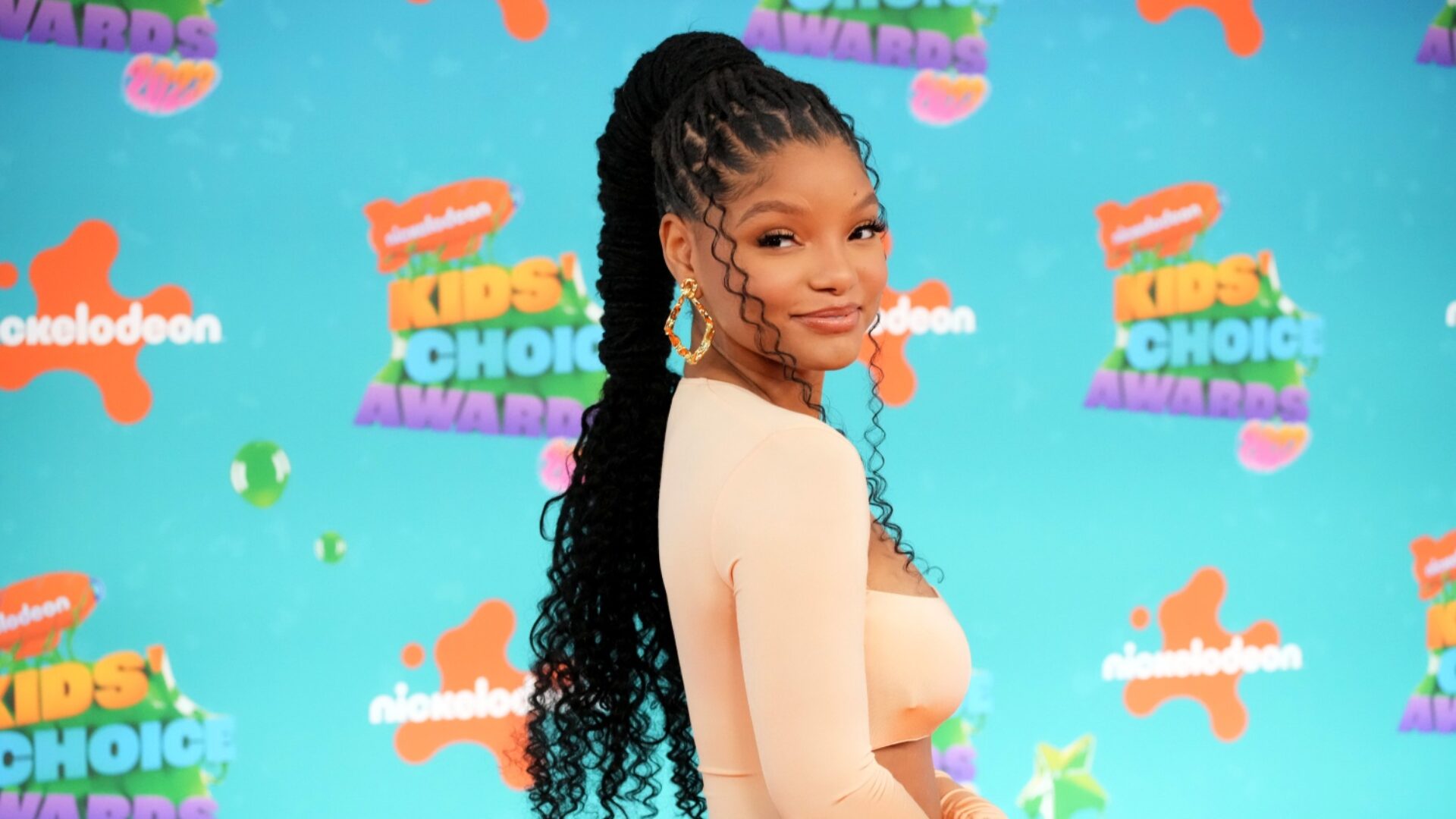 Halle Bailey Reveals New Little Mermaid Doll
"This means so much to me," she says.
Triple threat Halle Bailey reveals to her fans that she has her own doll for the live-action Little Mermaid film. The 22-year-old made an emotional video debuting the toy and showcasing all of the features identical to hers.
"I am literally choking up because this means so much to me," Bailey said. "To have one that looks like me [and] that's my favorite Disney character is very surreal."
Read 'Halle Bailey Broke The Internet With 'The Little Mermaid' Trailer Debut'
The Little Mermaid is set to release on May 26, 2023, starring Bailey alongside Daveed Diggs, Melissa McCarthy and Jonah Hauer-King.
"The little girl in me is pinching herself right now," Halle penned on Instagram. "I have my own Little Mermaid Ariel doll !!! I can't believe how much she captures my version of this iconic character, brb gonna go cry now."
Read 'This Is A Halle Bailey Stan Account – Here Are Six Reasons Why'
The doll resembles Halle from her red locs to the mole on her forehead, representing young Black girls who want to see themselves as Disney princesses.
"Words can't describe how immensely honored I feel to play the mermaid of my dreams, Ariel, in Disney's The Little Mermaid. Come under the sea with me, in theaters May 26, 2023," she captioned on Instagram.
Read 'Everything We Know About 'The Little Mermaid' Live-Action Remake'
Bailey is the first leading Black actress starring in a Disney live-action remake. She continues to break barriers for the next generation of Black women in Hollywood with the support of her family, including her sister Chlöe Bailey.
"I was so nervous to do something on my own," Halle told ESSENCE. "Seeing how Chlöe navigated stepping out on her own is so inspiring to me. I'm so grateful for that example."
About Kenyatta: Clark Atlanta University and Medill School alumna Kenyatta Victoria is the Girls United writer covering everything from news, pop culture, lifestyle, and investigative stories. When not reporting, she's diving deep into her curated playlists or binging her favorite comfort shows.