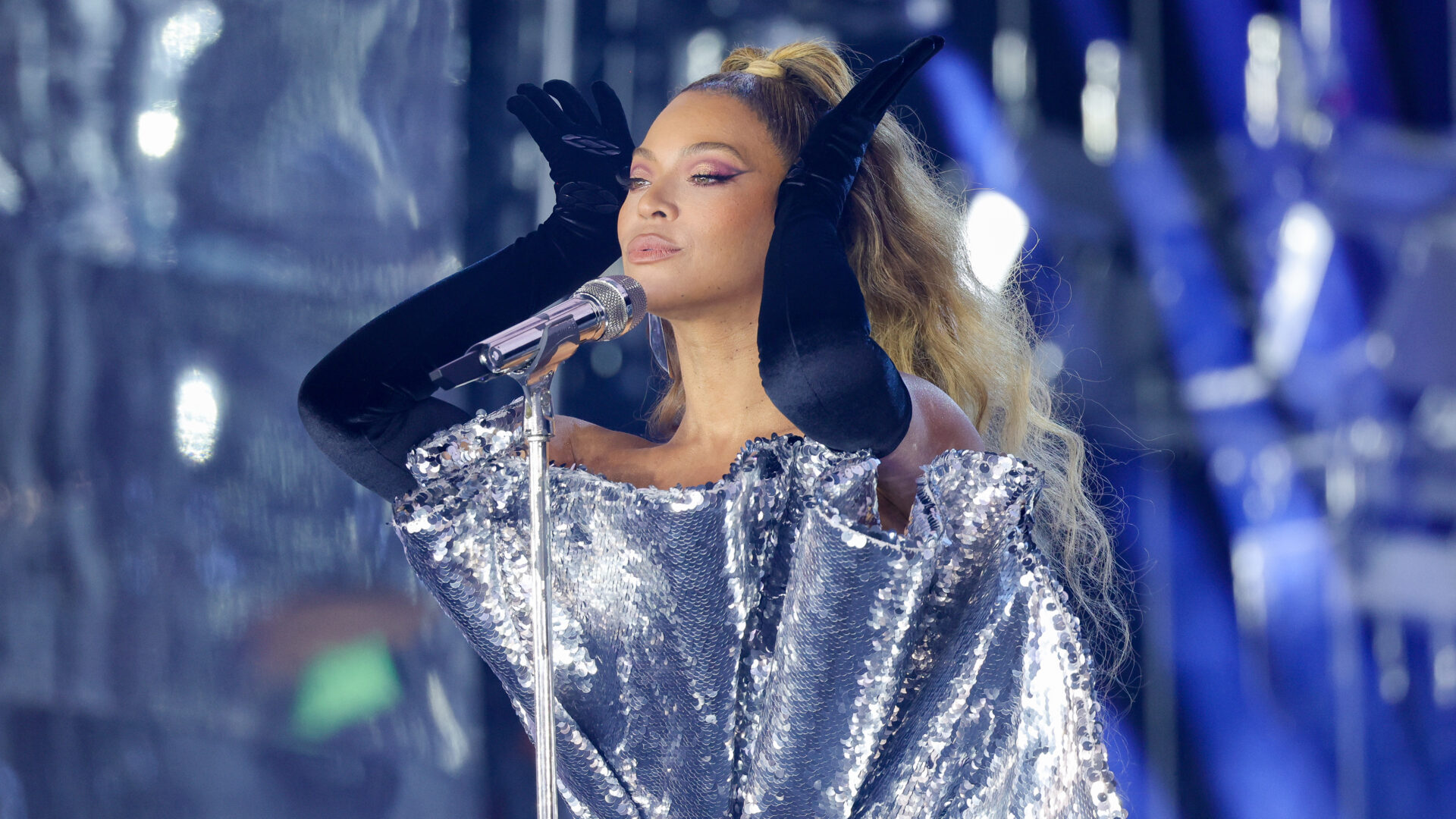 Everybody On Mute: Here Are The Best Moments Of The Renaissance World Tour
Pop culture is shifting thanks to Beyoncé yet again
Beyoncé's Renaissance World Tour continues to be an unforgettable spectacle. Night after night, she leaves fans starstruck by her performance and presence. The 41-year-old kicked off the North American leg of her tour in July, giving the Beyhive a journey into her world of Renaissance.
Beyoncé received critical acclaim throughout this era for her work on her seventh studio album. At the 2023 Grammy Awards, she became the most-awarded artist in Grammy history.
The "Virgo's Groove" singer continues to set the bar on and off the stage. Now we get a front-row seat to watch her enjoy the fruits of her labor with her fans. Check out our favorite moments from the Renaissance World Tour.
The Looks
Beyoncé continues to prove that she'll always have a pulse in fashion. Her tour looks inspire us each night as she steps out in the most elegant custom pieces, including Black-owned designers like Brandon Blackwood. She gives fans more inspiration for their moodboard with each new look she debuts.
The Creative Stage Production
One thing to know about a Virgo is that presentation is everything. In true Beyoncé fashion, she curated an extraordinary stage production with various props, designs, and even a robot adjusting to her movement while performing "COZY." She allows fans to have an entirely new experience when hearing the album live.
Beyhive Fashion Show
Beyoncé's impact continues to show throughout this tour experience. Fans have gone above and beyond to create the perfect outfit to enjoy the concert night as if they were hitting the stage themselves. From creative TikTok hacks to unofficial Renaissance sections in the mall, we're treating this moment as a monumental event we cannot miss.
Ballroom Representation Throughout The World Tour
This entire era of Renaissance has been a love letter to the LGBTQ+ community, giving them a body of work that cements Ballroom as a contribution to pop culture. We've seen figures like Kevin JZ Prodigy and Kevin Aviance receive flowers for their impact on the culture. "I'd like to thank the queer community for your love and for inventing this genre," Beyoncé said in her 2023 Grammy speech.
Blue Ivy's Performance
The true star of the show Blue Ivy Carter, has given her all night after night as a dancer on the Renaissance World Tour. Watching her grow up and flourish on stage has been a tour highlight.
The Mute Challenge Trend On Tour
"Look around everybody on mute" has become the infamous saying for this tour. Coming from her album track "ENERGY," the song created a new challenge each night on stage. With Beyoncé seeing which city will have the best mute, it's made a fun competition worldwide.
About Kenyatta: Clark Atlanta University and Medill School alumna Kenyatta Victoria is the Girls United writer covering everything from news, pop culture, lifestyle, and investigative stories. When not reporting, she's diving deep into her curated playlists or binging her favorite comfort shows.