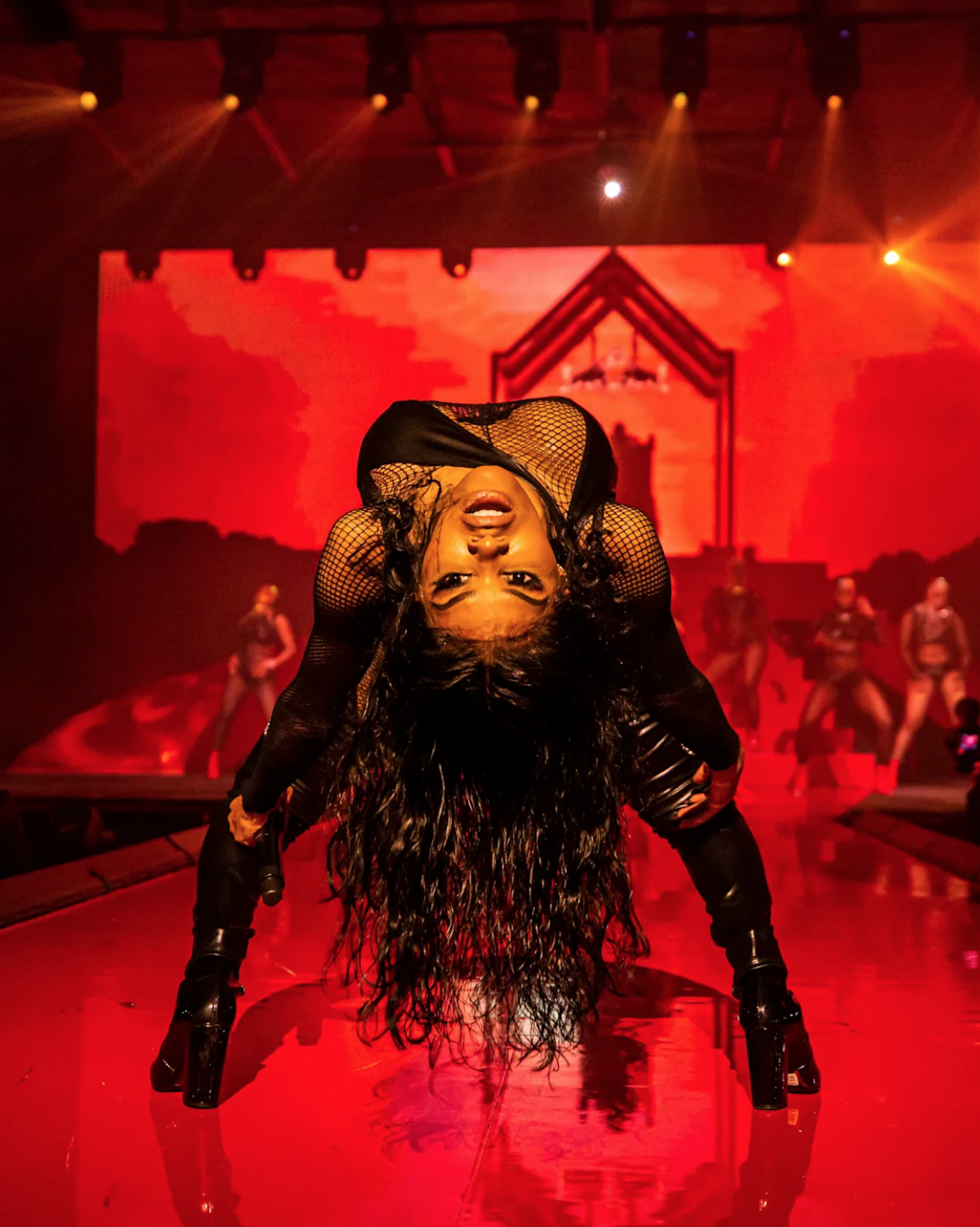 Watch How Teyana Taylor's House Of Petunia/Red Bull Show Came To Be
The singer's documentary details the making of one of the biggest shows of her career.
Teyana Taylor is an unstoppable polymath. Over the past decade, she's sang, danced, acted, directed music videos, and started her own business — and it doesn't seem like she'll be stopping any time soon. For her latest feat, Taylor linked up with Red Bull to share a behind the scenes look at how her sold-out House of Petunia show came together
In "Assembly Required," Taylor shows us just how involved she is in every aspect of her career. "It feels really good to have an opportunity to have my dream show," Taylor said during the hour-long doc. During the film, she instructs dancer, and looks on during rehearsals, all while juggling motherhood, too.
Taylor began her own house, called the "House of Petunia" after an alter ego that she came up with in 2018. She's long had a love of ballroom culture, and detailed it in an Instagram post surrounding the release of her "WTP" video. "First time I met YOU (LGBTQ/ballroom) I was 15…," she wrote. "I was still finding myself in this crazy world like any other normal 15 year old but it's so crazy how before I became the woman I am today, most importantly, I was accepted with open arms by YOU. YOU made me feel so beautiful,"
The entertainer is all about excellence, and paying homage to the spaces that helped shape her, and it shows.
Watch "Assembly Required" below.
Photo Credit: Red Bull/Getty Images