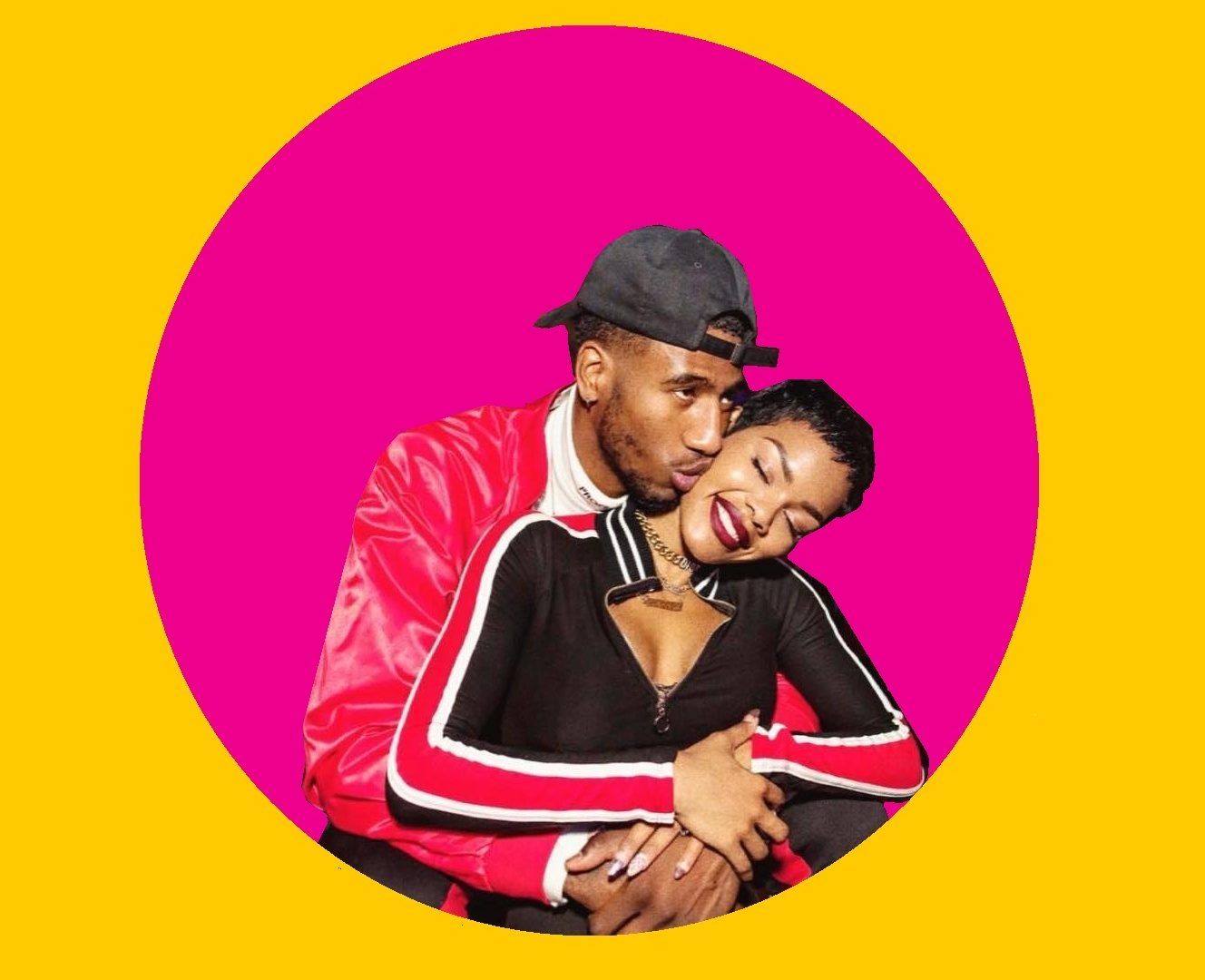 5 Times Teyana Taylor And Iman Shumpert Were #CoupleGoals
Multi-hyphenate superstar Teyana Taylor and her husband, Houston Rockets shooting guard Iman Shumpert, are everything. They've been inseparable since fate brought the two of them together in 2014. The next year, Taylor gave birth to their uber-cute daughter, whom they affectionately refer to as Junie. The couple also starred in their own reality show, VH1's Teyana and Iman in 2018. On and off the screen though, the duo inspire us all with their openness, creativity, and support of one another. Here's a list of 5 times Teyana and Iman were couple goals.
1. Wiggin' out!
On Teyana And Iman, the coupled got into a tiny spat over the air conditioning in the car. Apparently, Iman prefers the air on high, while Teyana isn't a huge fan of the cold. She assumed that her hubby had something to do with the tempertature change, and Iman retorted with a joke about her wig. Teyana promptly took off her wig and playfully hit Iman with it, and soon, they swapped head pieces. Iman wistfully stared out of the window in an orange bob, while Teyana got cozy with his durag and beanie. You know what they say – a couple that slays together, stays together!
2. A Fairy Tale Proposal
In 2016, Iman proposed to Teyana at their baby shower. It was a beautiful scene, made even sweeter by the presence of their closest friends and family. Iman presented his bride with an untreated ruby, which is worth more than a diamond!
3. Retro Vibes
At Teyana's mom's birthday party this summer, Iman and Teyana served comfortable 60's glam. Iman showed up in itty bitty shorts, a fitted collared shirt, and some Cartier-style frames. His wife revealed that she picked out the shorts.
Longtime fashionista Teyana Taylor popped out in a peach two-piece swimsuit, thick framed, white shades, a sheer robe, and a flowery white swim cap to top it off. What a look!
4. I Got Your Back
Iman Shumpert had a cypher slot at the 2019 BET Hip Hop Awards, and he performed a separate freestyle, too. Shumpert spat a few bars while legendary Rap City host, Big Tigga, and of course, Teyana, looked on. If your boo doesn't hype you up like Teyana does in this clip, you should dump them. Pronto.
5. A Joker and His Lady
For Halloween 2016, Teyana and Iman dressed up as The Joker and Harley Quinn from the film, Suicide Squad. Like, how great are these costumes!? They look nearly identical to the cast members. We can't wait to see what the duo dresses up as for this year's festivities!