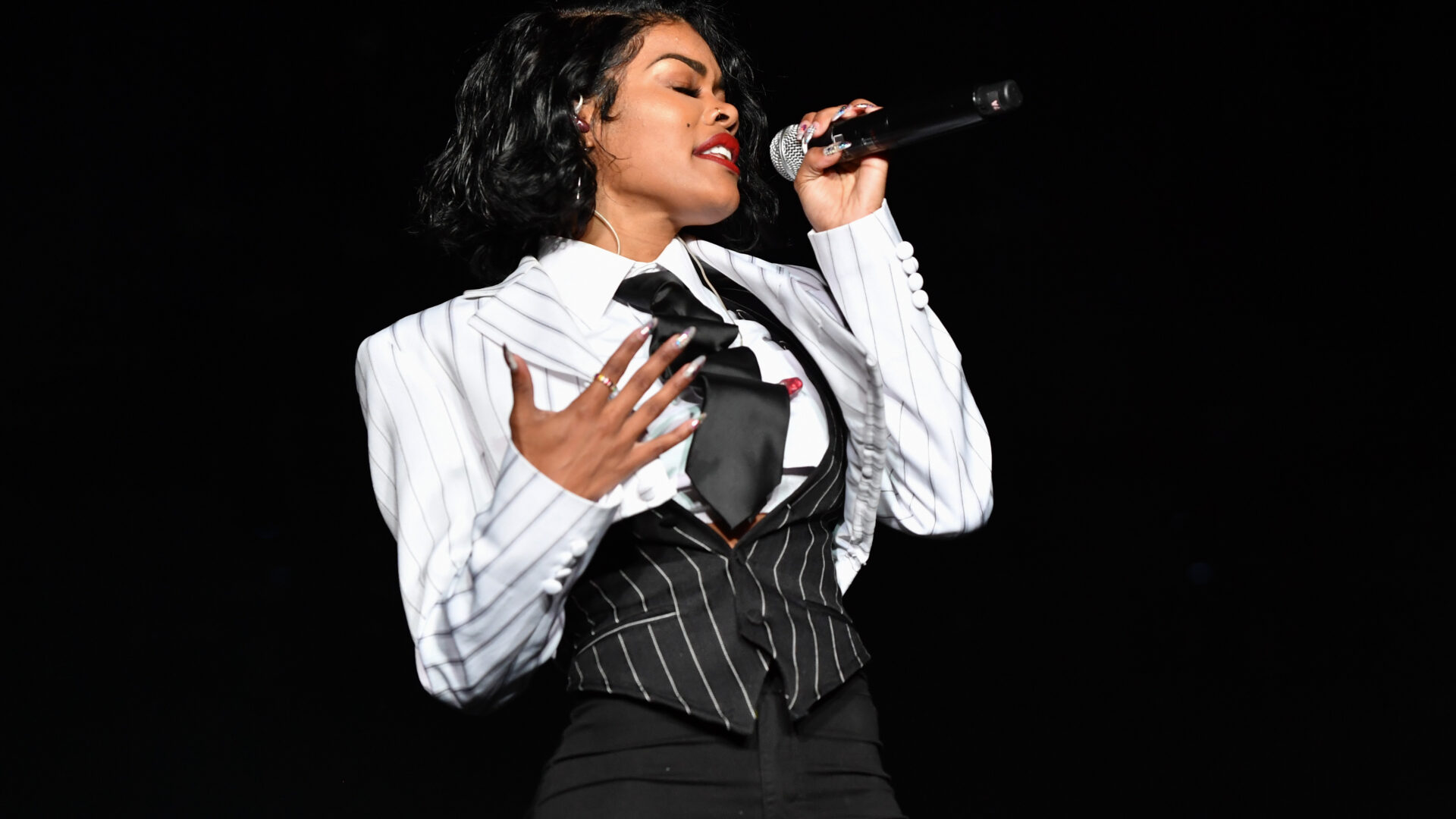 Teyana Taylor Announces Farewell Tour
The tour starts on November 7th in San Francisco.
When Teyana Taylor alluded to the possibility of retirement, fans never thought the day would come when she would be hanging up her microphone back on the stand for good. Today, the "Rose in Harlem" artist hit Instagram to announce her farewell tour, "The Last Rose Petal," adding an official graphic with dates and cities.
"How lucky am I to have something that makes saying goodbye so hard…. However for every goodbye God makes the next hello closer," Taylor wrote in her Instagram caption. "Come out and watch me, leave it all out on the stage… One last time… Just for you & as my last rose petal falls, I say farewell…." Pre-sale tickets will be going on sale tomorrow at 10 AM EST, and will be officially on sale Friday, September 24 on TeyanaTaylorTour.com, the tour's official website.
The Last Rose Petal farewell tour begins in San Francisco, CA on November 7th and makes its way across the country to cities including Los Angeles, Houston, Chicago, Detroit, Toronto, New York, and Philadelphia. The tour will conclude on November 30th in Atlanta, GA.
Taylor released her latest studio album, The Album, in 2020 and racked up features from notable artists including Erykah Badu, Big Sean, Kehlani, Quavo, Missy Elliott, and a special appearance her own daughter Junie. This project, which was co-produced by Taylor herself, debuted at No. 8 on the Billboard 200.
Read out interview with Erykah Badu here.
Taylor announced her retirement six months later. After sharing her 2020 Artist Wrapped statistics from Spotify, she expressed her gratitude for fans who continued to support her music. The "Wake Up Love" singer wrote, "I ain't gone front in times of feeling super under appreciated as a artist, receiving little to no real push from the 'machine,' constantly getting the shorter end of the stick, being overlooked … I'm retiring this chapter of my story with the comfort that i can depart with peace of mind seeing that all the hard work & passion put in was indeed loved & supported somewhere in the world!"
Watch the "Wake Up Love" video here.
In an interview in April 2021 on Cam Newton's BET Sip N' Smoke series, Taylor went more in-depth about her decision to retire from the music industry. Her reasons included her duties as a mother to Junie and Rue Rose, a wife to her husband Iman Shumpert, and feeling under-appreciated from her label. "If you're my husband, or I'm signed, everybody that I'm aligned with should see me. They should hear me. They should feel me. If you don't see me, hear me, or feel me, it's a dub for you. I felt like the label wasn't really hearing me and seeing me," she explained.
"I felt underappreciated. So, for my mental health, my mental well-being, for my kids, let me just put this on ice for a little [bit]. It's not that I retired permanently. It's more like, I just don't feel like I want to move another inch for a company."
To see the full interview between Newton and Taylor, check out the video below.
Photo Credit: Photo by Prince Williams/Wireimage