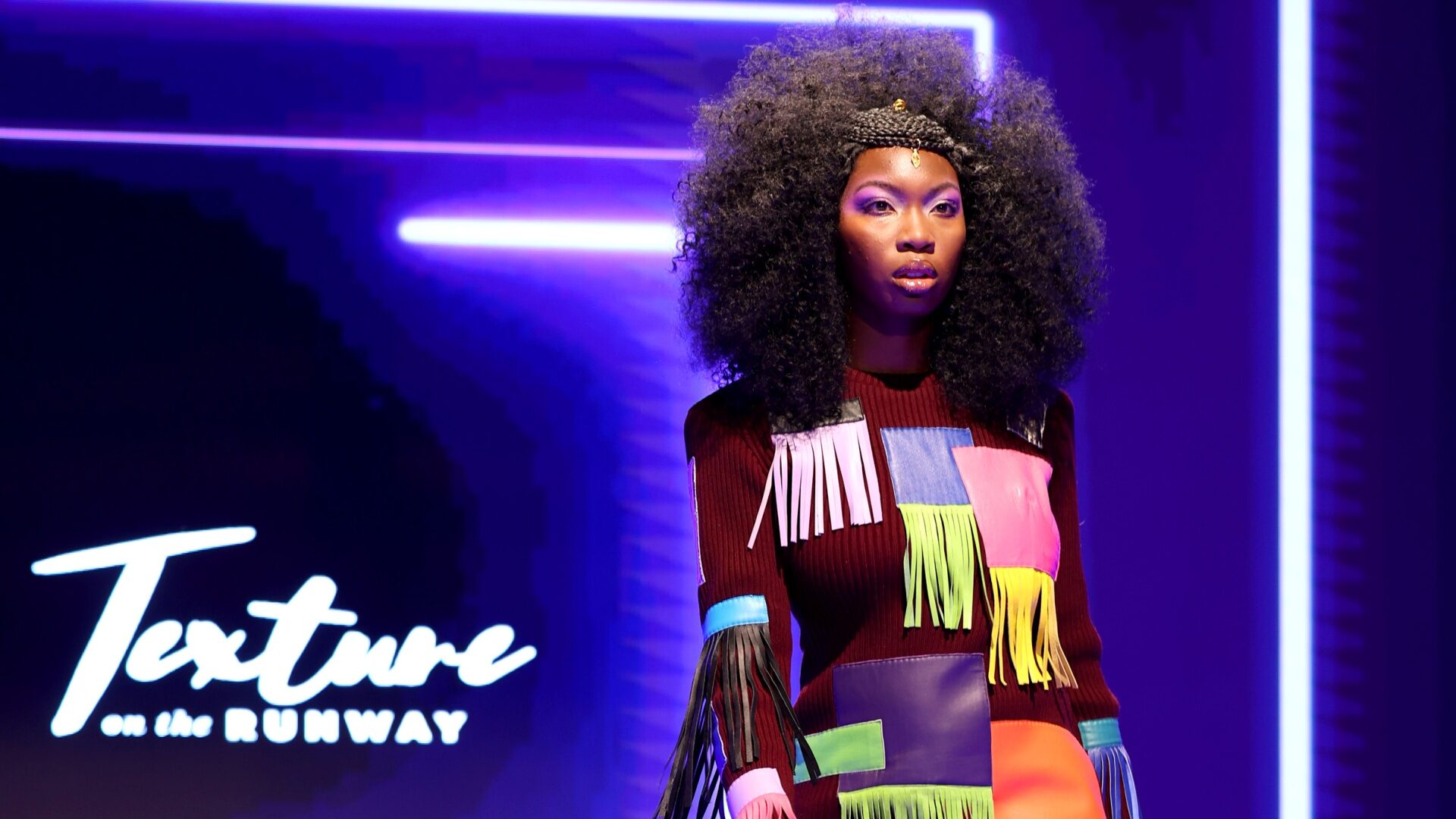 Texture on the Runway Celebrated Style And Ballroom At Beautycon
All hair types were front and center to compliment the mesmerizing fashion looks.
Sustainable fashion walked the runway at Beautycon's Texture on the Runway fashion show. Hosted by Nandi Howard, ESSENCE Content Director, the neon-filled catwalk captured models strutting in vibrant patterns, checkered pieces and ombré apparel designed by BruceGlen.
Bruce and Glen Proctor are identical twins and fashion designers who created a colorful luxury clothing line focused on eco-friendly fashion. According to the company's website, BruceGlen partnered with Resonance Brands, a technology-based manufacturing center for sustainable clothing production, to ensure their garments reduce harmful environmental impact.
The twin designers paid homage to their late mother when they debuted their bold collection last year at New York Fashion Week for the fall/winter 2022 season. Since then, the dynamic duo expanded their brand and returned to NYFW this February to showcase their colorful Fall 2023 line. Staying true to their core of faith and family, the designers brought that same ambiance to Beautycon as their models sashayed down the catwalk.
BruceGlen showcased a 1970s retro-inspired style of silk blouses and beaming wide-leg trousers. Models strode in cheetah print denim and multi-patterned fringe dresses with designs ranging from a scale of fabulousness to extraordinary.
The one-of-a-kind pieces were not the only eye-catching creations flaunted on the runway. Celebrity hair stylists Tater Pazon and Mandy D. Williams paired the fashion flairs with jaw-dropping hairstyles only a visionary could create.
Natural hairstyles ranging from wavy and kinky curls to tight coils were displayed. A few highlights on the catwalk were a bubble ponytail with blonde tips and afros with maze-inspired cornrows. The real show stopper – a braided updo ensemble wrapped around circular hair rings that added a structural element.
The show concluded with extravagant Vogue performances from the House of Balenciaga with commentary from Kirk of Ballroom World. Check out some of the most show-stopping looks from Texture On The Runway at Beautycon 2023.
Neon Sports Jersey
Sports jerseys are becoming a wardrobe staple. Styled with a lime green turtleneck underneath, the pullover adds a touch of sportiness to the chic apparel.
Ombré Jumpsuit
Sacrificing comfort over style doesn't apply to this two-toned ensemble. This look adds luxury to leisure, making it perfect for a girls' night out or to wear around the house.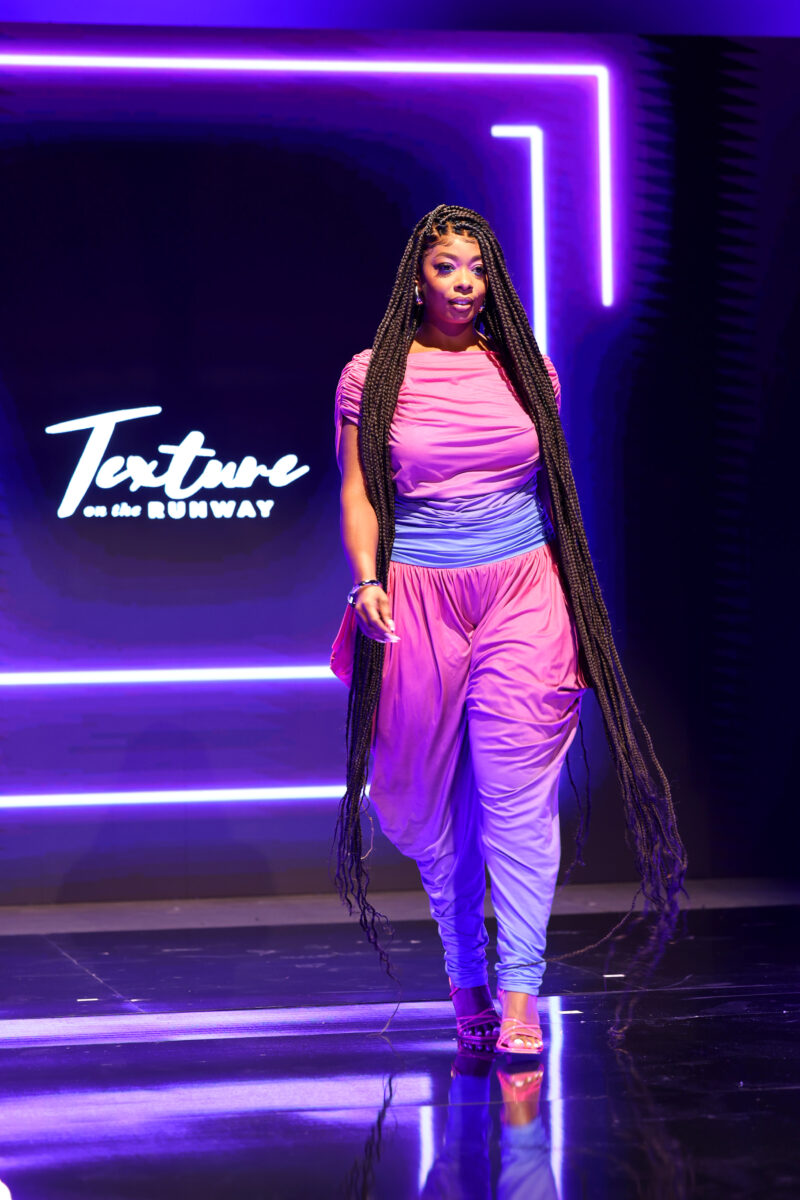 Neon Two-Piece Set
Neon patterns will never go out of style. This collection puts vibrant, electrifying colors at the forefront and guarantees to give that main character energy.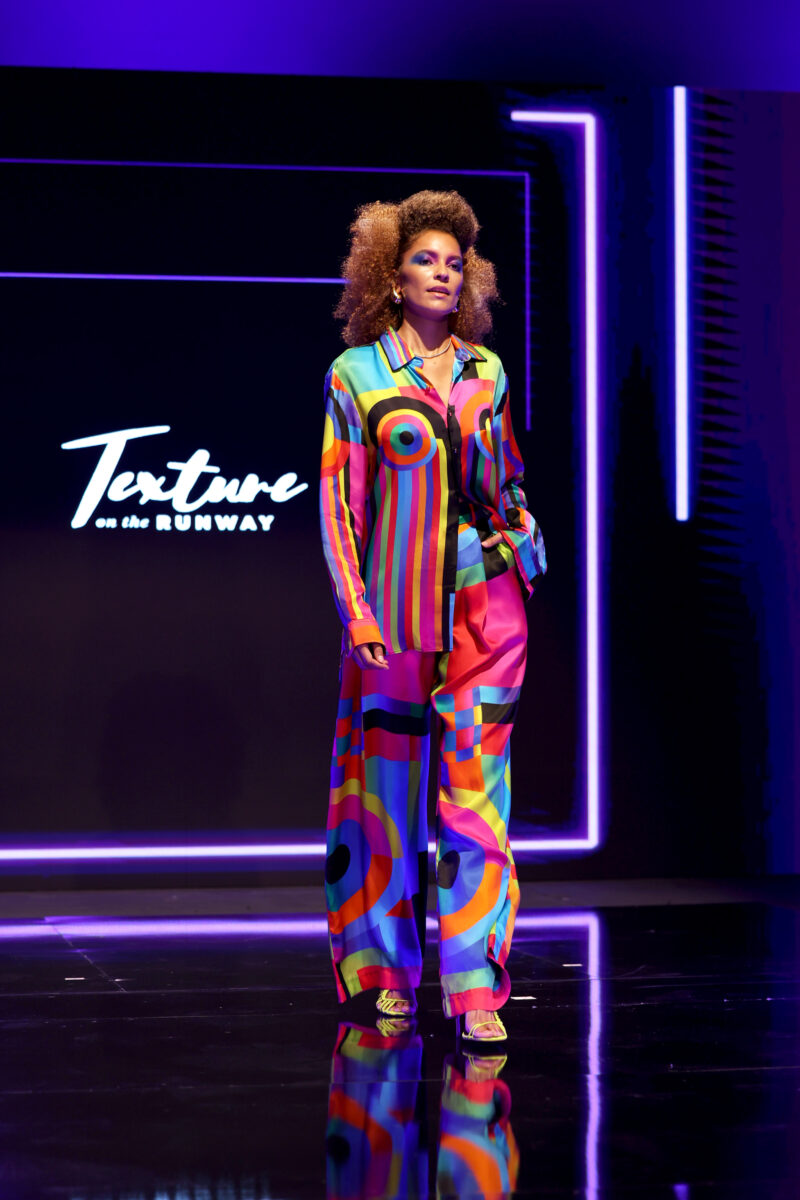 Fringe Patched Sweater Dress
The multi-colored fringe patches embrace the 1970s fashion trend resurgence. The detailing adds just the right amount of grooviness to this statement piece.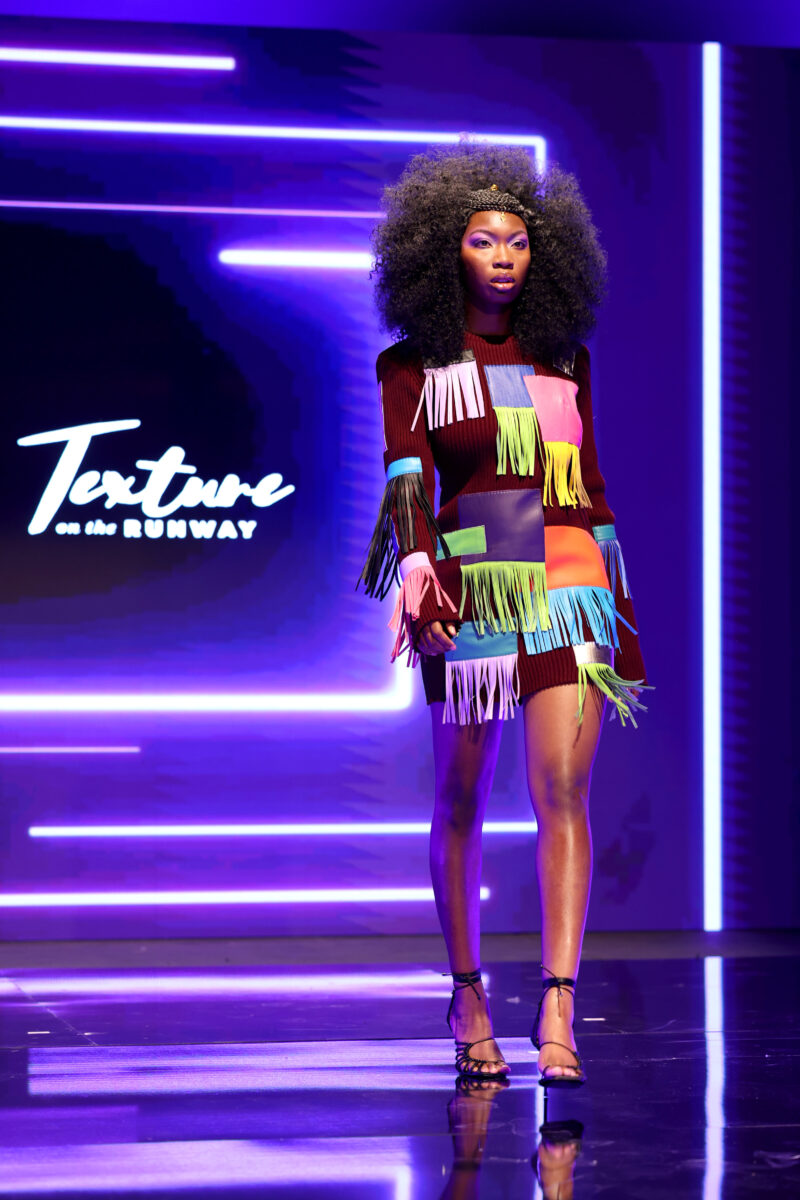 Anatomy Slip Dress
A slip dress will always be in style because of its versatility. Pair it with a jacket, tights or shirt underneath to achieve a new look perfect for all seasons.