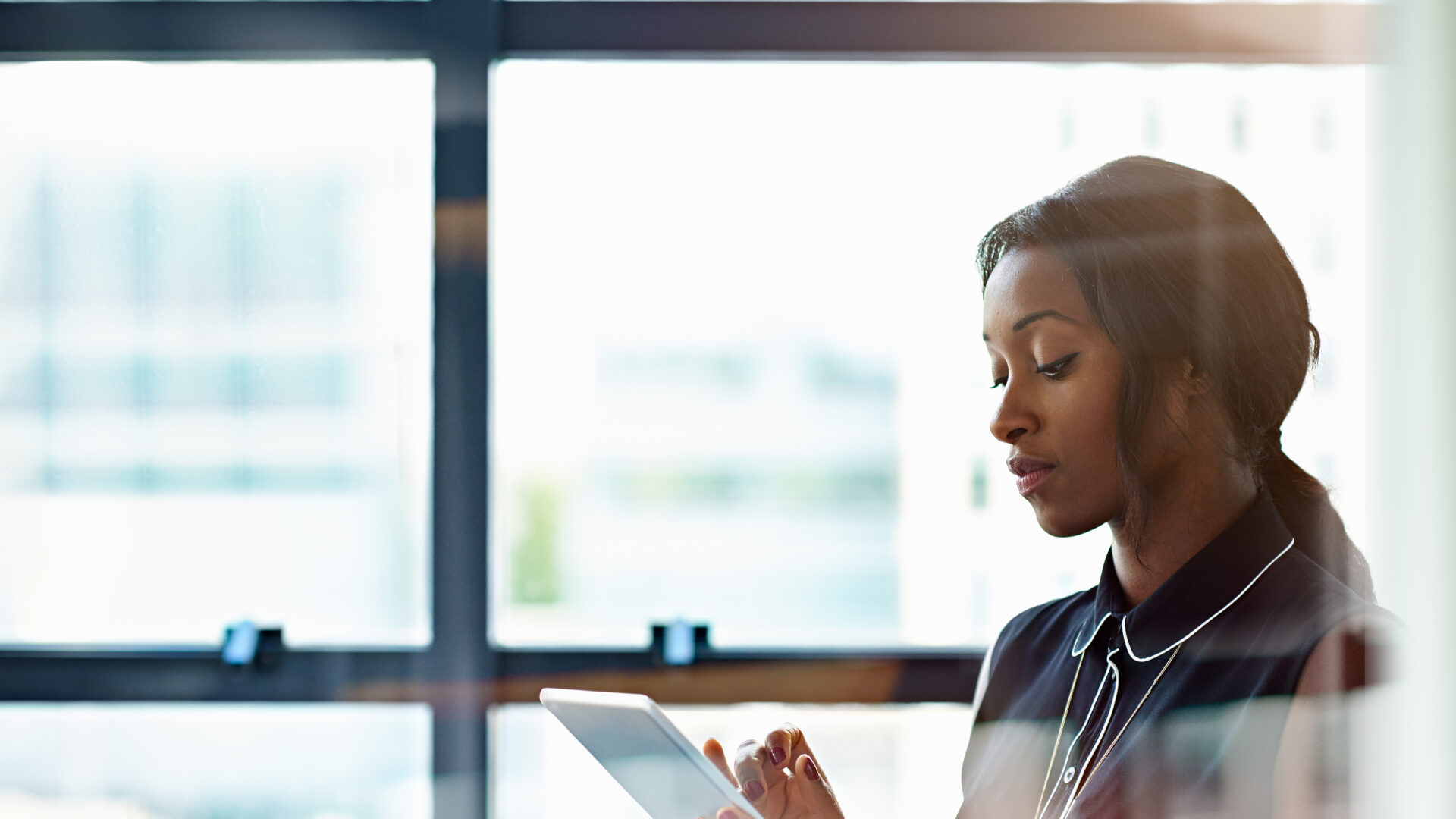 How Gen Z Can Succeed In Tech According To This Expert
Use these tips toward your tech journey
MacCalvin Romain credits his love for tech to his curiosity. From messing with cars to hairdryers, he always wanted to know more about the everyday technology surrounding him. Throughout his formative years into adulthood, he always had a passion for combining technology, equity and education.
Throughout his time in tech, he's checked many accomplishments off his bucket list, from serving as Director of a $7 million student-led venture fund to now being the Vice President and Head of Product at New Stand.
With years of experience, he's seen the ins and outs of being in the tech space at a young age. Many tech and startup industry misconceptions give Gen Z the wrong impression of being a successful tech founder.
Read 'Aveeno Announces New Program For Black Female Entrepreneurs'
"It's glamorized where people think you can come in, and everyone is going to leave in a Ferrari one day," Romain told GU. "It's an up-and-down process, so it's one where I think it makes a lot of sense for folks to be resilient and focus on solving specific problems."
According to data from the National Center for Education Statistics, the number of college degrees in computer and information sciences has increased, from 64,402 in 2015-2016 to 88,633 in 2018-2019, a 38% increase.
With tech and startup companies on many Gen Z'ers career goal sheets, we spoke with the tech expert on how they can succeed correctly.
Lean Into Your Passion
Unfortunately, while living in a capitalistic society, it's easy to let money fuel your career endeavors, but when you lean into what you're passionate about, you create an entire impact. "It's easiest to dig into tech if you're anchored into something you care about," Romain said. "If you're grounded in your expertise, it's easier for you to build upon your skillset to develop AI solutions if you're grounded in something that you already know intimately."
Leverage Free Resources
Technology and artificial intelligence are evolving whether we like it or not, so it's essential to continue to educate ourselves. "Whether it's workshops and clubs within universities, also, there's a lot of free resources online: YouTube, Coursera and Khan Academy, that you can just follow along there," he said.
Create Personal Projects
According to Romain, the most significant disconnect is that many early career graduates want to gain experience, but the job market requires understanding to secure a job. As a solution, he advises Gen Z'ers to capitalize on their projects to gain knowledge. "A personal project is a perfect way to develop some experience, be able to tell a story about a project that you worked on that may not be tied to an employer, but could be tied to some result," he said. Some examples include creating a website, developing a mobile app or creating an online game.
Intentional Networking And Mentorship
Yes, we hear the words network and mentorship daily in college and early careers, but we don't discuss the importance of intentionality. When networking and seeking mentorship, research why this person would be the best match for your journey. "I love cold calling on LinkedIn; if there are folks with amazing backgrounds I could learn from, I would just recommend being intentional in coming up with questions and trying to add value. If you can add [then], you can be helpful," Romain told GU.
Stay Up To Date With Tech
For many career beginners, research is essential, especially if you want to be in the tech and startup space. Constant changes are happening in the field, and knowing what people are talking about regarding new developments will benefit you when job hunting. "There's a lot of opportunity for [Gen Z] to drive innovation and creativity by leveraging their shared experiences and also tapping into their cultural backgrounds to innovate in a way that's less focused on the bottom line, but also just more impacting change and creating value for users."
About Kenyatta: Clark Atlanta University and Medill School alumna Kenyatta Victoria is the Girls United writer covering everything from news, pop culture, lifestyle, and investigative stories. When not reporting, she's diving deep into her curated playlists or binging her favorite comfort shows.