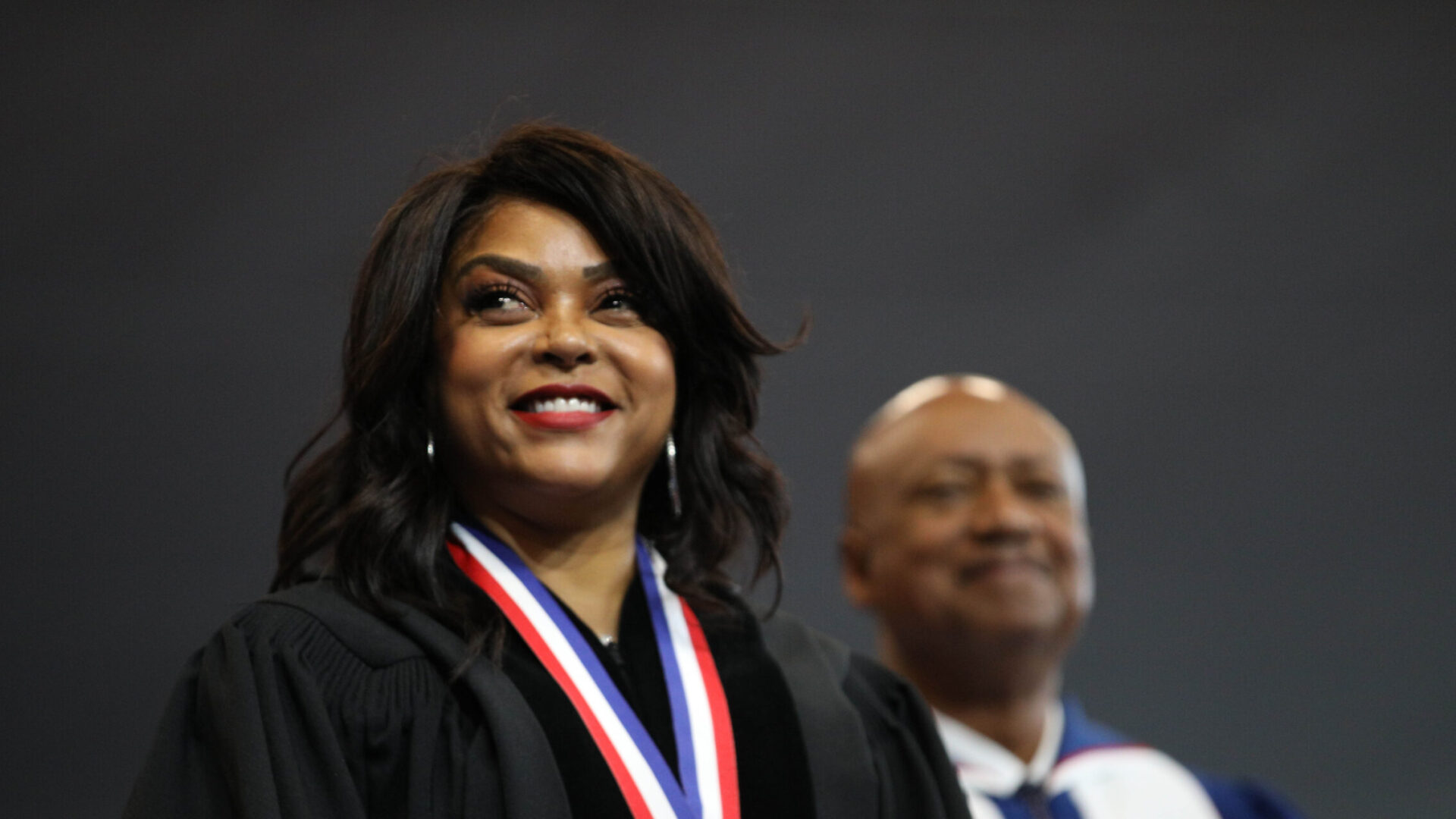 Taraji P. Henson Gives An Empowering Commencement Speech For Howard University's Graduating Class
The actress, who is an alumna of Howard University, also received an honorary doctorate.
Earlier this year, it was announced Taraji P. Henson would deliver the commencement speech to Howard University's graduating class. On Saturday, May 7, the day of the ceremony, the actress also received an honorary doctorate from Howard.
Henson, who is a Golden Globe winner, graduated from the university in 1995. Her son, Marcel, who was a small child at the time, was in her arms as she walked across the stage.
Her speech began with a special reintroduction: "I would like to take this moment to reintroduce myself: My name is Dr. Taraji Penda Henson, Howard class of 1995."
According to a press release, the ceremony included the awarding of just under 2,000 degrees — 1,225 students received their undergraduate degrees and 711 earned their graduate degrees.
During her speech, Henson also called out how much she was paid in the early days of her career and how she didn't let the experience halt her passion. "At the end of the day, I saw $30,000," she said of one role. "I was angry. I was disgusted, and I was hurt. But instead of stewing in that negative space, instead of becoming cynical, I decided that I would allow hope, not hurt, shape my work."
Towards the end of the 30-minute speech, she reminded students of the one of the most important life goals: growth.
"Howard, I challenge you to know that your only competition is the person you were yesterday and the person you want to be tomorrow."
The full clip is available to view on YouTube.