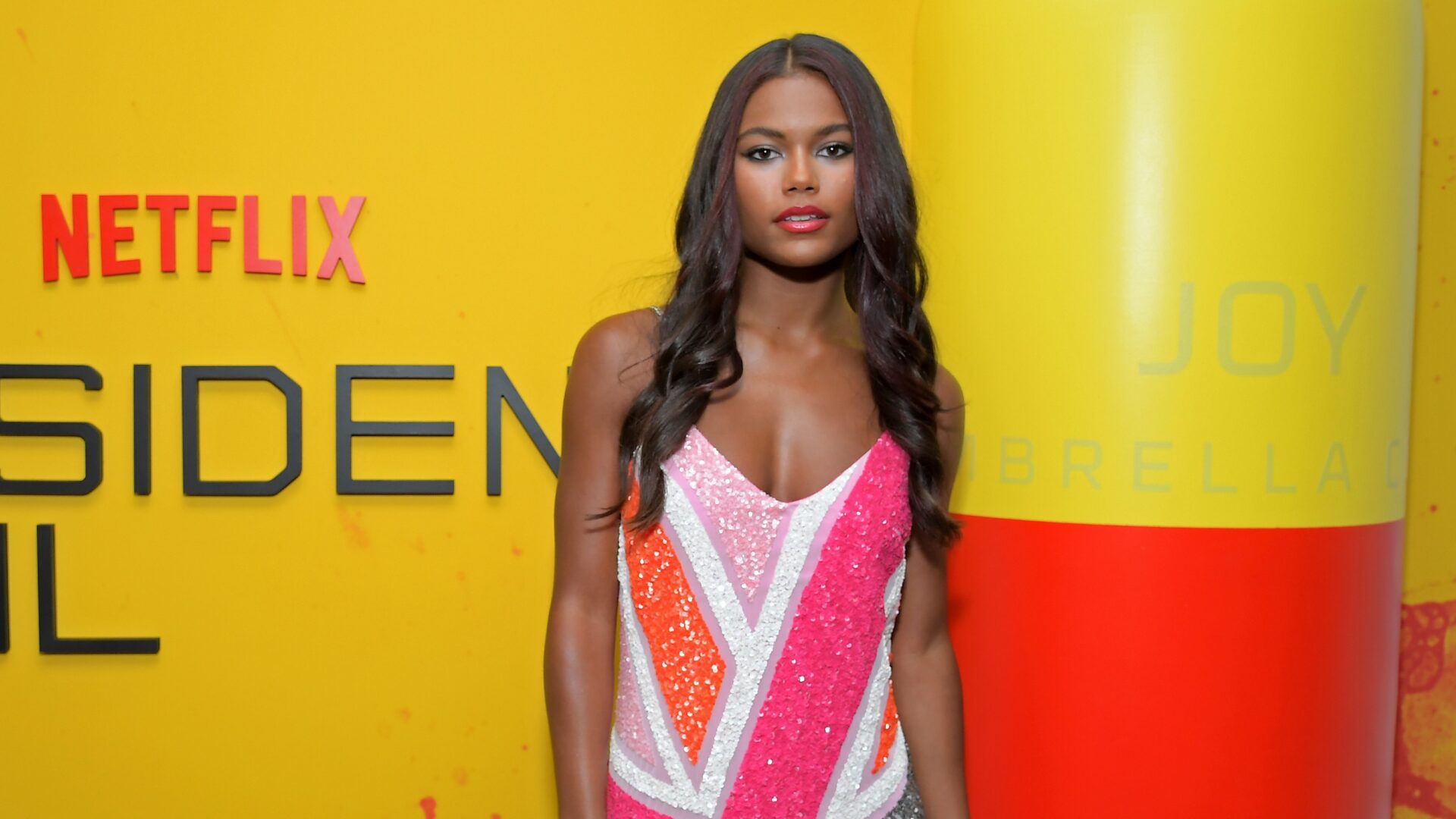 How Tamara Smart Prepared For The 'Challenging' Stunt Training Required For 'Resident Evil' Series
The new horror-action series is streaming its first season on Netflix
Teen actress Tamara Smart plays one-half of the dynamic twin duo Jade and Billie. As the teen daughters of Albert Wesker (Lance Reddick) – the franchise villain who works for the ominous Umbrella Corporation – Jade and Billie (Siena Agudong) are newly introduced to the Resident Evil franchise and were created brand new for Netflix. The London-born actress made her on-screen debut in the CBBC series The Worst Witch and you may even recognize her from Artemis Fowl, but her previous projects are no match for being catapulted fourteen years into the dystopian future to uncover the mystery of what happened to her twin sister.
In comparison to other projects that she's been part of such as A Babysitter's Guide to Monster Hunting and Nickelodeon's Are You Afraid of the Dark reboot, being part of the Resident Evil series challenged her maturity as an actress and ability to do something outside of her own comfort zone. "Because it's such a fast-moving, really violent show, it's just always moving. There's so much action," Smart described of her life on set while filming Resident Evil.
"I've only really ever played pretty PG kind of kids' roles who are the protagonist, and they're a really good person, and it's kind of goofy and comedic," she continued. "But this was really down to earth, it has depth, and it has that real authenticity to it, which I found quite hard to portray because it's so different to what I've done before. Obviously, the genre has been so much harder to get into because it's such a dark show. There's so much going on all the time and you are really putting yourself in a vulnerable state when you are doing those emotional scenes."
Girls United got the opportunity to catch up with Smart ahead of her Resident Evil debut and spoke about her sisterly relationship with co-star Ella Balinska, tips for surviving a horror series, and sound advice she'd give other aspiring actresses.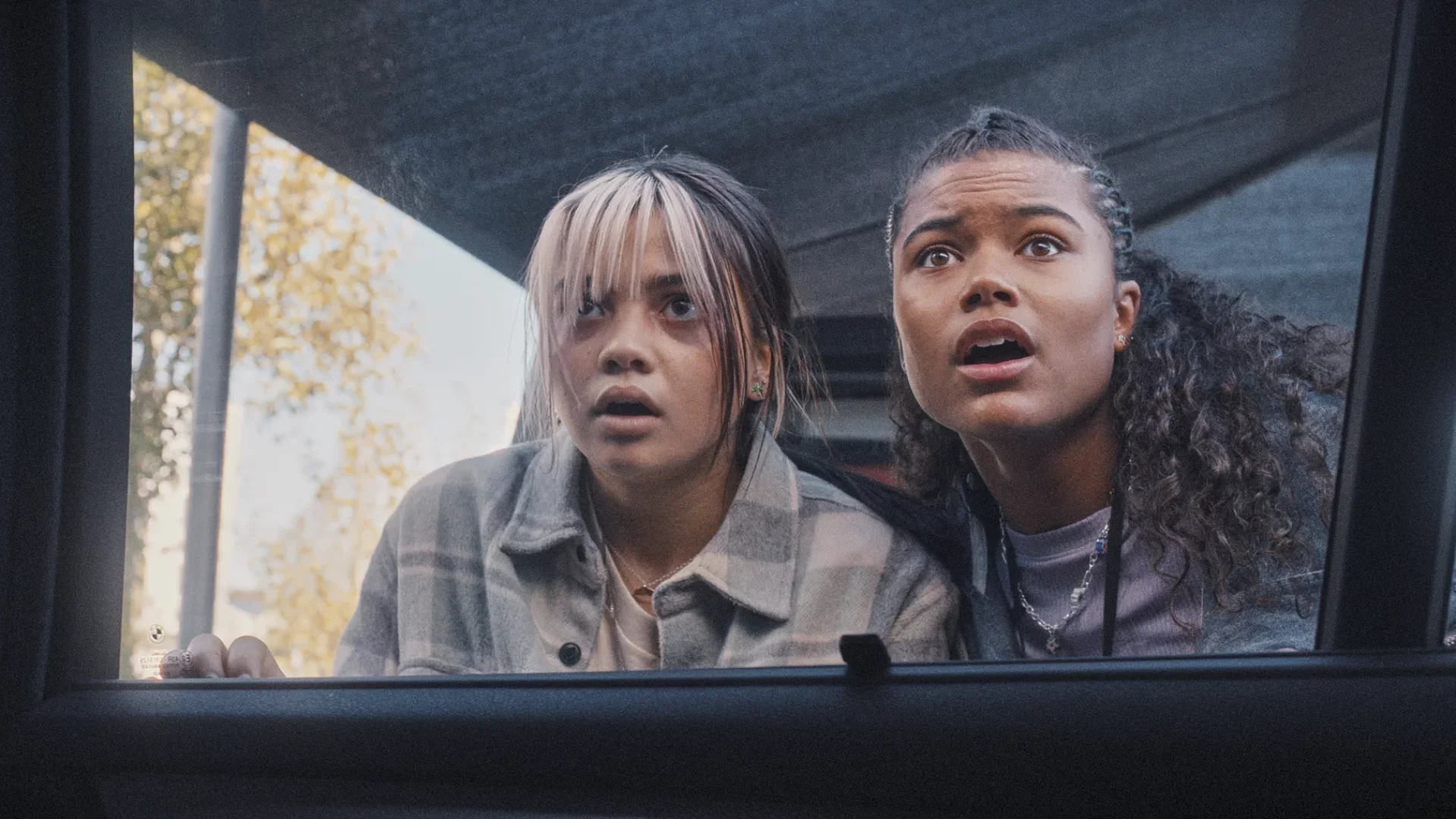 Courtesy of Netflix/Resident Evil
Girls United: How has filming the Resident Evil series challenged your maturity as an actress?
Tamara Smart: It has really shaped who I am, this show. First of all, this is the longest I've ever done a shoot so we are filming for six months. I usually shoot for maybe three, four months, so it's a lot longer, and it was a lot at the time. I was 15 when I was filming so I was still quite young, just kind of growing up, and I think it really did do a lot in terms of for my maturity to get into that role because you are playing a real person. Even though it's not yourself, you're playing this real person who's going through this big thing, experiencing grief and anxiety, and in distress.
When you are portraying that, you're not only portraying it, but you are feeling it as well. It's kind of like a double edged sword, because in a way, you really want to do this for the entertainment-wise, and you want people to watch it and think it's good, but it's really hard. It's really vulnerable, and you really have to let go of any control that you have, which is literally what you wield as an actor. It's really just letting go of everything you know, starting from scratch, and being really vulnerable.
GU: What did physical training look like for you when preparing for Resident Evil, and how much of it was mental?
Smart: We did quite a bit of stunt training when we were on set, which was quite challenging. I used to dance when I was very young, but I stopped it so I haven't been as active as I was. It was a lot of preparation for the scenes that we did and it was a lot of fun, but it truly was challenging. We were in a completely safe environment and they were so amazing with us, but it was just that little bit of effort just to get through those scenes.
Before, it was a lot of preparing myself because I'd read the scripts and I knew there was going to be a lot of stuff going on. I knew that I would have to prepare myself mentally as well as physically because you need to be ready for these scenes. There's going to be times where I'm really down and I'm not going to be okay but, I'll figure it out and I'm going to do it because I love it and I love what I do. It's a really hard side of acting that I feel like not a lot of people see, and one that's pushed away because it's such a glamorous lifestyle.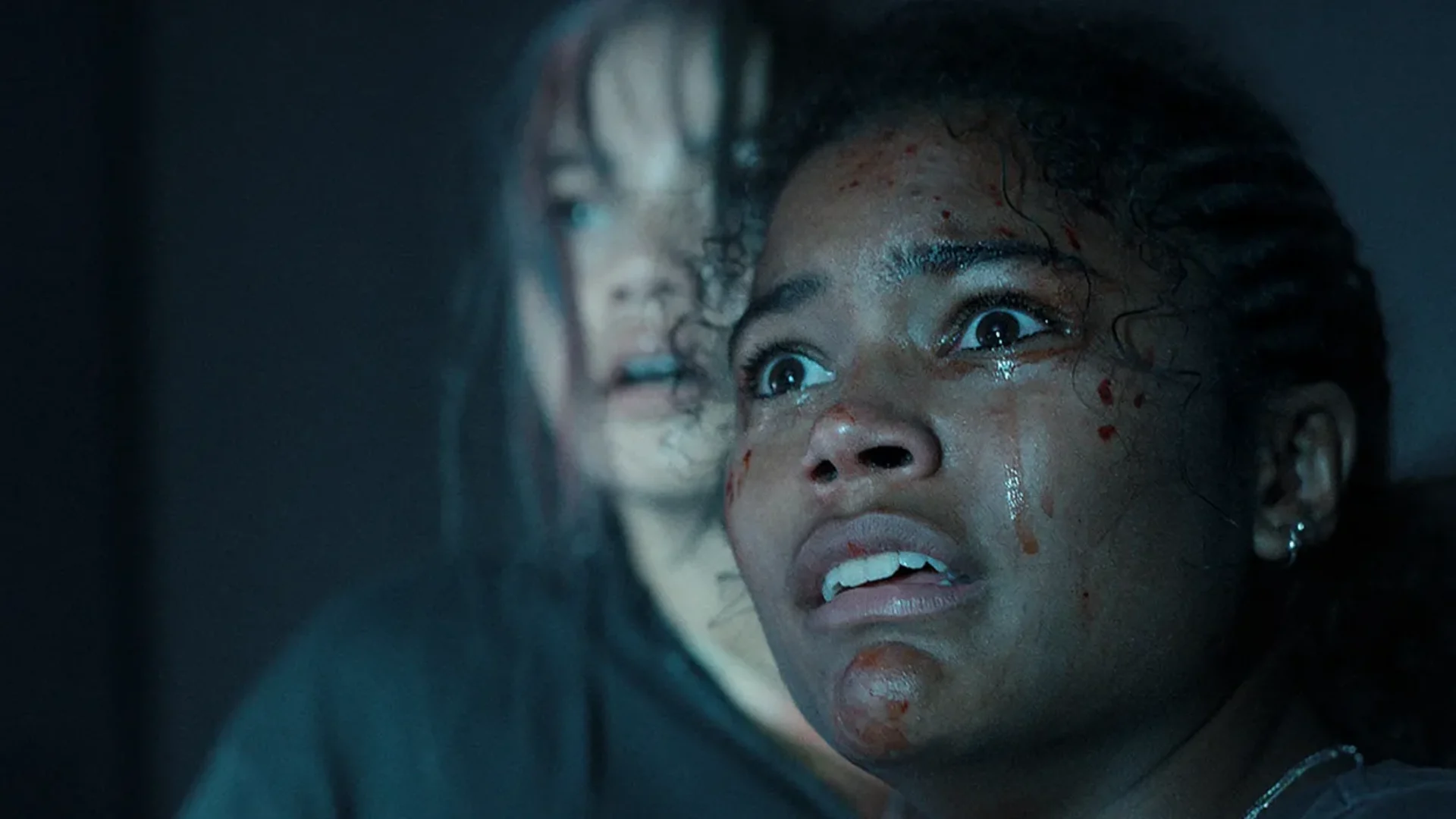 Courtesy of Netflix/Resident Evil
GU: Offline in a previous conversation of ours, you mentioned that you and Ella have a sister relationship. What are some of the key things that you've learned from her, and what do you admire the most about your relationship with her?
Smart: We have such a big age difference and she doesn't treat me any different than she would any other adult, which is really nice. Because I feel like being in the industry at such a young age, you do get treated differently. It's so nice to just be spoken to like a normal person. She's a very kind person and just a very normal person. She's so British. You wouldn't look at her any different from anyone else, but she's so big in the industry, so talented, and has so much experience. It's the weirdest double standard because you want to respect her, but you just also want to be so genuine with her because you just feel relaxed. She's a very adaptable person. She can just let you relax.
She's taught me a lot of things, I'd say. She's one of the most hard-working people I know, like ever. I just remember she would come home at five in the morning and then nap and then come and see me. She's so professional but also keeps it light and fun on set, which is so good. She's so inspiring and I think having someone like that in the industry – a powerful, independent woman who is hard-working, professional, fun, and kind – is so important. It's also important for young women to see people like that and be like, "Okay, she looks like me, and I can do it. If she can do it, I can do it." I don't know if she understands how big of an inspiration she is to a lot of people, including myself.
GU: Speaking of inspiration, how does it feel knowing that there are going to be other young Black girls and other young girls of color who are going to see women like you and Ella and say, "I want to be like these characters. I see myself in these characters."?
Smart: It's almost impossible to imagine because I've basically lived my life like any other person. To imagine being that for someone else is so mind-blowing to me because I have so many people who are like that to me, including my mom and my sister. It's so weird, but I hope I can be that for people. I hope that I can just be someone that, if you're having a bad day, turn on the telly and I'll be there. I don't have to be this really glamorous — I'm a normal person like everyone else. I hope people see me like that – someone who just wants to do their job and is providing entertainment for others.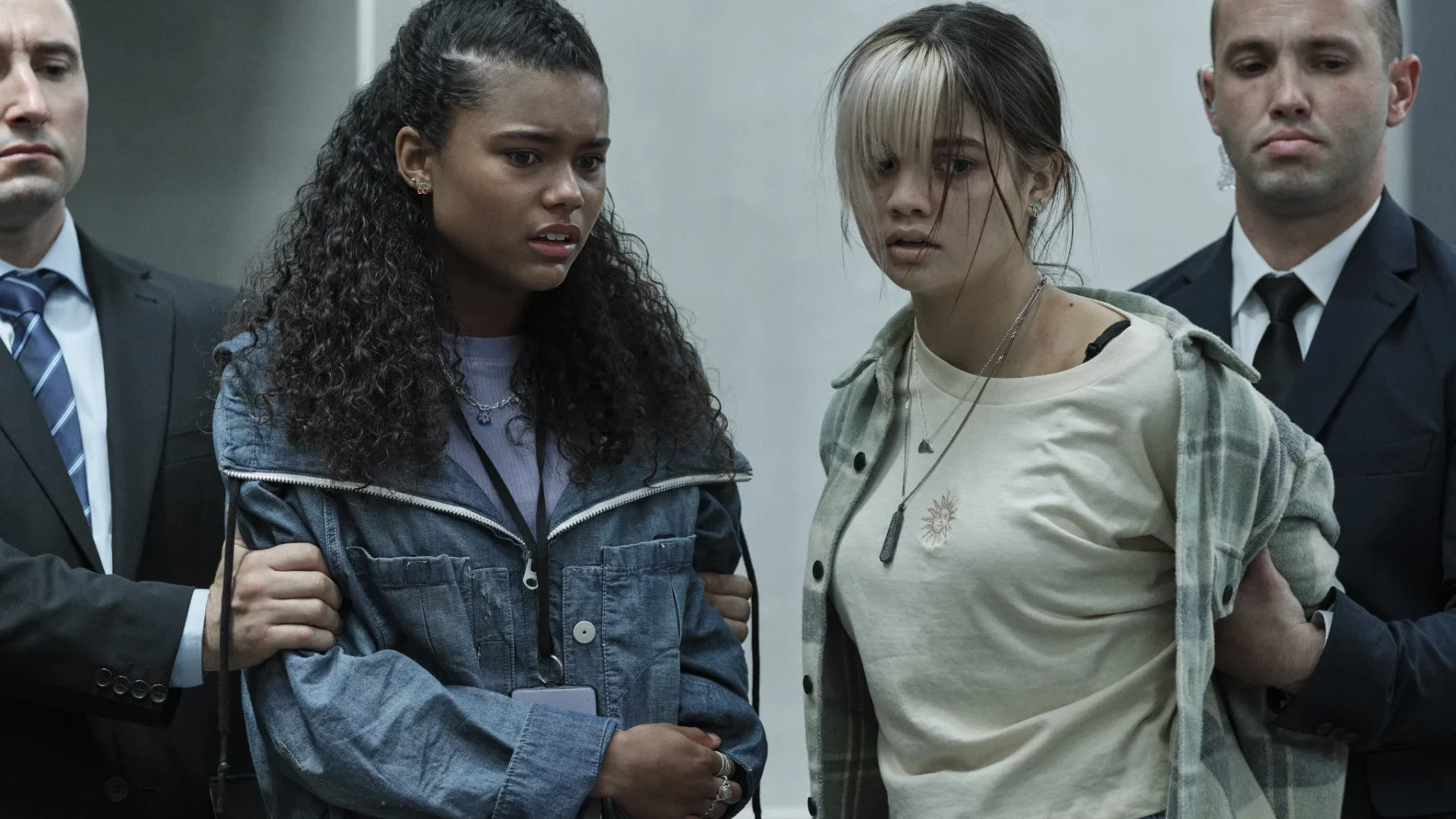 Courtesy of Netflix/Resident Evil
GU: What are some of the major keys to surviving a horror film or series?
Smart: Lots of cardio, because you need to be able to run. Maybe a little bit of parkour. That's probably a good idea. Shower at hand because you need to just be able to wash all the blood off you. Honestly, wet wipes also is good. Maybe gloves or something because you get stuff all over your hands all the time and it gets everywhere. My last one would be a good friend you can hang out with during the horror because you need a clutch. You need some help.
GU: What advice would you give young girls who want to pursue a career in acting, and specifically star in action or horror roles?
Smart: I would tell them, obviously, you need to do all of the basic things like find an agent. Aside from that, if you want to do something that you love, just go for it. Don't let anyone tell you that you can't do something just because you are one thing or another. Don't listen to what anyone says. If you want to do something, you should do it. We should all just be free and just do what we do and just do what we love. Support your friends and have a good support system. Something that I rely on so heavily, is my support system so make sure you have people around you that you love and will support you no matter what.
Resident Evil is streaming now on Netflix. If you haven't already, make sure to check out the official trailer below!
Photo Credit: Photo by Charley Gallay/Getty Images for Netflix