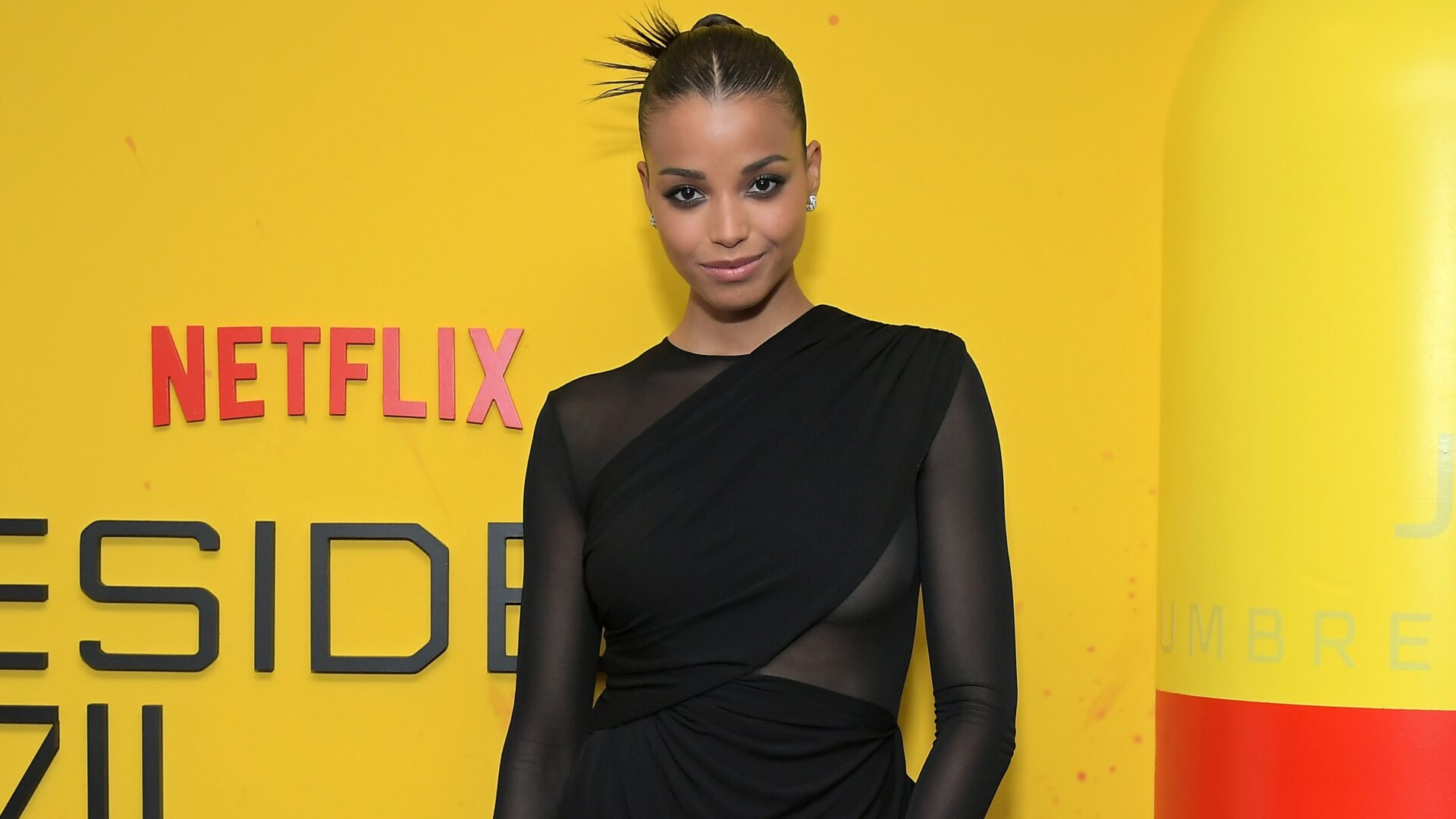 'Resident Evil' Star Ella Balinska Wants To Make Her Inner 10-Year-Old Gamer Girl Proud
Balinska stars in the reboot Netflix series, premiering today, July 14.
First, she was Jane Kano in the 2019 remake of Charlie's Angels alongside Naomi Scott and Kristen Stewart. Now, actress Ella Balinska will be serving as Netflix's Resident Evil heroine Jade Wesker. The 25-year-old will be taking her talent, wit, and athleticism to the streaming platform's latest series, which premieres today, July 14.
Based on the cult-favorite Japanese video game series Resident Evil, the Netflix series is an eight-episode action-horror series that picks up with Balinska's character nearly 14 years into the future following a viral outbreak called T-virus which caused a global apocalypse. Jade vows to go through any means necessary to fight for her life and hold the patient zeroes account, all whilst protecting her family – Dr. Albert Wesker (Lance Reddick) and her 14-year-old half-twin sister Billie (Siena Agudong).
"I was actually a fan of the franchise. I played the games when I was younger," Balinska told Girls United, as she also admitted that she was a fan of the films. "Being able to bring a new life with all of that context behind us as production was exciting because we knew exactly what we were doing. We knew what law to obey and also what new things we could inject into the franchise."
Girls United got a chance to speak with the Resident Evil star about mentally and physically preparing for her role as Jade, her horror series survival tips, and the importance of Black representation in action projects.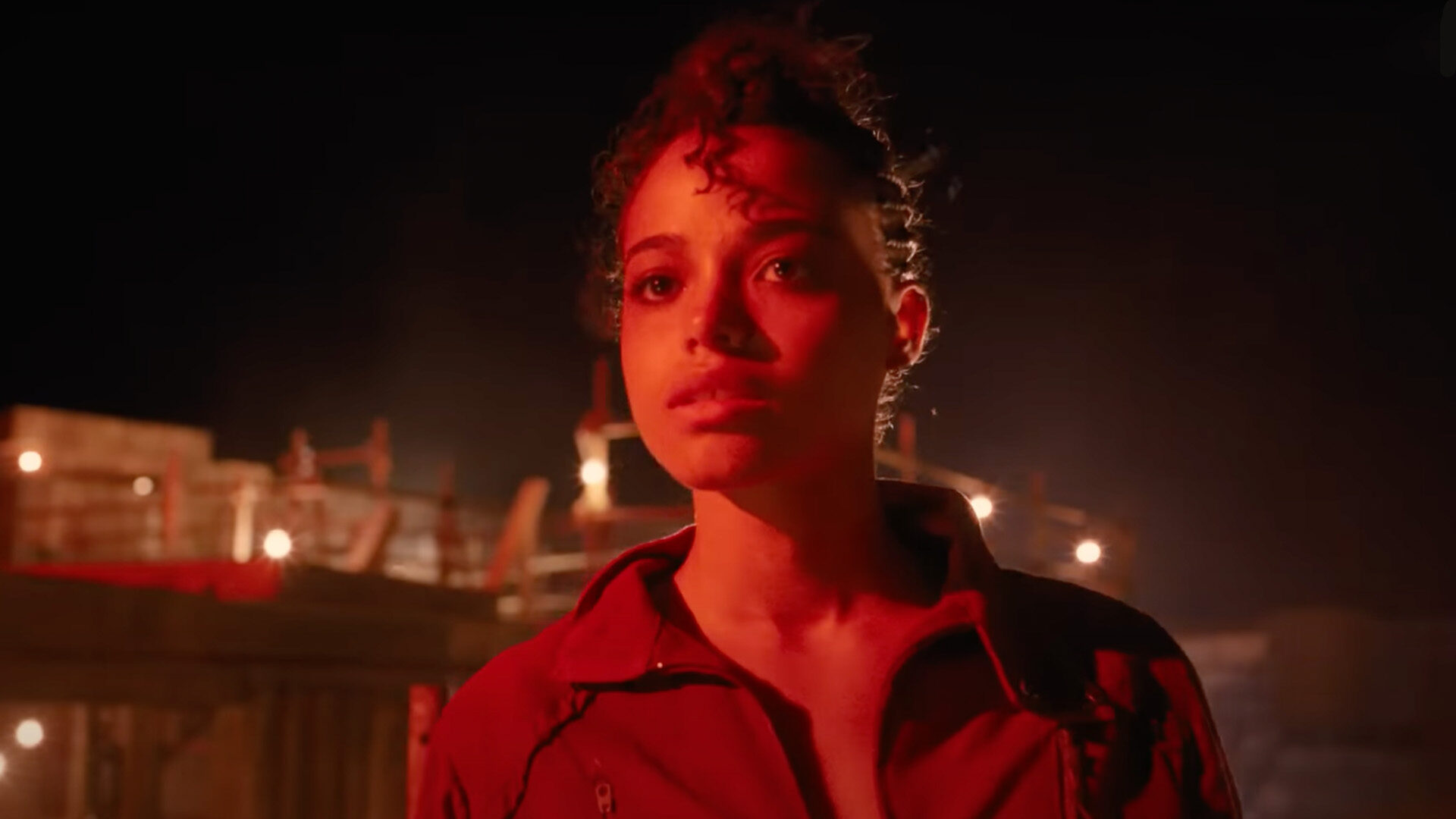 A still from Netflix's Resident Evil trailer. Photo: Resident Evil | Official Teaser | Netflix YouTube
On filming Resident Evil versus filming Charlie's Angels and other projects:
Very similarly, it's very physical. It's very fun to be in this character, these action protagonists, these heroines. But the thing about this show is that it was so immersive to shoot. We were out in South Africa, these incredible sets, full practical stunts, and even the sound of the zeros, just hundreds of supporting artists really fully embodying their roles as these zombies. Sometimes you have to just be like, "All right, guys. Give me five minutes. Just need to take a breather."
On the physical activity required for Resident Evil training:
I was very happy to be able to lean into my athleticism that I've had even from previous roles, but also in life. I was an athlete before I was an actor. But this definitely was strange having to undo a lot of that previous training that I'd had. Jade Wesker, the protagonist, she's not a superhero. She's not a specially trained operative. She's a mother, she's a scientist, she's a survivalist. We wanted these scenes to feel messy and dangerous. We had to adopt a fighting style that made you feel like you were at the edge of your seat and you didn't know whether Jade was going to be able to make it through to the next zombie that came up to her.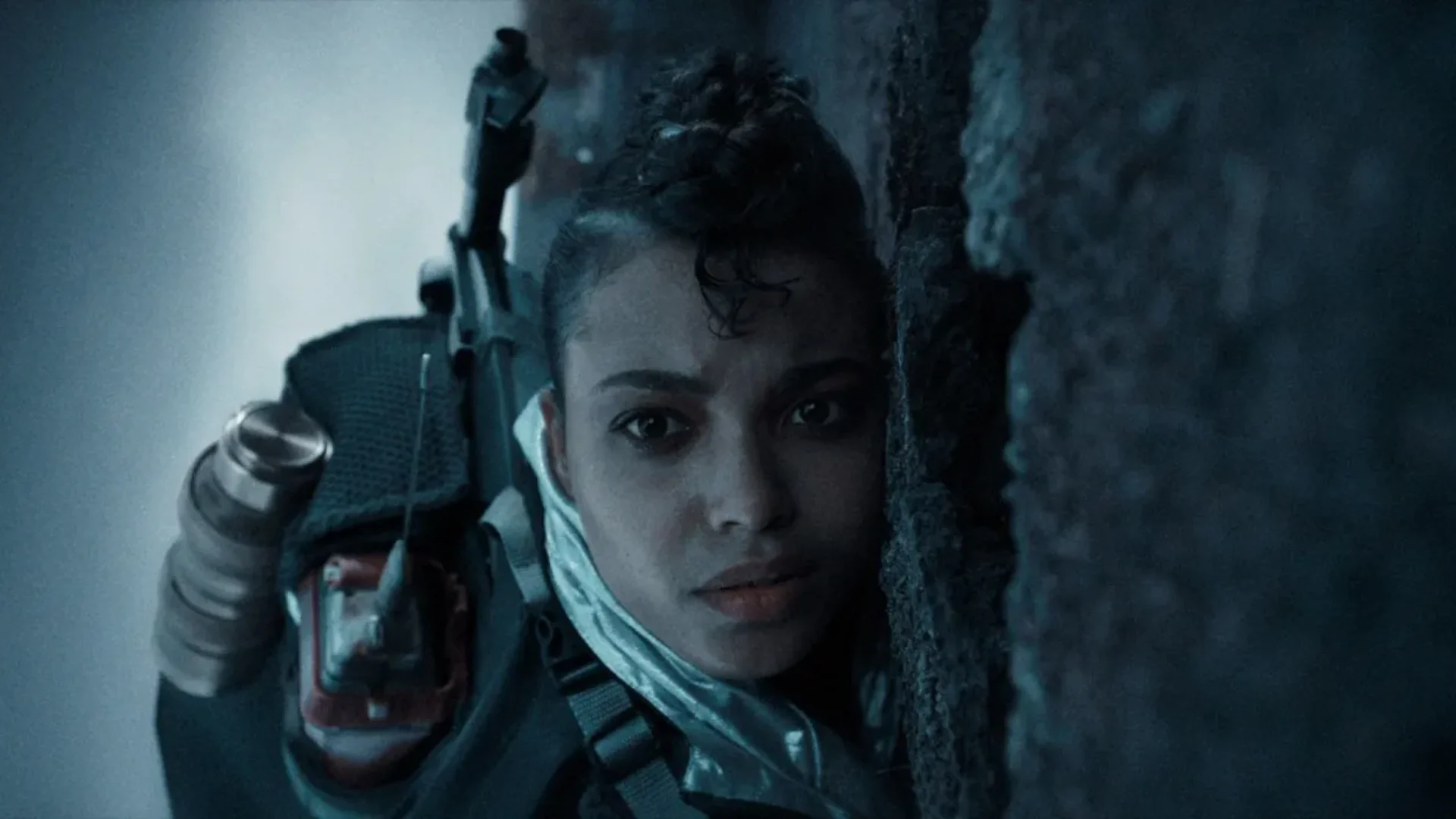 A still from Netflix's Resident Evil trailer. Photo: Resident Evil | Official Teaser | Netflix YouTube
On the tips and tricks for surviving a horror film or series:
I'd say the main one is don't do anything on your own. I think we know that Jade is unapologetically independent and she thinks that she needs to do everything herself. Because she thinks she has this burden of responsibility when she had previously done something with her sister, which we learn about, now she always feels like she needs to take matters into her own hands. I definitely say an ally to watch your six is very important.
On her go-to weapon of choice when sent into horror series battle:
Girl, I don't know if you saw that chainsaw yet, but very useful. Didn't actually use it for real, but close enough to. Just make sure you have an opportunity to charge it somewhere. That's the only downfall about that. And you need a big vehicle, too.
On the significance of a Black female protagonist in a horror series:
This question is so important to me because I was that eight-year-old gamer playing Tekken, choosing characters like Raven because she was the closest thing that looked like me. I felt like I was in there doing it. Being able to be the protagonist in a show like this that does have that history and that it's a franchise lends itself so much to other young 10-year-old me's that are going to watch this behind their parents' back like I did with the games. It's that level of inspiration, how I was inspired to play something like this.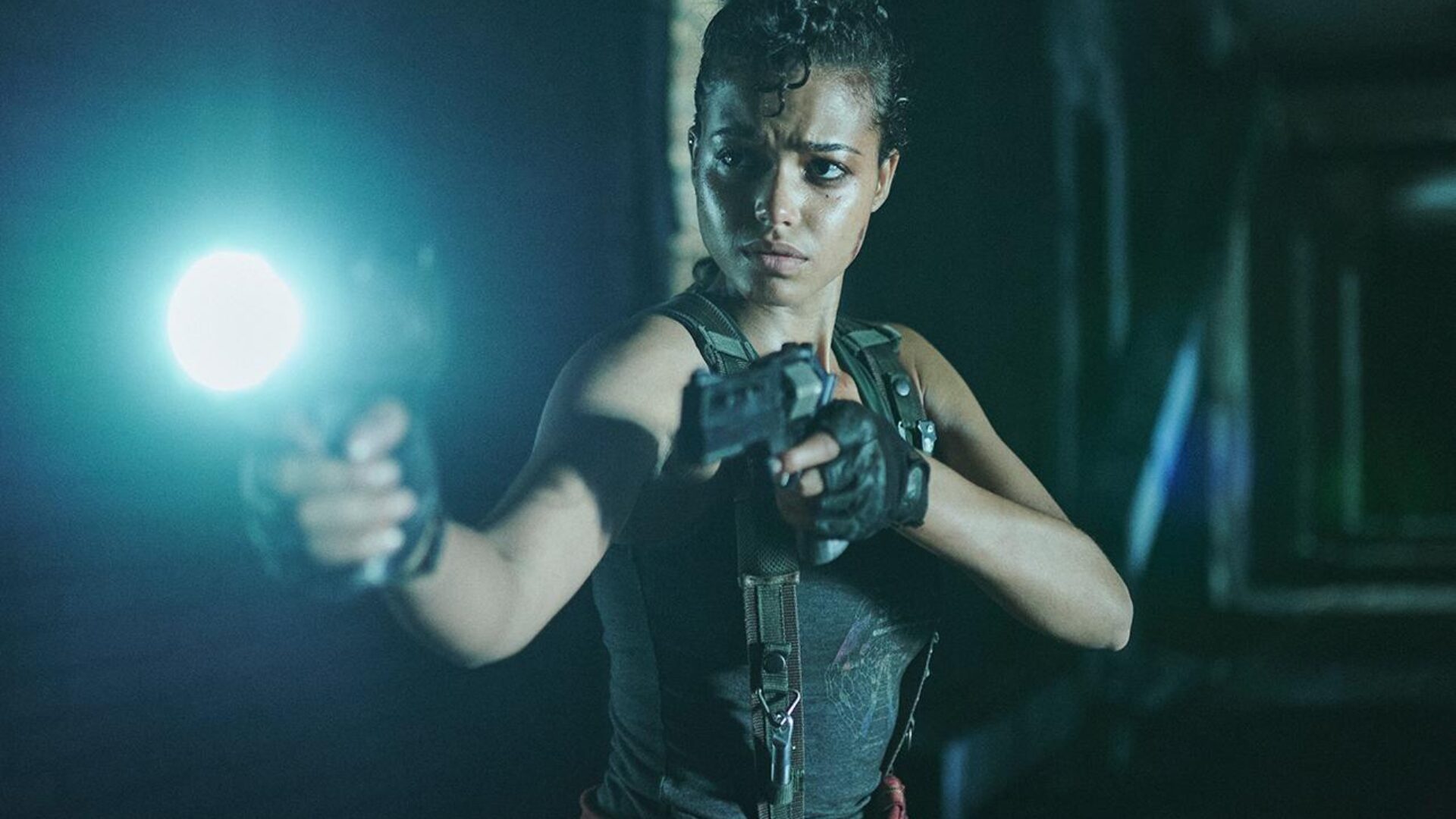 A still from Netflix's Resident Evil trailer. Photo: Resident Evil | Official Teaser | Netflix YouTube
Even a lead character in a video game as well, the fact that I'm able to play that character, someone else can play that too and feel the same level of inspiration that I feel when I'm playing these characters when I'm playing the video game, and when I'm able to walk onto set. Even if you're not an actor, if that's not what your journey is, seeing a Black woman in a position of power, making informed decisions, having an excellent character arc with both negative and positive things that they do because they're human beings is very special to me.
Resident Evil premieres on Netflix today, July 14. If you haven't already, make sure to check out the official trailer below!
Photo Credit: Photo by Charley Gallay/Getty Images for Netflix