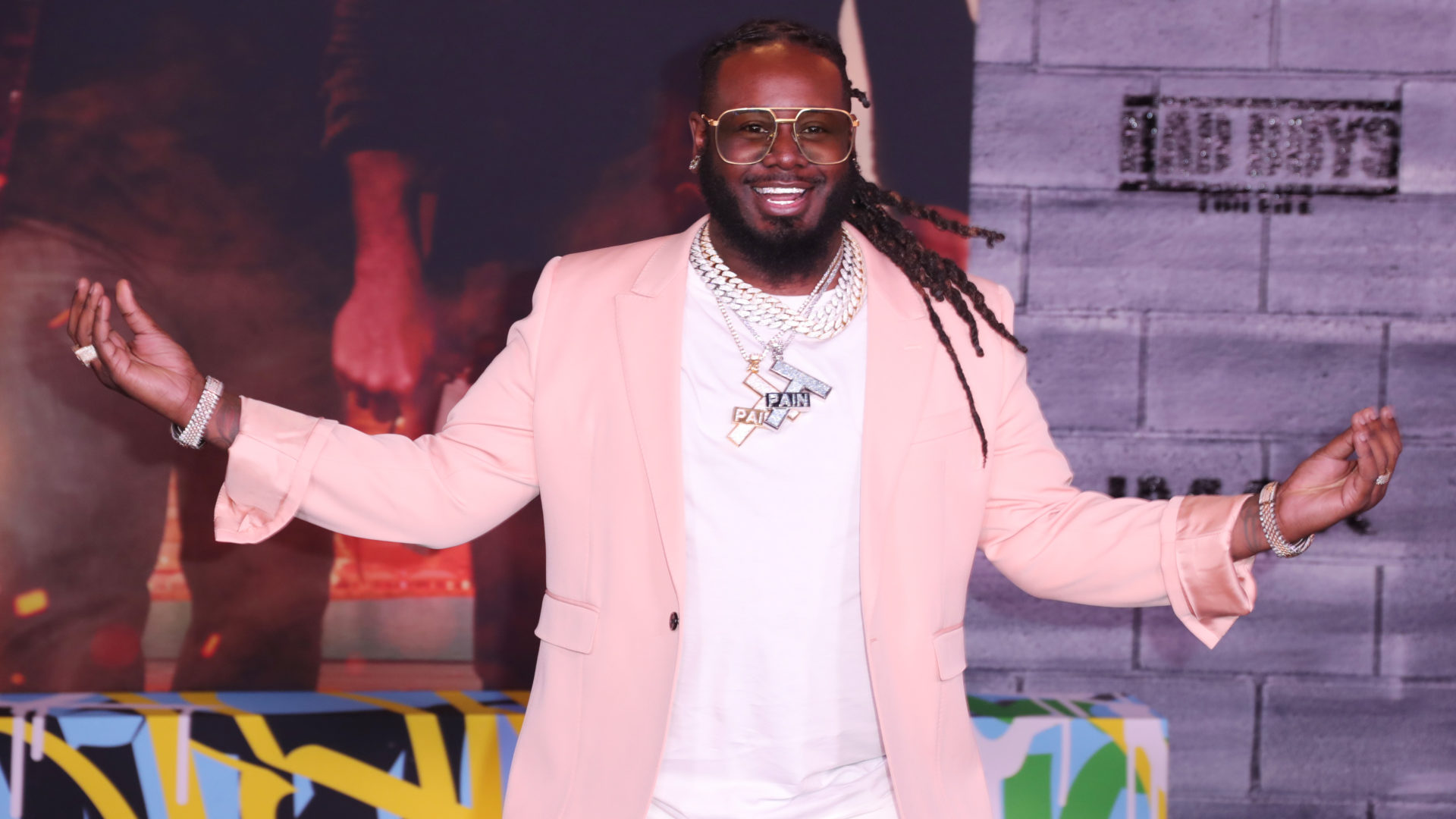 5 Songs That Prove T-Pain Is The G.O.A.T. When It Comes To Autotune
Put some respect on his name.
If you were a Black music fan in the early 2000s, there's no way you didn't hear (and enjoy) at least a few of T-Pain's pitch-corrected bops.
Though he isn't the creator of autotune, nor was he the first to add a robot-like element to his vocals, T-Pain, 34, is widely celebrated for the amount of popular singles he was behind and the music wave he was at the forefront of. He is also praised for building, and maintaining, a career around the use of the program.
Since his formal debut in 2005, T-Pain has influenced a number of popular artists with his innovative approach to hip-hop music, including Future, Lil' Wayne (who T-Pain was once supposed to have a joint project with) and Kanye West. There was a lengthy stretch when it seemed that some of everyone was giving autotune a try—even Snoop Dogg tapped into the OG autotune, the vocoder, for his 2006 track "Sensual Seduction."
T-Pain certainly did his due diligence before adding autotune to his tracks. In a 2014 interview, he discussed meeting the inventor of autotune and studying the software for two years before using it. "I studied autotune two years, before I used it once," he said. "After I used it, n—-s started coming out of nowhere."
He has also been vocal about the disrespect he's experienced at the hands of peers.
The sound of Kanye West's 808's and Heartbreak album is undoubtedly indebted to T-Pain's debut album, Rapper Ternt Sanga. But according to the above interview with DJ Vlad, T-Pain was brought in as a consultant for the album, but was then made fun of by West, along with everyone around him.
West made "everybody in the studio join in with him to sing, like, 'T-Pain's shit is weak," T-Pain said.
Regardless of the hate, T-Pain remains one of the most influential acts of the past 15 years. Put some respect on his name.
Check out our list of some of his hottest tracks below.
"Buy U A Drank"
"Church"
"I'm Sprung"
"Bartender"
"I'm N Luv (Wit A Stripper)"
Photo credit: Getty Images