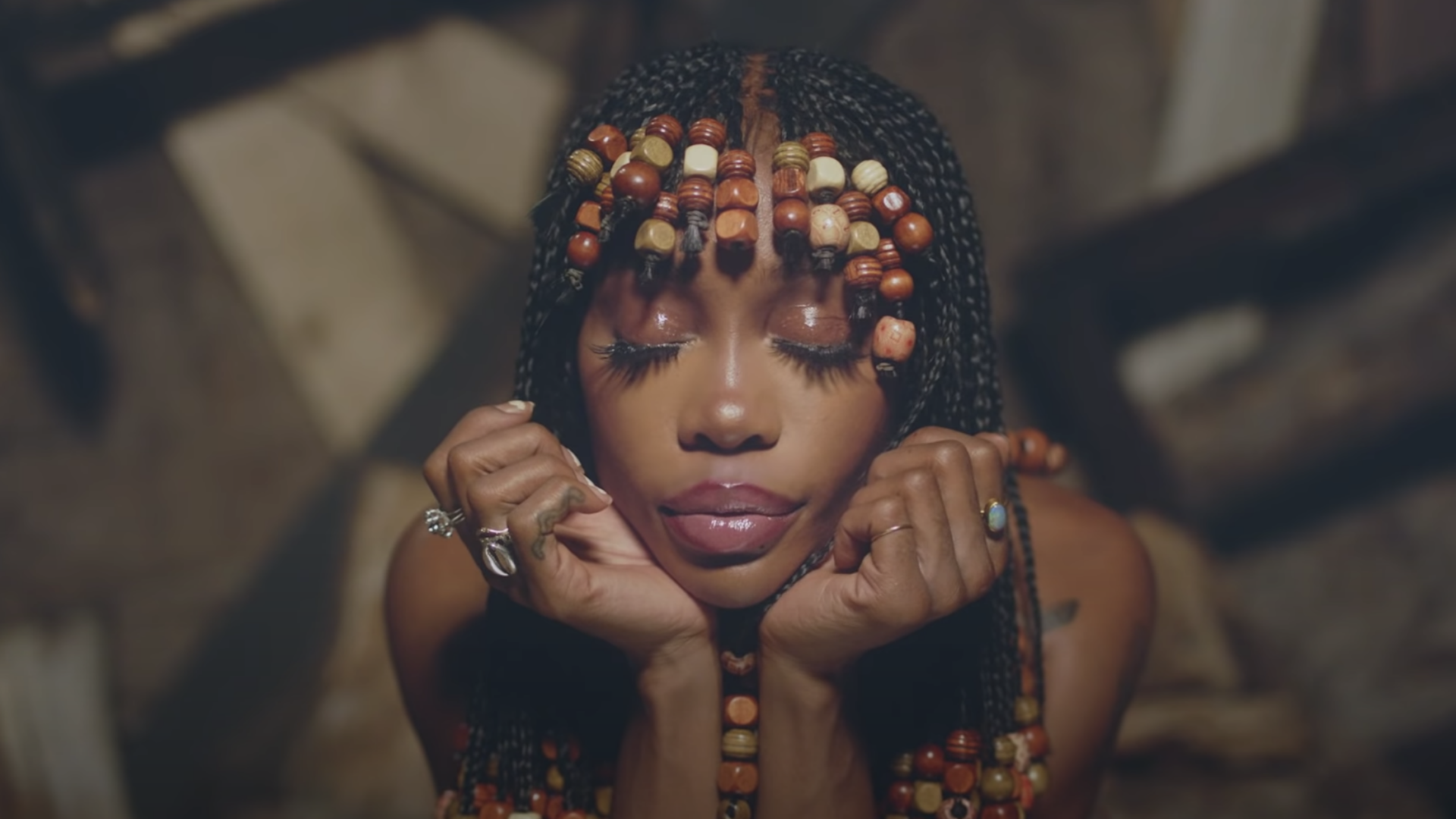 SZA Talks About New Single, "Hit Different"
"I just stopped trying to like overthink and I just wanted to give people something just to vibe because I have so much stuff that I'm just done holding onto."
After years of waiting for a formal single, fans are overjoyed at the news of a fresh SZA release titled "Hit Different." The Neptunes-produced song features R&B king Ty Dolla $ign and is all about the joys, and woes, of an addictive love that isn't quite the best. Ahead of the drop, SZA sat down with Apple Music's Zane Lowe about crafting the song and directing the video.
"I was swimming in my brain about what I wanted to say first, what I wanted to bring energy wise first," SZA said to the radio show host. "I just really — I just stopped trying to like overthink and I just wanted to give people something just to vibe because I have so much stuff that I'm just done holding onto."
The singer then talked about the collaborative process with The Neptunes and Ty Dolla $ign, saying "I'm fangirling off of having a track produced by probably the most formative producers and artists for me when I was growing up…Ty just came through. He's so effortless. He was like mumbling… and just said "Hit Different" and it really hit me differently."
SZA also took the reins for the song's video, directing the two part clip. For the second half, she leaned on her roots as a gymnast, performing from in front of a pommel horse. "We learned the choreography in two days. It was very serendipitous. I was just so grateful that everybody believed in me," she said.
She also solidified that she is working on a body of work but doesn't know exactly when it'll be released. "[T]his body of work that I've been working on…everything sounds different… I've been making a s**t ton of music. If you really leave it up to me, ain't no telling when s**t's gonna come out because I have anxiety,"
Whenever it drops, we know it'll hit different.
Watch the video for "Hit Different" below.
Photo credit: RCA/TDE