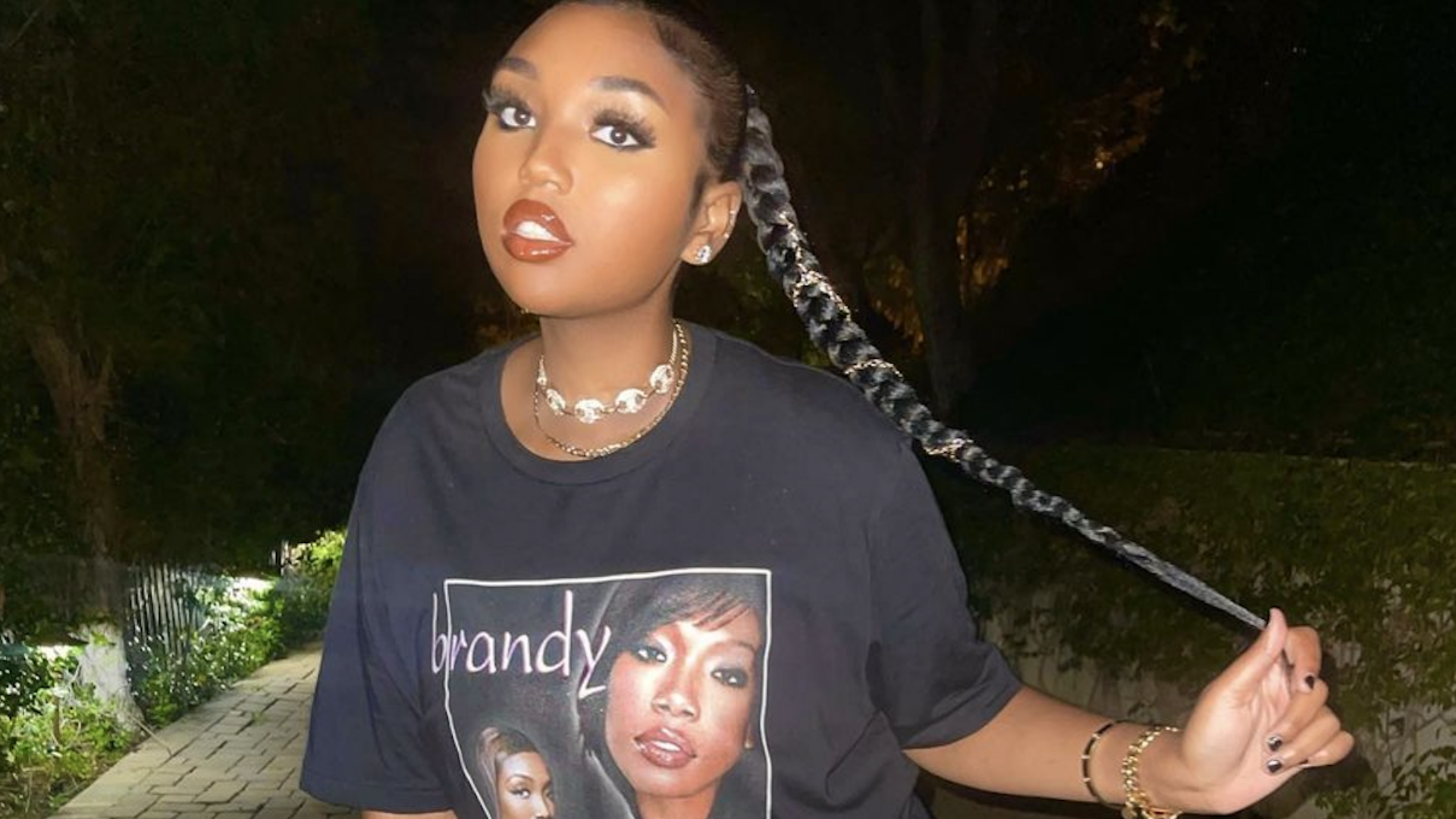 Brandy's Daughter, Sy'Rai, Pays Homage To Her Mom With A Nostalgic T-Shirt
The teen is also following in her famous mother's footsteps with her career choice.
In an Instagram post, Brandy's daughter, Sy'Rai Smith, posed in a graphic tee with her mother's 'Full Moon' album cover on the front. In the caption, she wrote, "mama's girl" and it seems to ring true as she's quickly following in her legendary mother's footsteps with her budding music career.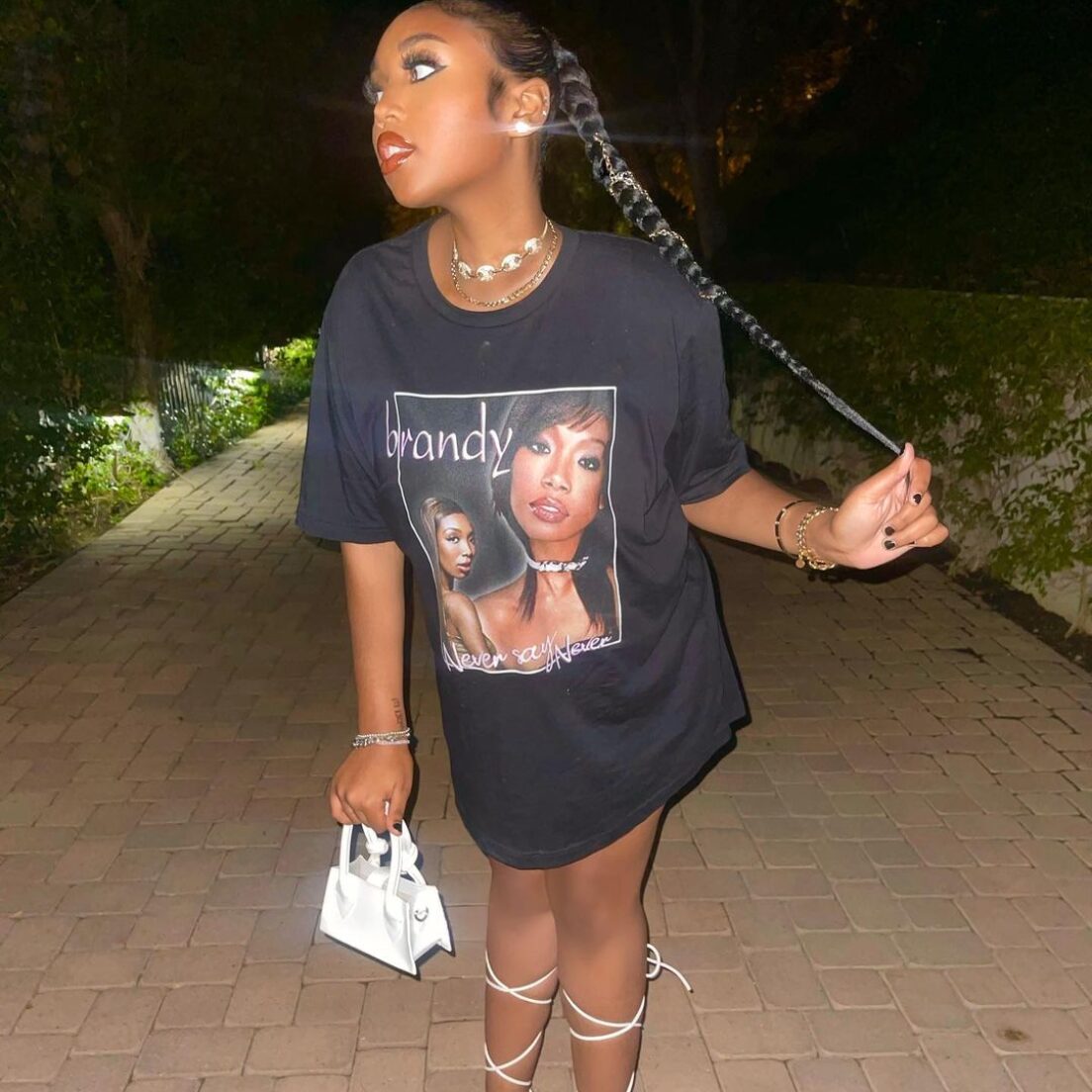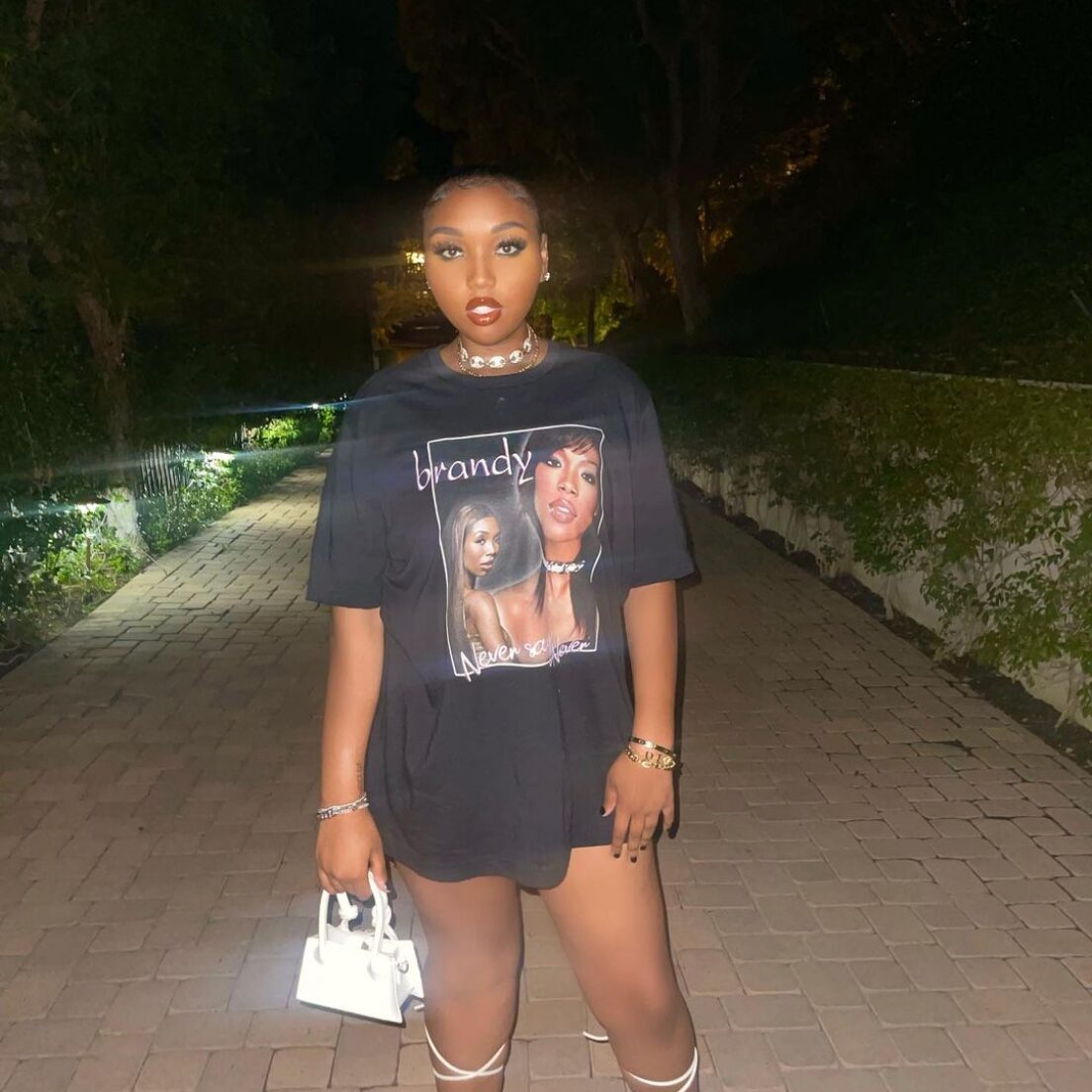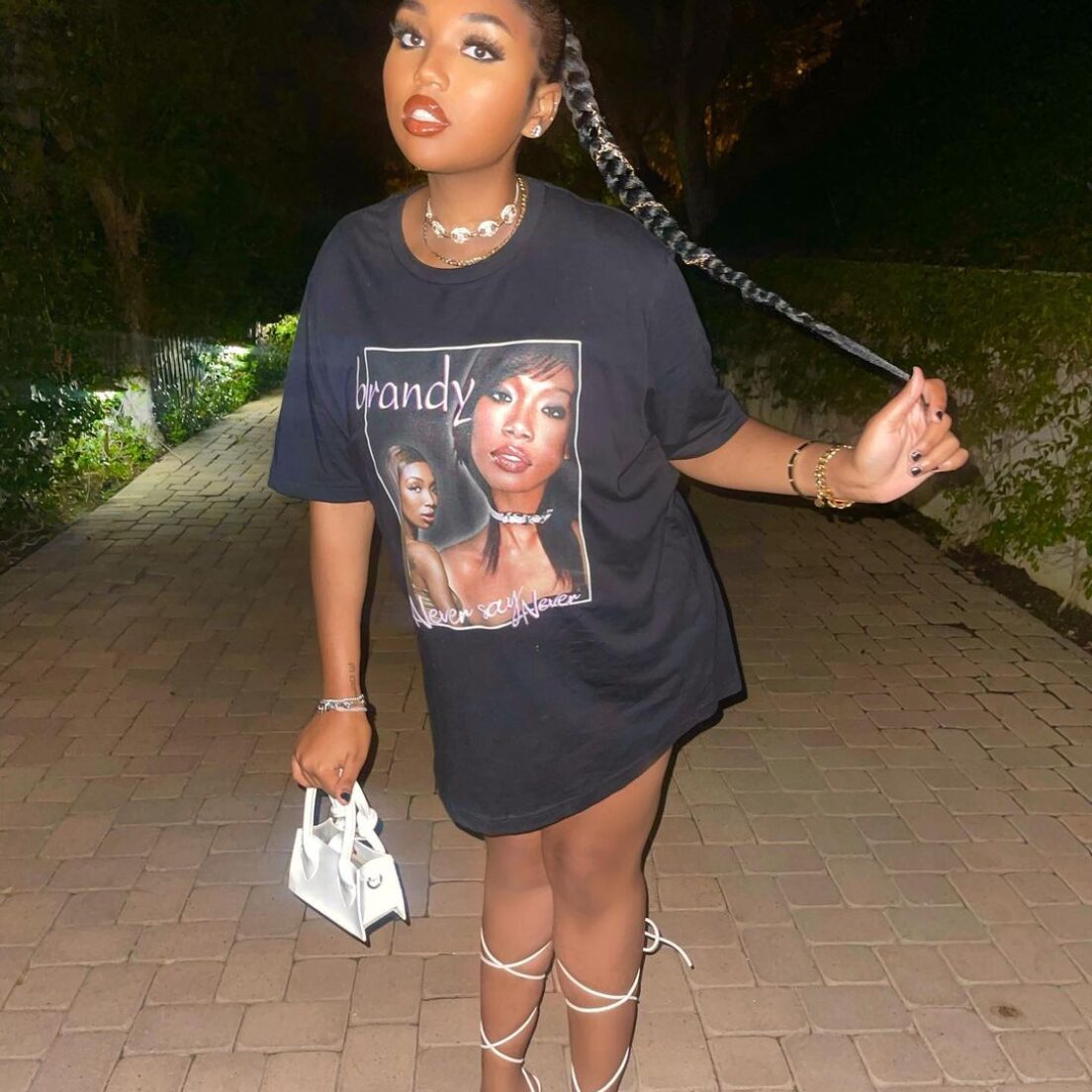 In 2020, when her mother Brandy released her seventh studio album, 'b7', Sy'Rai was featured on the eleventh track, 'High Heels'. Sy'Rai carries the same beautiful vocal tone and range that her mother holds, and it's clear that she takes inspiration from the iconic artist.
When Brandy spoke to Rolling Stone about the release of 'b7' back in July 2020, she had this to say about recording with her daughter, "So much fun! So exciting just to hear what she can do in the booth and how quick she is, and how her musicality is. She's just so talented. I love the way our voices sound together. I love the way we blend. Just to hear her doing so many different harmonies, it's like, "Wow, she's really been listening! She's really inspired!" This is something that she's born to do."
In November 2021, she covered Brandy's hit, "Almost Doesn't Count," on Steve Mackey's "Taco Tuesday" series on YouTube. She's also been active on her own YouTube channel under the name, Sy'Rai Smith where she not only posts singing covers but posts lifestyle videos and " a day in the life"-style videos.
Watch Sy'Rai cover Brandy's song, "Almost Doesn't Count," here.
Earlier this year, Sy'Rai and Brandy also teamed up for the "Cheaper by the Dozen" soundtrack on the song, "Nothing Without You."
It's clear that Sy'Rai has plenty of talents, whether it be singing or content creation, and we're always happy to celebrate her as she continues to do her thing!