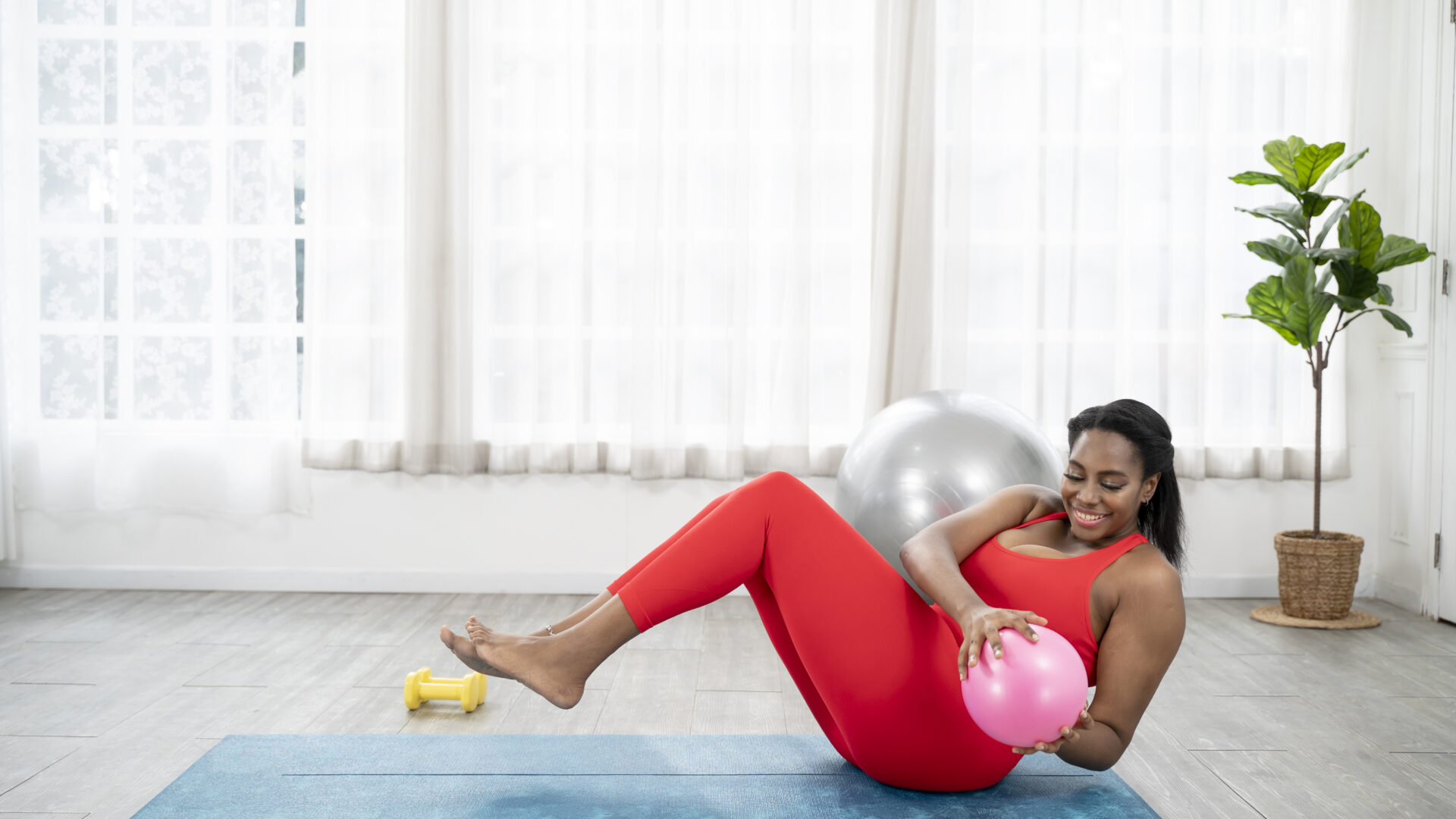 How To Start A Workout Routine For The Summer
Personal Trainer Julissa Brown gave us the starter kit
When we think of exercising and working out, we often look at it as a chore, but the premise of working out is about our mental health and physical wellness. Due to the pandemic and time moving faster, many of us have either fallen off or don't know where to start regarding a new workout routine for the summer.
Society and social media often make us feel insecure and self-conscious about keeping up with the popular body types at the moment instead of focusing on the positive mental aspect that working out can provide.
According to Science Daily, a study of 1.2 million people in the USA has found that people who exercise report having 1.5 fewer days of poor mental health a month than people who do not exercise.
So, for this summer, it's essential to put your focus on committing to a summer workout routine for yourself and have people around to hold you accountable.
GU spoke with personal trainer Julissa Brown to discuss all the tips for starting a beginner workout routine just in time for summer.
Read 'A Fitness Expert And A Nutritionist Weigh In On Lori Harvey's Diet And Workout Plan'
Don't Stress Over Having The Perfect Routine
Thanks to Instagram and TikTok, it can seem overwhelming to keep up with what the girls are doing online instead of curating a routine that works for you.
"As women, we put too much pressure on ourselves to get into the gym, and then I've noticed with my clients it stresses them out," Brown told GU. "You don't have to be a 6 am girl. You can be like 10 am girly and still get it in."
Have A Specific Goal
In order to have a consistent routine, it's best to work toward a certain goal instead of going into the gym on a whim.
"Create a follow-up plan for a specific workout because if you're going to the gym and you're doing just random workouts your mind-to-muscle connection is not going to be there because you're trying all these different things instead of following a plan and increasing your weight whenever it's time," Brown said.
Don't Follow Trends
You do not have to pressure yourself into becoming a gym obsessor and what the trendy trainers are doing, but instead, do what works for you and your body.
"[Beginners] think that they have to go so hard, at first instead of taking baby steps, especially you've worked out before, and you take a long break, and then you expect yourself to just jump back in it," Brown told GU. "So start off slow, and start going three times a week and then gradually increase from there."
Have A Nutritional Plan
When we think of nutrition and diets, we automatically think of something negative when in reality we can still eat what we want and have nutritional components in our meals.
"Try to look at it from a more my cup is half full so I can add these veggies and fruits in mind diet, but I can still have some ice cream at night. If I'm craving it, just don't eat the whole pint," Brown told GU.
Don't Put Too Much Pressure On Yourself
The ultimate factor to remember when building your workout routine is to simply start and go from there instead of pondering over when the right time is to start your workout journey.
"Once you start getting into your training, it's gonna make it easier because it's just going to be a part of your routine," Brown said. "You won't really even think about it and if you fall off for a couple of days, just get back on and start again it's really that simple."
Read 'A Guide To Having a Fit Girl Summer'
About Kenyatta: Clark Atlanta University and Medill School alumna Kenyatta Victoria is the Girls United writer covering everything from news, pop culture, lifestyle, and investigative stories. When not reporting, she's diving deep into her curated playlists or binging her favorite comfort shows.