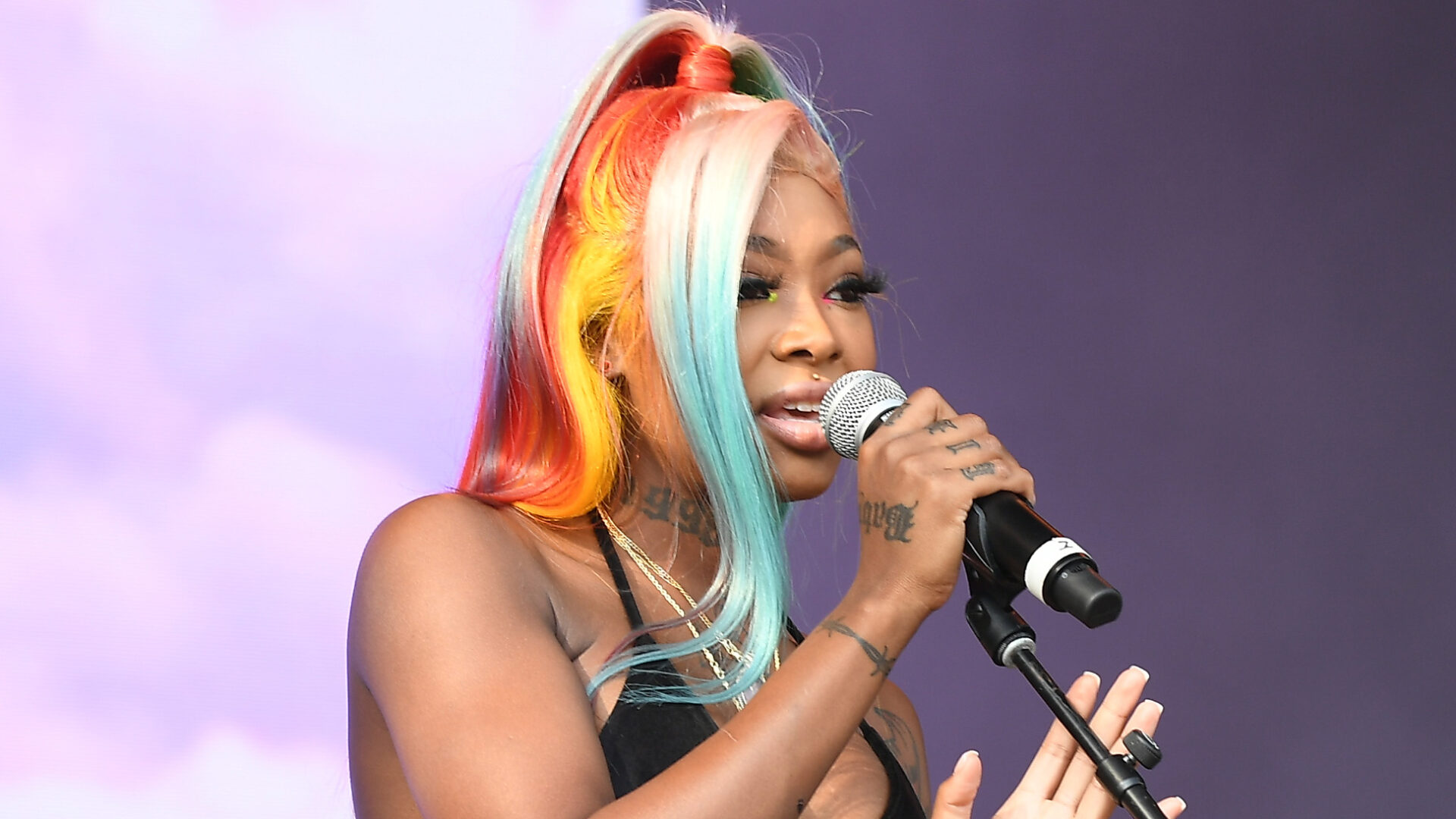 Summer Walker Advocates For Alternative Black Girls: 'Imagine Not…Wearing What You Want Until You Have Approval From The Rest Of Your Peers'
"For some reason [B]lack people ain't allowed to be goth, emo or alternative," she wrote.
Summer Walker is here for the girls — the emo girls, that is! The "Come Thru" singer recently posted on her alternate Instagram page a throwback photo of herself in a plaid skirt, satin bustier, blue hair, and a baby pink electric guitar.
"I wish I could find my old pics from high school, I had a shaved head, Mohawk, Afro, every color wig, blonde Bantu knots, shaved eye brows with 2 stripes of paint under my eyes like I was going to war lol," Walker began the post. "I had it all cause I didn't care to be MYSELF, and I still don't."
Read our 2019 piece on what the treatment of Summer Walker says about perceptions of mental health.
The 25-year-old contemporary R&B singer continued to explain how she never cared too much for the opinion of others and called out the haters who are "to pu— to step outside of societal norms." Walker added, "imagine not doing wearing what you want until you have approval from the rest of your peers…" followed by a throwing up emoji and crying laughing.
Throughout the post, the "Girls Need Love" songstress let fans know that the post would be here to stay on the feed and advised naysayers to "save your opinions." "I'ma keep being ME regardless despite the insecurities/envy/projection you have towards me," Walker said with a black heart and smiley face to end the sentence.
"If I was white no one would give af," she concluded her post. "For some reason black people ain't allowed to be goth emo or alternative but that's a different conversation"
Photo Credit: Paras Griffin/Getty Images