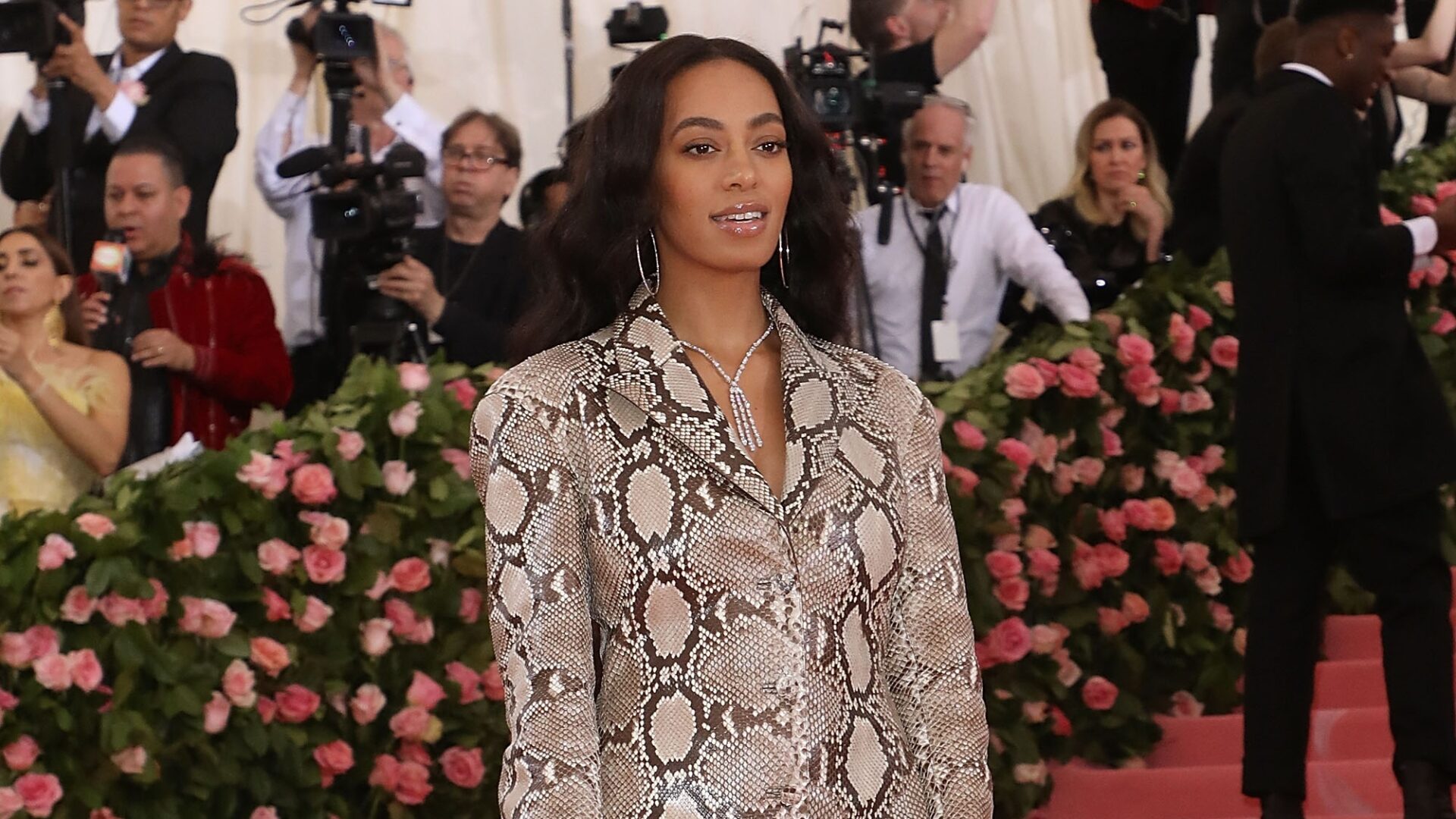 Solange Knowles To Receive 2022 NYU Trailblazer Award For International Women's Day
Solange is being recognized for empowering the work of Black artists.
Go, Solange! The Grammy Award-winning singer and songwriter will be receiving the 2022 NYU Global Trailblazer Award for Creative and Artistic Excellence in honor of International Women's Day on March 8th.
New York University has tapped Knowles as a recipient of the award as they launch NYU Women Lead: A Global Leadership Accelerator and its Global Black Women Leadership Initiative. Knowles will also be speaking with Dr. Lisa Coleman, the Vice President of Global Inclusion and Strategic Innovation of NYU, during an event on March 8th. It is free and open to the public via Zoom. You can register to attend here.
The university's goal is to "celebrate and amplify the prolific work of global women trailblazers—past and present—while centering gender equity and innovative leadership."
Knowles is being rewarded for creating pathways in visual arts, music and digital culture, as announced by the university. She is best known for songs such as "Losing You," "Cranes in the Sky," and "Almeda." Knowles has conducted performance art shows in the world's most notorious institutions such as the Sydney Opera House in 2020, the Art Exhibition of the Venice Biennale and the Getty Museum in 2019. She was previously recognized as Harvard University's Artist of the Year in 2018 and was a recipient of the Lena Horne Prize in 2020 for producing work at the intersection of arts and activism.
Knowles is also being recognized for creating Saint Heron, a multidisciplinary platform that empowers the work of Black and brown creatives. Established in 2013, Saint Heron was created to amplify Black voices in art. Recently, Saint Heron launched a ceramics residency program to promote the talent of Black women practicing ceramics art.
Photo Credit: Photo by Taylor Hill/FilmMagic