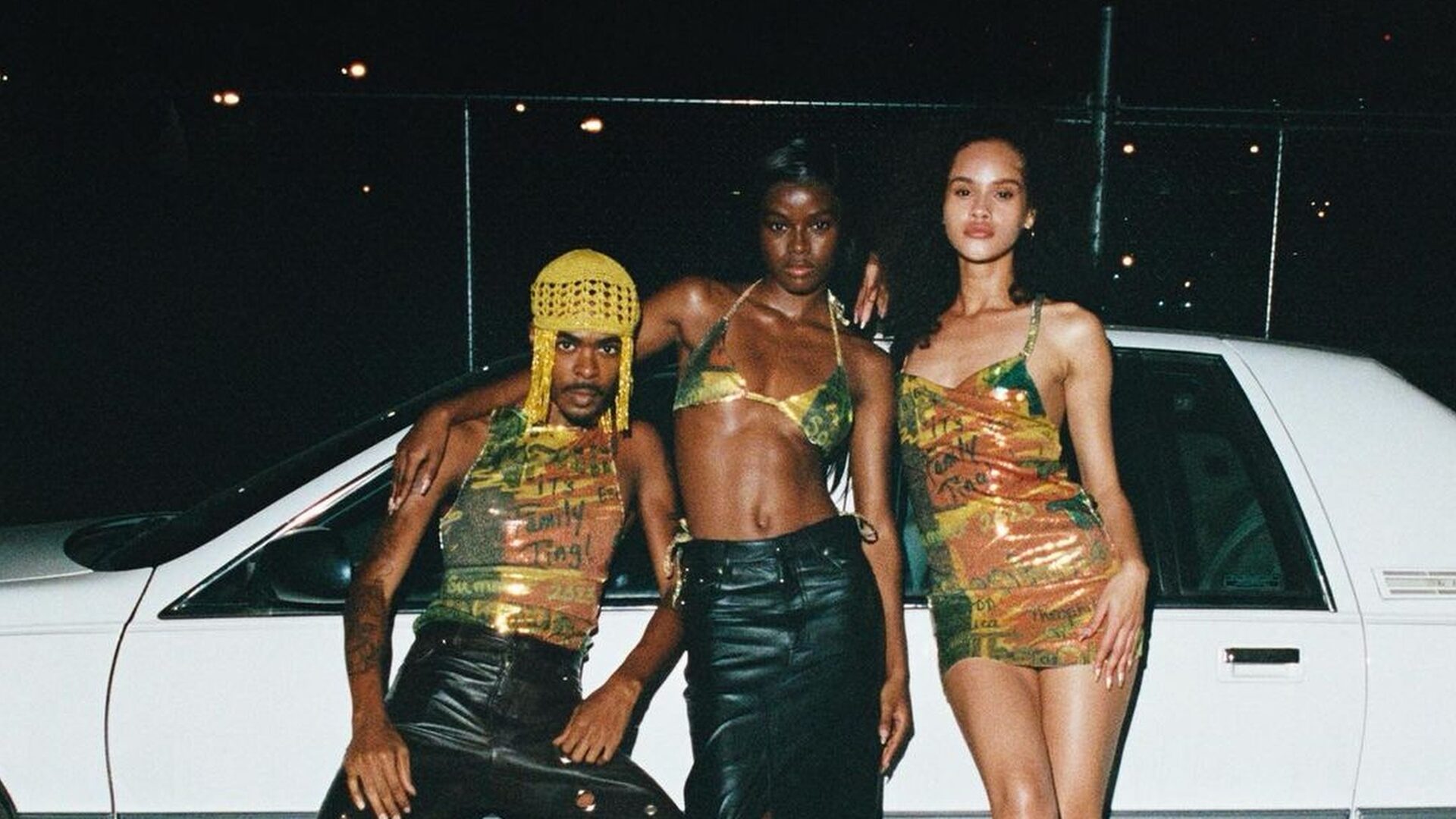 How Social Media Amplified The Support Of Black Fashion Designers
From OG brands to new creatives, there's an overflow of new Black talent
For many older Gen Z'ers during high school, it seemed like the only designers we were rocking would be Coach, Ralph Lauren and, if you want to take it back, Dooney & Bourke. These labels became staples in our wardrobe, but it never really dawned on us that they might've been our only options regarding luxury pieces.
Of course, in history, we've seen brands like Rocawear, FUBU and Sean John, but now we're seeing a shift in Black-owned fashion on a larger scale. Before, we would have to see our favorite celebrities step out on the scene and get caught by paparazzi wearing the newest ensembles. Thanks to social media, designers have more ways to get recognized for their work.
Platforms like YouTube, Instagram, Pinterest and TikTok have given Black creatives a safe space for their art. According to the Asia Pacific Journal of Marketing and Logistics, marketers may strengthen consumer–brand engagement by using trendy content, along with encouraging interaction and positive exposure on social media platforms, to build strong and positive brand knowledge in consumers' minds.
We all know 2020 served as a national call out to high-end brands and companies to be more inclusive, but it also acted as a moment to spotlight new Black designer brands who were putting in the work to help consumers feel seen.
Read 'New Hair Trends We Want To See At NYFW'
With the rise of influencers and social media commentators, a new lane opened for Black designers to gain traction. They no longer had to wait on a big-name celebrity to sport their pieces when fashion influencers could easily make a try-on haul or post online.
"The pandemic accelerated the ongoing retail shift from brick-and-mortar stores to online purchasing years into the future," Maria Rugolo, an apparel industry analyst, told NPD. "Ready or not, with consumers sheltered at home last year, fashion retailing needed to adapt, and that adaptation had to happen quickly. With this shift, impulse purchasing also shifted. As these platforms make purchasing even easier, with one-click shopping and the ability to buy instantly, social media will continue to gain more impulse-purchase attention."
Social media impacts the marketing and purchase opportunities for consumers and provides a space for designers to take ownership of their work and demand their credit. In true Gen Z fashion, we're in a climate where it's crucial for Black creatives to gain recognition for their work, especially in fashion. With the trend of fast fashion brands, social media has become a space for Black designers to rightfully gatekeep their hard work.
Though we cannot stop large corporate brands from taking inspiration from Black designers, what we can do is amplify the voices of these designers. Now that many of us are chronically online, it only takes a second to post, like, and share the work of designers working to get in these rooms and ultimately create new spaces.
According to the McKinsey Institute for Black Economic Mobility, with fashion, research shows that Black consumers are up to 2.3 times more likely than non-Black consumers to switch to a Black-owned apparel or footwear brand. This demand for fashion brands that speak to Black culture is especially prominent in luxury fashion goods: two of the top ten key buying factors for Black survey respondents are brand inclusivity and leadership diversity.
With New York Fashion Week commencing, we must continue spotlighting designers and creatives making their waves in the fashion industry. So, while you're scrolling on Twitter, TikTok, and Instagram, don't be afraid to make an effort to support new and seasoned Black designers who are probably making the next viral fashion trend.
Read 'Here Are The Fashionistas To Follow This New York Fashion Week'
About Kenyatta: Clark Atlanta University and Medill School alumna Kenyatta Victoria is the Girls United writer covering everything from news, pop culture, lifestyle, and investigative stories. When not reporting, she's diving deep into her curated playlists or binging her favorite comfort shows.