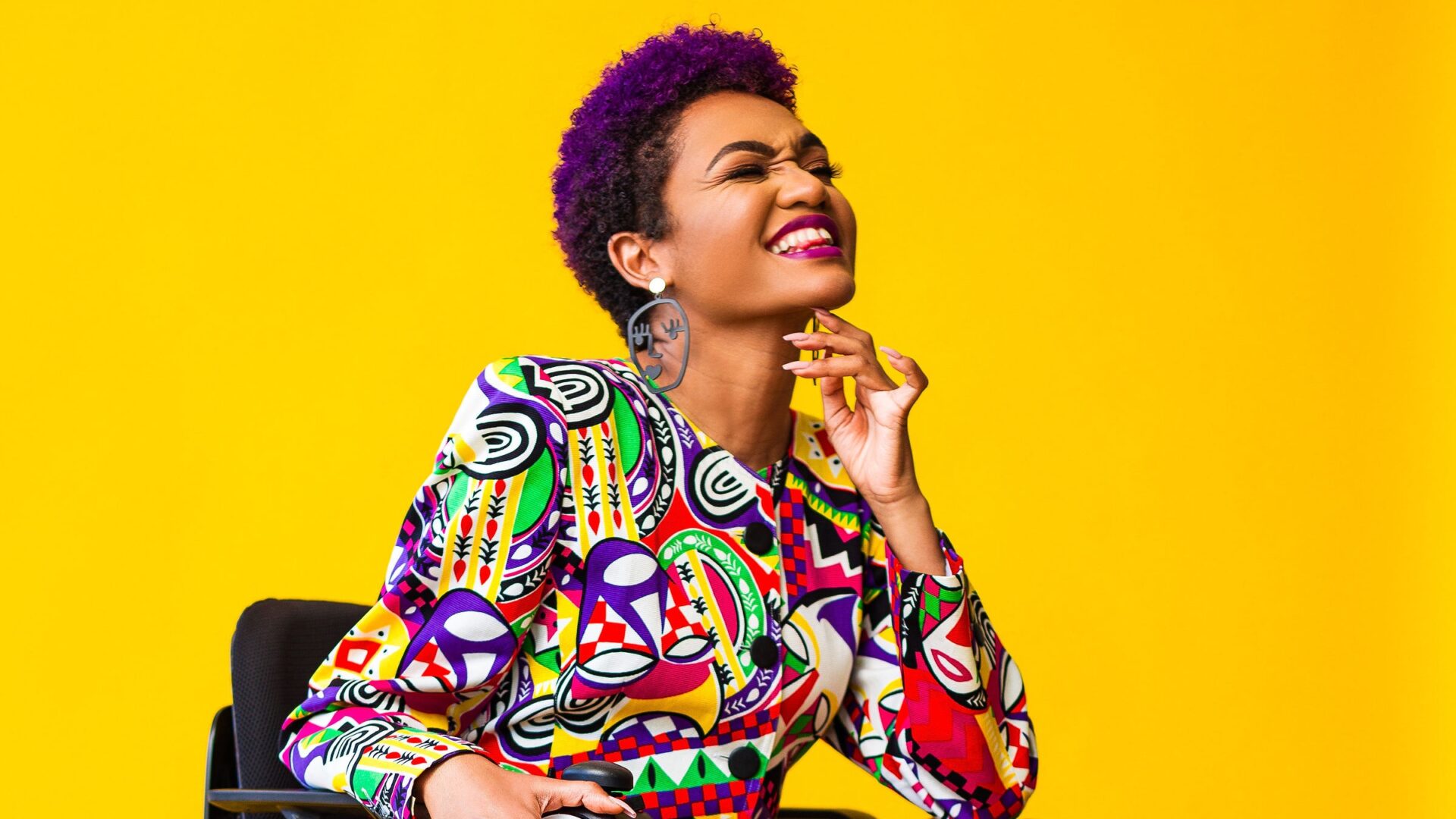 'Sex Lives Of College Girls' Star Lauren Spencer Opens Up In New Book
Spencer continues to be an advocate for people with disabilities in Hollywood
Lauren "Lolo" Spencer always had a certain grit and flavor, knowing she would be a star no matter how that looked. Her purpose shifted at 14 after diagnosis with amyotrophic lateral sclerosis, ALS, or Lou Gehrig's disease.
At that moment, she had no choice but to achieve that childhood dream and show others with disabilities that their goals were also attainable. "Society has never supported people with disabilities' dreams," Spencer penned in her book "Access Your Drive and Enjoy the Ride." "We aren't taught about disability in history books; we are conditioned to ignore people with disabilities from the moment we enter the classroom as six-year-olds."
Read "Girls United Ranks Best TV Shows and Movies of 2022"
After making a breakthrough in Hollywood by playing "Joceyln" on the HBO Max series Sex Lives Of College Girls, Spencer made it her duty to advocate and push media, publications, and social networks to focus on the humanity of those with disabilities.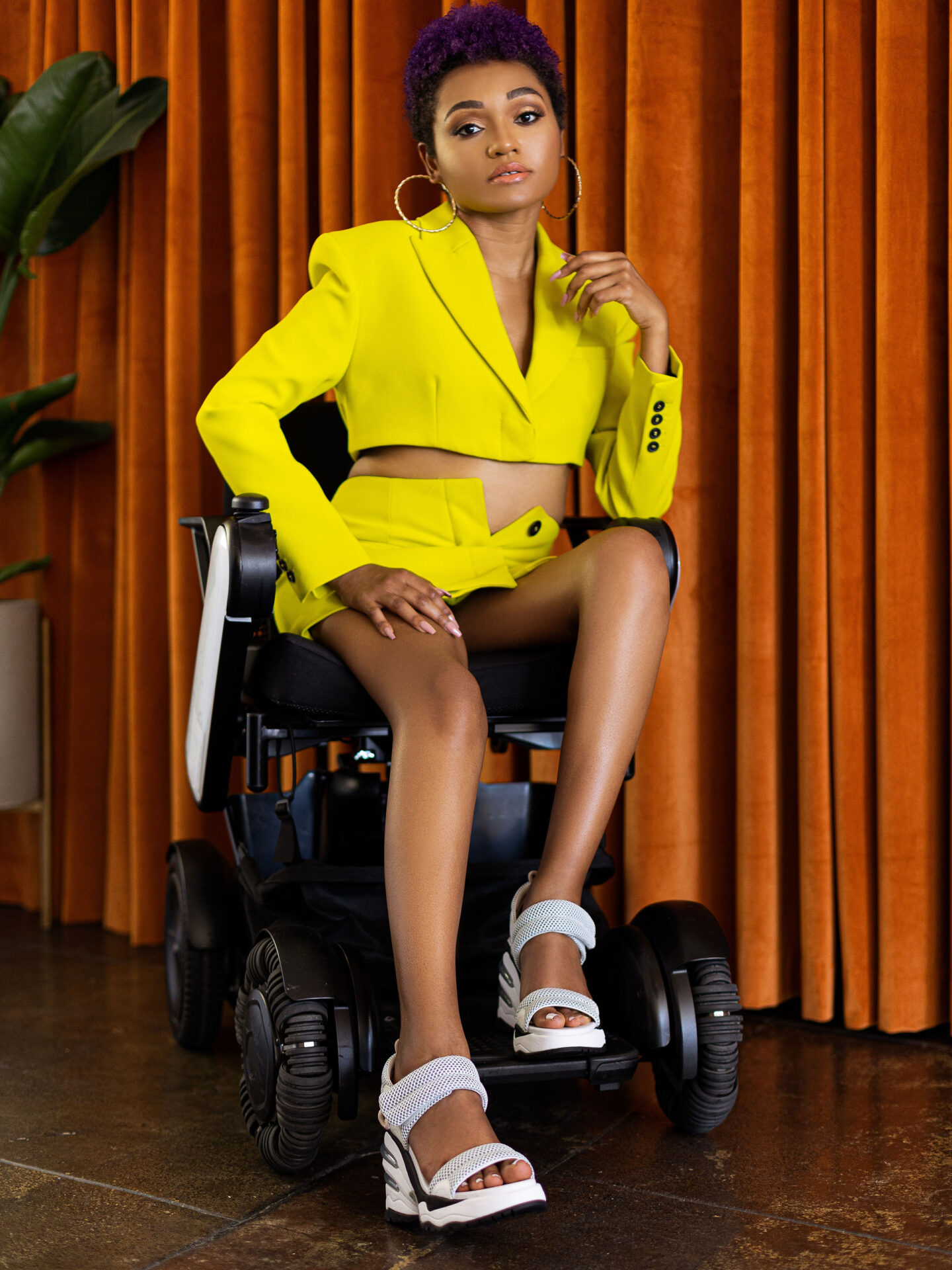 "The experience of living with a disability is not exclusive to only people with disabilities because it affects families, friends, spouses, and siblings," Spencer told GU. "If everyone is going to experience this life, let me show you through my life and experiences that you don't have to skip a beat on what you desire in your life to happen."
Thus her book "Access Your Drive and Enjoy the Ride," was born, where she mentally prepped for two years to give her supporters a raw and uncut look into who she was beyond being a Film Independent Spirit Award-nominated actress, model, public speaker, and social media content creator. GU caught up with the renaissance woman to chat about her journey writing this book, new beginnings, advocacy, and her dream rom-com.
Girls United: How did you mentally prepare to share your journey?
Lauren Spencer: It was a process because I had to be sure that the experiences of my life that I wanted to use and share translated a lesson that I learned that I felt could be universal to all. I am trying to remember what those moments were. Of those moments, I didn't want to revisit those, but I knew that it was an imperative moment to speak about certain lessons to be shared.
Now that the book is out, how are you feeling, and how do you want people to receive your story?
So it is a little nerve-wracking to know that people are learning about these experiences that I had in my life, but it's also exciting. The part that I'm hoping for is the book helping other people. I hope that's what's happening right now. That's all I care about. I can push my nerves, ego, and pride to the side as long as I know the book is helpful.
How did you come up with the title, "Access Your Drive and Enjoy The Ride," and what inspired you?
It was so hard to title the book. I wanted it to have a fun energy to it, but I also had to be sure that people didn't mistake it for a memoir, all the way that they understood that this was like a self-help book. I had to have that twist, and I liked the play on, drive, and ride because I ride around in my wheelchair. Then I had to think about the book's overall message of making a decision knowing that this whole life is a journey, achieving your dreams is a journey, but to do that, you have to be driven, determined, and get past these specific benchmarks in your life. So I came up with access to your drive part, and then a friend came up with the enjoy your ride part.
What was your favorite chapter to write for the book?
Probably independent, but you know, I spelled "I-N-D-E-P-E-N-D-E-N-T" because I'm ratchet. That's probably my favorite one because that was such a crucial moment in my life. Being able to talk about the importance of living independently with a disability, what that looks like, and how I was able to experience it and learn about it. So, that one because it reminded me of a very important time in my life.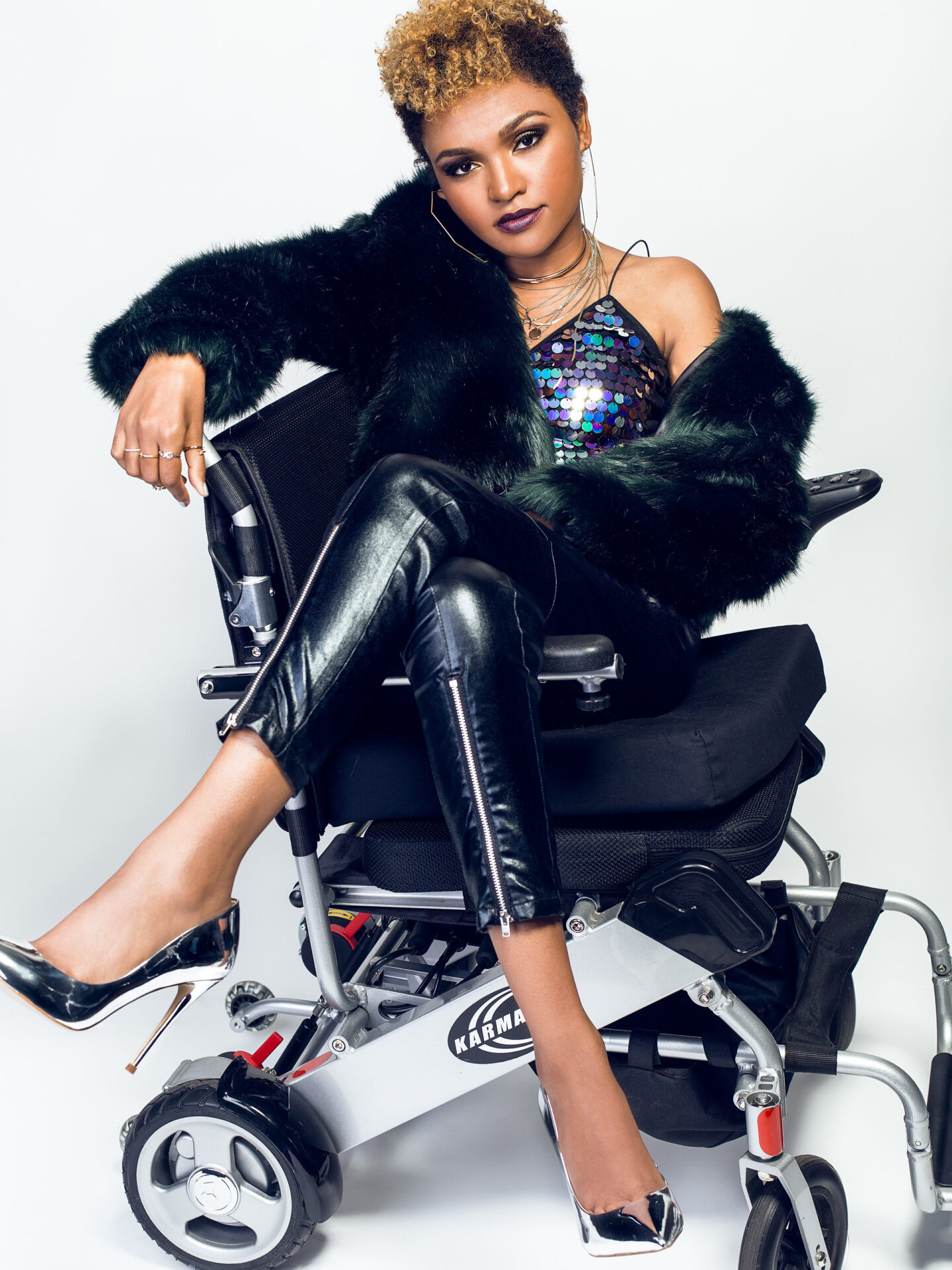 How are you ensuring that the next generation continues to know that having a disability, and being in the entertainment industry, doesn't have to be taboo?
It's still a process, to be honest. I don't have a complete answer for that because whatever, there's still the experience of someone who isn't experienced to get at the same enjoyable level that I am. But my whole theory behind it is if nobody does it, it never gets done. So I ensure the next generation is, 'Hey, me and a few other people in this industry are doing the work.' So that way, by the time it's time for you to show up and beat, show off your talent, and live your dreams in this industry, you don't have to worry about it in the same way we had to.
You mentioned being a master manifester. What are some of the goals and \aspirations that you're looking forward to achieving this year?
Of course, I'm always on a mission to be opposite Michael B. Jordan in a rom-com. I went to Essence Black Women in Hollywood brunch and met Daniel Kaluuya and Ryan Coogler. The whole time I was talking to them, I thought if Michael B. Jordan were here with them, I would have pitched my a– off for a rom-com.
We couldn't leave this without asking you about The Sex Lives of College Girls. What do you want to see more for your character Jocelyn next season?
I want Jocelyn to be in more scenes with the boys she talks about. She got her make out moment last season, so I want to continue to see those moments happen to her. I would love for people to learn more about Jocelyn outside of the boys and the parties and to understand more about how she became spicy and confident and that girl on campus.
Read "What 'Euphoria' Gets Right About The High School Experience"
About Kenyatta: Clark Atlanta University and Medill School alumna Kenyatta Victoria is the Girls United writer covering everything from news, pop culture, lifestyle, and investigative stories. When not reporting, she's diving deep into her curated playlists or binging her favorite comfort shows.