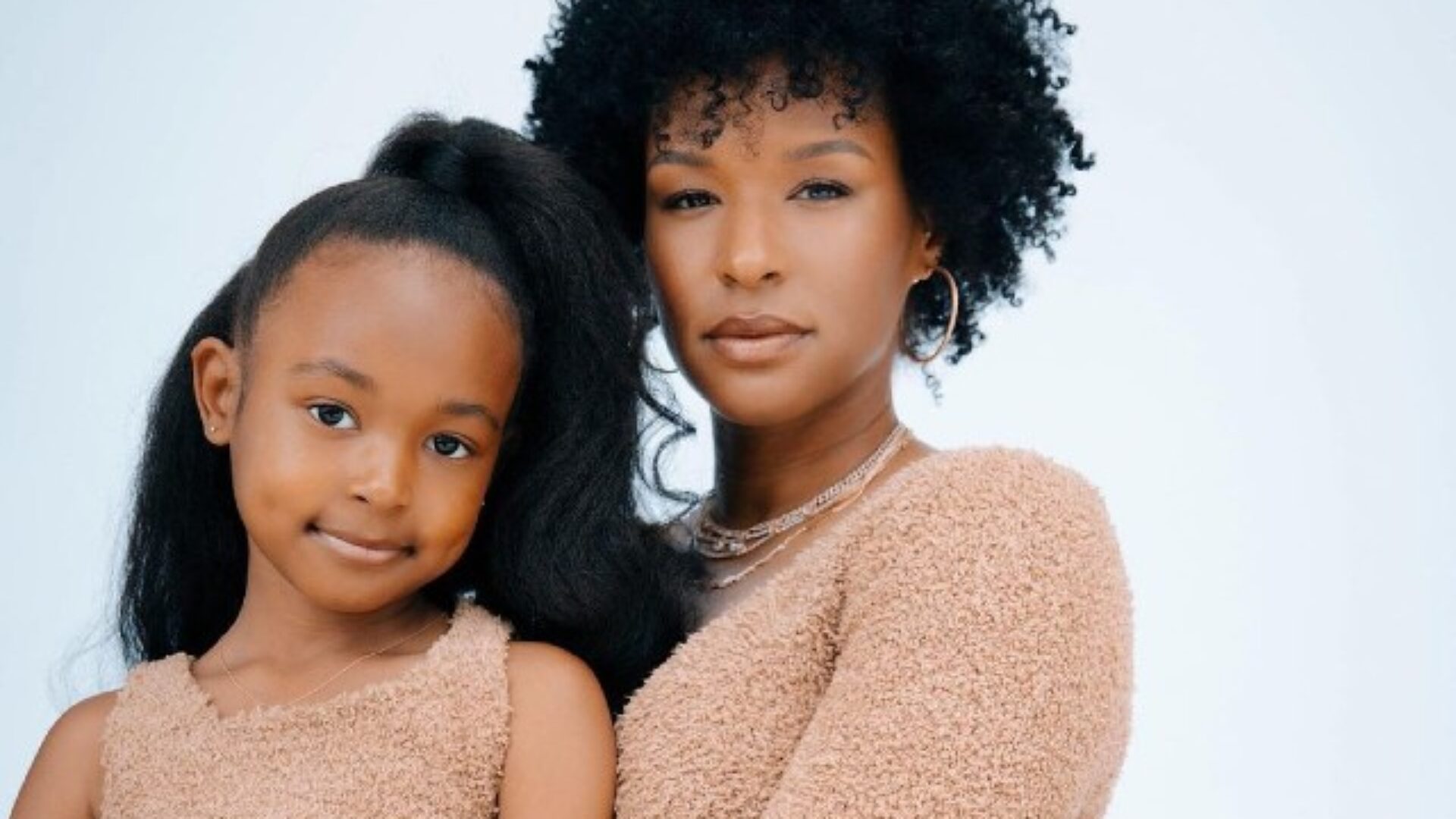 Savannah James Shows Daughter Zhuri James' Hair Routine
James shared a sneak peek into the wash and trim routine that she says helped her daughter achieve length.
Savannah James is making self-care Sundays take on a whole new meaning. On March 6, she unveiled a step-by-step process of styling her daughter Zhuri's hair in an Instagram video and showed off some serious skill.
"I am not a professional. I'm a kitchen beautician," she wrote before adding a laughing-crying emoji. The salon chair, the dryer and professional salon gown secured around Zhuri seem to say otherwise.
James shared a sneak peek into the wash and trim routine that she says helped her daughter achieve length. "The process I use has gotten us to these lengths through the last 7 years," wrote James before adding, "please don't come for me."
In the video, James uses a hair oil specifically catered to her daughter's hair, a flat iron and a pair of scissors. After straightening Zhuri's hair, she proceeds to section off each strand and trim them one by one.
"I will share more details soon!" wrote James. Regular trimming, hydration and careful hair care is key in achieving longer locks, no matter the texture. We can't wait for James to spill the details of the products she uses – including what hair oil she applies on Zhuri's scalp and strands.
James' followers marveled at the final result of Zhuri's styling and trimming routine. "Teach me thy ways," commented an Instagram user. "Sooooo are you taking appointments?" wrote another.
Savannah and LeBron James share three children together: 17-year-old Lebron James, Jr., 14-year-old Bryce and 7-year-old Zhuri. The couple regularly share sneak peeks of their family life on Instagram, such as Zhuri's Instagram page, which they manage.
Savannah previously told Essence that when it comes to sharing details of her family life, she does what feels right as she prefers to stay private. "With all the social media outlets, I feel like I have the choice to show you what I want to show you," she said. "I have a good time with my kids. I love to turn on music and we all dance in the living room together. But you'll never see me. I will not post me dancing," James added.
It isn't the mother's first time sharing styling tips for her daughter's hair. In February 2020, Savannah James posted a YouTube video in which she styles Zhuri's hair in four different natural hairstyles.
We can't wait for Savannah James to share more details of what goes into her daughter's hair routine.