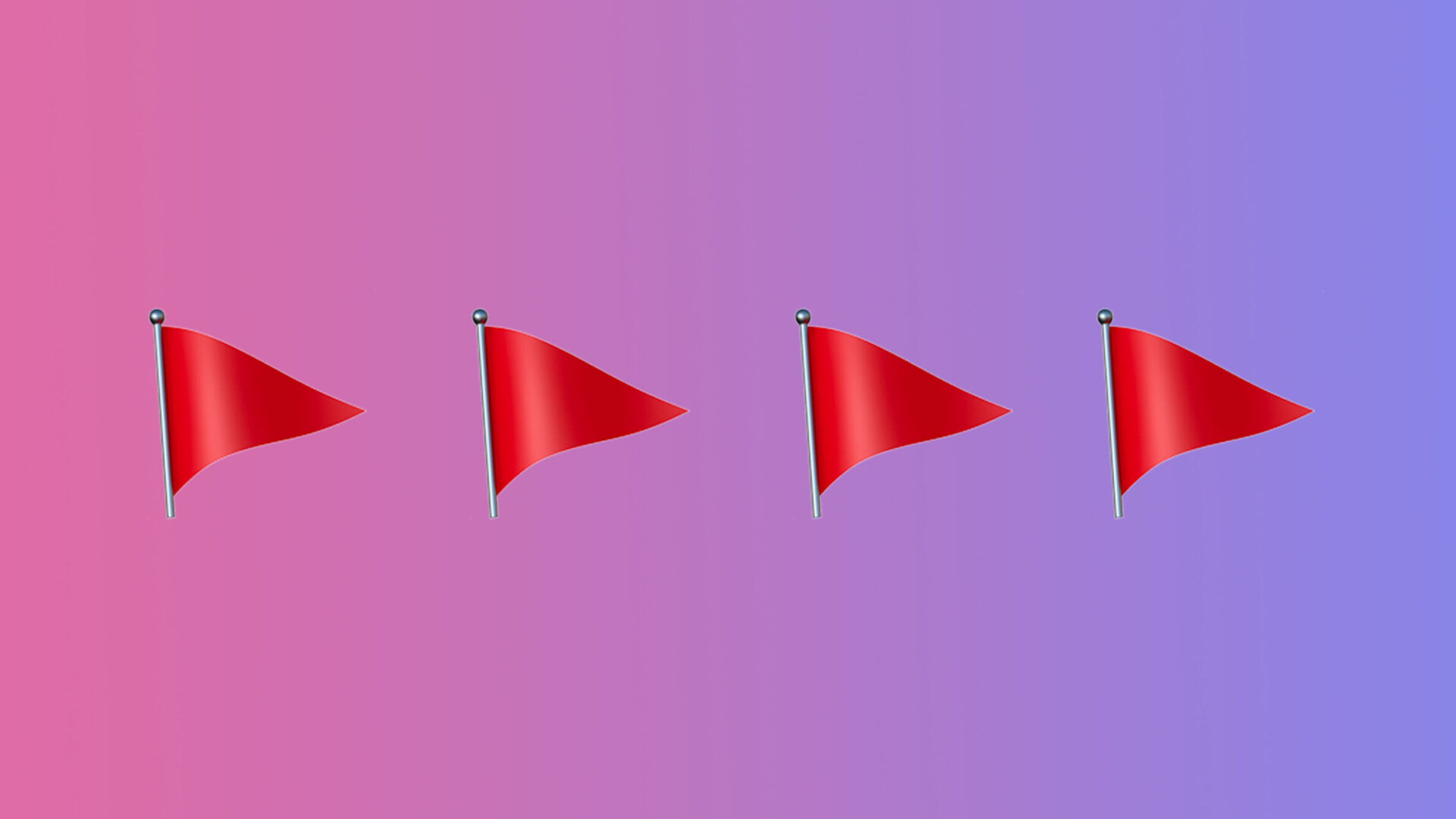 This Is Why Your Twitter Timeline Is Full Of Red Flag Emojis
Let's talk relationships.
Another week, another viral tweet format on Twitter. This time around, social media users are talking about red flags in relationships. You know, anything that makes you want to bail on your boo thing ASAP, no Rocky. Some of the responses are serious to people, like if your partner conveniently leaves their wallet at home on 3 consecutive dates or is a little bit *too* attached to their parent, while others are more playful and based on music tastes and regional etiquette. Like Jacquees unearthed dance routine, Ciara' prayer being a part of Summer Walker's album roll out and Blac Chyna talking about the COVID-19 vaccine in the airport, people just can't stop talking about it.
Read about 5 relationship red flags you shouldn't ignore.
Twitter is a space where relationship discourse happens pretty consistently. Folsk are comfortable talking about the ins and outs of romance and questions about the price of dates recirculate on a monthly basis. Why? Well, people like to use their voice. Being heard is a basic desire rooted in emotional validation and its totally fair. We want to know that our opinions hold weight, even to complete strangers, or that our jokes land as intended. In a time when isolation prevails, generally speaking, feeling some sense of community brings about a certain warmth.
Looking for ways to connect with your partner during the pandemic? We've got you covered.
Granted, there are trolls. These are people who thrive on chaotic sentiments, play devil's advocate for literally no reason and aspire to be the elusive mosquito in the room. They make essentially benign conversations deeply uncomfortable on purpose because why not? Here's how to best navigate that if one of your red flag posts gets their attention.
Nevertheless, discussions continue because that's the fabric of the platform. You talk, either into the void or to online associates, and the world just may respond.
Keep scrolling to check out some of our favorite "red flag" tweets.