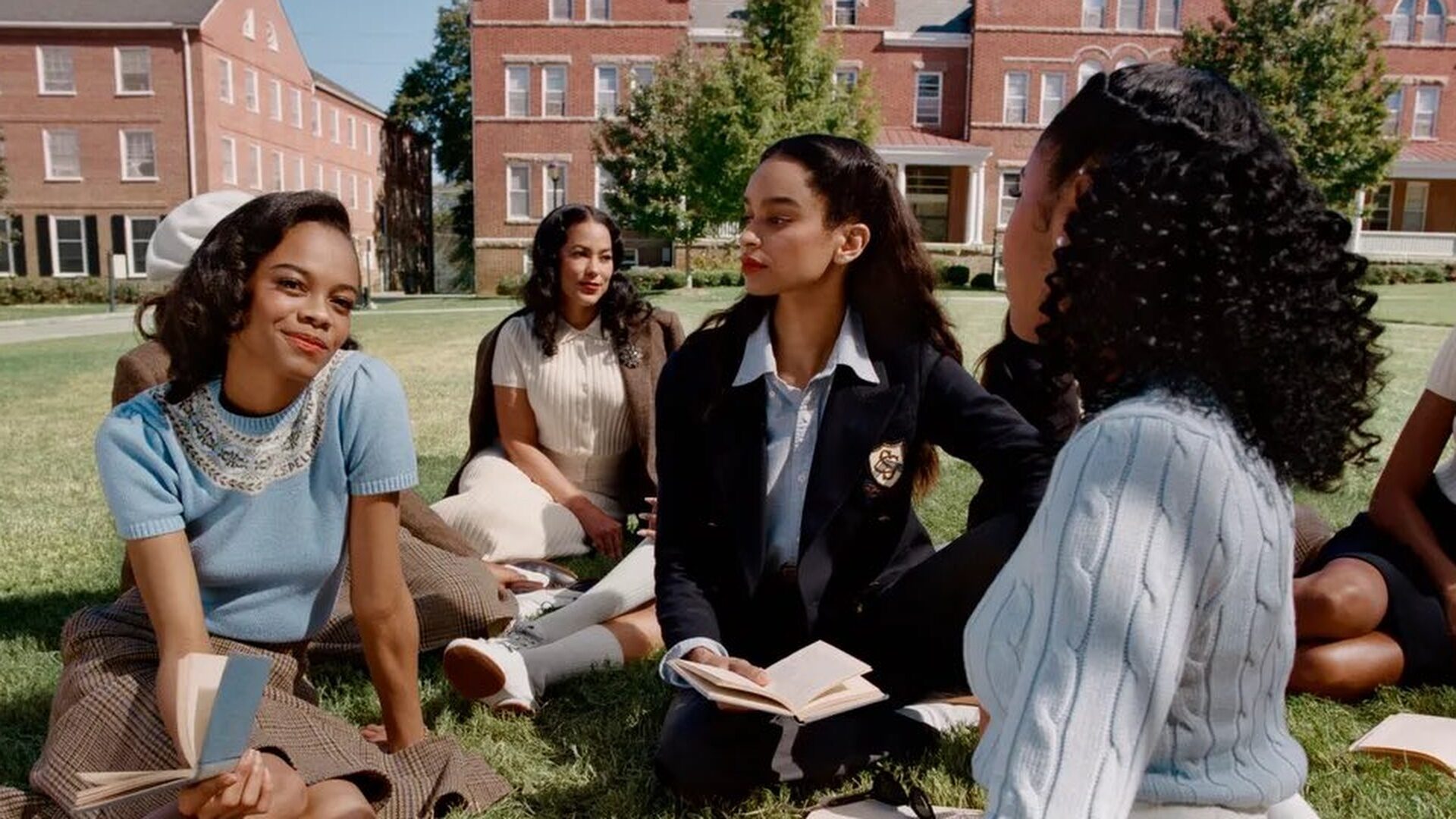 Here's Why Ralph Lauren's Return To NYFW Is Nostalgic To Zillennials
With great anticipation, Ralph Lauren returns with his new collection on the first day of Fashion Week.
Most of you are already strategizing your next couple of looks to attend the biggest fashion industry event of the year. New York Fashion Week is among us, and every fashion designer pulls out all the stops for their grand reveal. Ralph Lauren, who has been on a four-year hiatus, is returning with a new collection on the first day of Fashion Week.
For most Millenials and Gen Z'ers, one's first fashion beginners kit featured something from the Ralph Lauren collection to make your outfit perfectly perfect. Ralph Lauren, also known as Ralph Lifshitz, has single-handedly captured the essence of American culture with its diversity in its brand architecture.
Read 'Ralph Lauren Unveils New Collaboration With Spelman, Morehouse College'
Celebrities from Zendaya to Oprah have praised Ralph Lauren for its timeless and elegant statement pieces that have been known to make a staple at every red carpet-event effortlessly.
Beyoncé was styled by the designer in a custom cream-satin halter gown with a pleated cutout train, evening gloves, and a fabulous feather wrap to open her Renaissance World Tour in DC. The icon recently teamed up with Ralph again for her Las Vegas show in a cream bodysuit, top hat, and a walking stick with all-black stretch Swarovski crystal platform boots. Talk about a slay!
Generally, Baby Boomers often criticized the cost of Ralph Lauren for being too expensive. Still, the brand became a phenomenon for Millennials and Gen Z'ers as one of the major luxury brands you wore at school, birthday parties and of course the mall. Lauren's objective has always been not to exclude the working class from the fashion world. Which contributed to his small beginnings as a tie maker.
Founded in 1967, Polo emerged and was associated with his handmade ties. These high-end fabric ties catapulted his business within the first year by obtaining a revenue of $500,000 dollars. As he branched his brand to buyers such as Neiman Marcus and Bloomingdales, he launched Polo as a public company on June 11, 1997.
Although Lauren stepped down from his role as CEO in 2015, he maintained his creative input and has focused his energy on philanthropy work throughout the years. While Lauren has started multiple foundations focusing on cancer research, it was only a matter of time before the icon returned to the fashion world. With his recent fashion event appearances, many hoped that the rumors were true about Ralph Lauren coming out of his hiatus.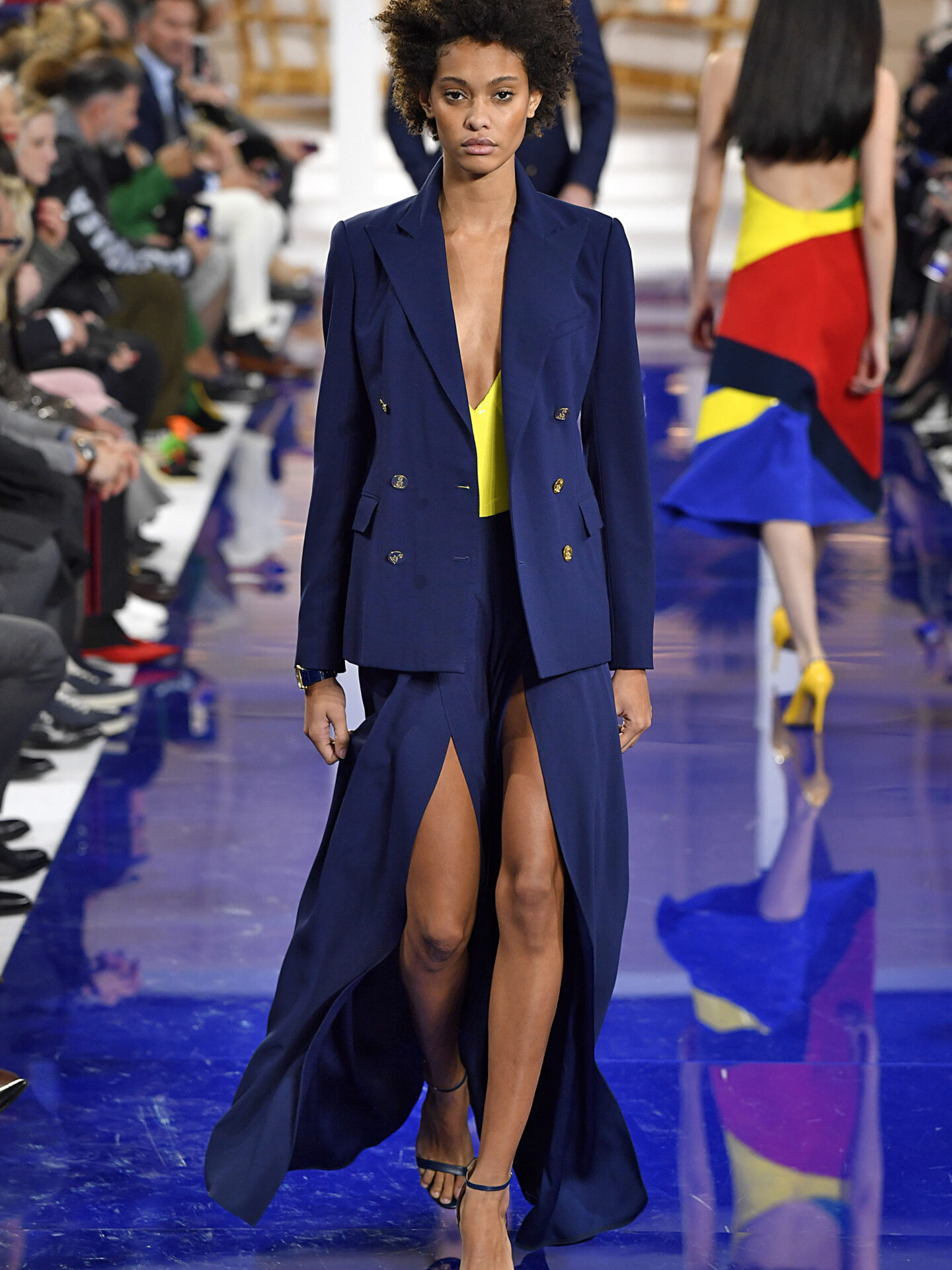 NEW YORK, NY – A model walks the runway at the Ralph Lauren Ready to Wear Spring/Summer 2018 fashion show during the New York Fashion Week (Photo by Victor VIRGILE/Gamma-Rapho via Getty Images)
In 2017, he hired Jonathan Bottomley, Chief Marketing Officer, who helped create more marketing endeavors for the company's architecture strategy to elevate its brand equity.
Moreover, Patrice Louvet, CEO of Ralph Lauren, has expressed that the company has been exploring new and innovative ways to engage with the younger generation.
Last year, The designer brand released a capsule collection for HBCUs including Spelman and Morehouse College. The line paid homage to the 1920s to 1950s style and highlights the trend Black college students created with the brand.
"It was really important to steep this in history to show that this is not new," James Jeter, Ralph Lauren director of concept design and special projects told WWD.
In the fiscal second quarter of 2022, the company launched in association with Zepeto, its first digital apparel collection.
They also provided exclusive Next Generation-focused capsules with Urban Outfitters and ASOS and will launch a new Ralph's Club fragrance. According to Morgan Stanley analysts, the luxury company could sell virtually 57 billion dollars by 2030.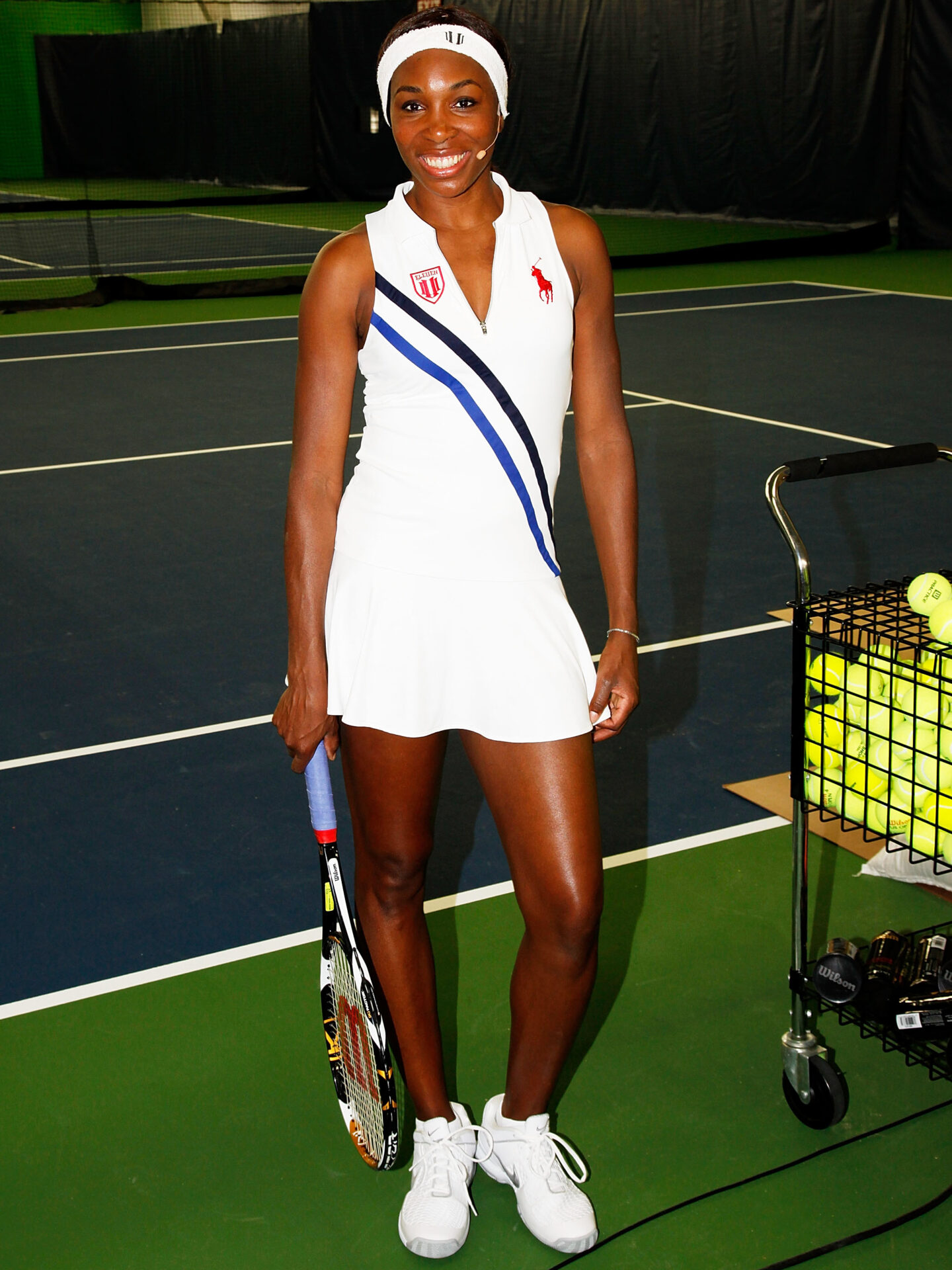 NEW YORK – AUGUST 26: Venus Williams attends the Polo Ralph Lauren Legends Tennis Clinic at Sportime at Randall's Island Tennis Center on August 26, 2010 in New York City. (Photo by Joe Kohen/WireImage)
Ralph Lauren's infamous quote "I am not a fashion person. I am anti-fashion. I am interested in longevity, timelessness, and style," has been a true testament to his success. This approach towards the metaverse is one of the many ways that Ralph Lauren has continuously captured the fashion industry's eyes over multiple decades.
"A lot of this project was really about changing ownership around how we think about clothing," Jeter told WWD. "So, who owns three-piece suits? Who owns cable cardigans? Who owns the circle skirt, for instance? And while it's typically and historically been relegated to Ivy League schools, if you see a lot of these archival images from [Morehouse and] Spelman, that has really helped to inform a lot of the way that we approached not only the design but the way that we approached the campaigns as well."
Ralph Lauren's appearance at this year's NYFW will be the epitome of nostalgia for the Millennials as they get to reenact their Gossip Girl Days. While we count down the days until Fashion Week, fans anticipate seeing what Ralph has in store for us with his new collection.
About Amber: Amber Little is a writer, fashionista, and digital content creator. Bred in East Atlanta, she has used her Journalism degree from Georgia State University to educate others on the spiritual aspect of Astrology and beauty. Her overall goal is to show others that we are all connected through spirituality and that we are individually made special