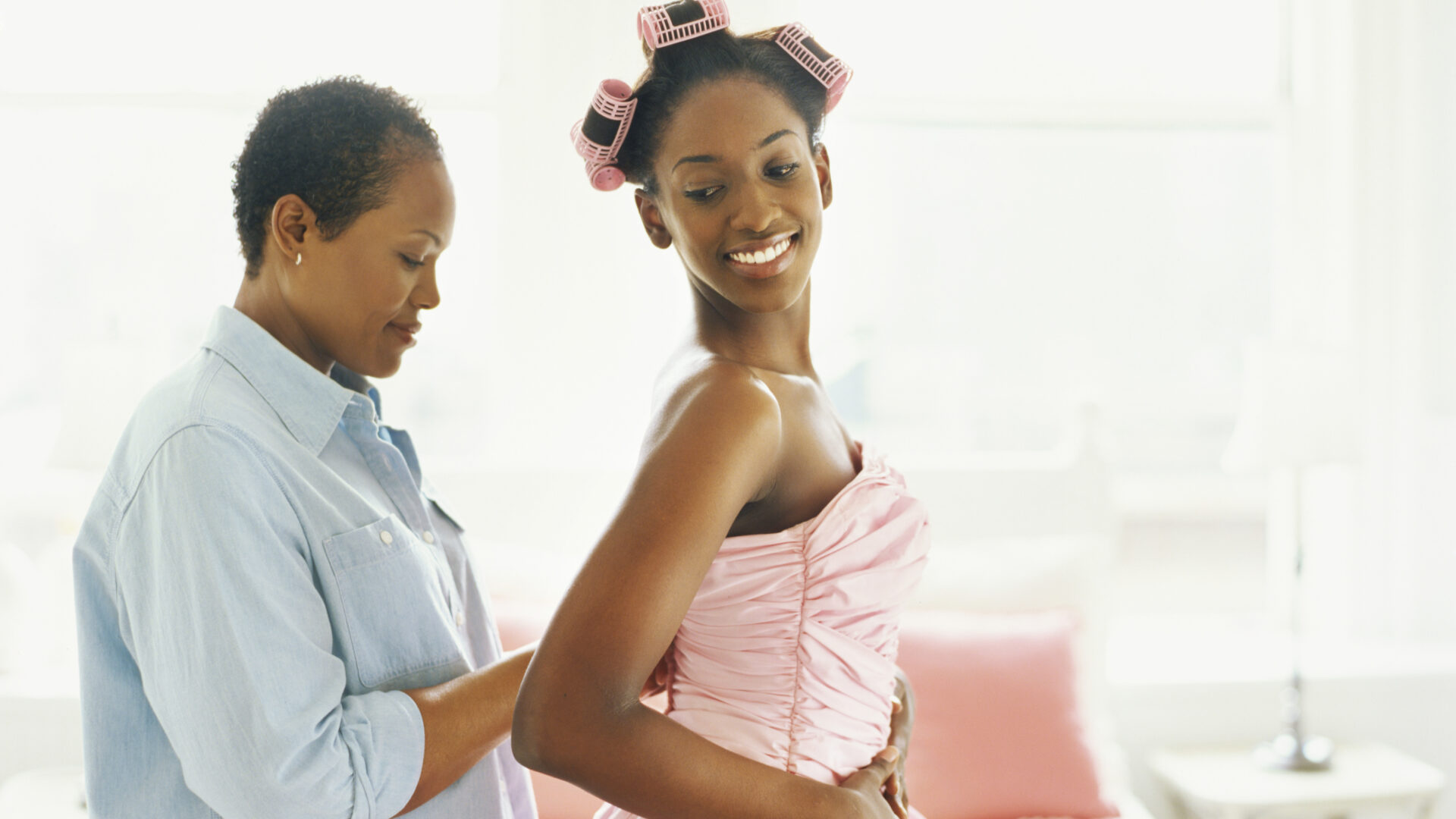 20 Fashion Forward Prom Accessories To Give Your Dress A Boost
Pop, lock and drop earrings.
We're officially in prom season of glitter, gowns, and gems. If you're still looking for the perfect accessories to give your look a much needed boost, look no further. We've rounded up 20 fashion-forward accessories to help make your prom night (and look) one to remember. 
Urban Outfitters Metal Heart Slide Barrette Set, $12
Spice up your updo with these heart-detailed barrettes. The metal heart hair clips make for an edgy and cute accessory.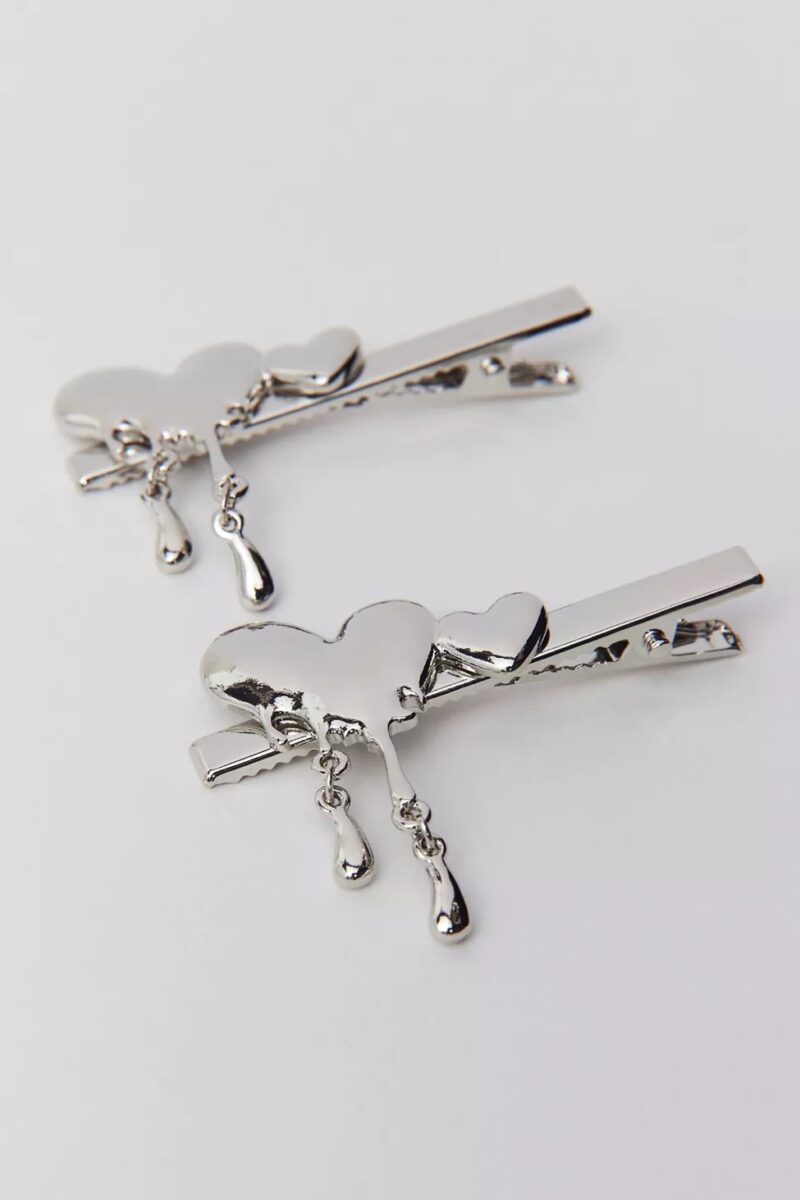 Windsor Rhinestone Collar, Duster Earrings, & Bracelet Set, $16
Complete your look with this luxe rhinestone jewelry set from Windsor. The three-piece collection features a multi-row v-shaped collar, a matching rhinestone bracelet, and fringe duster earrings.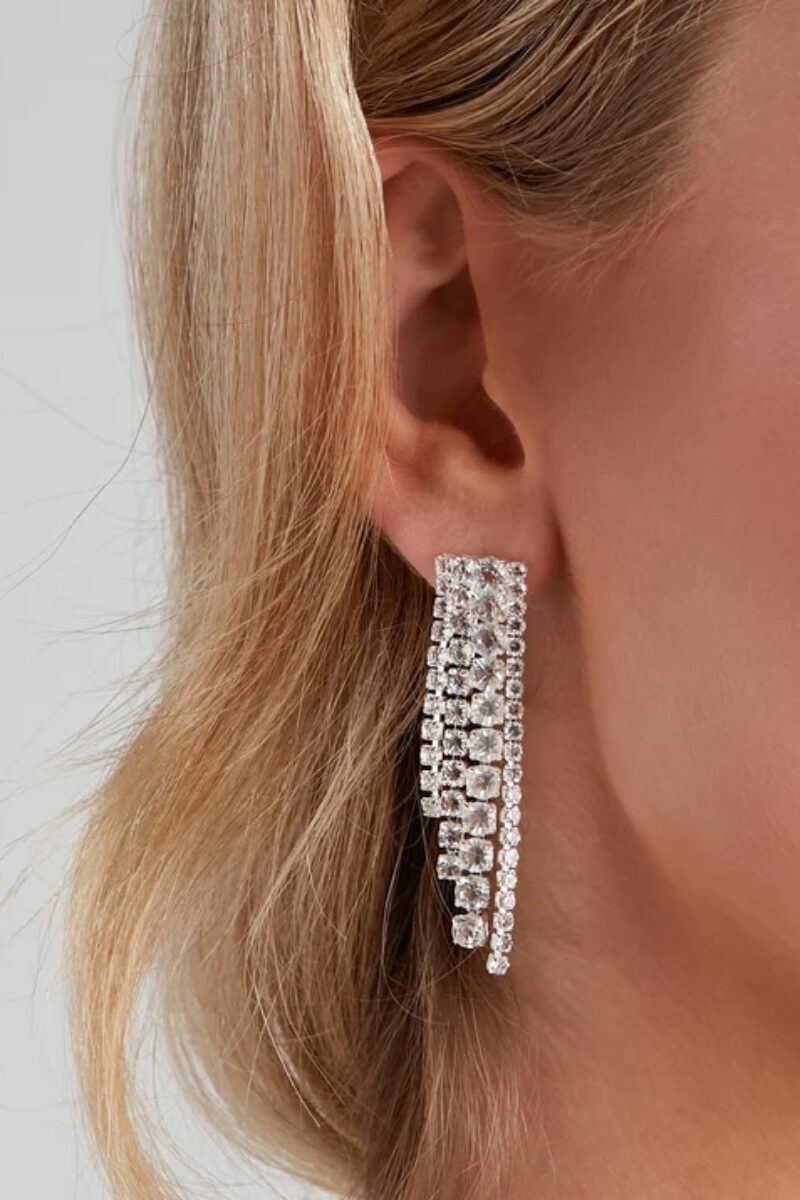 Meshki Diamante Mesh Gloves, $29
Make a statement with these Diamante Mesh Gloves from Meshki. These gloves wrap your arms in a glittering sheath, adding a blend of artful drama to your prom look. It's also made with 50% rhinestone crystals, so you can shine like a diamond all night long.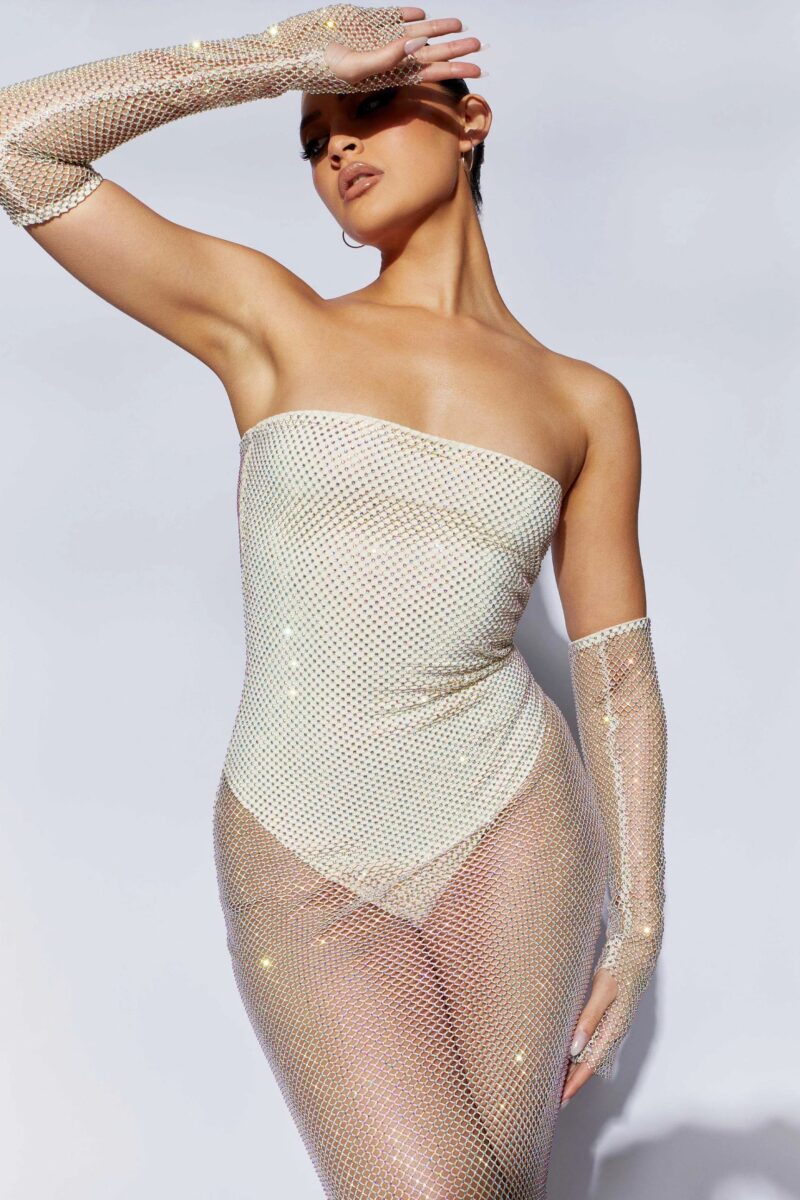 Eye Candy LA Luxe Green Crystal & Silvertone Wings Earrings, $34
The only thing you should be winging this prom season is your ears and maybe your eyeliner. Rock these stylish silvertone wing earrings this season! We guarantee the green accents will have all eyes on you.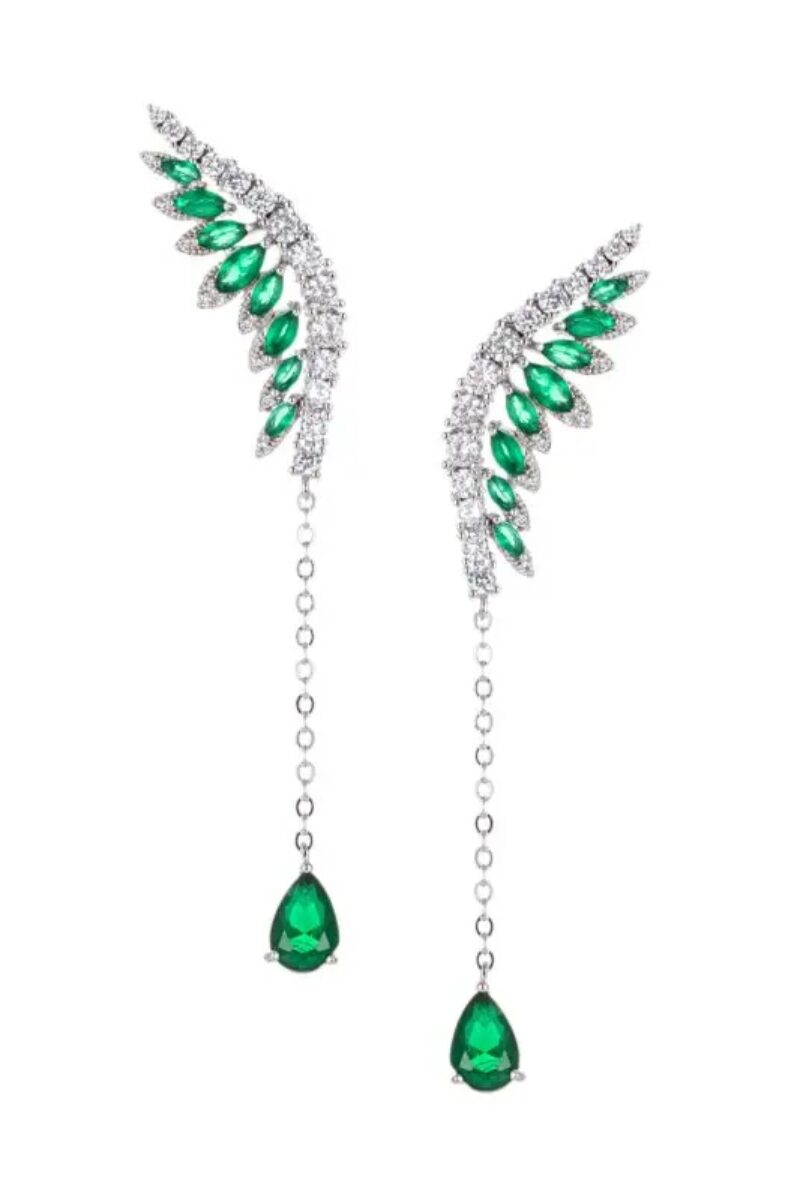 Karen & Rita Renee Hoop Earrings, $35
Complement your look with these crystal earrings from Karen & Rita. They pair well with everything from the most extravagant to the simplest prom outfits.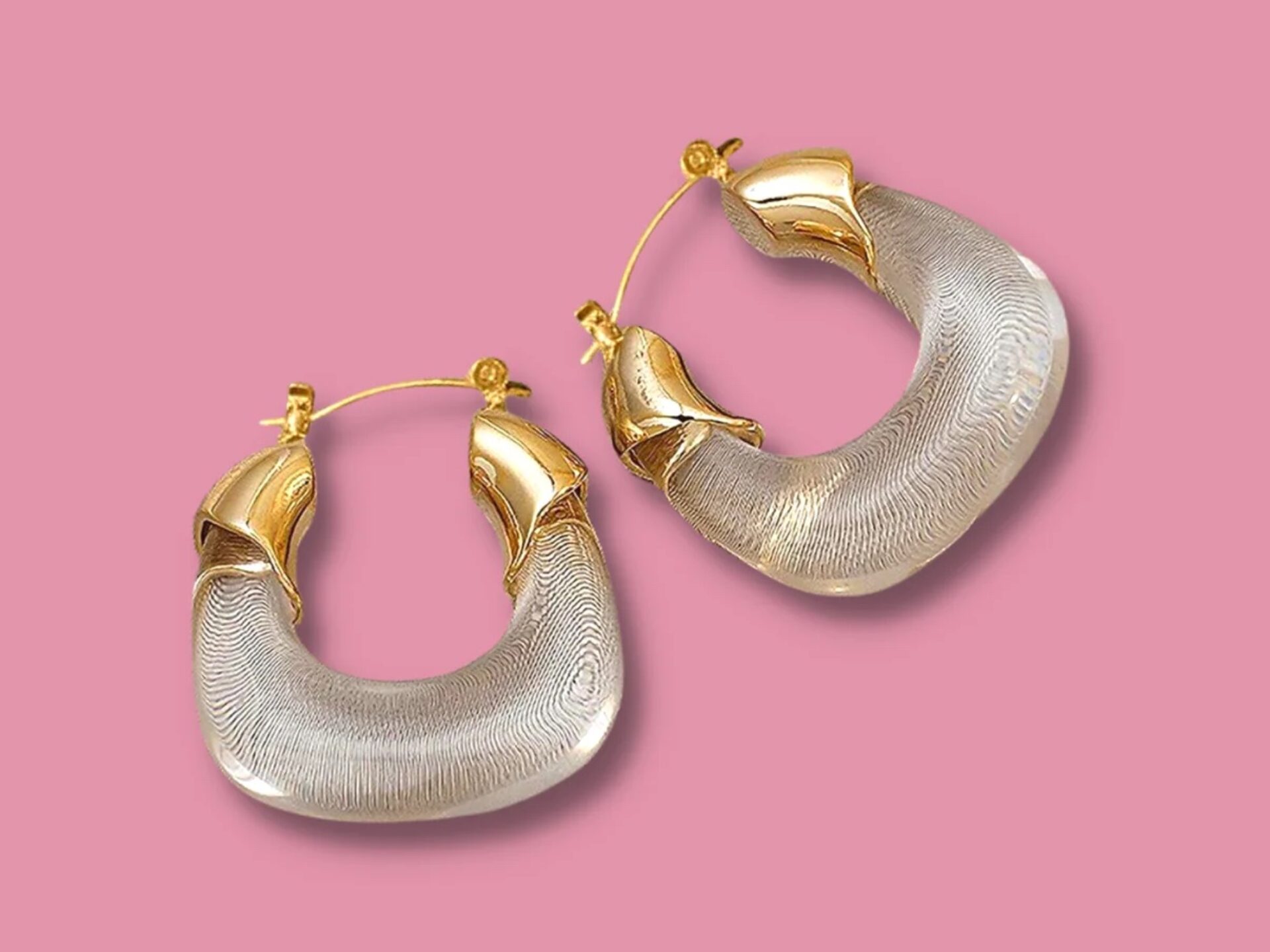 ASOS Design Body Chain, $39
Pop-out with this stunning black crystal body chain from ASOS. This gold-tone accessory can be coupled with an open-front dress or a sleek pantsuit.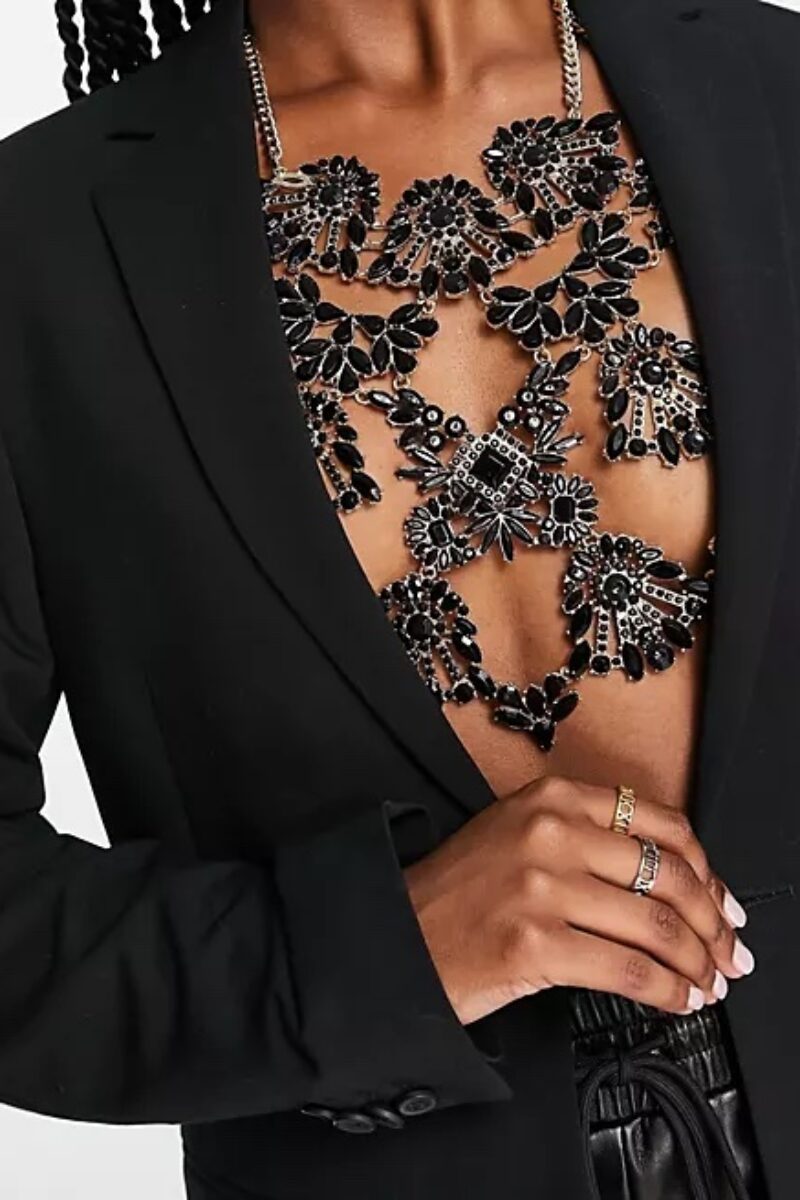 Fumi The Label CRISSY Large Hoop Earrings, $85
Stand out this prom season with these big, bold, and beautiful earrings from Fumi The Label. These gold large hoops are definitely a head turner! Pair them with other gold accessories or even a gold dress.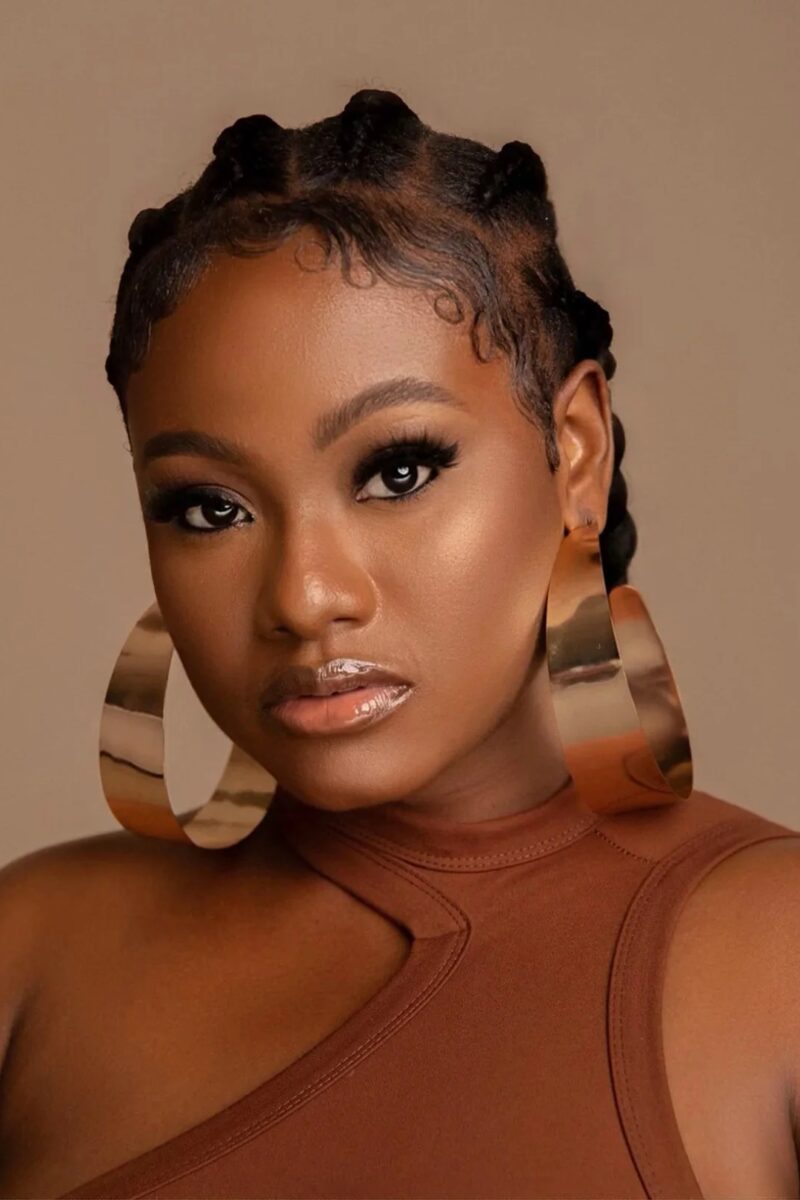 Anthropologie Olga Berg Liv Crystal Clutch, $90
The Olga Berg Liv Crystal Clutch from Anthropologie is the perfect bag to keep all your prom necessities in. The bag comes with a detachable shoulder chain and has one inner slip pocket. It's also covered in crystal embellishments, which will give any dress an added boost.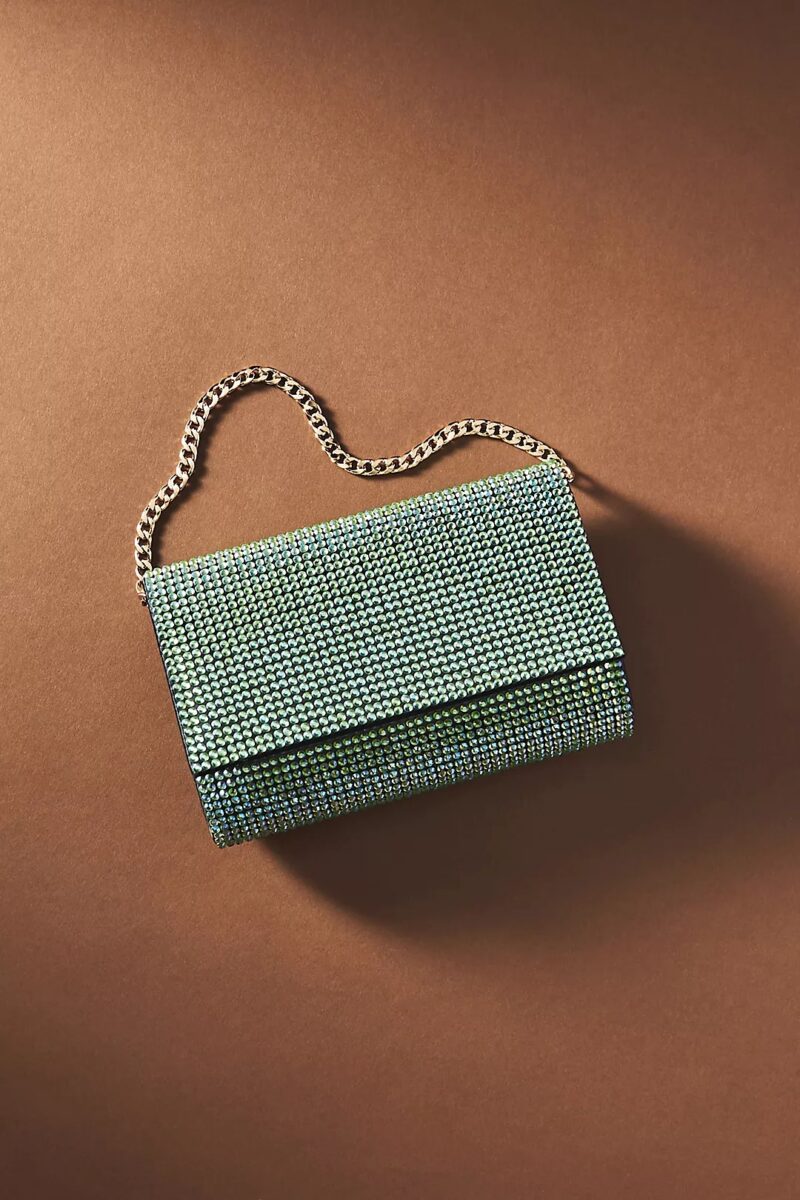 Betsey Johnson X DB Sparkly Crystal Platform Sneakers, $90
Stay comfortable throughout the night with these cute and sparkly platform kicks. Pair them with a long gown or a short dress.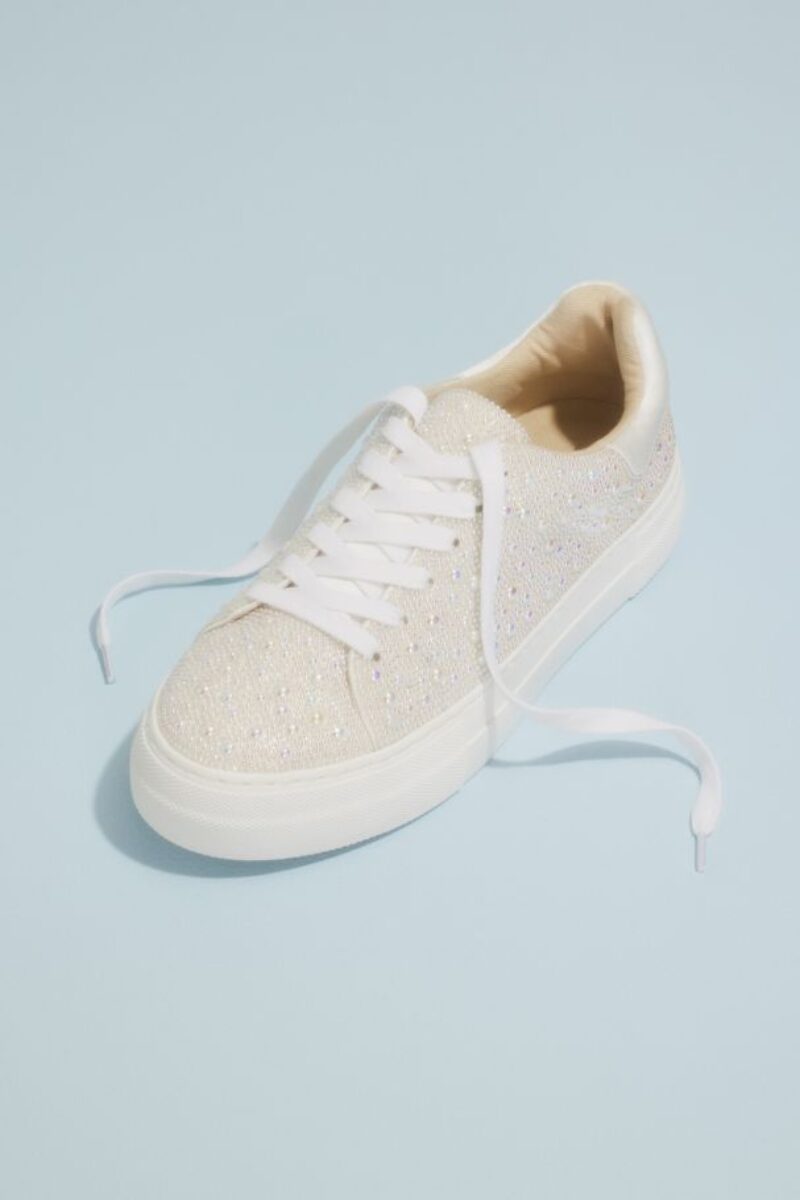 Pandora Sparkling Pavé Tennis Bracelet, $95
Elevate your look with this sparkling tennis bracelet from Pandora. Hand-finished in sterling silver, the bracelet features a large oval deep blue crystal framed by a row of cubic zirconia pavé.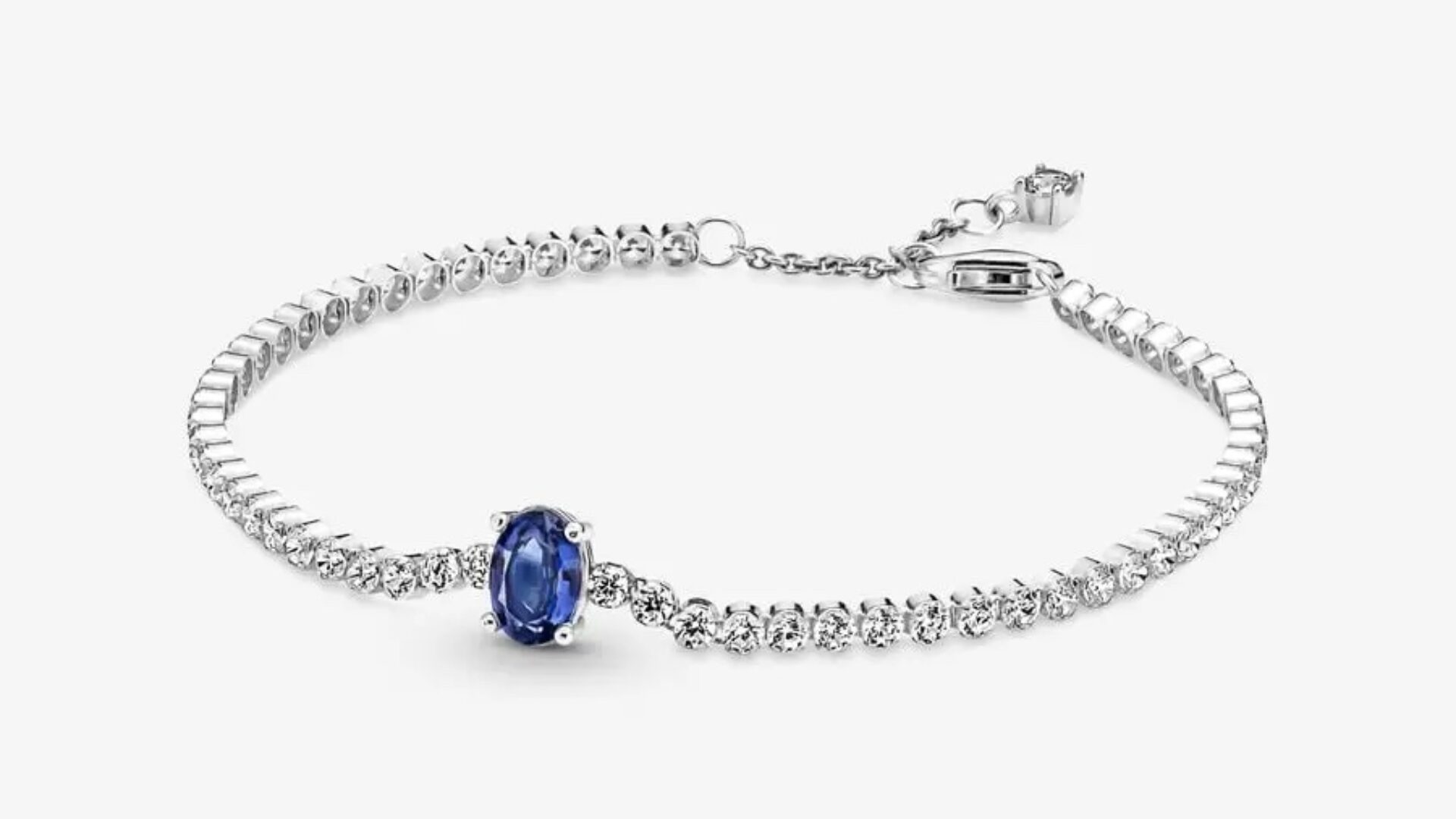 Steve Madden Off-White Viable Pump, $110
Transform into the bell of the ball with these off-white pumps from Steve Madden. These slender stiletto heels feature a pointed toe, a slim rhinestone-embellished ankle strap, and a bow design. Wear them even after prom night is over!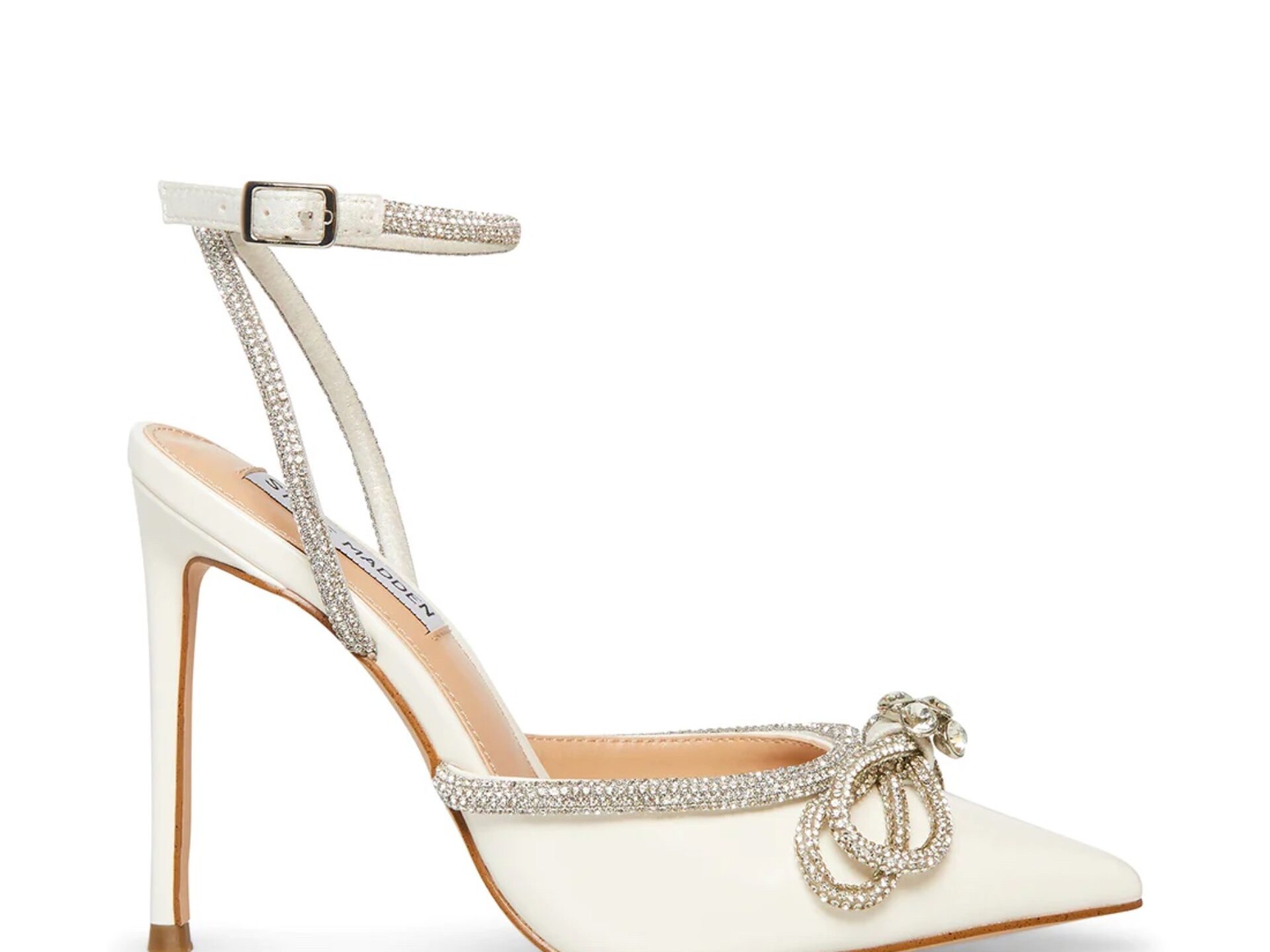 ByDose Aria Embellished 100mm Thong Sandals, $125
ByDose wants to help you make a divine statement this prom season with their embellished thong sandals. These heels combine a sultry and classy essence, crafted with dazzling embellishments across the slender thong straps.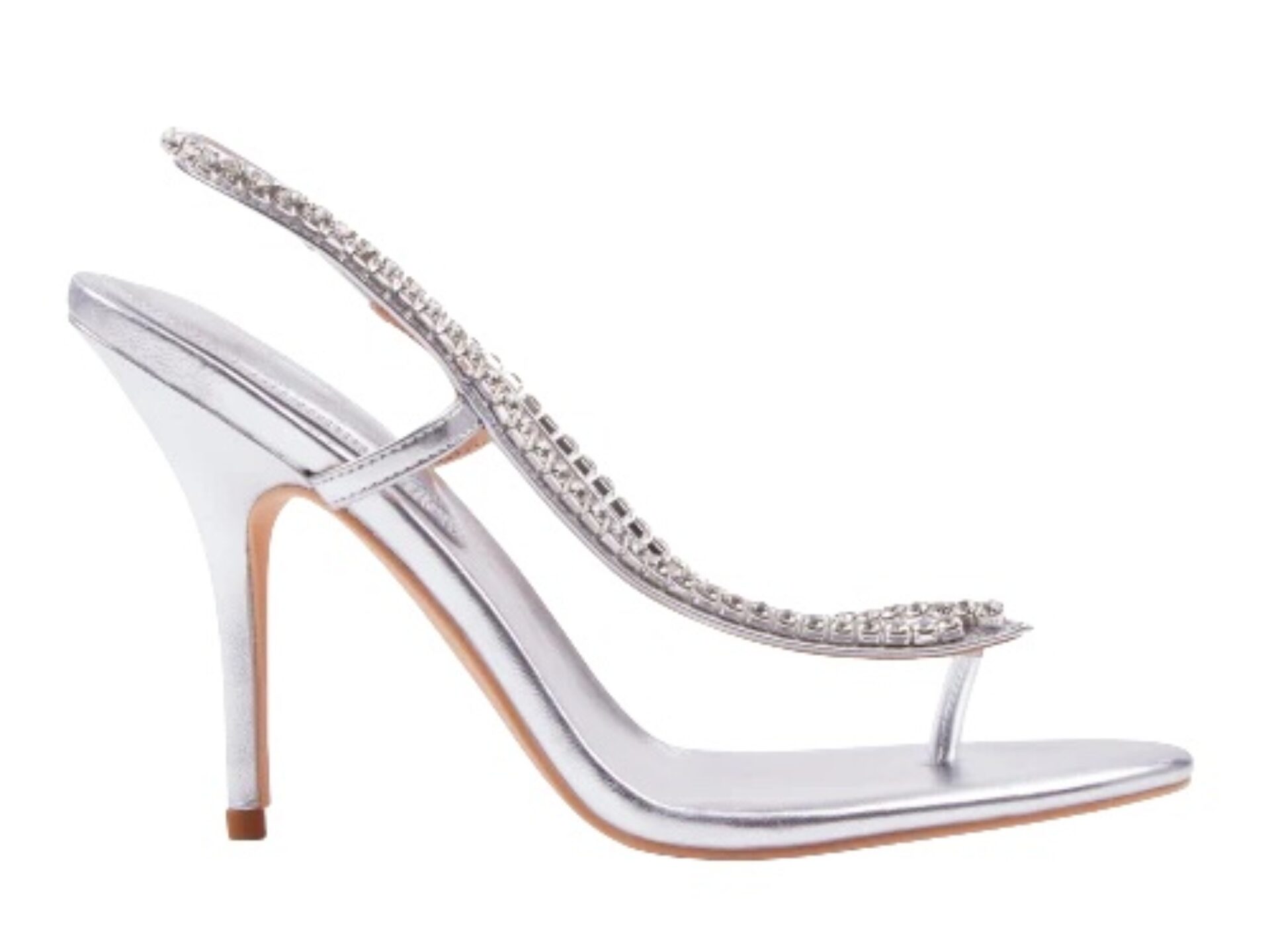 Revolve Marabou Capelet, $137
The Marabou Capelet from Revolve brings old Hollywood but with a fun twist. Add this pink fluffy shawl to help your look pop!
Free People Pearl Maisie Headband, $178
Dress your hair up with this pearl headband from Free People. The stretchy fit hair accessory is made with stunning glass pearl embellishments, crystal flower beads, and woven silk ribbon.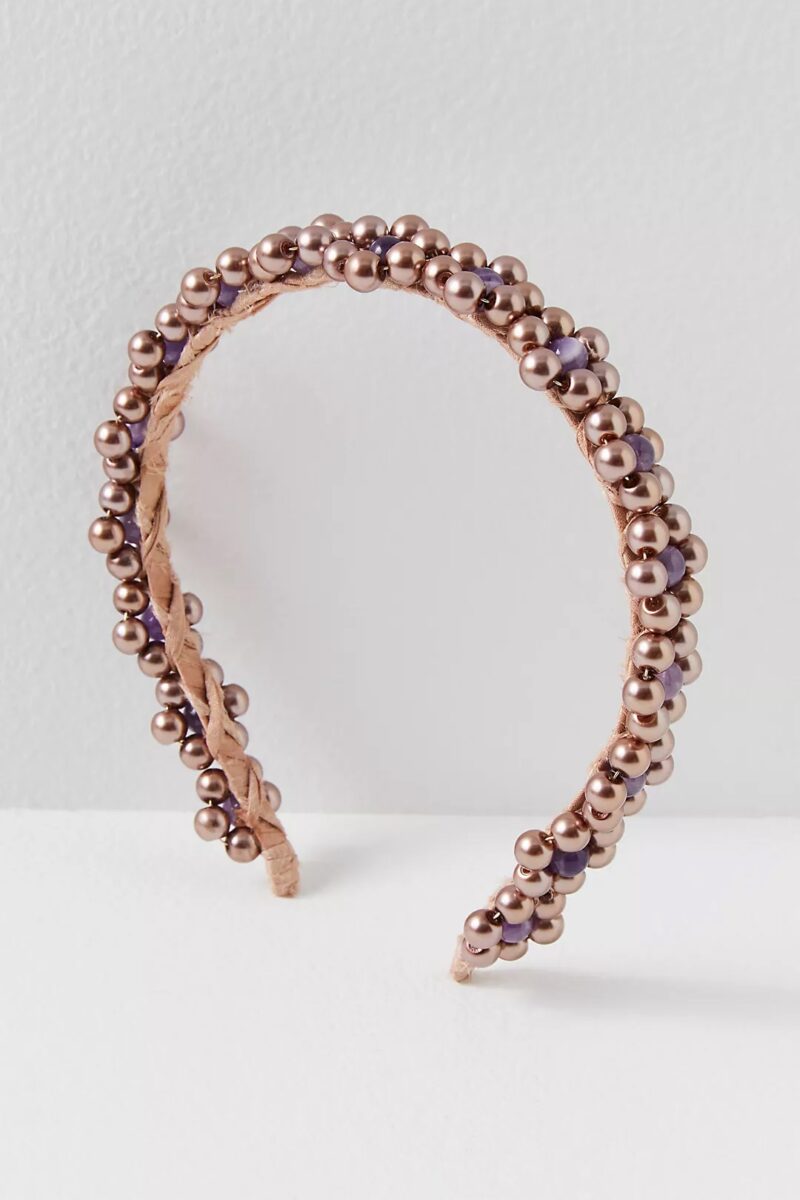 Yam NYC Flower Pot Studs, $190
Have fun with your look with these long statement flower studs. Inspired by porch-dried flowers, Yam NYC's flower pot earrings are the cutest accessory for a night of fun.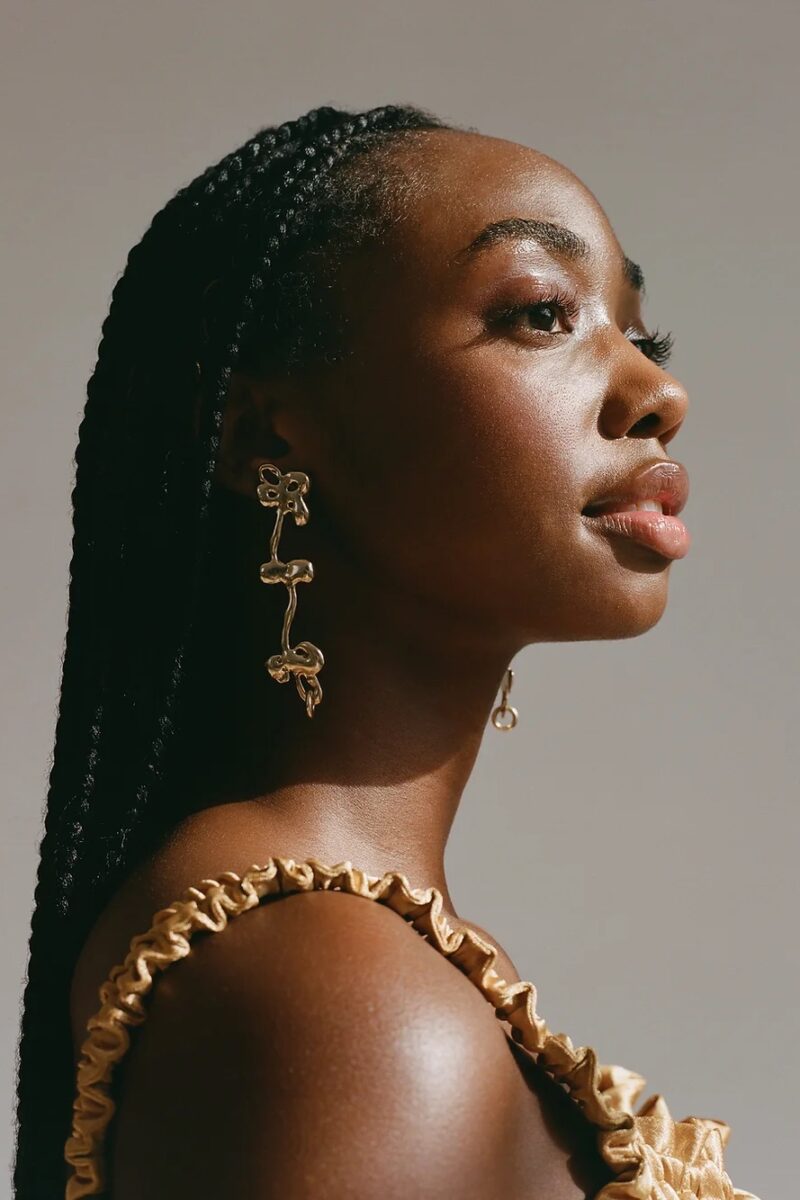 Tia Adeola Pearl Veil, $220
Pearls are a girl's best friend, so wear them all over your face. This pearl-embellished veil from Tia Adeola is made in collaboration with fashion designer Leila Jinnah. Each pearl was individually hand placed by artisans in New York City.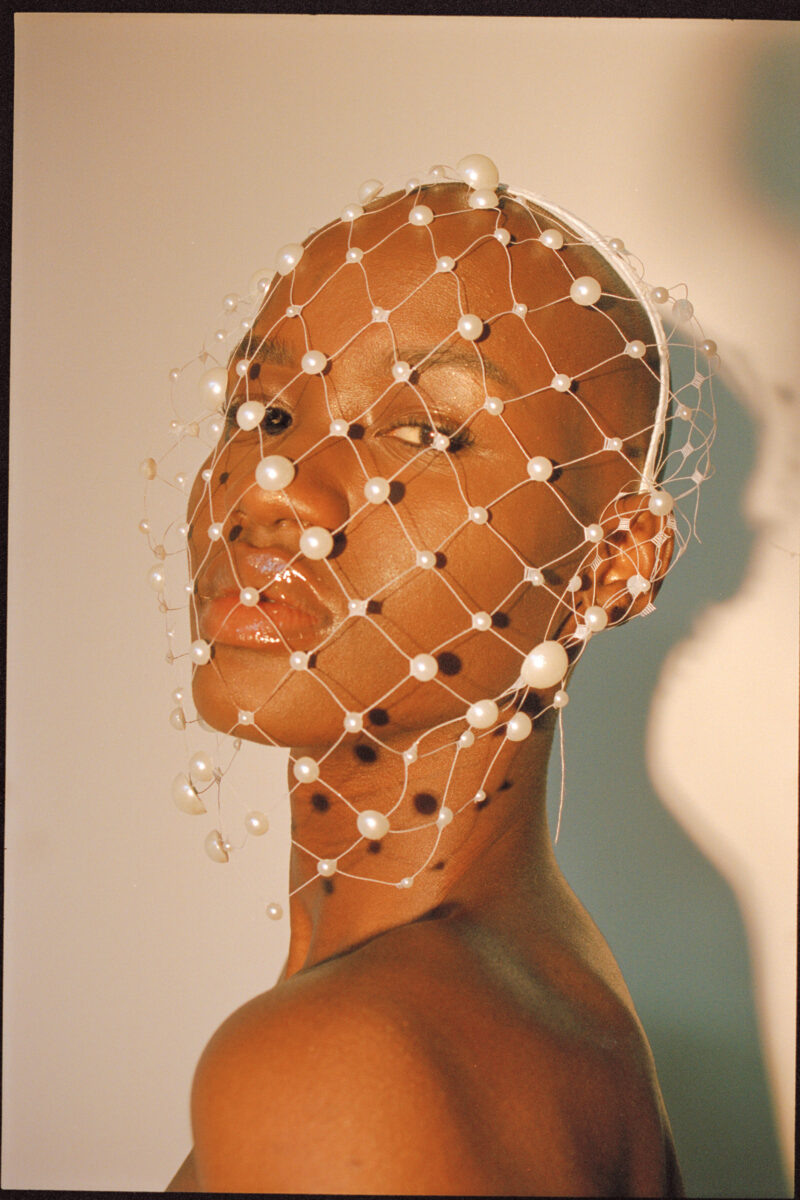 Wolf & Badger Appily Ever After Mini Bag, $249
Who needs a corsage when you can rock this rose-covered purse from Wolf & Badger? Pair this bag with other red flower accessories.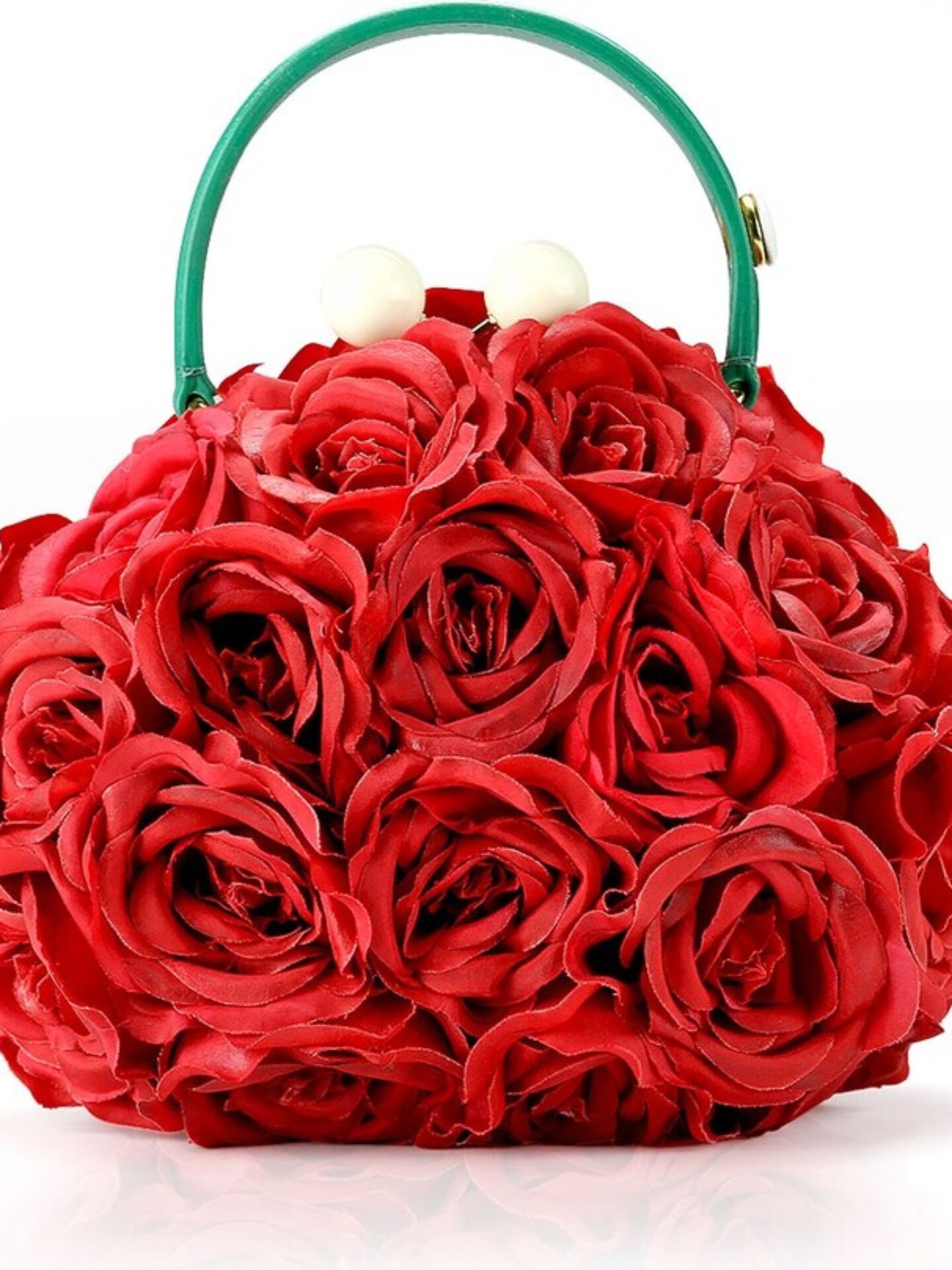 The Ekhator Label Pink Metallic Lottie Strap Heel, $300
Put your best foot forward with these pink strap heels from The Ekhator Label. Did we mention that metallic is totally in?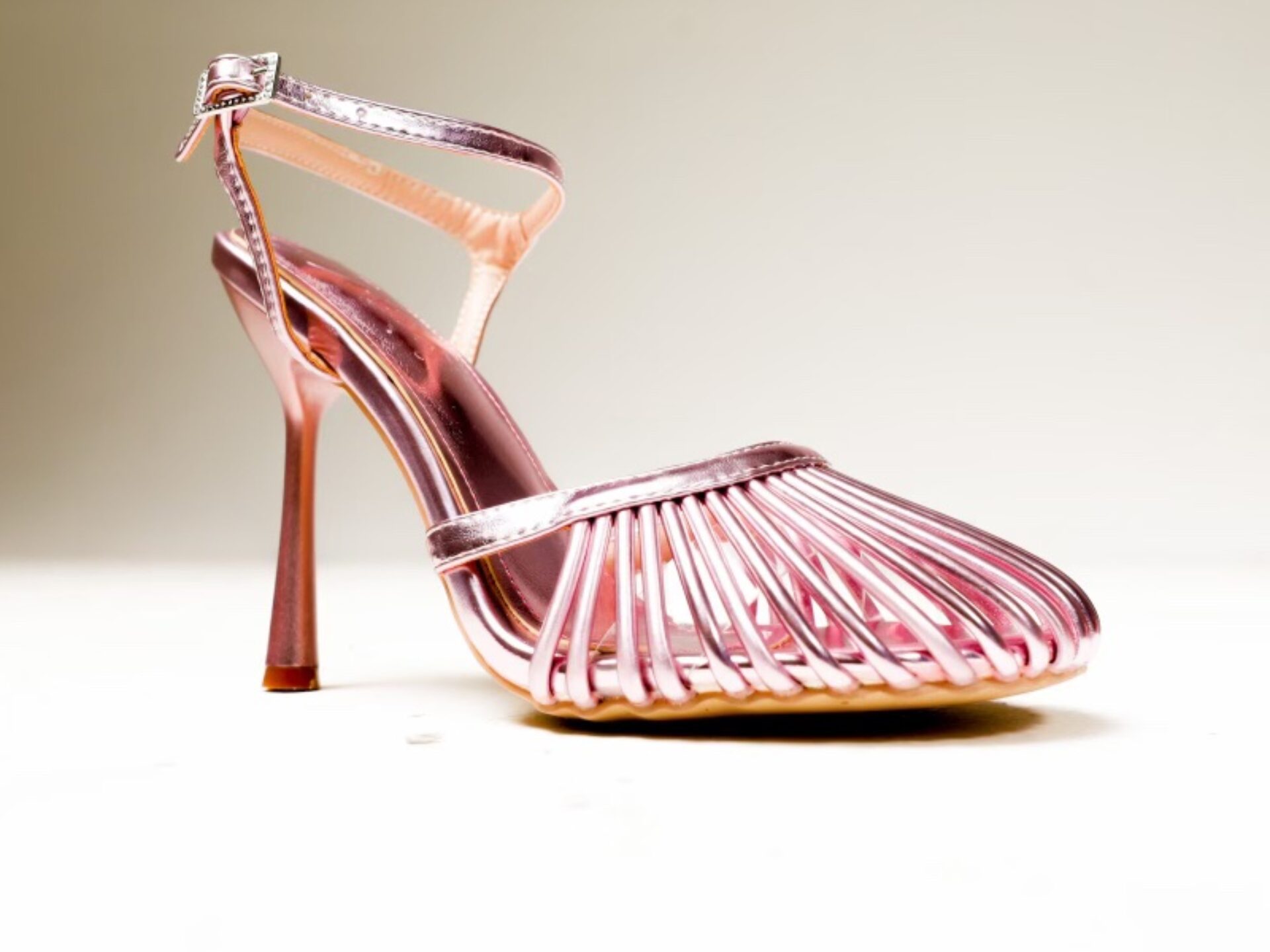 JeBlanc Eye Of The Heaven Ring, $320
Enter the room with happiness, hope, and spontaneity with this citrine gemstone ring. Wear it to bring a sense of good energy to your night.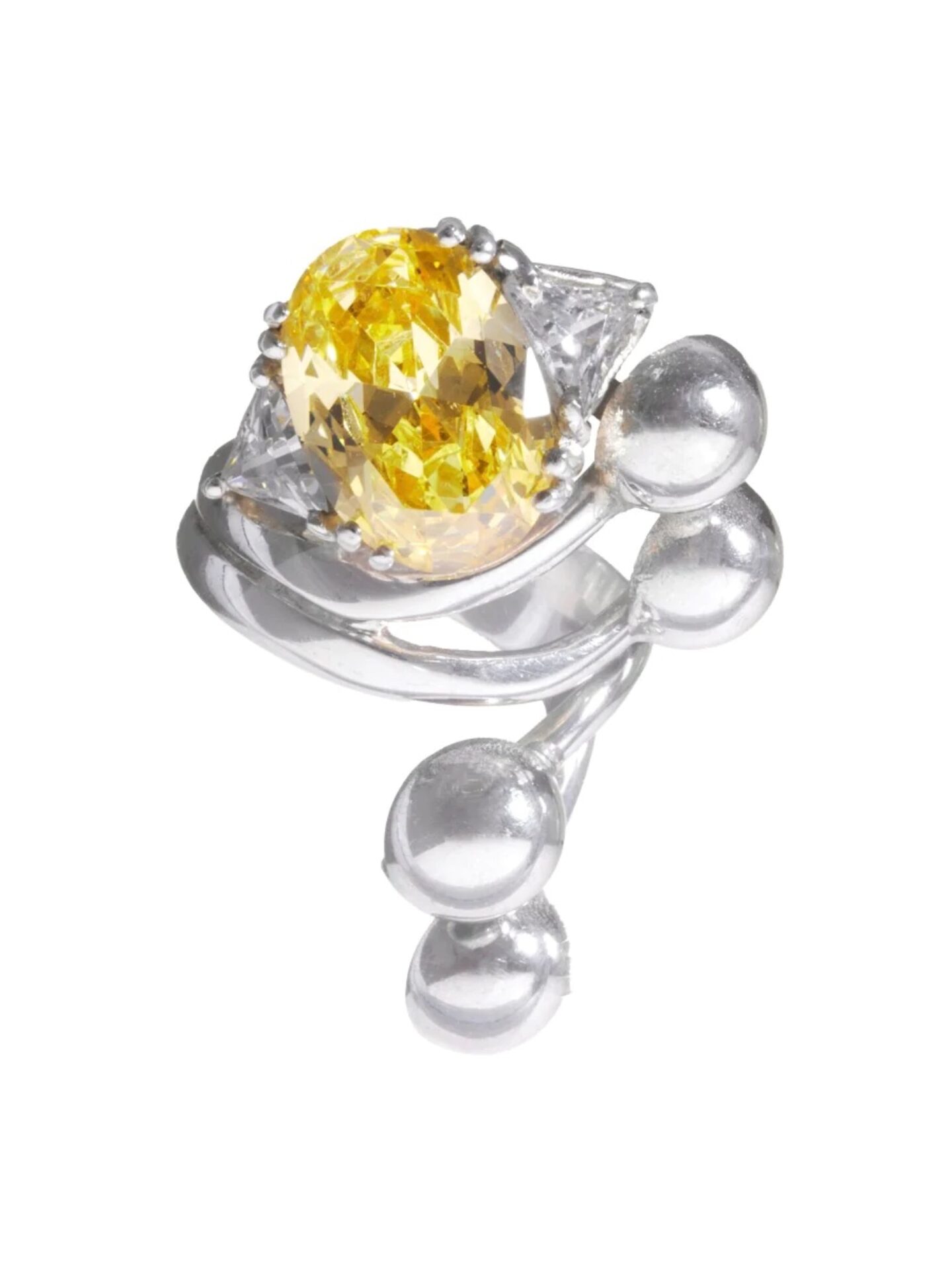 V. Bellan Jo Pearl Drop Earrings, $600
Show out with these stunning drop pearl earrings from V. Bellan. These earrings give a delicate boost to your overall prom night look. Since pearls may vary in size, color, and texture – every pair of earrings is made unique to the person!