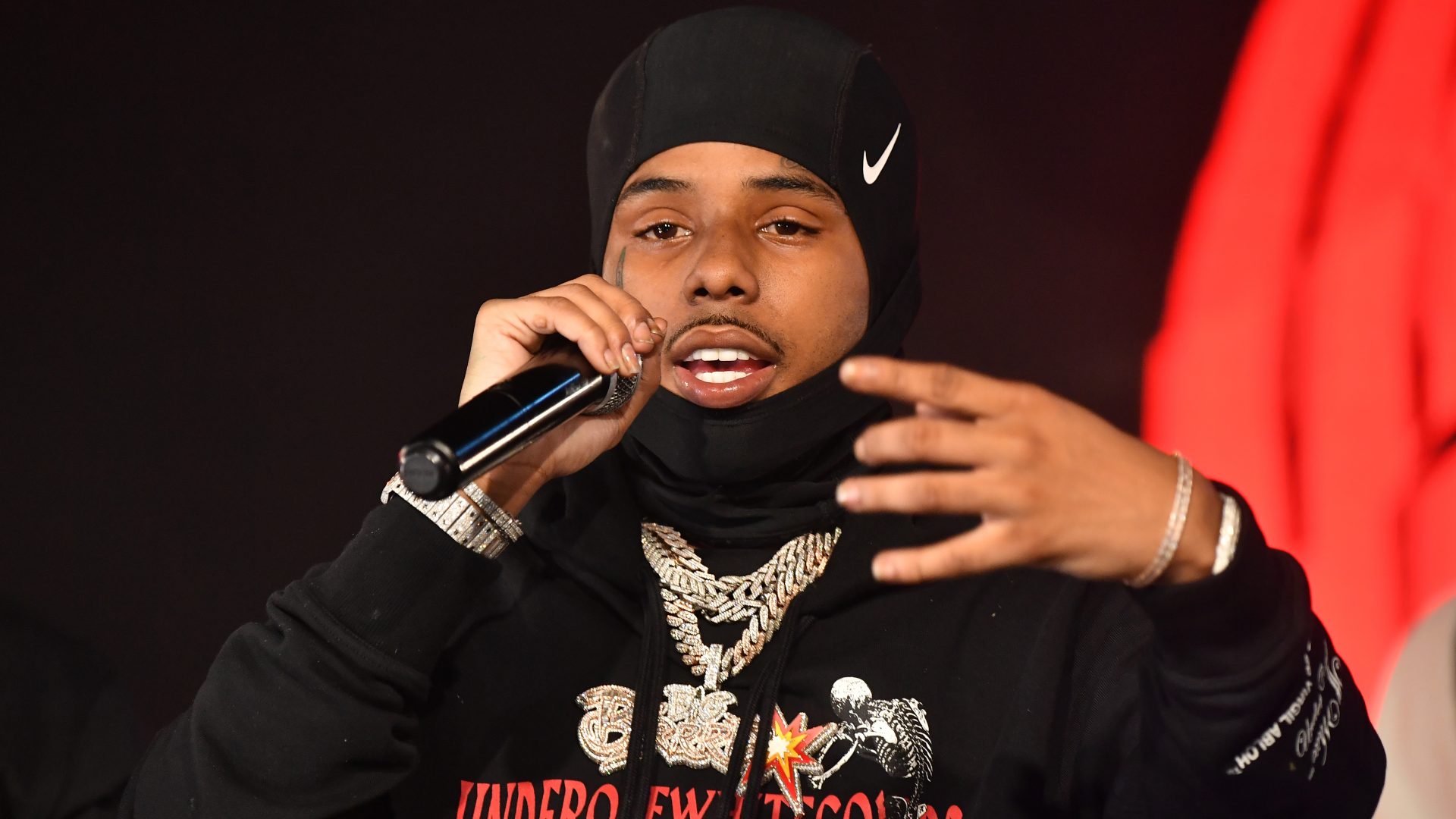 Rapper Pooh Shiesty Could Possibly Face Life In Prison
The Memphis artist is best known for his Lil Durk-assisted single, "Back in Blood."
Memphis rapper Pooh Shiesty, born Lontrell Williams, could face up to life in prison for his alleged involvement in a shooting and robbery in October 2020. The possibility of life comes from the charge of discharging a firearm in furtherance of a crime of violence.
Williams pleaded "not guilty" to the four-count federal indictment. He had initially requested to have his October 25 trial pushed back, asking for a new date of December 6.
As of Monday, October 4 though, the rapper's lawyers revealed they believed "in their best interest to proceed to trial" later this month.
Rolling Stone was the first to report on this story on Pooh Shiesty's case.
Prosecutors are claiming Williams, 21, robbed and shot two men in Florida during an exchange. Bobby Brown and Jayden Darosa are co-defendents. Williams has been held without bond in a Miami jail since July 2021.
Williams is best known for his Lil Durk-assisted single, "Back in Blood." He is signed to Gucci Mane's 1017 Records, an extension of Atlantic Records. "Back in Blood" peaked at #13 on the Billboard Hot 100 and has been certified platinum by the RIAA. Williams has released a single mixtape, Shiesty Season, and is set to appear on the forthcoming 1017 compilation project, The Trap Avengers.
The case is as follows:
On the night of October 9, 2020, Williams, Brown and Darosa allegedly went to the Landon Hotel with the intention to purchase a pair of shoes and marijuana. As Williams was inspecting the shoes, one of the men who was facilitating the exchange got into the passenger's seat of the car and held one of the sneakers. It is alleged Williams then pointed a weapon at him and implored him to leave the shoes, while Darosa allegedly attempted to rob the other man who supplied the shoes and drugs. When one of the opposing men tried to stop Darosa, Williams allegedly fired his weapon, shooting him in the buttocks.
The other man was allegedly shot in the hip by Williams.
Upon exit, a bag of money fell to the ground, which was linked to Williams when it was matched to money he had included in an Instagram photo days prior. We reported on this story in June 2021.
In a separate instance, in May 2020, Williams allegedly fired a shot in a nightclub and struck a security guard in the ankle once the guard tried to take him out of the establishment. Williams is believed to have dropped money on the ground and allegedly revealed a weapon to prevent anyone from taking the cash.
Williams social media accounts under his "Pooh Shiesty" handle have been consistently updated since he has been incarcerated. He recently hopped on a call thank fellow rapper Meek Mill for shouting him out at the 2021 BET Hip-Hop Awards.