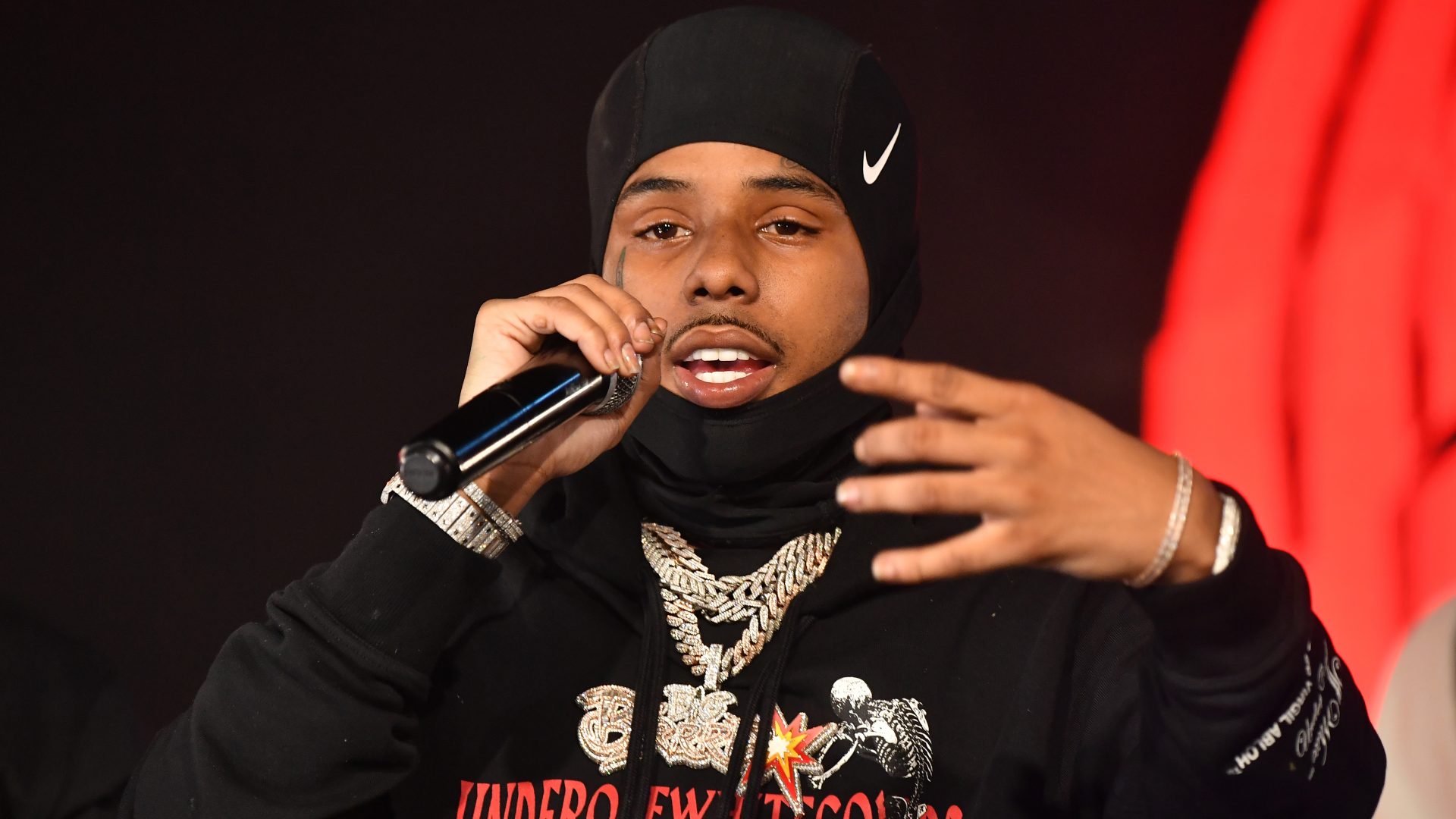 Instagram Posts Were Used To Indict Pooh Shiesty In Connection To Florida Shooting
The rapper is currently in federal custody.
Rapper Pooh Shiesty has officially been indicted and taken into custody by federal authorities after police were able to link him to a shooting through his Instagram account. According to Miami Herald, the rapper, born Lontrell Williams, will be held in federal custody until a detention hearing on July 6.
According to sources, Pooh Shiesty was seen on his social media page flaunting and showboating "several long rifles and plethora of $100.00 bills." Authorities noticed that one of the bills inside the Louis Vuitton bag left at the the scene matched the same serial number in Shiesty's picture. Moreover, the lime green McLaren that the rapper allegedly posted photos of himself in appears to be the car in question.
Last Tuesday, Pooh Shiesty appeared in Miami federal court under the charges of discharging a firearm during a violent crime, conspiracy and robbery under a law regulating commerce. The "Back In Blood" rapper, 21, is being charged with two other men, Bobby Brown and Jayden Darosa.
"We have been in communication with the U.S. Attorney's Office and we believe they have a federal detainer on him and are likely to file federal charges," his defense attorney Saam Zangeneh told the Miami Herald earlier this month while claiming his innocence. "That doesn't change our position as to his 100 percent innocence, in both state and federal matters."
For more context, the rapper, Brown and Darosa originally arranged a meeting in a parking lot outside of the Landon Hotel to purchase marijuana and "high-end athletic sneakers." The three fled without paying when gunfire broke out. Shiesty later turned himself in to authorities that same month, though he was eventually released on a $30,000 bond, and was charged with armed robbery with a firearm, aggravated battery with a deadly weapon doing great bodily harm, aggravated assault with a firearm, and theft.