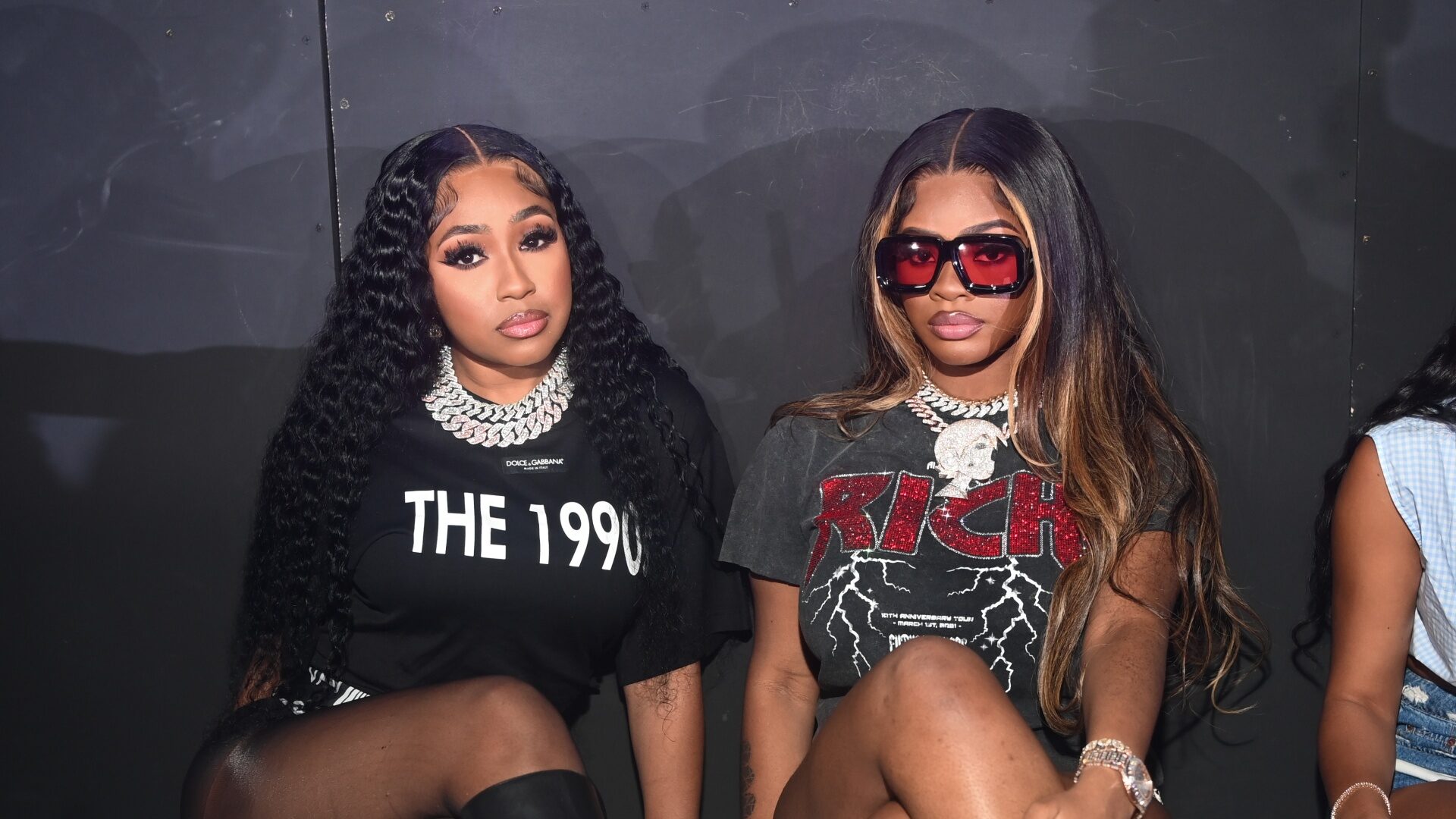 Dynamic Partners In Prime To Know
From music to business these friendships are valuable on and offline
As the GU Disruptors Summit approaches, we're looking at dynamic partners in prime who represent business and friendship. It can be hard to cultivate true friendships when trust is harder to find in the spotlight.
"It's so fun to be friends with someone where they fill your gaps," Olamide Olowe said at the 2023 GU Creator's House. "We talk a lot about romantic relationships, but we don't talk about [friendships] who fill your cup and push you to dig deeper."
When you have a support system and a strong foundation, making decisions regarding business and leveling up in your career becomes easier. Being in central corporate spaces in the industry can feel overwhelming, especially when alone.
No matter what you call your best friend, the goal should always be to level up. As we prep for the infamous 'Partner In Prime, ' we're breaking down the must-know entrepreneurs and besties on how they get money together and take their friendship and bank accounts to new heights.
Catch Partner In Prime this year at the 2023 GU Disruptor Summit. Register now for the ultimate networking event you don't want to miss. Did we mention it's free?
Read 'GU Creator's House Drops Gems On Friendship And Business'
JT And Yung Miami
The City Girls have grown tremendously from their mixtape days in Florida. They are now making moves through brand deals, music and fashion. The friendship between JT and Yung Miami stems from childhood, and the duo continues to show how it's possible to work so closely together and thrive.
Jordyn And Jodie Woods
Jordyn Woods has been in the spotlight for quite some time, and now her younger sister Jodie has stepped on the scene and the two couldn't be more dynamic. Through avenues of fashion and beauty, the two are creating more representation for public sister relationships.
Sexyy Red and Sukihana
Sexyy Red and Sukihana's relationship not only stirs up the timeline but it shows that Black women don't have to conform to societal standards. They show how it's okay to be authentically yourself and not allow public opinion to stop your bag.
Latto And Brooklyn
The bond between Latto and her sister Brooklyn is a classic older and young sister bond that shows how family is important when in the spotlight. From red carpet appearances to brand deals, they are leveling up together and being supportive partners simultaneously.
Flo Milli And Monaleo
We never knew we needed the bond between Flo Milli and Monaleo as stans. The two make hits and show what it means to create a genuine relationship in an industry that pushes for conflict between women in hip-hop.
Chloe And Halle Bailey
Though we're waiting on new music, Chloe and Halle are still the pair we love to see come together. Since their YouTube days, we've watched them grow into bonafide superstars who remain limitless through film, television, music and fashion.
Catch Partner In Prime this year at the 2023 GU Disruptor Summit. Register now for the ultimate networking event you don't want to miss. Did we mention it's free?
About Kenyatta: Clark Atlanta University and Medill School alumna Kenyatta Victoria is the Girls United writer covering everything from news, pop culture, lifestyle, and investigative stories. When not reporting, she's diving deep into her curated playlists or binging her favorite comfort shows.