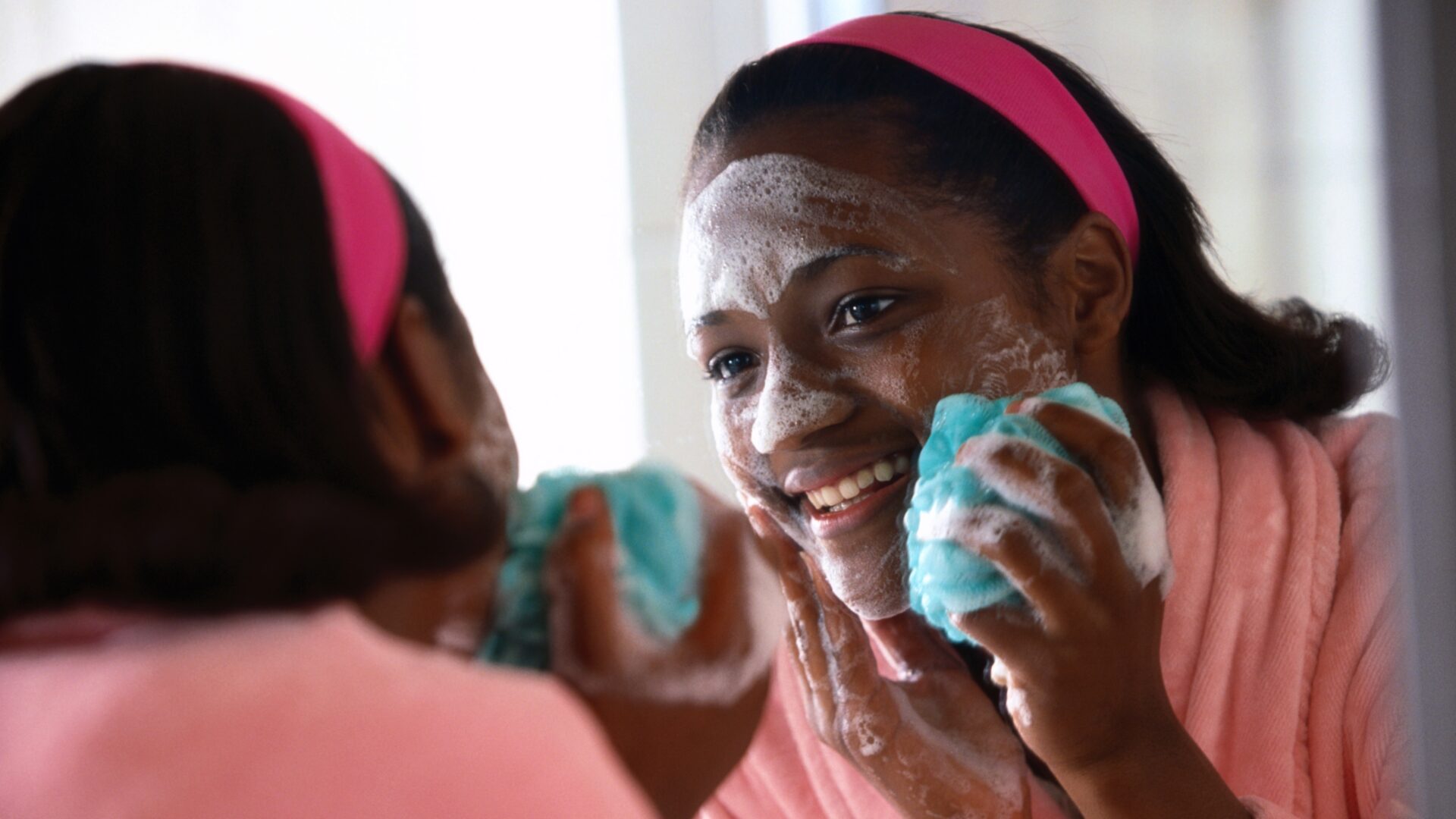 Yes, You Should Use Oil-Based Products Even If You Have Oily Skin
Gorgeous gorgeous girls embrace their natural oils!
When I was younger, I used to be so insecure about my oily skin. The worse part about it, in my opinion, was that there was nothing I could do. As I got older and began to explore makeup more, I leaned towards mattifying products, powders, and pretty much anything that would stop my skin from shining bright like a diamond. No matter how much setting spray or setting powder I would put on my face, the shine would always burst through especially during the warmer summertime months.
Now, at 26-years-old, I'm fully embracing the benefits and perks of having oily skin – particularly during the harsher winter months in New York City. Thankfully, brands like Everyday Humans have leaned into creating oil-based products to assist with post-sun aftercare, exfoliation, and cleansing after a long day of piling on moisturizers, primers, SPF, makeup, and who knows what else. As its first post-sun skincare product, SPF-focused skincare brand Everyday Humans has officially launched its Ease Up PHA Watery Oil Cleanser in an effort to combat the effects of sun damage. Containing upcycled green fig extract, a tri-acid complex of PHA, Mandelic Acid, and Lactic Acid, and ceramides, the Oil Cleanser serves as a 2-in-1 cleanser and exfoliator that is the ultimate multi-purpose night routine must-have.
Springtime is around the corner! Tap in to learn how to properly transition your skincare routine from winter-based to summertime fine!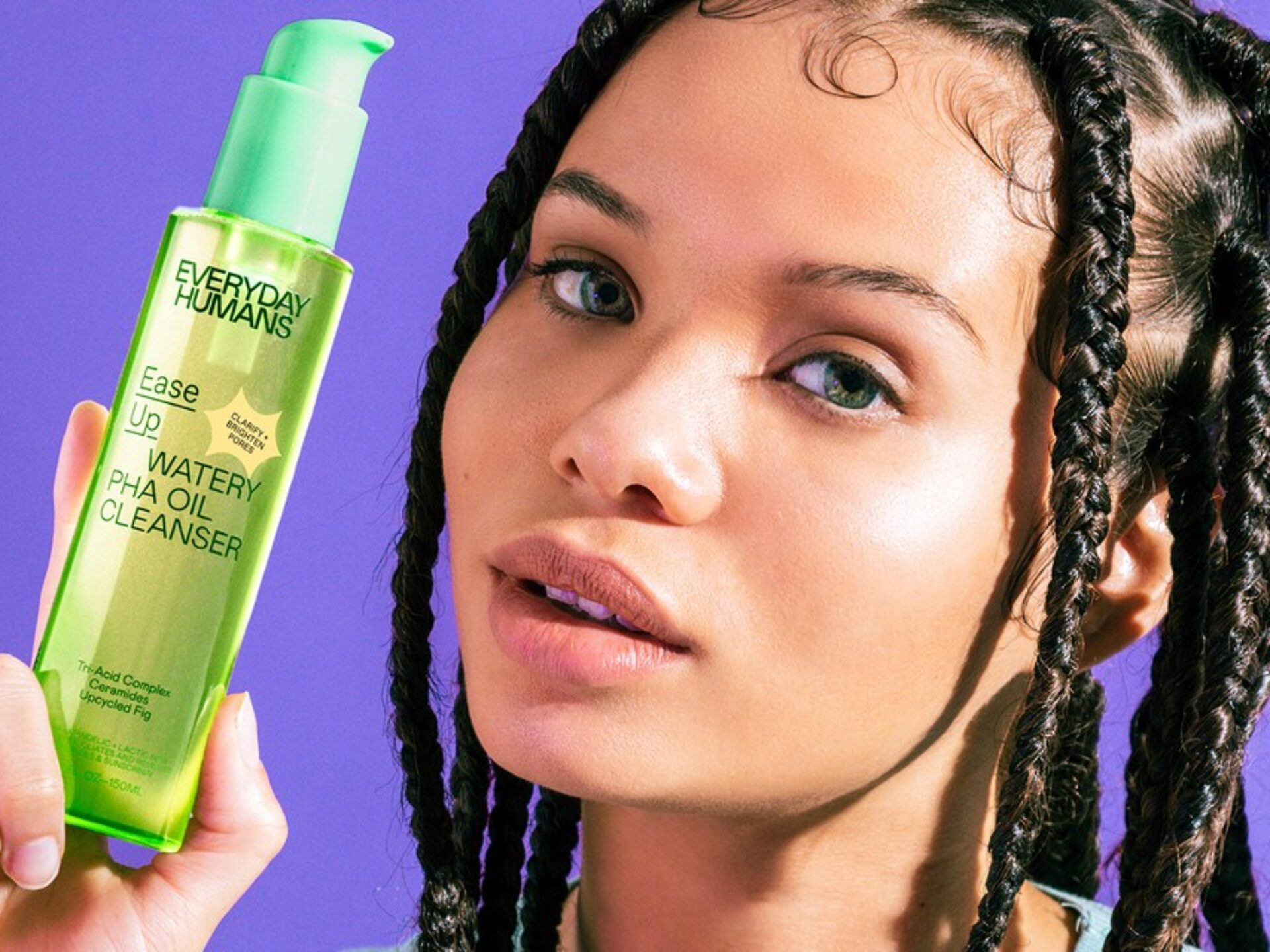 Founded by Charlotte Chen Pienaar, Everyday Humans was created in an effort to create solutions for post-sun care and premature signs of aging. Pienaar herself used to tan a lot during her teens years and wanted to give answers to the questions she wishes she would've known to ask about the benefits of SPF and sunscreen. "The education around preventive care and using sunscreen has exploded in the past few years, but at the same time, young people are concerned about what's actually in the formula, the related environmental impact, and more importantly, authentic representation," Pienaar explained to Girls United.
She describes Everyday Humans as a "conscious and inclusive sun-led skincare brand that helps inspire Gen Z and millennials of all skin tones and types to wear SPF every day." Everyday Humans garners inspiration from the generation's creative energy and puts it at the intersection of interests and topics that Zillennials gravitate towards including, but not limited to, street fashion, urban culture, nature conservation, and experimental art.
Take a look below at our conversation with Pienaar about the benefits of an oil-based cleanser, the brand's goal to reduce its environmental footprint through upcycled beauty, and the definition of clean beauty in the 21st century.
Girls United: Tell me about the brand's goal to reduce its environmental footprint through upcycled beauty.
Charlotte Chen Pienaar: Sustainable beauty used to be a niche category, but it has grown in popularity and has gone mass market in just a short span of a few years. Now, being sustainable isn't a nice-to-have —but a top-of-mind consumer behavior. At Everyday Humans, caring for the planet has always been part of our brand ethos and we continue to innovate and do more, by finding unique and creative ways to reduce our environmental impact. Utilizing upcycled ingredients is a positioning we take to minimize waste beyond packaging and to contribute to the circular economy, by incorporating food and vegetable extracts from commodity crop waste that would usually be discarded. The Ease Up PHA Watery Oil Cleanser launch furthers our mission to increase sun protection awareness for all, and help consumers build healthier and more sustainable habits around sun-led skincare.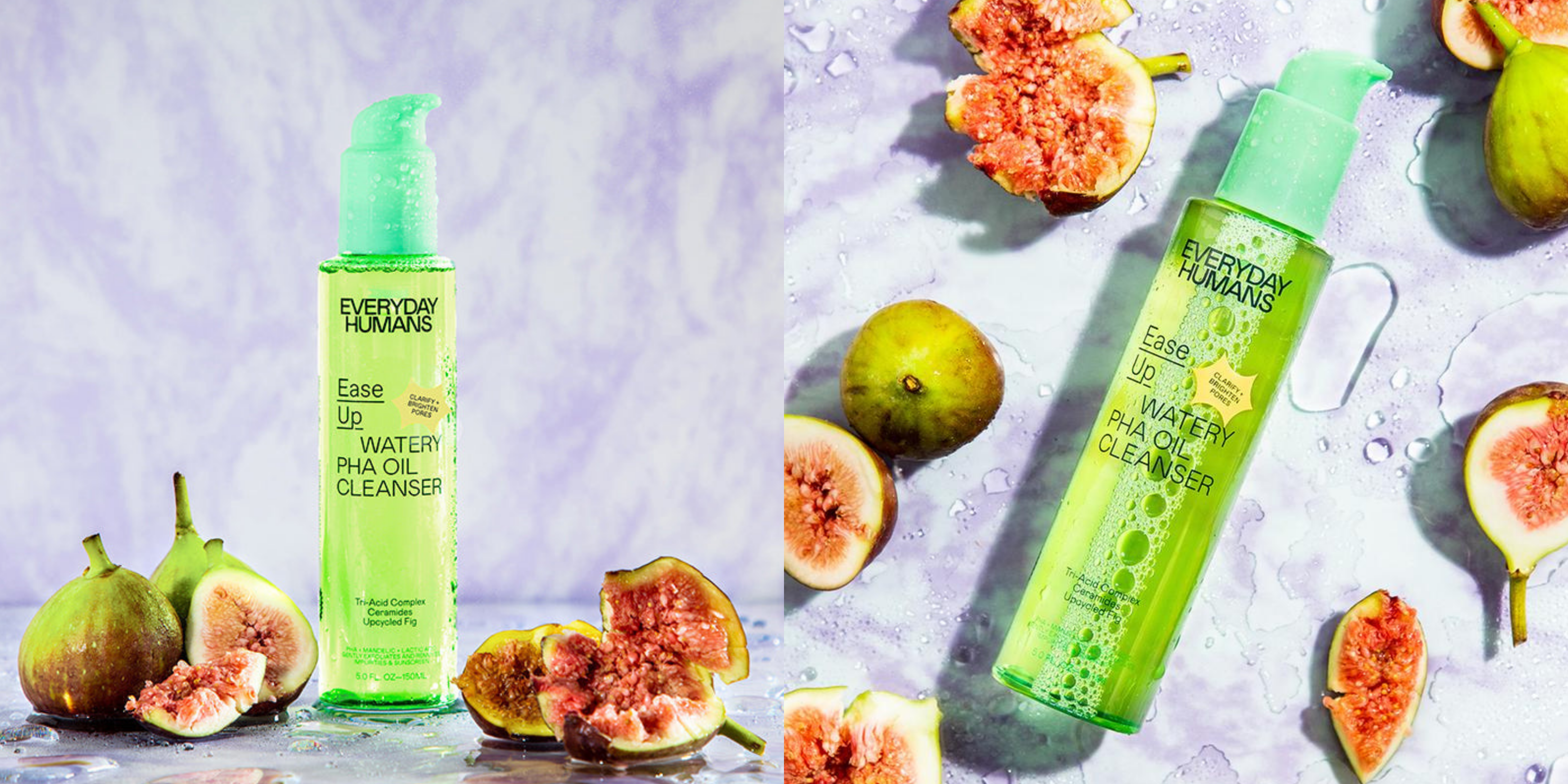 GU: How would you define "clean beauty," and what exactly does it mean?
CCP: The terminology of "clean" versus "not clean" has created a lot of misconceptions around physical and chemical sunscreens due to a lack of legal definitions, which can be hard for consumers to narrow choices in a crowded marketplace. At Everyday Humans, we define "clean beauty" as creating consciously made products, spanning both ingredient cleanliness and sustainability, and we anchor our product development with those two pillars in mind. We are aware that new regulations and ingredient innovations are an ever-changing landscape and that's why transparency is so important for consumers and key to helping move the industry forward.
GU: What made Everyday Humans decide to move forward with introducing an oil-based cleanser to its audience?
CCP: As we pave our way to our sun-led skincare thesis, we launched our first Beta Tester Program to help us gather vital feedback to provide our customers with products they actually want and need. With that in mind, creating an effective post-sun care skincare product became an obvious and much-needed next step for us, and our community collectively agreed.
GU: What are the benefits of an oil-based cleanser?
CCP: Oil-based cleansers work beyond the surface to provide a deep pore cleanse that leaves your skin feeling smooth, without being overly dry. It's a different experience from foaming cleansers that can be stripping, unlike cleansing balms that tend to be thick and require a double cleanse. We decided to innovate by creating a watery oil cleanser, a lightweight, non-greasy watery oil that is easy to use and doesn't leave a film on your skin, and doesn't dry out your skin barrier. The result is a potent yet gentle 2-in-1 cleanser that effectively removes traces of SPF, residual makeup, and impurities. Meanwhile, the addition of Tri Acid Complex — PHA, Mandelic Acid, and Lactic Acid — helps slough off dead skin cells and tackles roughness caused by sun damage. It's a hardworking multi-purpose cleanse that unveils a brighter complexion and improved skin texture.
GU: Why should people with oily combination skin use oil-based cleansers as well?
CCP: It's a huge skincare myth that people with oily skin shouldn't use oil-based products. But the truth is that any skin type can benefit from oil cleansers because oil actually helps break down oil, and our cleanser is designed to effectively melt away residual make-up, sunscreen, and grease within the pore and on the surface of your skin, without stripping or damaging your skin barrier.
The Ease Up PHA Watery Oil Cleanser retails for $18.50 USD at the Everyday Humans website.
Photo Credit: Getty Images