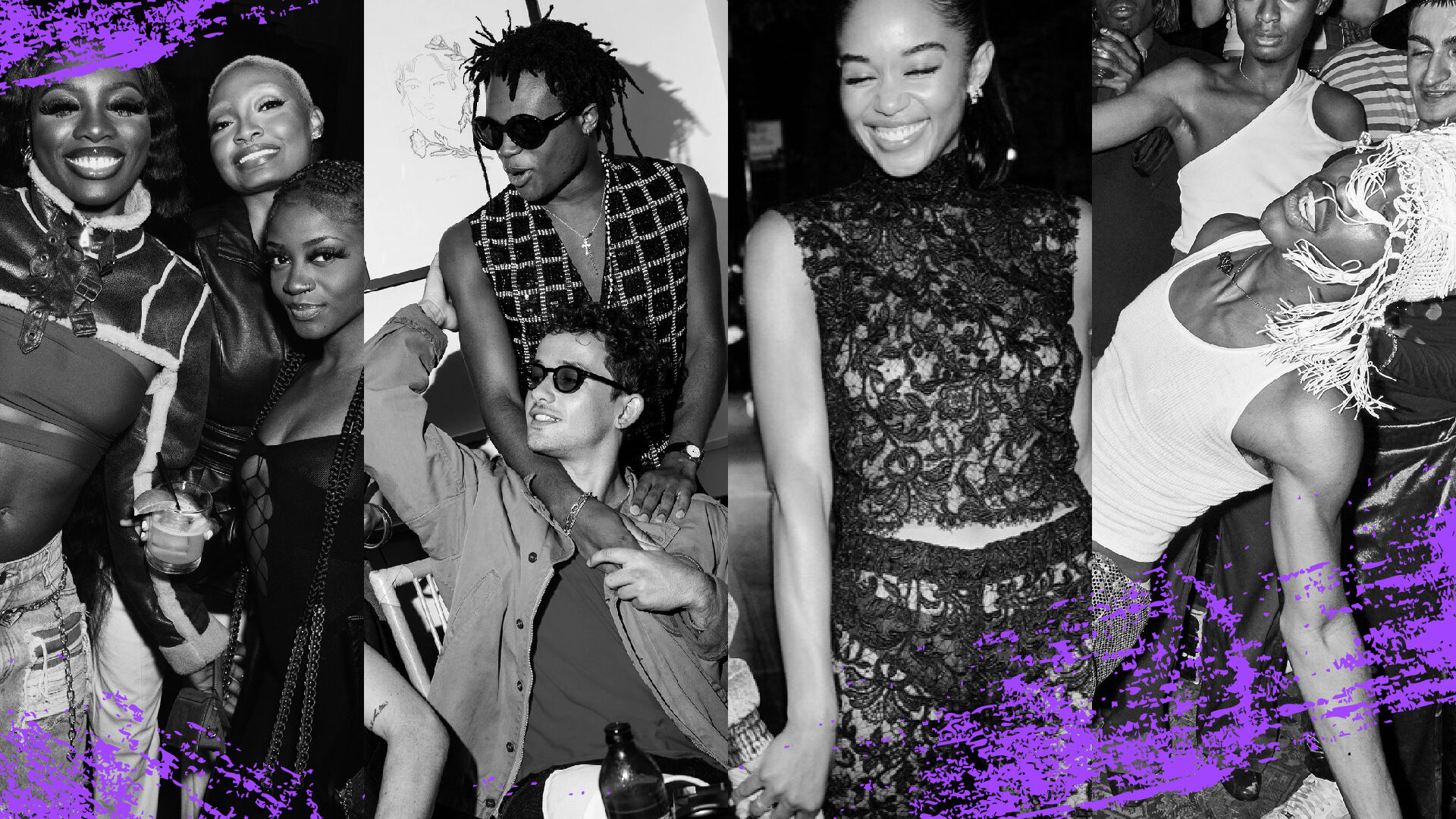 No Invite? Here's How To Make It Into All The Parties From A Professional Event Crasher 
How you hatin' from outside the club, you can't even get in?
NYFW is unofficially here. Despite the fashion shows not being slated to begin until tomorrow, the parties have started with a bang. While a seat in a show may be harder to snag, the parties are more accessible than you may think. 
Whether you are only on a road trip or a quick flight away, consider making the trip out east to get your network or party on. Work hard and play harder, is the motto, so why not do both? 
Here are five tips on crash NYFW events from a professional party crasher.
Scroll Through Your Feed And See What's Happening
TikTok and Instagram are home to many DJs, promoters, and venues involved in the whirlwind of New York Fashion Week. Although many of these affairs are invite-only, there are still means of finessing your way inside, starting with a quick scroll down your feed. Creators like Isaac Likes, Odalys, Dylan Ali, Zillions, Dick by Air, and Asa Cameron are highlighting the hottest hotspots this week.
Dress To Impress
You have to look the part to play the role. Walking down the streets near the shows and events and having a stand-out look is a great way to get noticed. Who knows, your new fit can help you meet people and enter that venue's door. 
Be Early
Being fashionably late may be cool, but getting into the function is cooler. Though being early may come with an awkwardly empty club and a DJ playing R&B, in about an hour or two, you will be vibing with your cocktail inside while everyone waits to get inside.  Promoters are always looking for people to fill the space before the talent and guests arrive, so getting there early may be all you need to be granted access. 
Be Polite
Working the door is more challenging than it may seem. The security and public relations staff have seen the worst of the worst when it comes to partygoers. Being kind will always take you far; even if they are being stern with you, it is always important to be gracious. They will appreciate your kindness more than you know and you never know who is in charge. 
Network
Everyone inside will be a creative or an influencer, so work the room.  Don't be afraid to exchange contact information by starting with a compliment and some positive energy. Many of the attendees in the room could be your invite to the next outing or someone good to connect with for future endeavors.