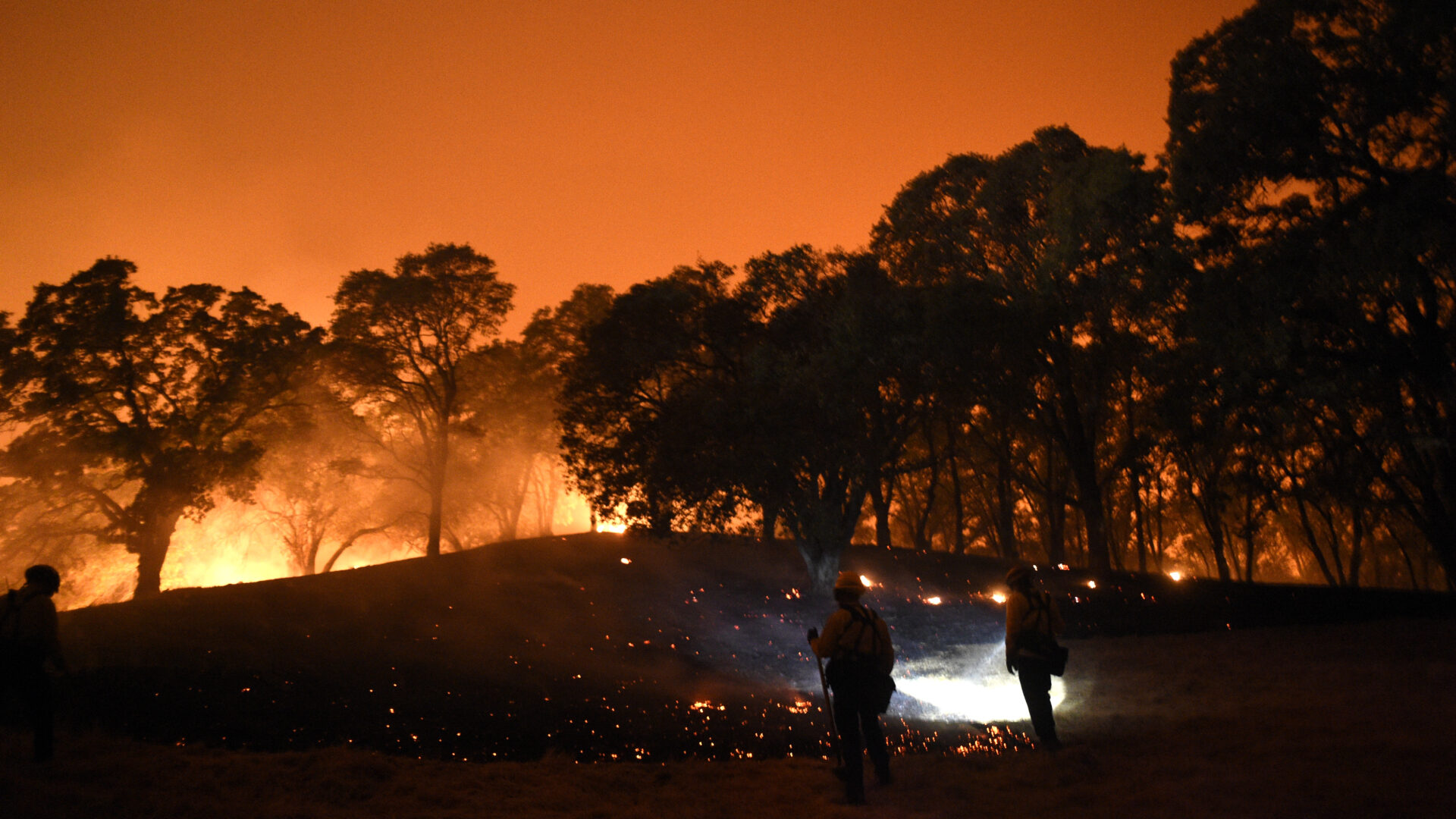 Wildfires In California Are Forcing Thousands To Evacuate
11,000 lightening strikes over the course of 72 hours are the root cause.
Northern California is currently being evacuated by tens of thousands of inhabitants, as wildfires blaze through the area.
The fires, stretching for hundreds of miles, began on Tuesday, August 18 after a series of lightening strikes. Over the course of three days, 11,000 lightening strikes hit California, resulting in 367 fires. As written by CNN, 26 of those wildfires are currently categorized as major blazes.
According to the Associated Press, the fires are also being exacerbated by strong winds and firefighting crews are having a difficult time keeping them under control. Sadly, on the morning of August 19, a pilot tasked with dropping water from a helicopter was killed after the plane crashed. He was located in western Fresno County at the time of the incident.
Late Wednesday night, government officials had Interstate 80 shut down for the sake of safety. Vacaville, California is west of this highway and has experienced major damage from the wildfires. Sierra, Nevada has been affected as well.
Citizens of California are under duress across the board, as they have also been experiencing the highest number of COVID-19 cases in the country and sweltering heat. The heat has also led to power outages, which can slow communication.
If you are aware of resources that can be valuable to Californians during these wildfires, please share them with us for amplification.
Photo credit: Getty Images